daniel libeskind has unveiled plans to construct a new museum building in iquique, a coastal city in northern chile. replacing the previous museum, built in 1892, the new museo regional de tarapacá will be dedicated to the pre-hispanic history of the atacama desert culture, dating back 6,000 years. its contents will also document the region's colonial history, up to the rise and decline of nitrate mining, as well as its contemporary condition.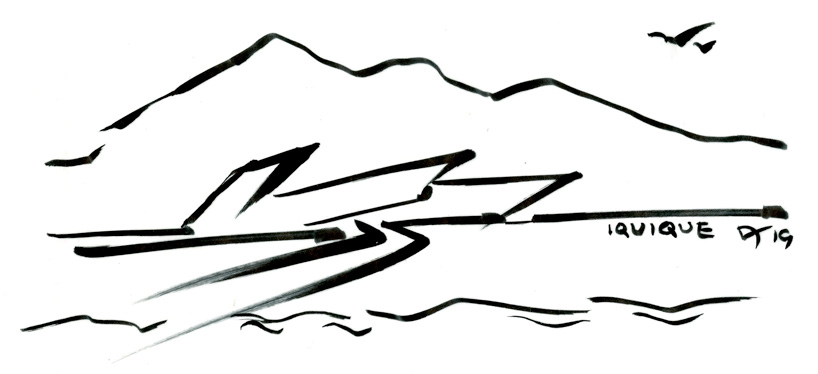 the museum is positioned between the desert and the sea
the plans were announced by studio libeskind and the municipality of iquique, with the museum forming part of a larger development overseen by the city's mayor. in terms of its materials and textures, the design responds to the stark landscape of the atacama desert, as well as the cliffs and dunes that surround the city. 'the design is informed by acoustical space,' libeskind explains. 'the idea was to treat each space as a distinct atmosphere and mood as you move throughout the museum. every volume references the surrounding landscape — dune, mountain, desert, ocean. the result is a silent musical composition in proportion, materiality, and light.'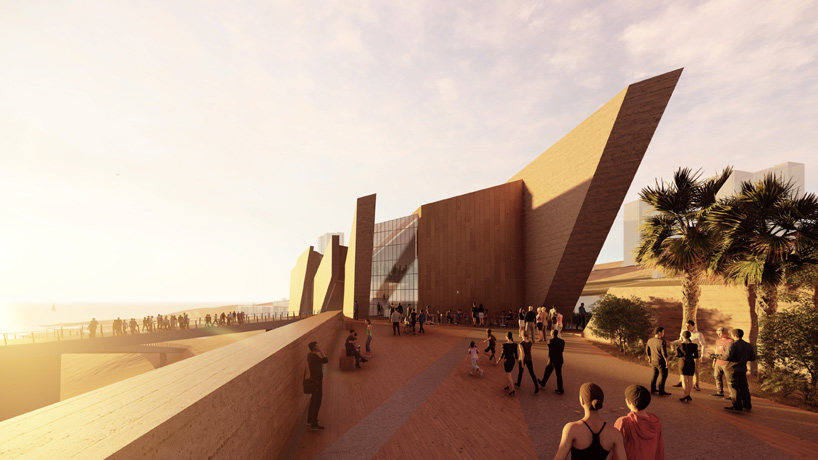 libeskind's design responds to the stark landscape of the atacama desert
along the main avenue, avenida la tirana, a sloped garden leads up to the museum entrance. here, visitors are greeted with a building that comprises three pairs of parallel vertical walls that shape the museum's major spaces. above the entrance hall a caféoverlooks the southern coastline, while exhibition spaces extend along the length of the building on two floors, terminating in a vertical space, in which a mirror wall reflects the cliff and dune. educational spaces, classrooms, and an event theater will be positioned below the entrance. the project is slated to break ground in early 2020.
project info:
architect: studio libeskind
location: iquique, chile
status: ground breaking slated for early 2020
philip stevens I designboom
mar 19, 2019
The post daniel libeskind designs museum that references chile's atacama desert appeared first on Architecture Admirers.