stefano boeri architetti has unveiled their first project in belgium. 'palazzo verde' is a residential building that intends to become a new landmark of the antwerp nieuw zuid district. the scheme plans to include 86 trees and 2200 shrubs and perennials for a 428,88 square meters of green surface and aims to become the greenest building in belgium.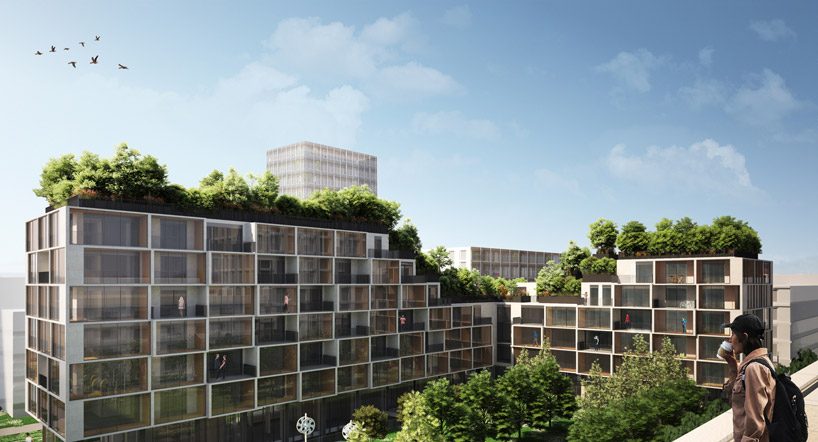 all images courtesy of stefano boeri architetti
the masterplan of the new residential complex has been designed by stefano boeri to incorporate 60% of its surface as green space. the ground floor is home to a semi-public garden and three large terraces will host roof gardens. by doing this, 'palazzo verde' plans to help towards bettering the urban air quality by absorbing 5.5 tons of co2 per year. 'we thought that it was very important to have at the center of new zuid district a new green spot that, whether in the courtyard or on roofgardens, hosts a relevant amount of trees and shrubs and gives back oxygen to the city', stefano boeri comments.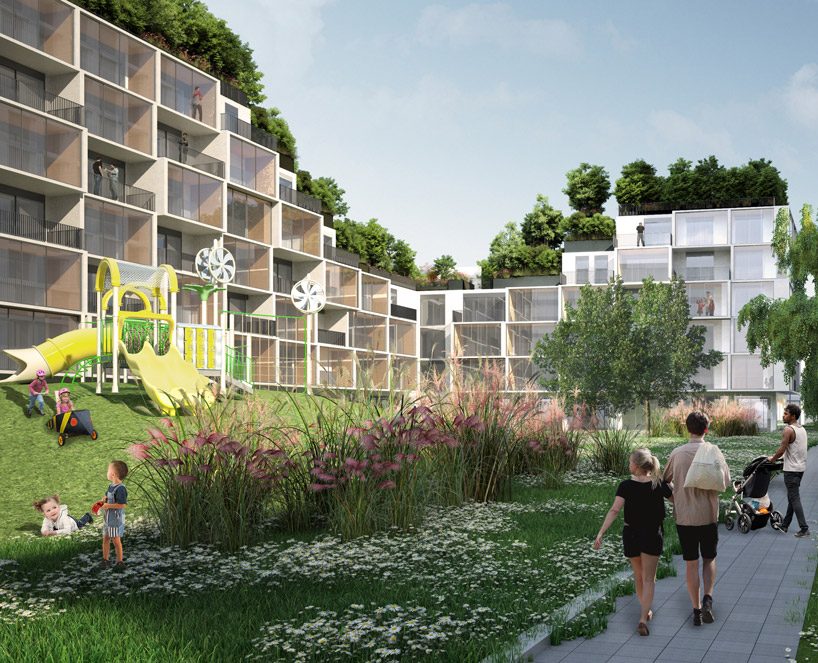 the program of the building comprises of 67 apartments and is arranged in an L-shape located in a central plot of the masterplan designed by bernardo secchi and paola viganò. the complex is designed to look out into a semi-private green courtyard, created by belgian landscape architect bas smets. from the courtyard, you can access the circularity center where tenants and citizens can fix their bicycles.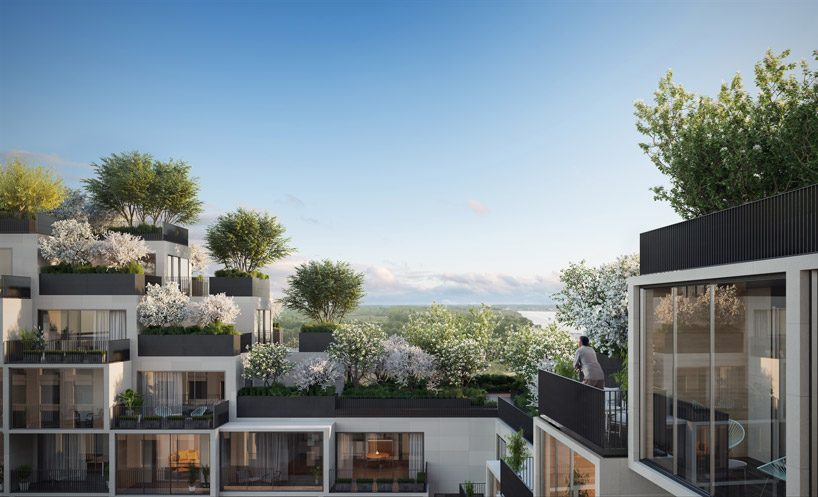 the design of the project also blends public and private space to integrate architecture with the urban and environmental context, while also incorporating huge portions of nature. the cascading structure of the building gives the possibility to host a small forest that is going to unfold on three terraces at the fourth, sixth and seventh floors. in essence, this new project by stefano boeri architetti uses extensive greenery to breathe oxygen into the urban area.
project info:
architect: stefano boeri architetti
stefano boeri (founding partner), francesca cesa bianchi (project director); hana narvaez (project leader), alessandra magnetti, daniele barillari, con elisa versari e mario shilong tan (team), sara gangemi (senior landscape architect).
client: triple living
consultants:
local architects: OM / AR marc van hove, glenn somers, eef van meer
plantation consultant: laura gatti, dott. eng.
installations: sweco
sustainability: dirk degroof, eng.
acoustics: D2S international
structures: groupD
contractor: interbuilt
The post palazzo verde by stefano boeri is set to become belgium's greenest building appeared first on Architecture Admirers.