surrounded by picturesque landscape, 081 architekci has designed the 'house in the woods' in the small polish town of puławy. the new architectural intervention is situated in a heavily forested area. to the north, one can find a road and a pond which provide natural border between the parcel and neighbouring allotments; in the south, there is a thick forest isolating house inhabitants from a railway track running on the other side of the woods. there were several landscaping problems which affected the design solutions to be applied. at the same time, they provided starting point for designing the entire complex.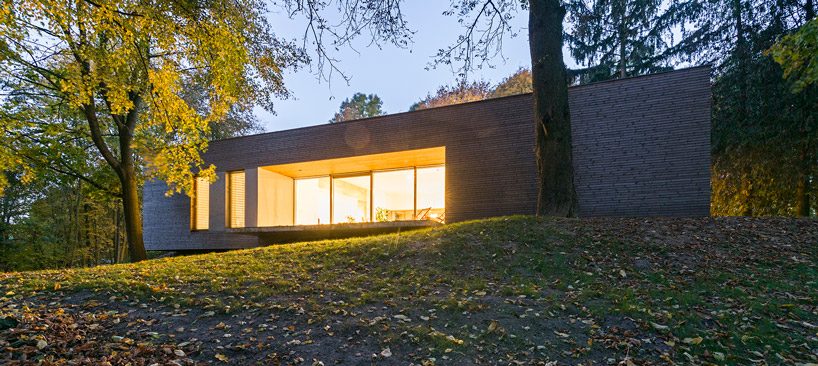 image © rafał chojnacki (also main image)
the building itself sits in the middle of the parcel. the trees standing around the house are used as a buffer zone providing privacy and blocking neighbours' view. hence, there is no need to build permanent and high fences which would fail to blend with the foresty area. the architect's main idea behind the project was to create a timber-clad volume with incorporated windows, whereas the spaces between them were to be covered with architectural concrete. all windows are provided with top-mounted external roller blinds installed behind wooden panels, which makes them obscured unless being rolled down. additionally, the drainpipes and outlet pipes are mounted inside the external walls, which results only in outlets being visible.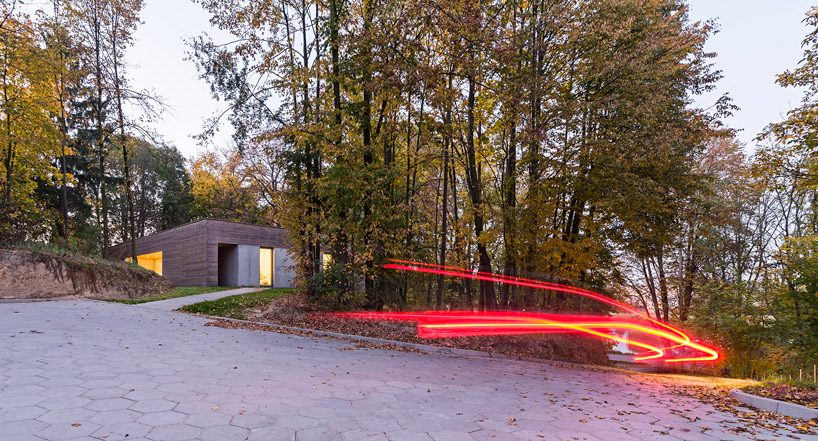 image © rafał chojnacki
the brief from the client requested that the house had to be comfortable for a three-person family and be clearly zoned into different living areas. each area was presented in detail, including functions it will serve. the house is rectangular in plan and consists of three functional axis-aligned rectangular blocks. the first of them—the parents' block—includes entrance zone, master bedroom and bathroom. the second one—the child's block—consists of child's room with play area and guest bedroom. the third block provides living area adjacent to both of the said zones and incorporating large windows making the area overlooking both sides of the parcel. as glass panes are pushed backward 'into' the building, a certain amount of space has been left between the glazing itself and the external face of the walls of the building. this not only helps keep the rooms facing the sun cooler on sunny and hot days but also provides shading overlooking the pond.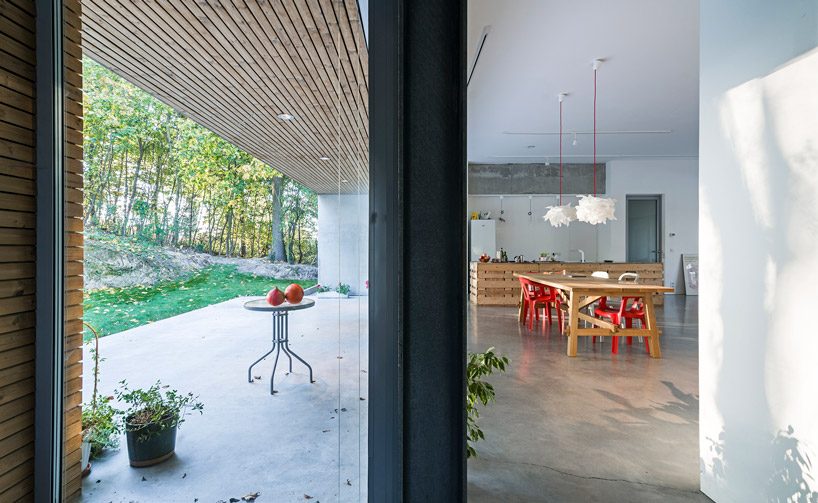 image © rafał chojnacki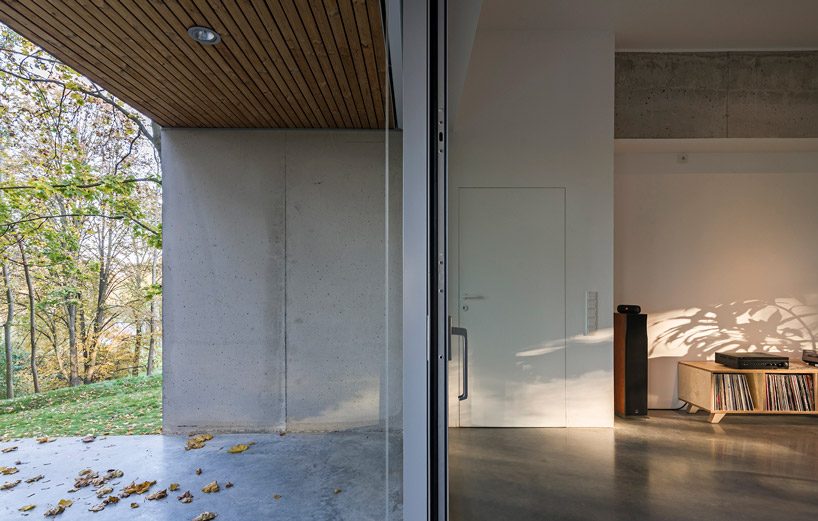 image © rafał chojnacki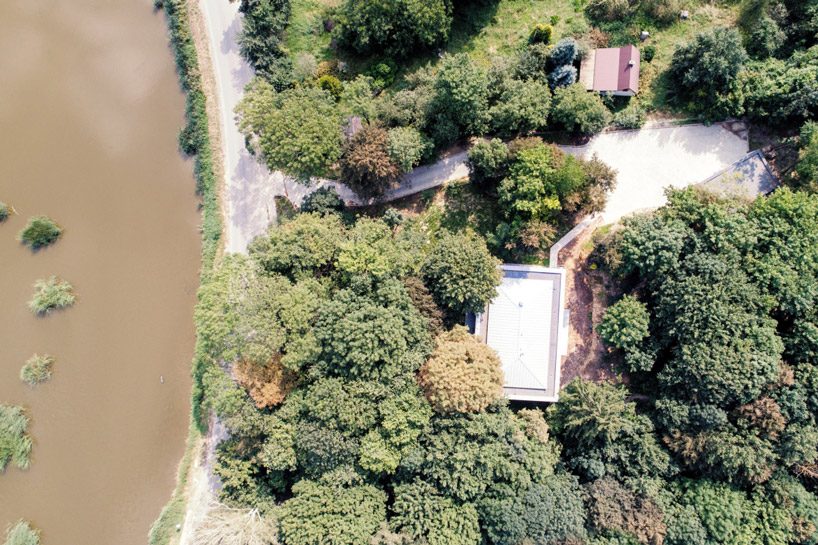 image © piotr krajewski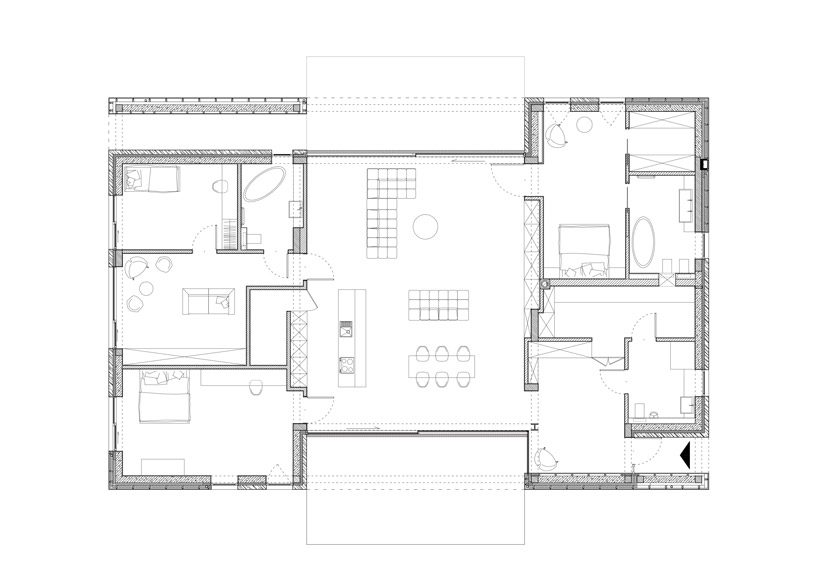 image © 081 architekci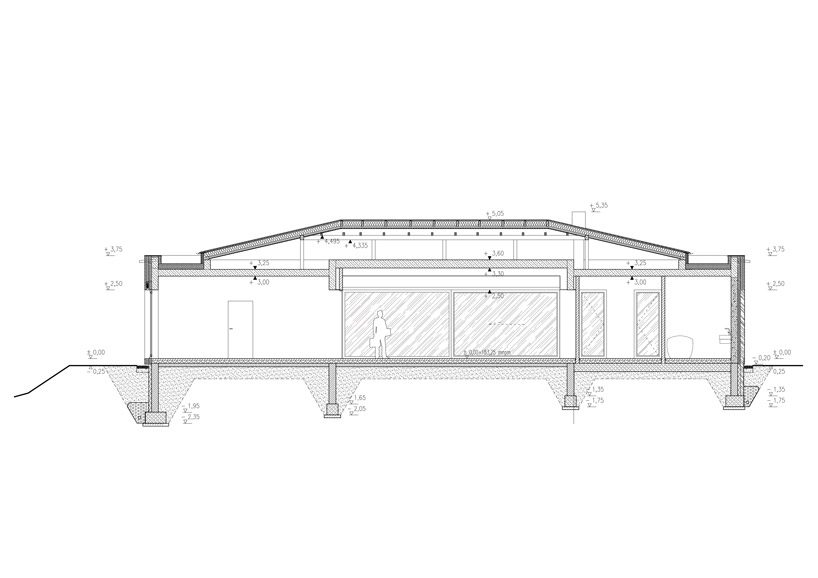 image © 081 architekci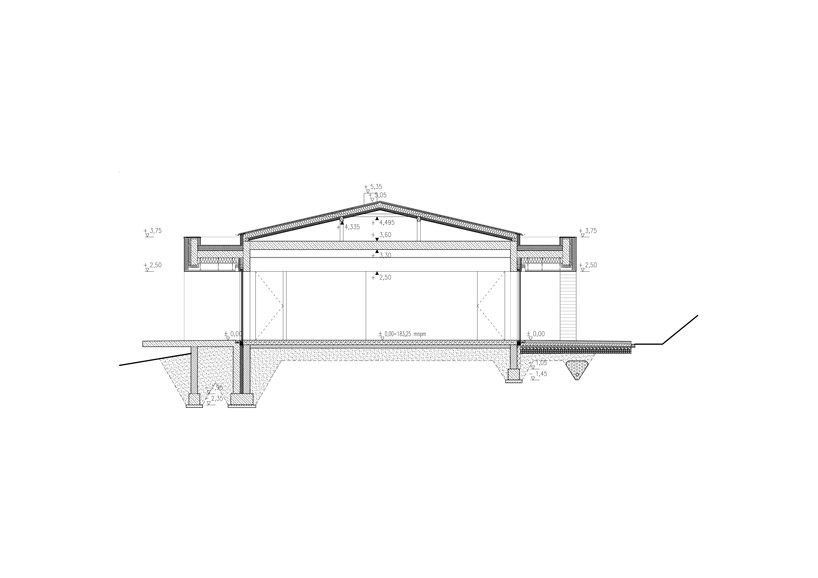 image © 081 architekci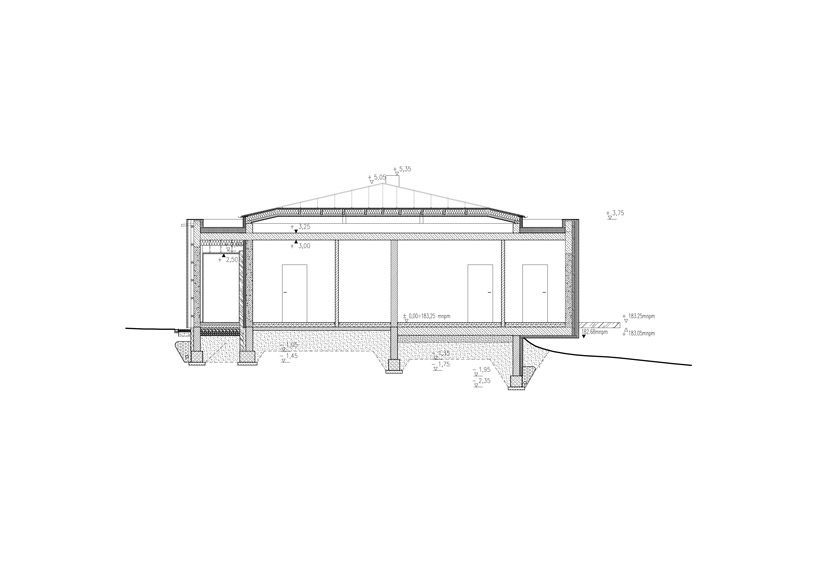 image © 081 architekci
project info:
project name: 'house in the woods'
project location: puławy, poland
architect: 081 architekci
photography: rafał chojnacki, piotr krajewski
The post 081 architekci forms timber-clad 'house in the woods' in poland appeared first on Architecture Admirers.