spanish photographer andrés gallardo captures the sweeping gestures of MAD architects' famed opera house. the sinuous theater is sited in harbin, the capital of china's northernmost province. harbin is historically nicknamed 'ice city' in reference to its status as the coldest city in china, with temperatures as low as -38 degrees celsius in winter. more recently, harbin had been dubbed 'the music city' of china. this title honors the harbin symphony orchestra — the oldest in china, founded in 1908 — as well as the renowned biennial 'harbin summer music concert' dating back to the mid-twentieth century.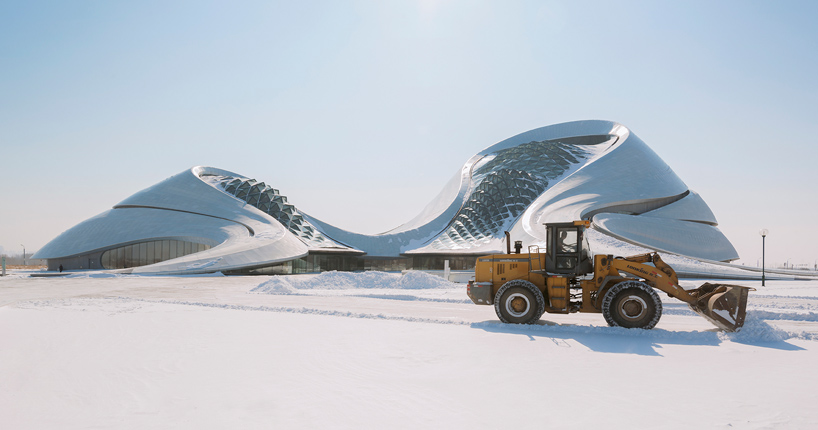 all images by andrés gallardo
andrés gallardo documents MAD architects' 2015 opera house which displays these two legacies together through its form and program. the photographer often makes use of foregrounded snowbanks to emphasize the formal qualities of the opera house which echo the city's famous climate. while the building's fluid profile reads as a windblown mound of snow, the diagrid glazing which sweeps along the roof exhibits a fractal, seemingly frozen quality.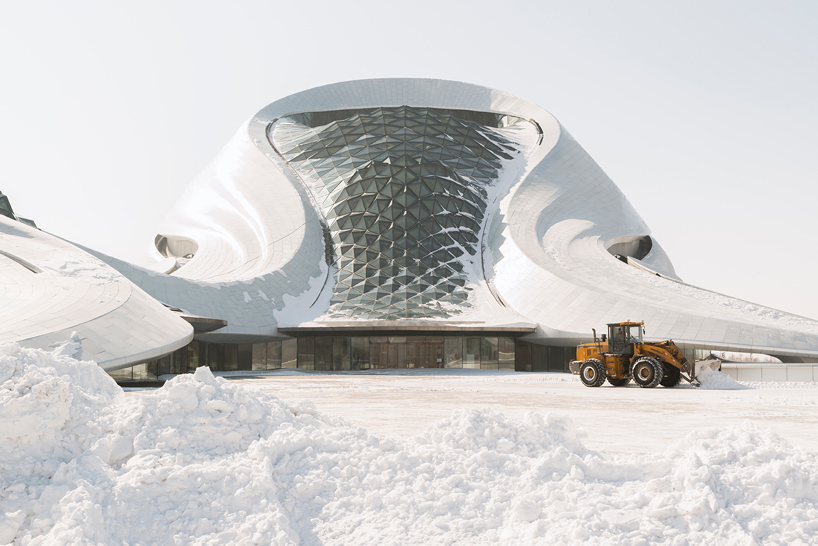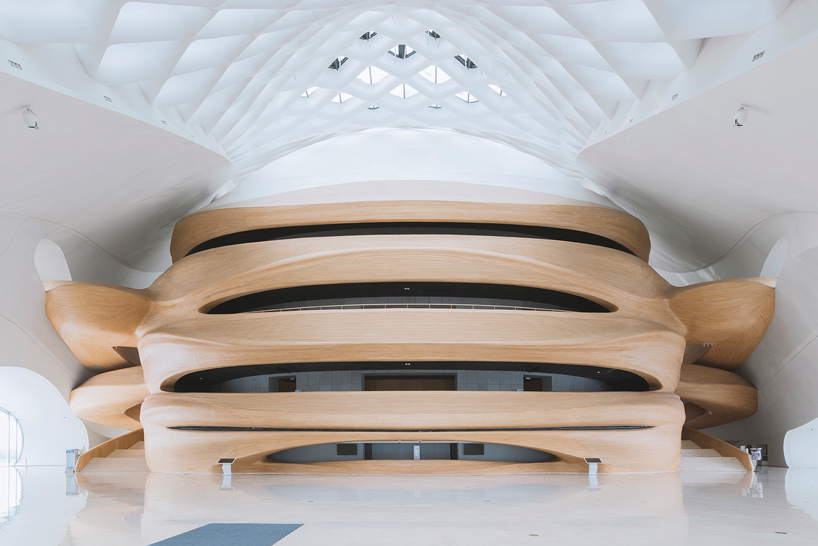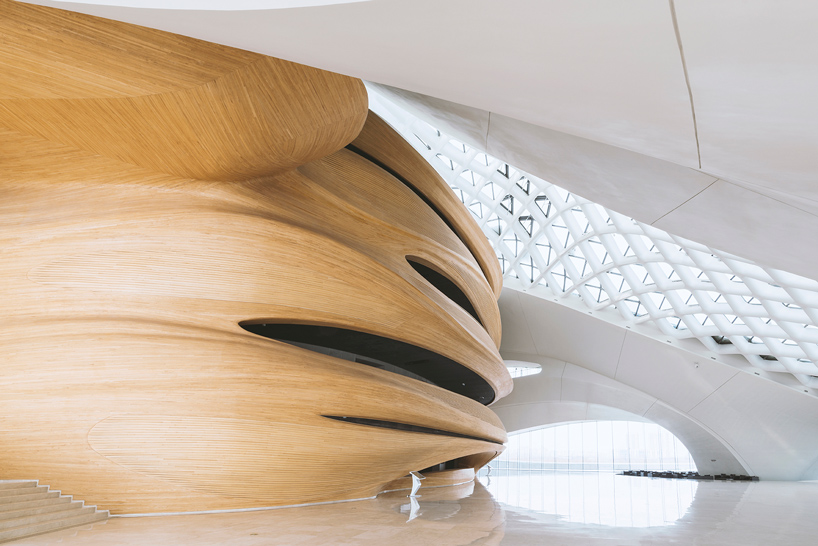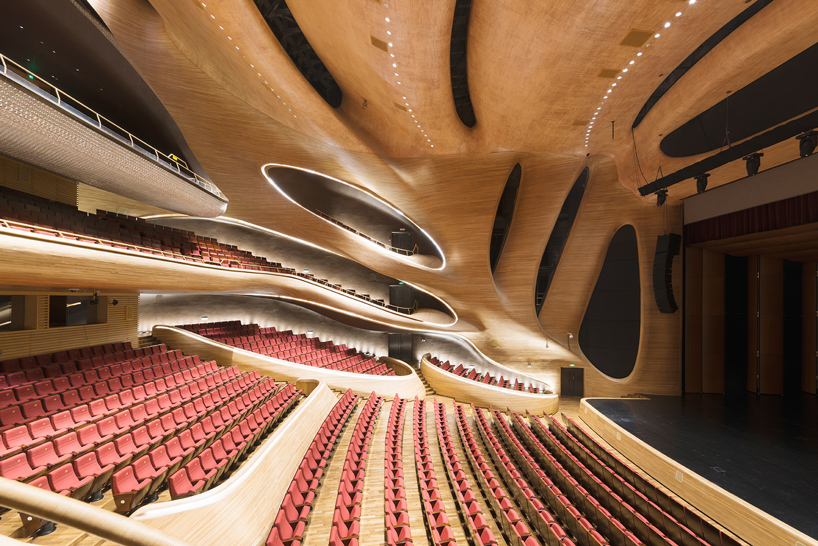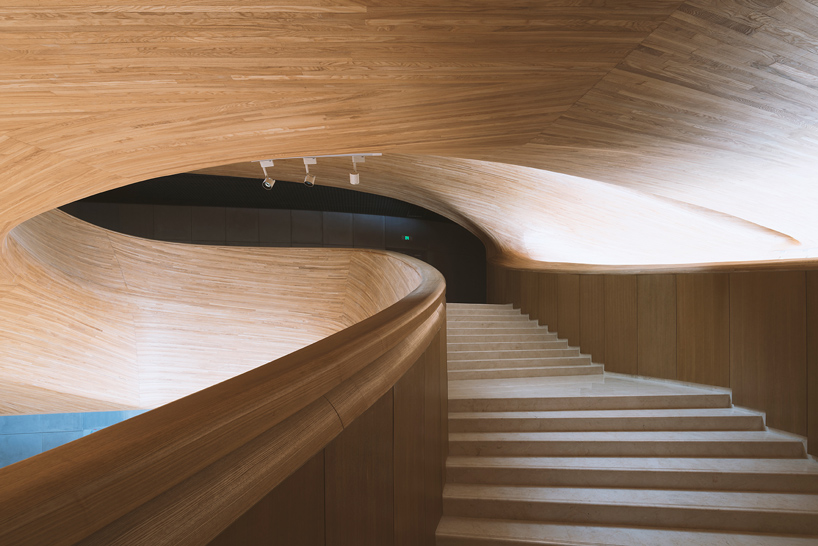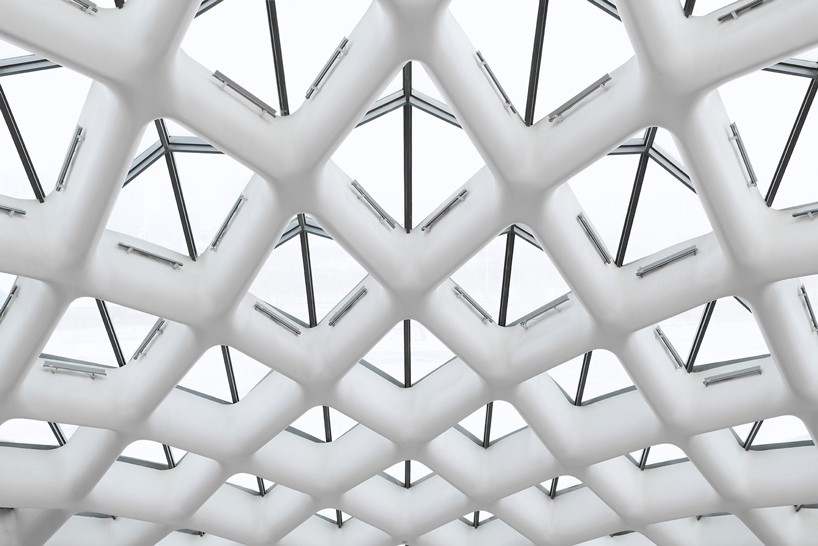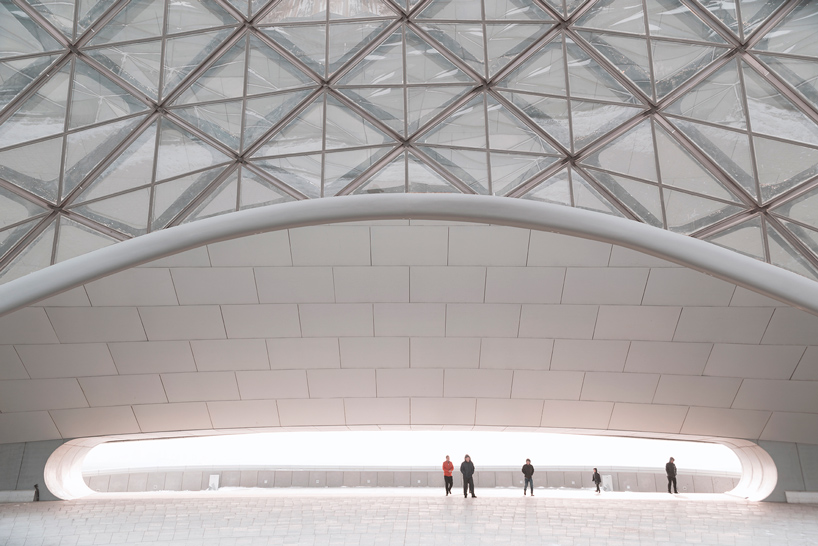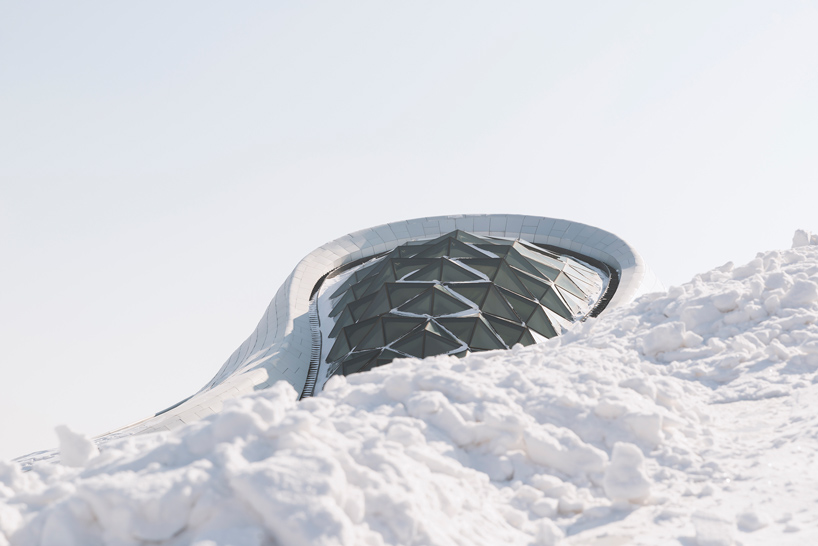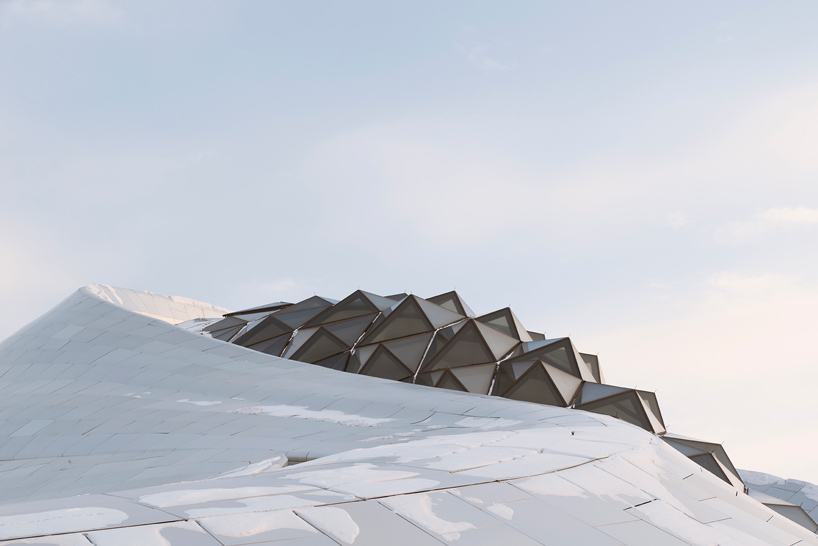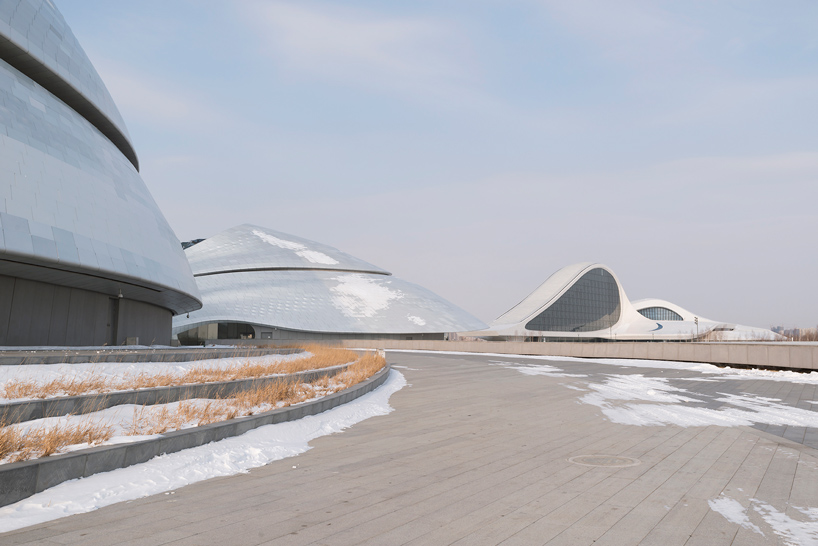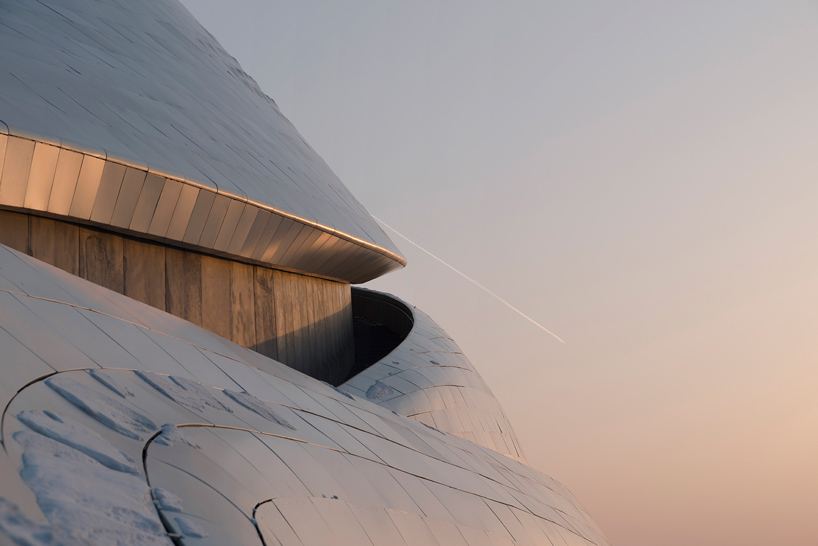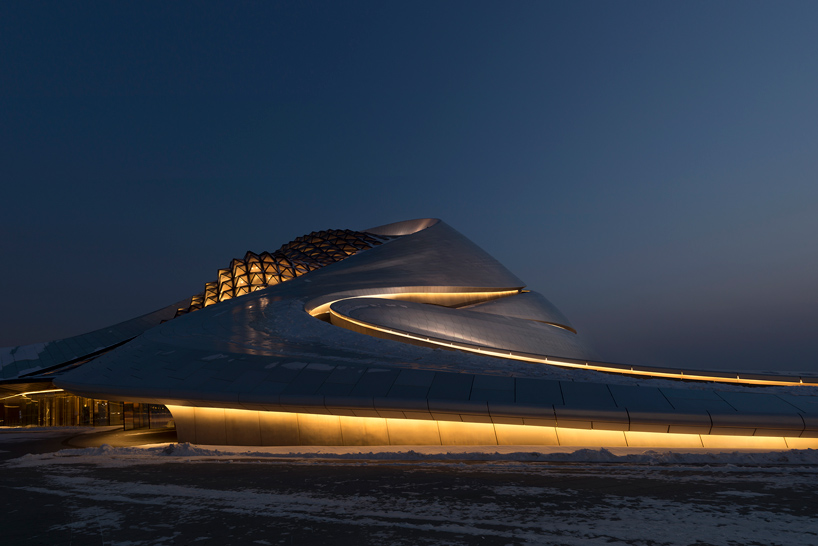 project info:
architect: MAD architects
photographer: andrés gallardo
project title: harbin opera house
project location: harbin, china
year of completion: 2015
The post andrés gallardo photographs MAD architects' harbin opera house appeared first on Architecture Admirers.