students of a 12 day course at the melbourne school of design were not sorted into houses, but they were assigned gringotts bank, grimmauld place, the shrieking shack and other fan favorites in the harry potter universe. their harry potter architecture models were laser cut from cardboard (ten house points), hand-modeled (forty house points), constructed in very little time (fifty points), and remind us of the truest magic of all (teamwork).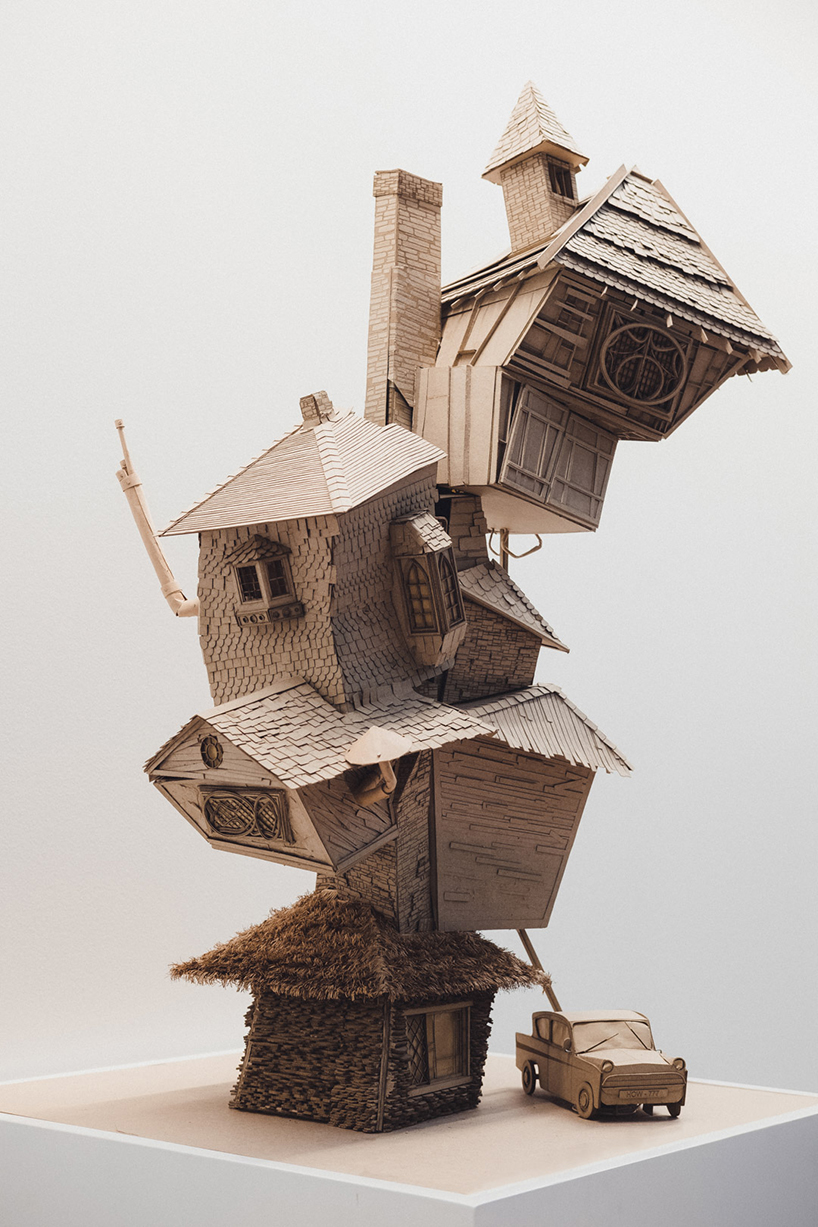 the burrow | all images courtesy of melbourne school of design 
students at the melbourne school of design had very few spells to work with in order to cast these gorgeously film-accurate 3D models. students were given 1.0 mm and 0.6 mm boxboard to create their models from. they used trace paper — for windows and diffused lights — and LED lights and motors connected to arduinos.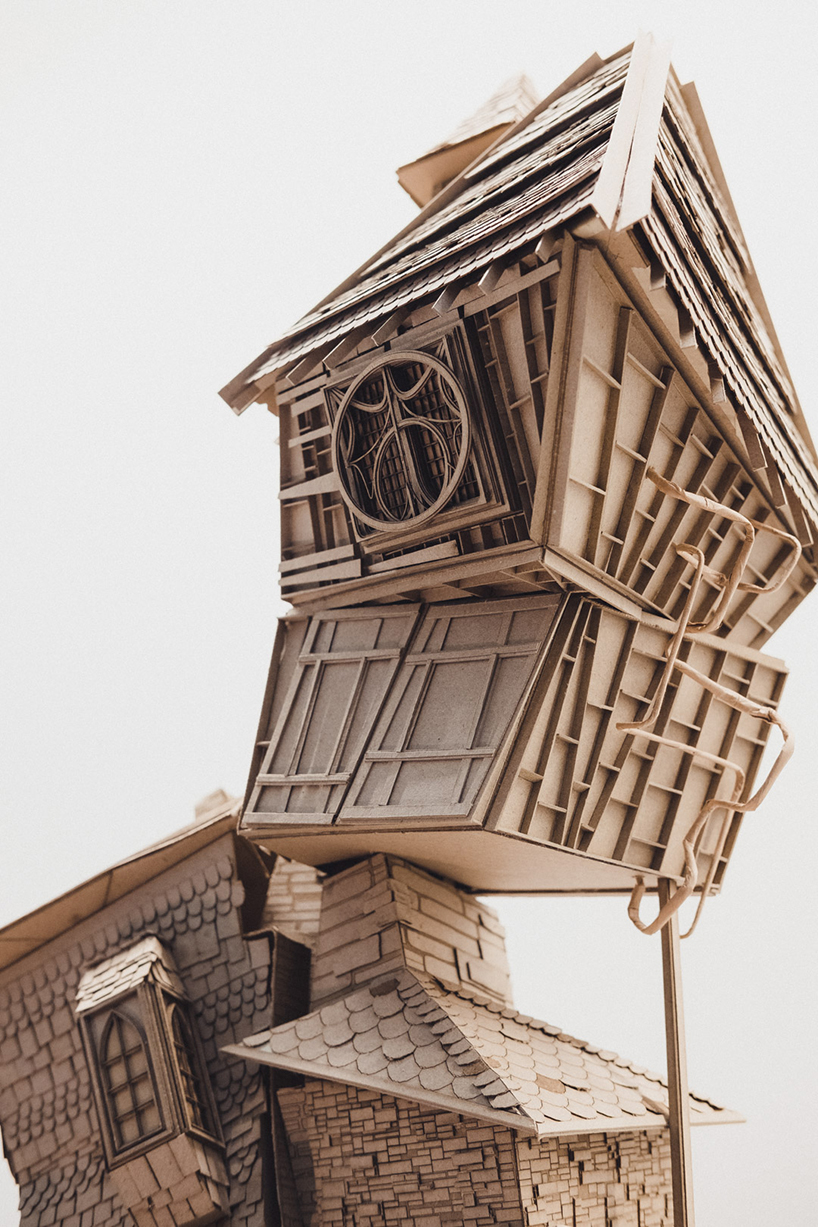 students created client profiles based on characters from the books
the overall project — titled 'smoke and mirrors' — began with a briefing of assorted materials: eight scenes from j.k. rowling's harry potter, quotes from the books, and hypothetical client info. 'we tried to replicate, but in a more fun way, when a client approaches your architecture practice with a pinterest board of ideas and you have to distill them into a design. you can use the ideas pack as a reference, but you can't copy from it. the students used this information to design their versions of the scenes described as miniature objects or sets, but we only let them use brown card (because challenges are fun!),' said a facilitator at the university.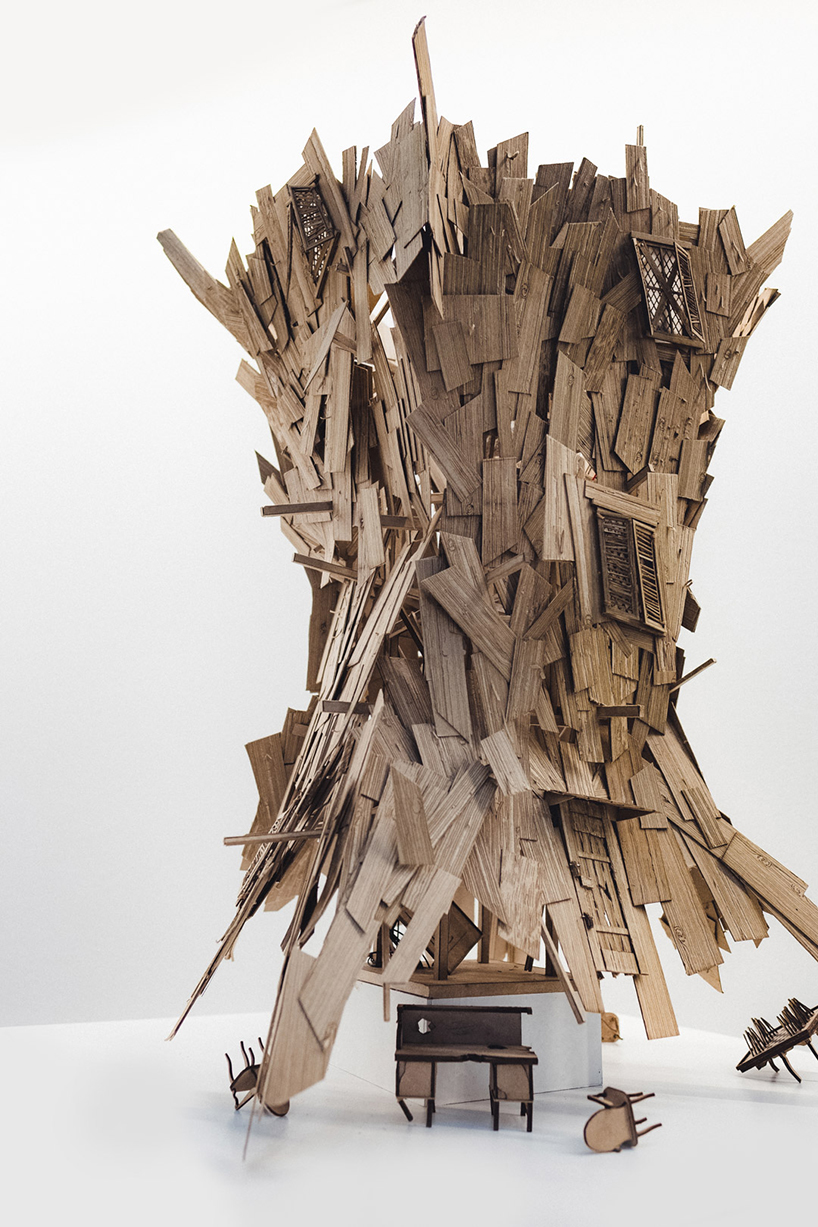 the shrieking shack
the harry potter universe has a wealth of descriptive resources to draw from; conceptually, students were bound to succeed if they captured just a bit of rowling's whimsy; the true challenges came from an incredibly quick time crunch, technical savvy and teamwork. 'students had only 11 days to design, build and fabricate their models. over 400 hours of laser cutting was completed to fabricate the models, and for one, 700 boxes were hand-cut to fill ollivanders wand shop!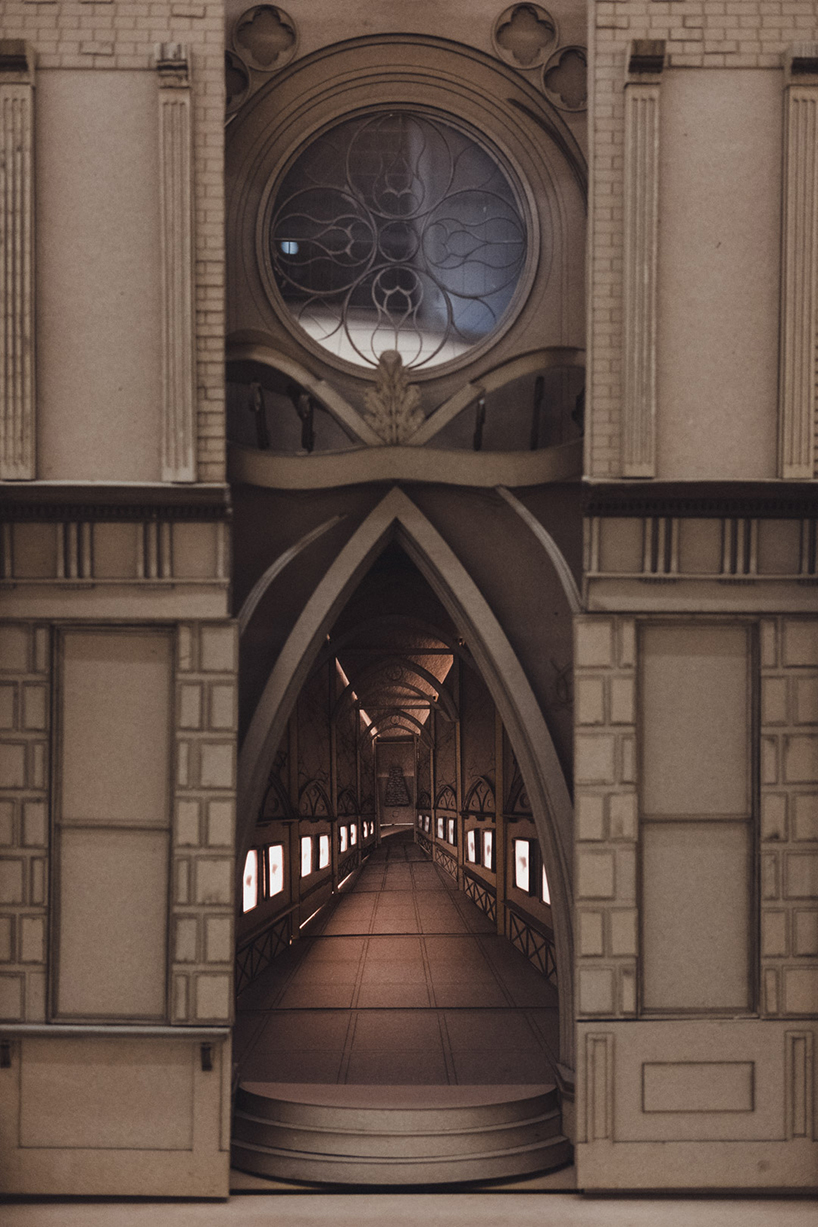 grimmauld place
in a charming twist on client profiles, students picked characters from the books, studied them and designed their spaces based on how the characters might interact with them. the grand staircase is pictured, dark, endless, and aerially — as if a nervous first year were looking down it for the first time. ollivanders is organized, but in an imperfect, peaceful way with random boxes of wands wandering here and there in ways only ollivander might appreciate. the works will be exhibited at the melbourne school of design until march 24, 2019.

the great staircase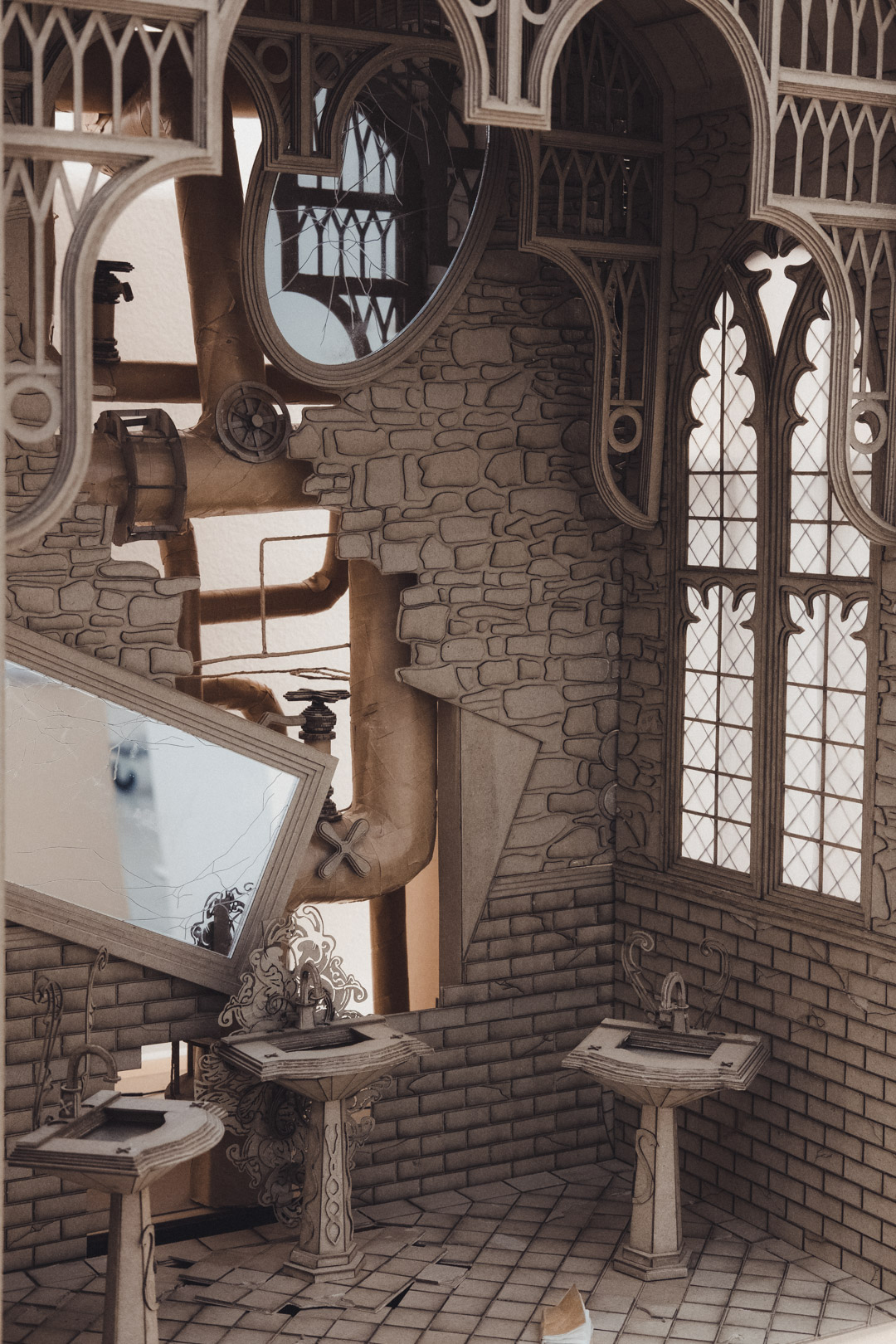 the chamber of secrets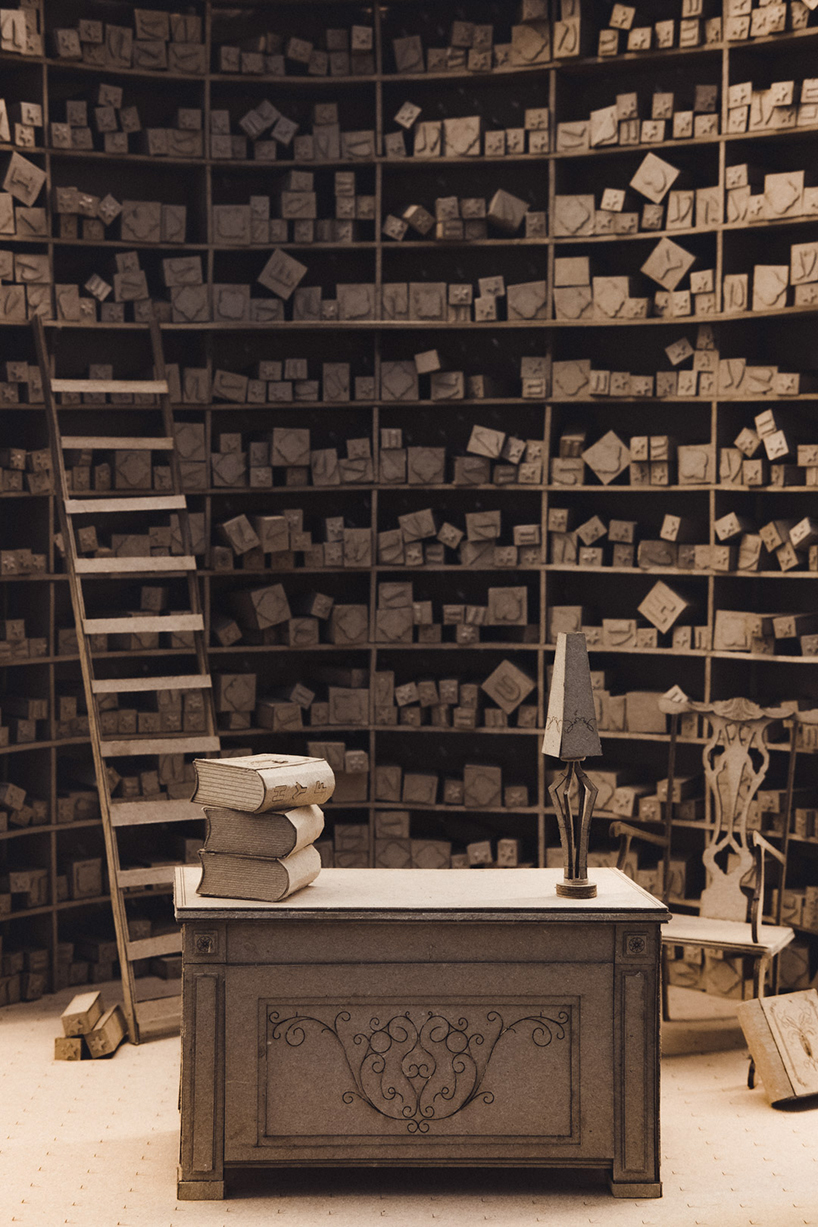 ollivanders wand shop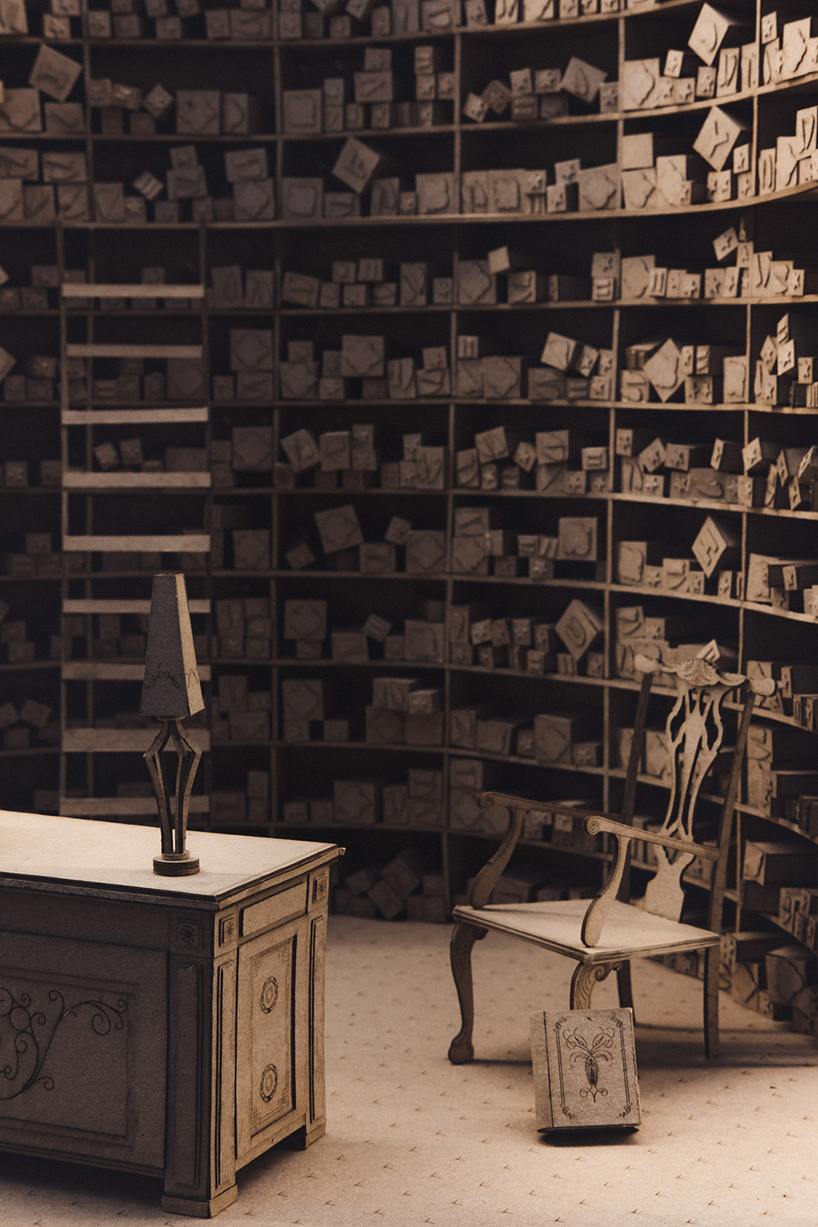 ollivanders wand shop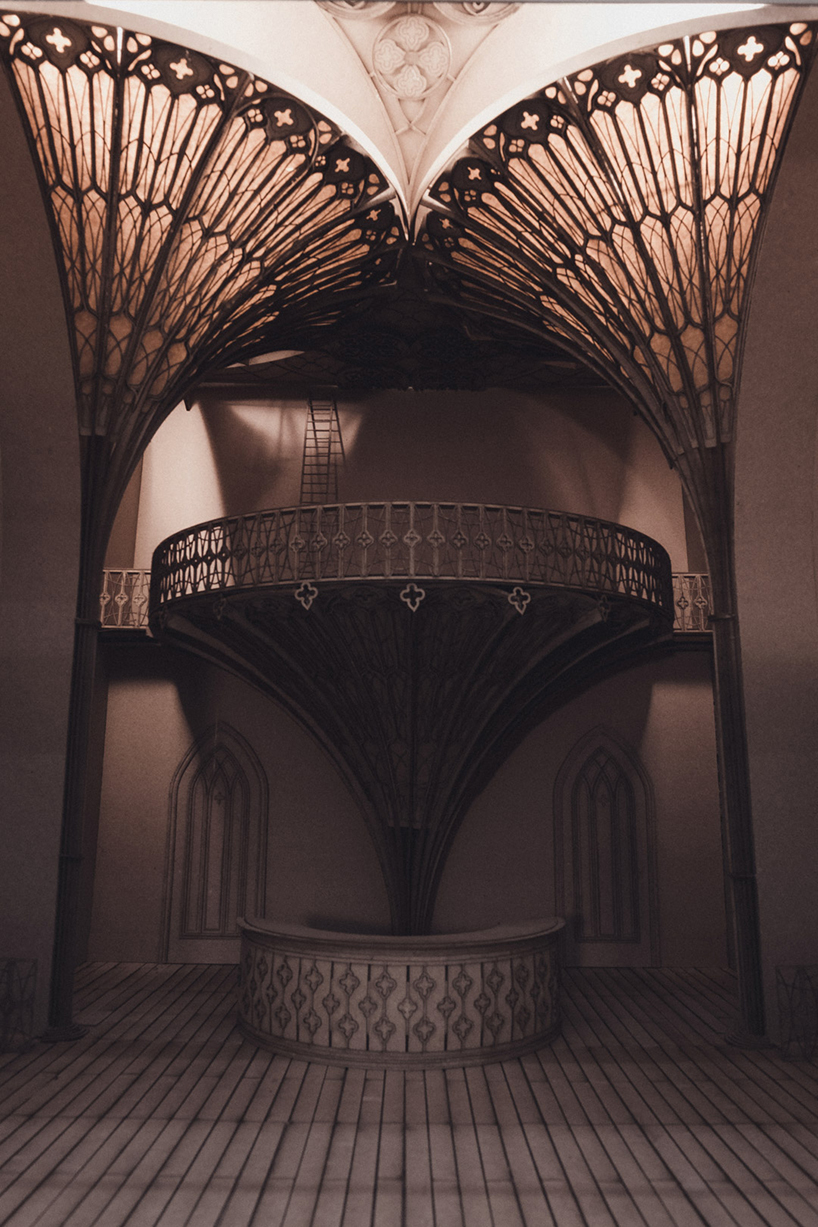 flourish and blotts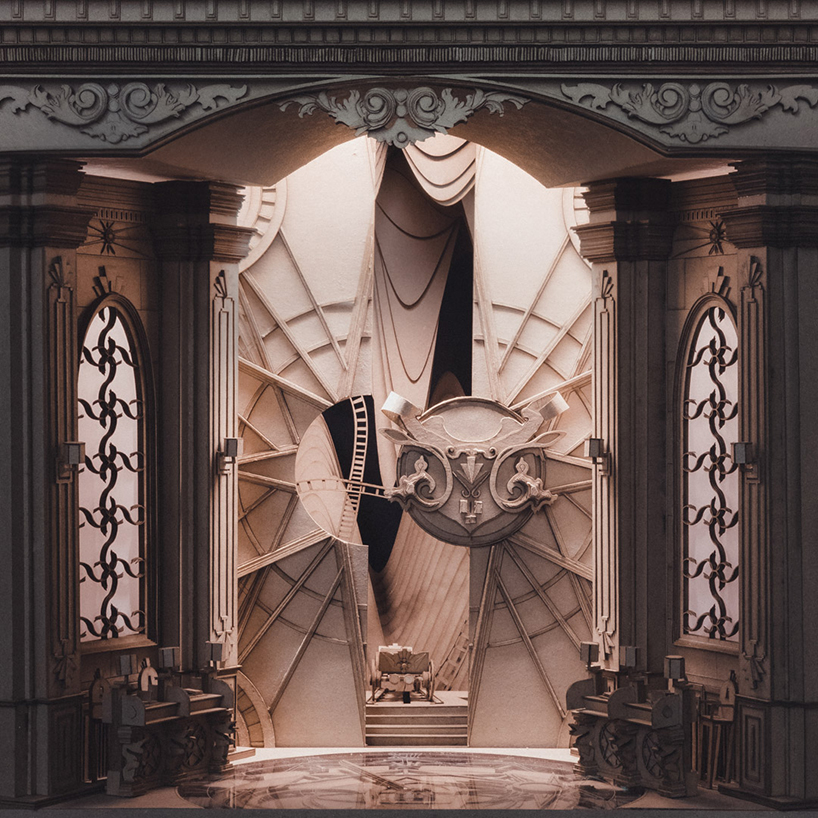 gringotts
project info:
studio led by: architect jannette le, and tutors michael mack, mond qu, and denis vlieghe
makers
gringotts
paul yap en hao
hylin lam
ka wing karen tsui
hoi yin ho
kye yuan choong
ollivanders wand shop
ping meng
sheng zou
the shrieking shack
chenggao li
zichao zhu
haotian wu
siyang wan
xinhui xu
the burrow
andrew rahman
zoe jo bratcher
alison hammer
wei lyn song
edwin jupp
flourish and blotts
archana karunan
shreyaa shah
grimmauld place
edward yee
duncan crowe
mary hou
daniel zou
luke kim
the chamber of secrets
sara tan
ying ruey lee
yohanes richo wirawan
juan carlos planells
mengli pi
the great staircase
bin wang
hao lin
zhenyi jiang
zarrin salami
xiaohan liu
zach andrews I designboom
mar 18, 2019
The post architecture students reimagine ollivanders, weasley burrow, more from harry potter universe appeared first on Architecture Admirers.