brazil-based studio tiago do vale architects presents 'ånguera,' a project that is as much about what is built as it is about its communication. situated within the brazilian northeastern inland, the design team was driven by an acute awareness of the limited available local resources, both in quantity and variety. fundamentally, the design and communication had to be adjusted to the characteristics of the local team of builders. while axonometric representation is more effective in communicating architectural objects than plans, the team wondered — with some naive curiosity, good humor, and a practical spirit — if the construction of a house could be explained with a universal IKEA-like communication strategy.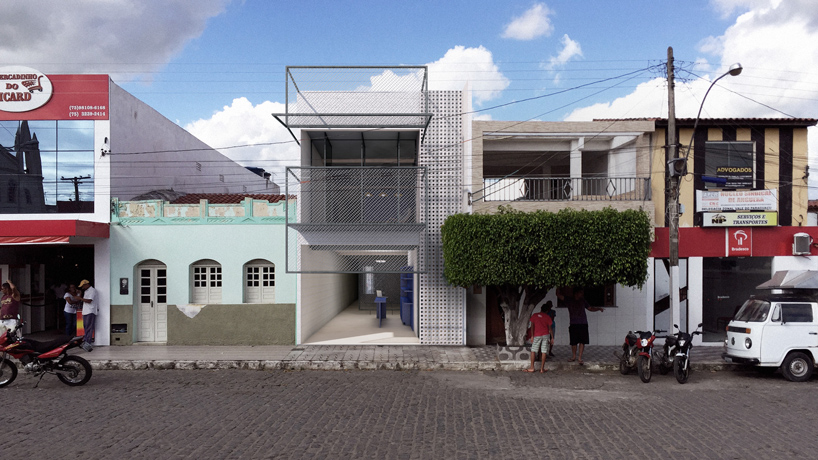 all images courtesy of tiago do vale architects
tiago do vale architects employed a representational technique which lays out the house's construction with the simple, basic language of an IKEA furniture manual. this method developed into a thematic approach — the representation of the project became a design strategy which guided the generation of form. in consequence, the operations that allow the transformation of the building are minimal, almost simplistic. the constructive solutions are basic, easily controlled in their finish, and executed with minimal labor. the complete construction was ultimately condensed to a sequence of simple and clear movements that could be explained in just a few pages.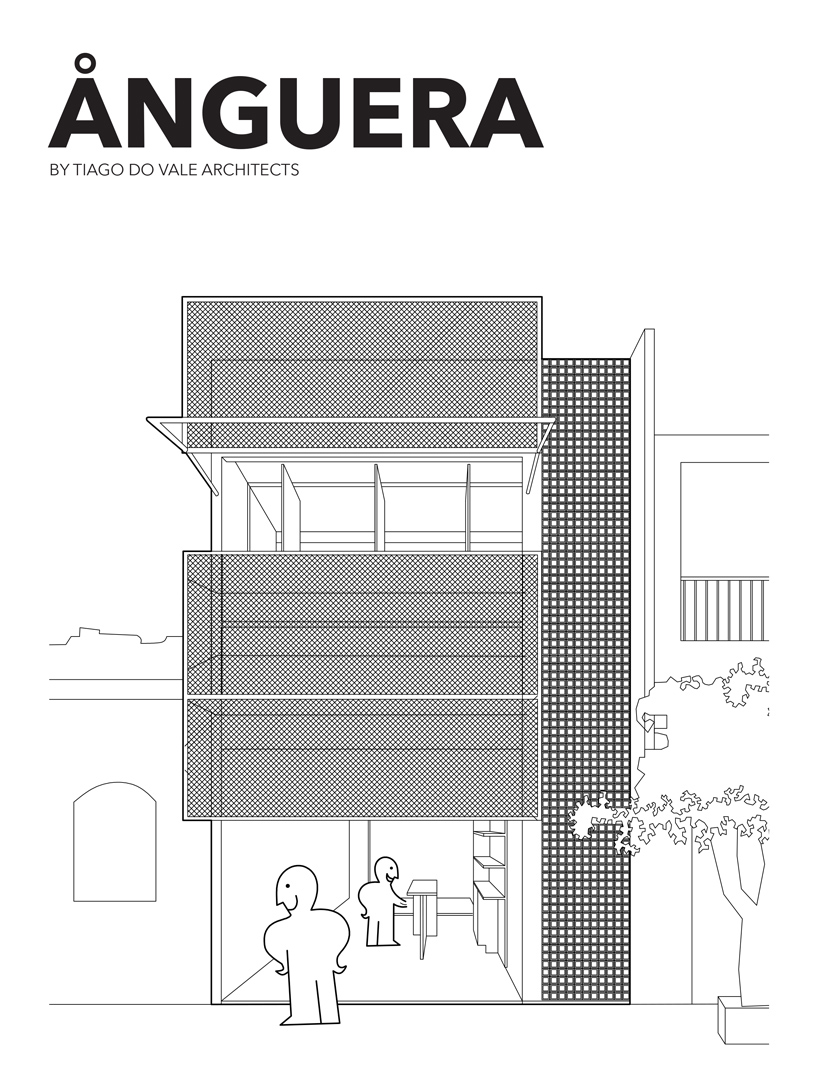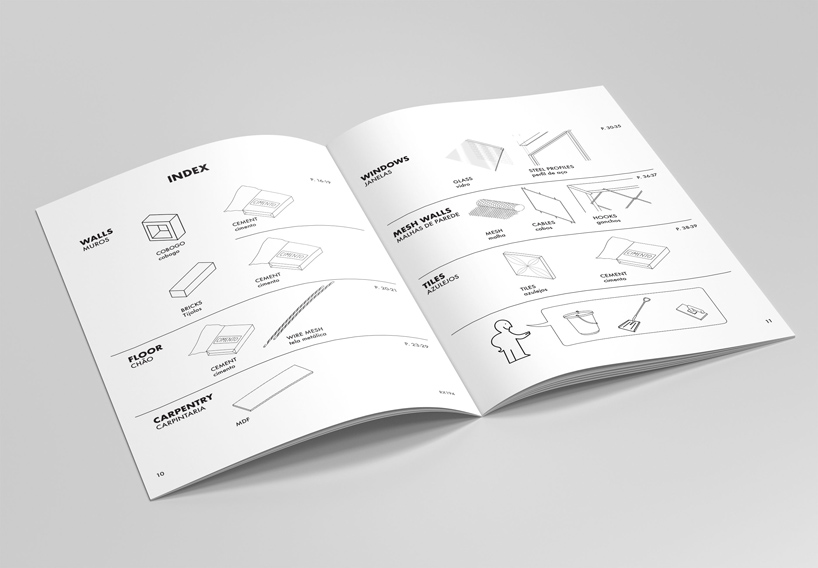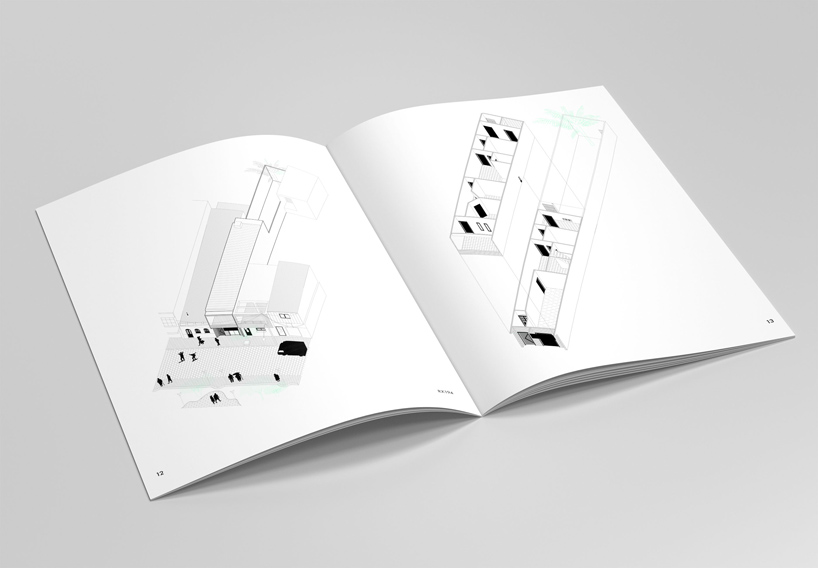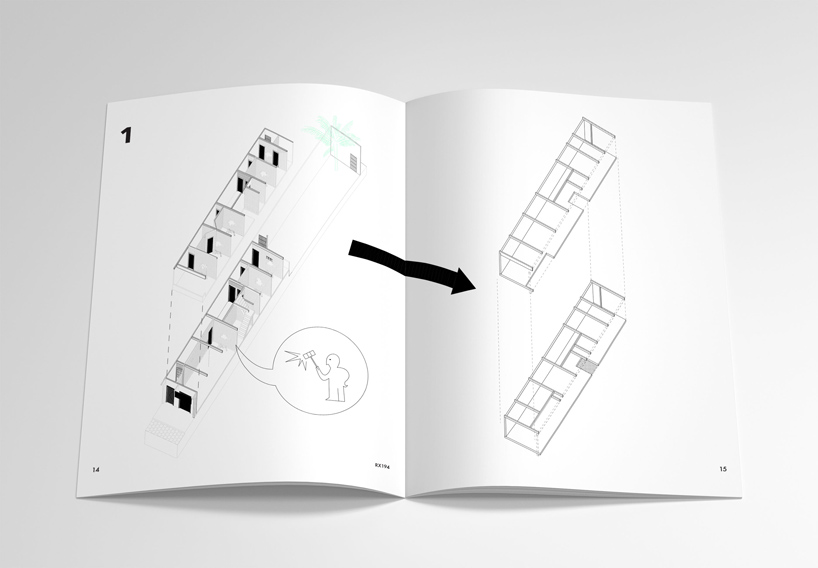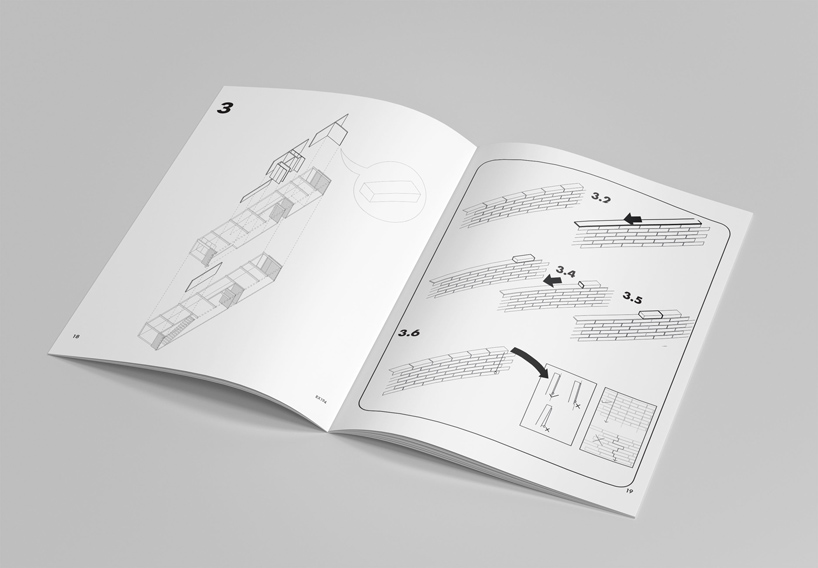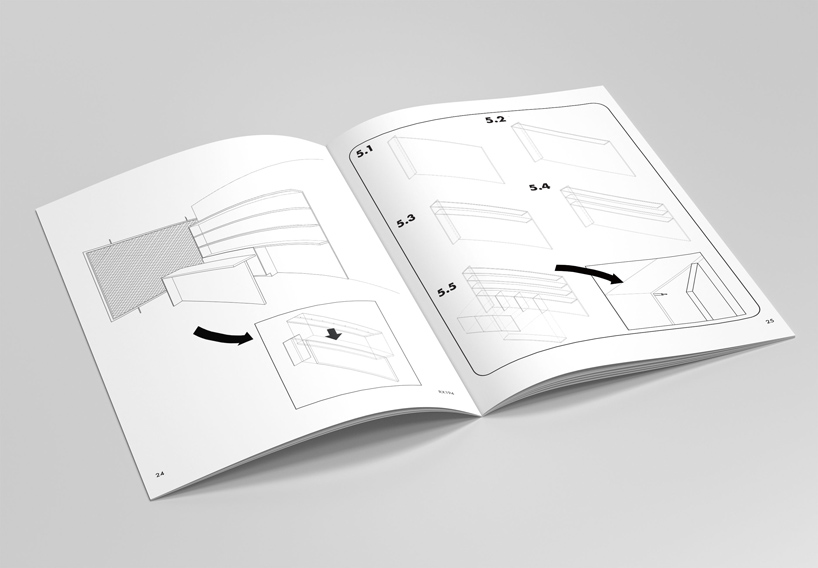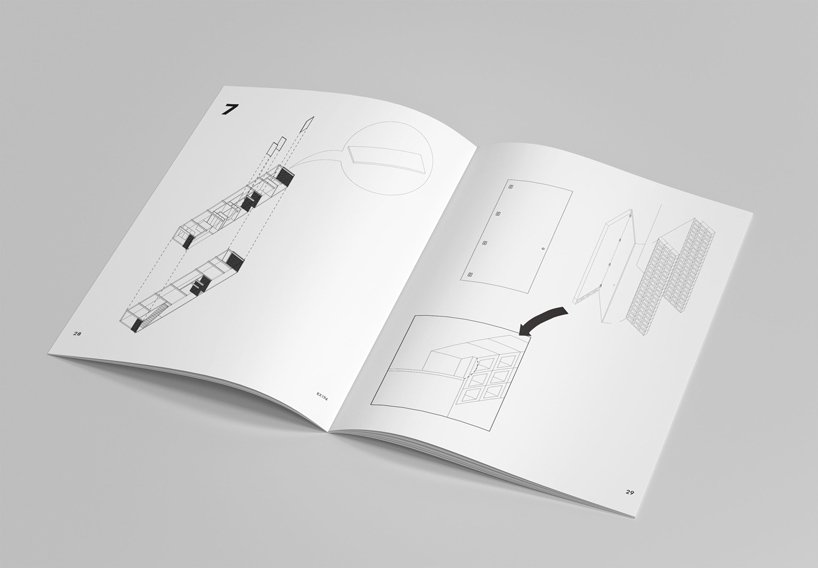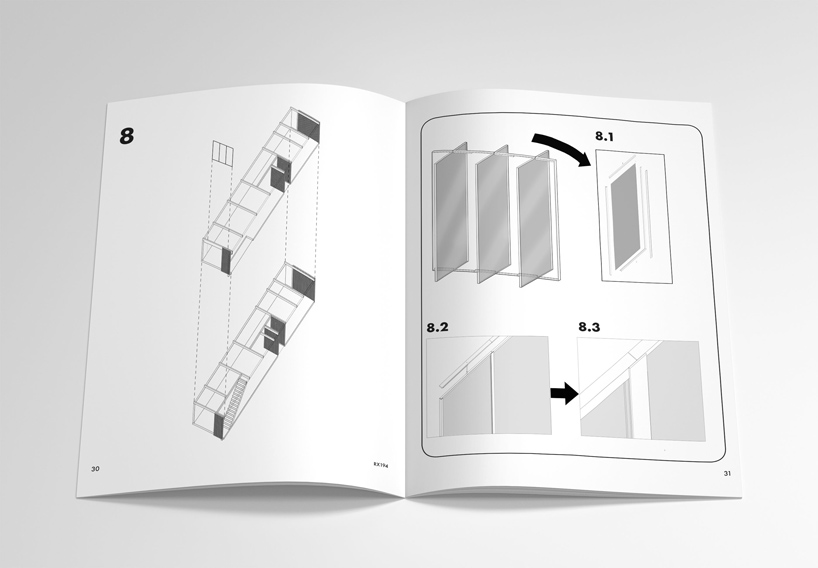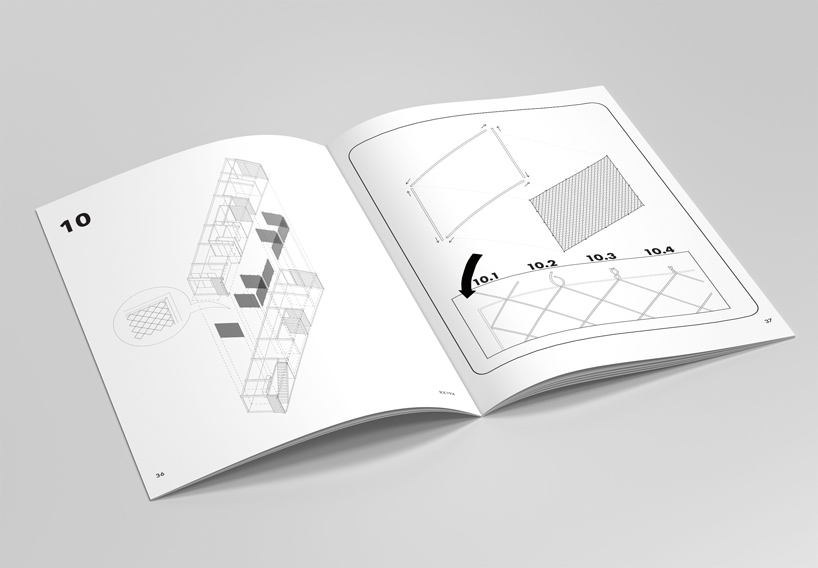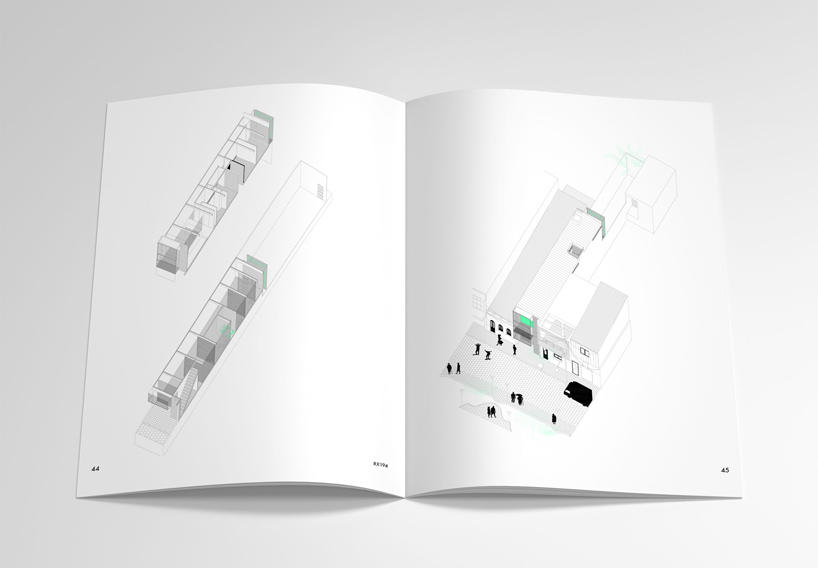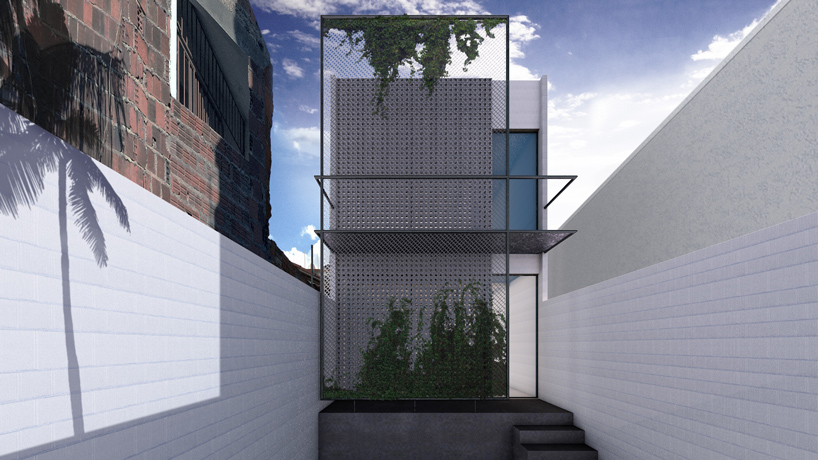 project info:
project title: ånguera
architecture: tiago do vale architects
design team: tiago do vale, camille martin, eva amor, karolina zuba, coraline pothin, riddhi varma
project year: 2017-2018
program: retail and residential
location: anguera, bahia, brasil
client: marilene nery
footprint: 990 square feet
construction area: 1980 square feet
The post brazilian ånguera house represented in language of IKEA manual appeared first on Architecture Admirers.