the tent house has been designed by architect chris tate as an experimental project that challenges the notion of what a weekend house should be. located in a native rain forest of the waiheke island, new zealand, the 70 sqm house doubles as a personal retreat and studio, enclosing a mezzanine sleeping area, a bathroom, a fully functioning kitchen, and an open plan living space.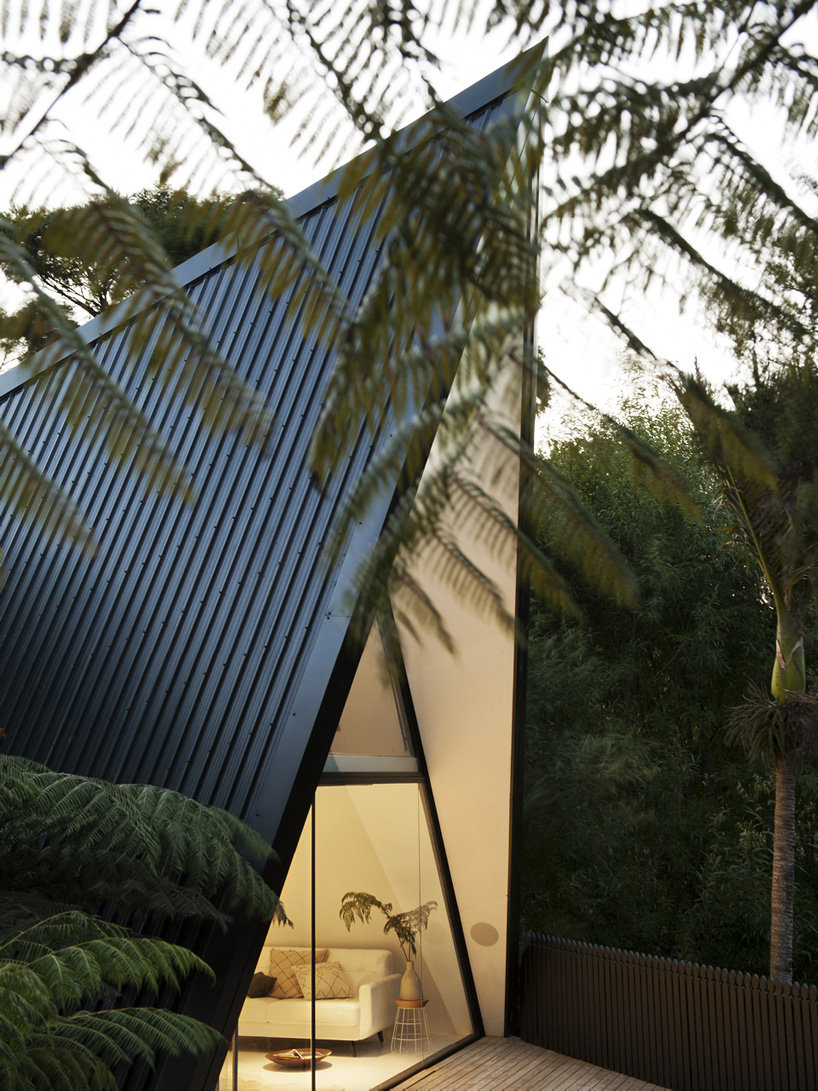 all images by simon devitt & jono parker, courtesy of chris tate architecture
chris tate built as much of the house as possible together with the help of architecture students, putting together the foundations, floors, framing, while professionals took over with services and cladding etc. the compact yet very livable residence features an angular form and a front deck that reflects the shape of the façade and 'fans out', giving the illusion of a shadow cast by the building. hundreds of newly planted native plants surround the tent house, recreating the rain forest landscape and inviting many native birds to return to their natural habitat in the process.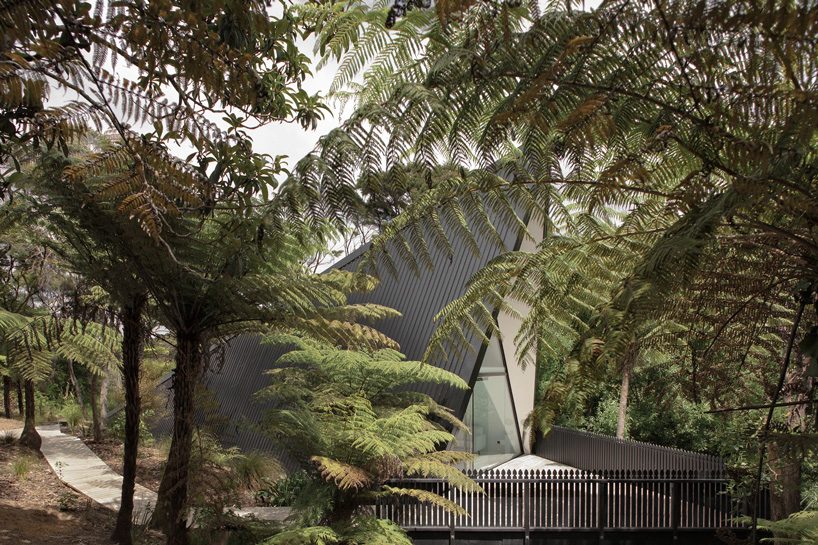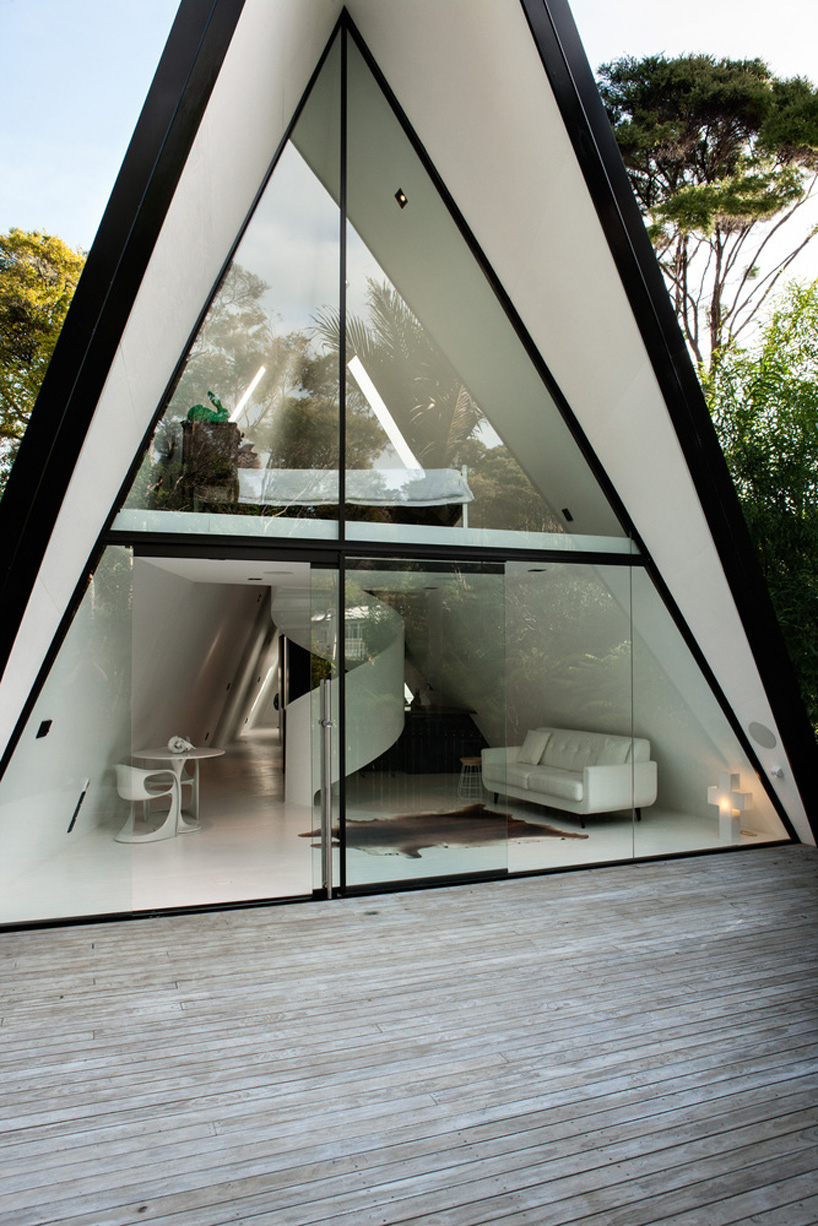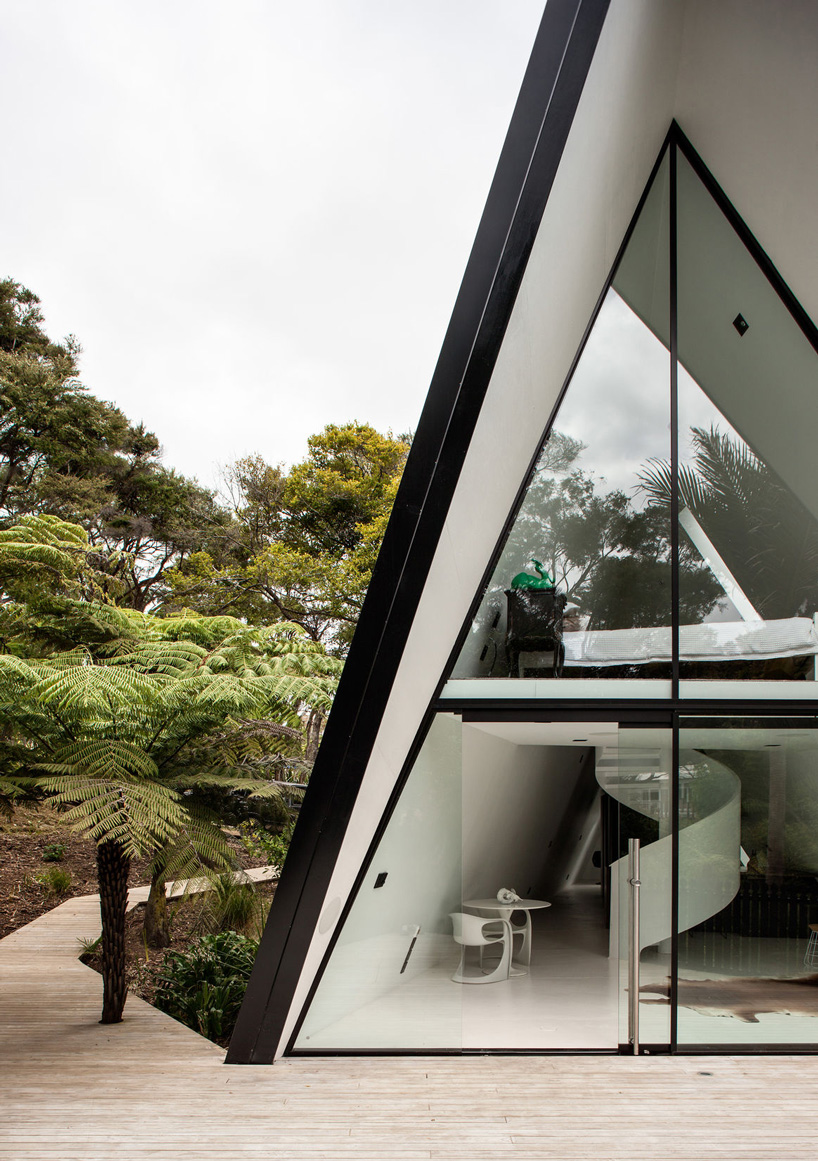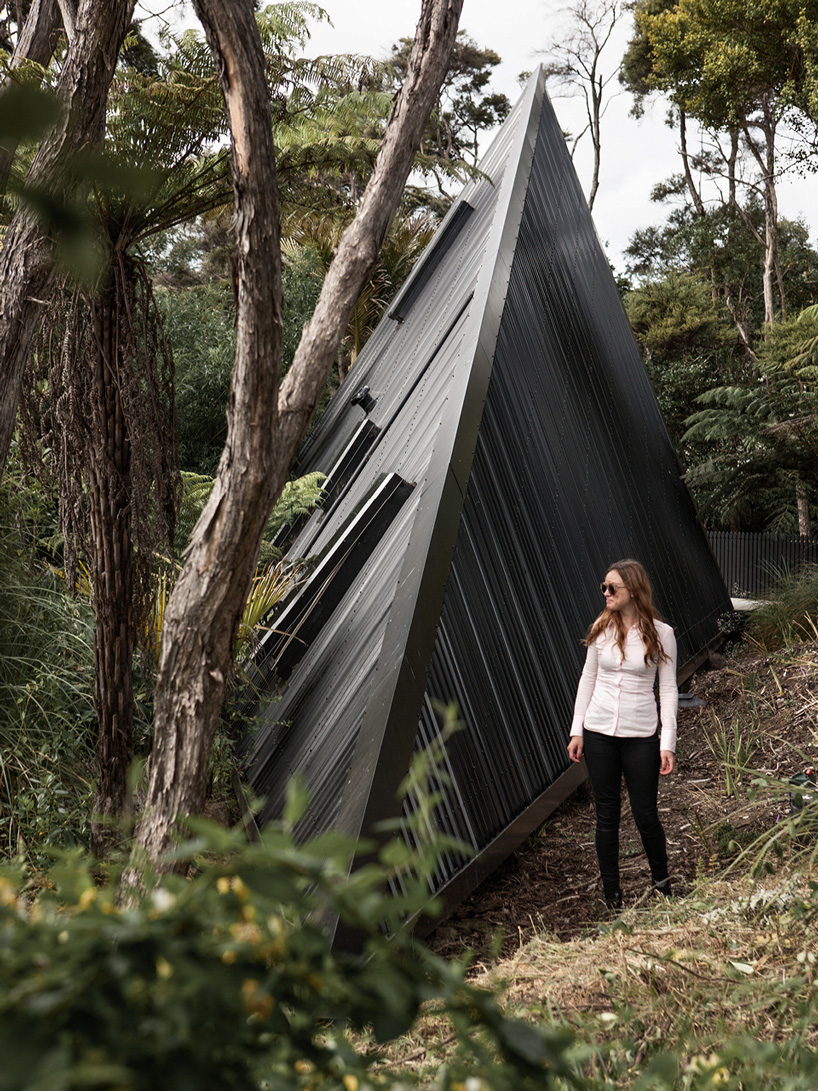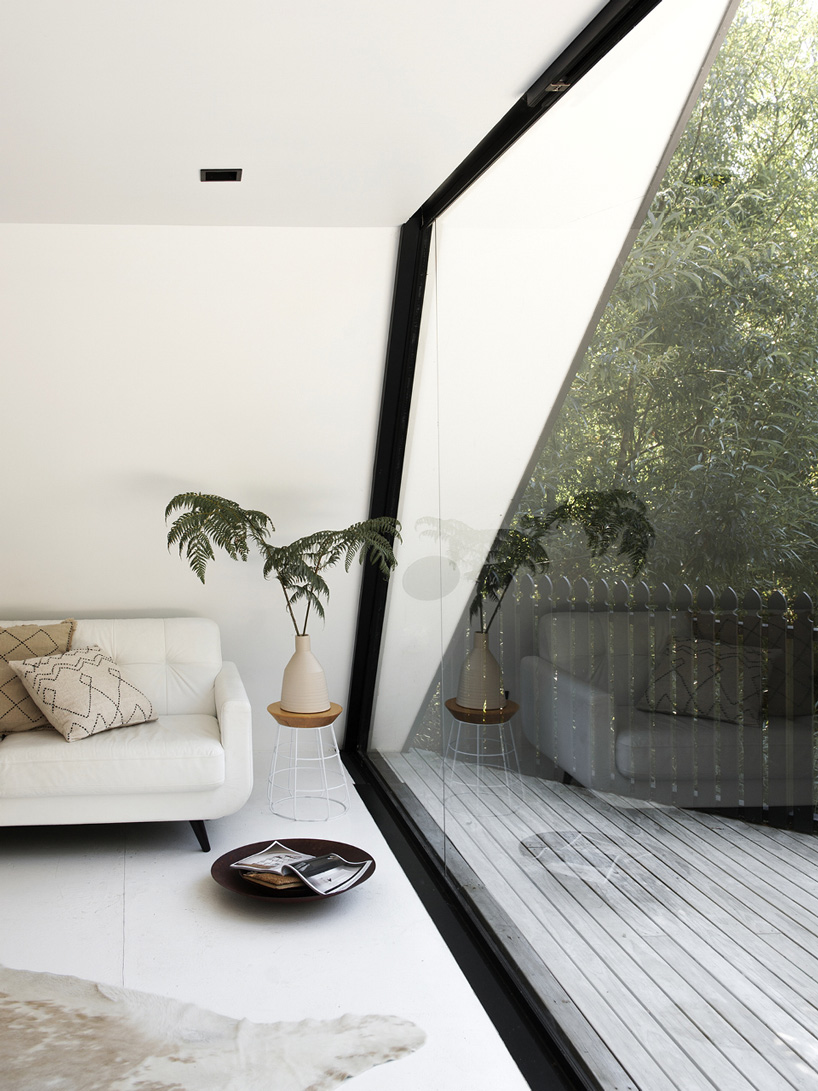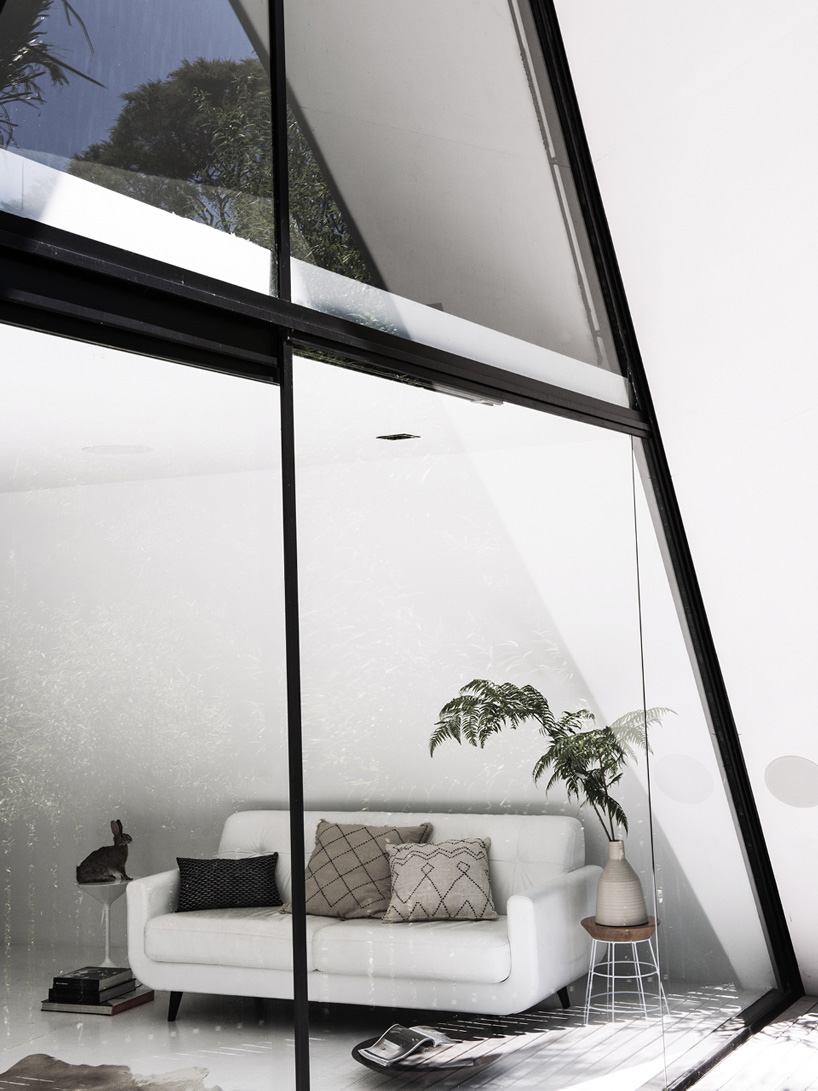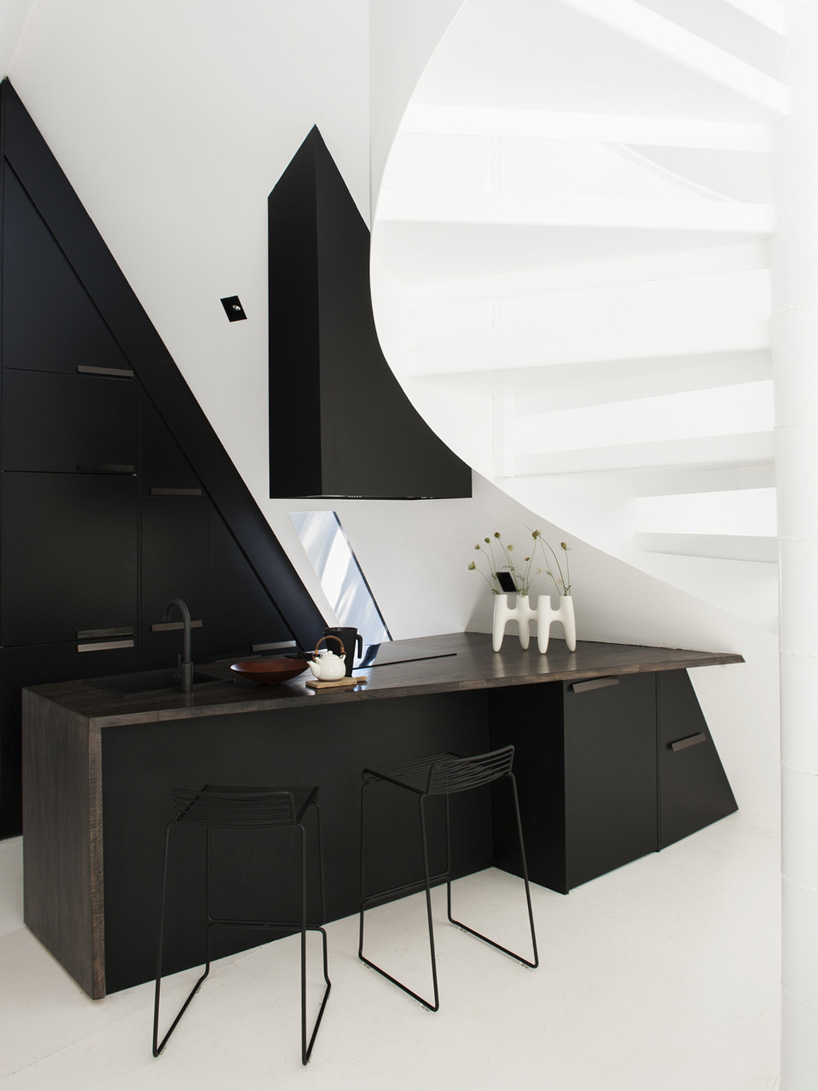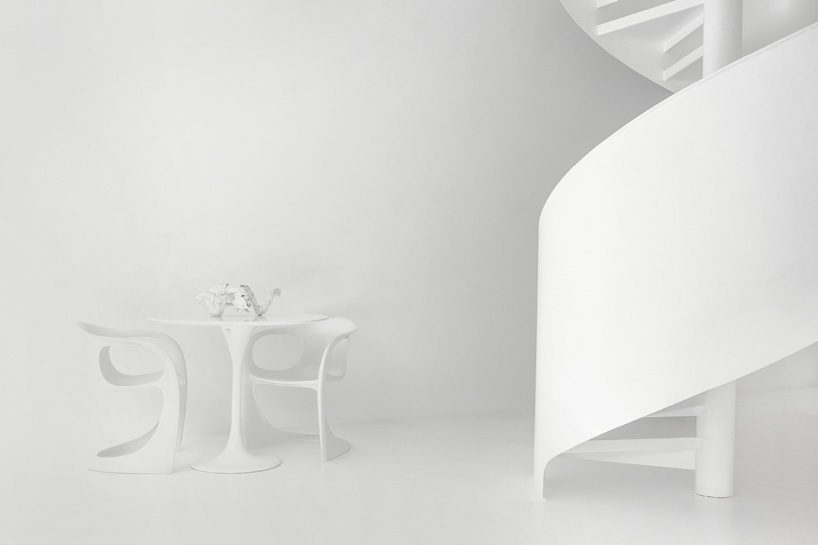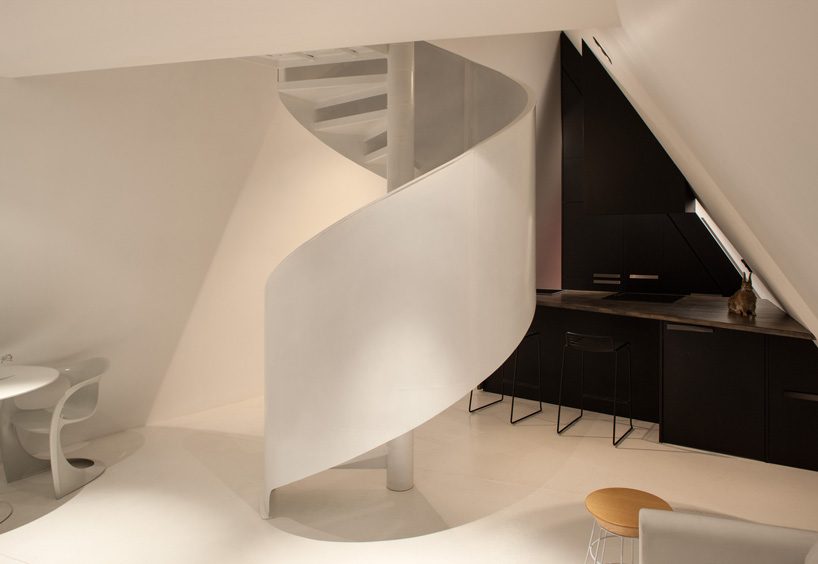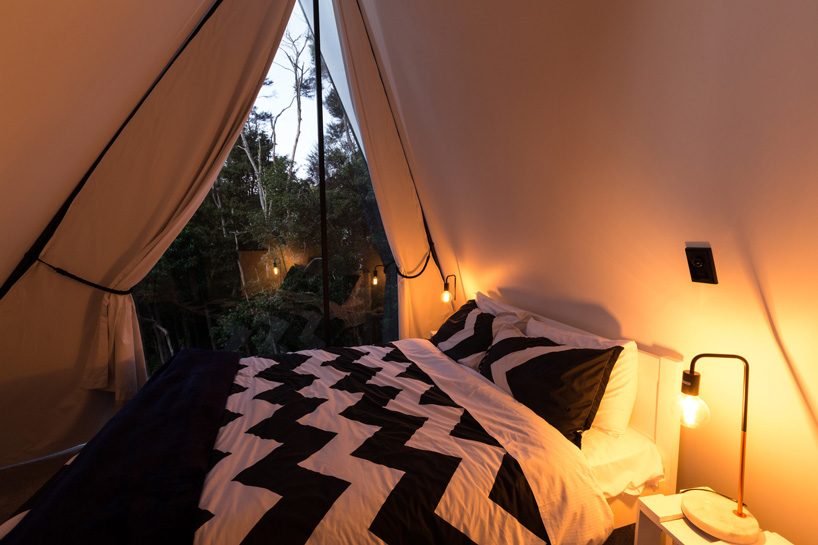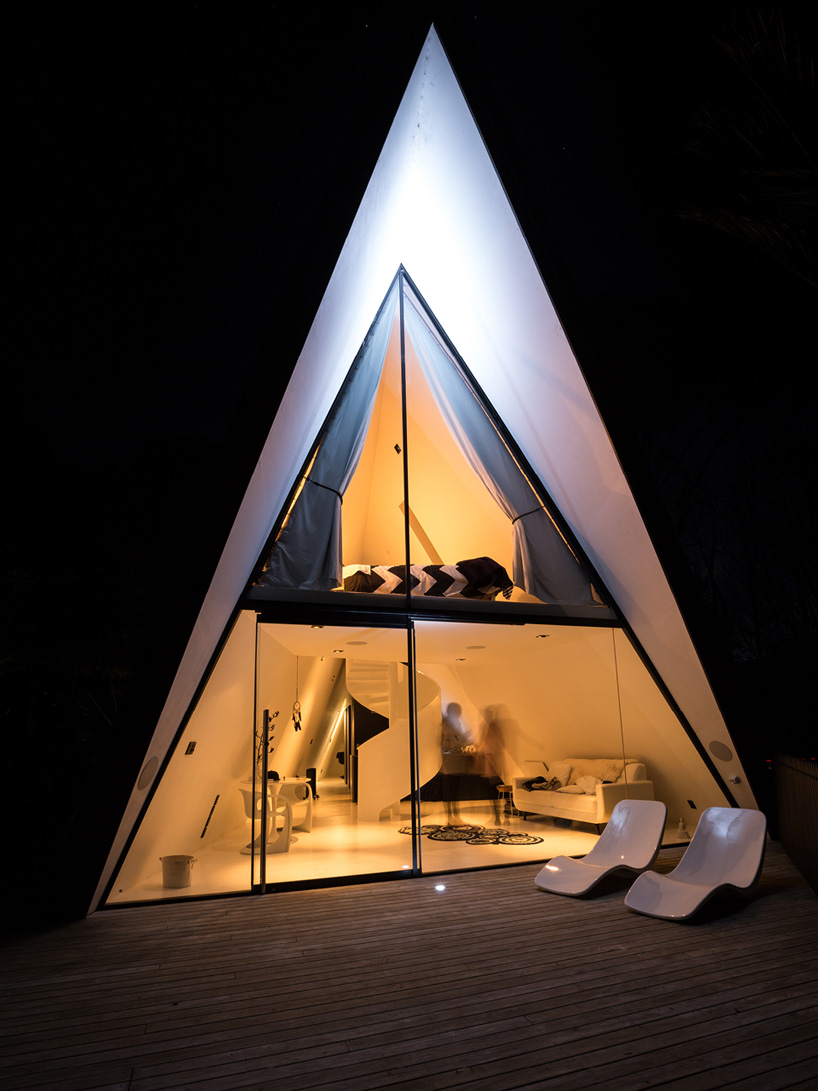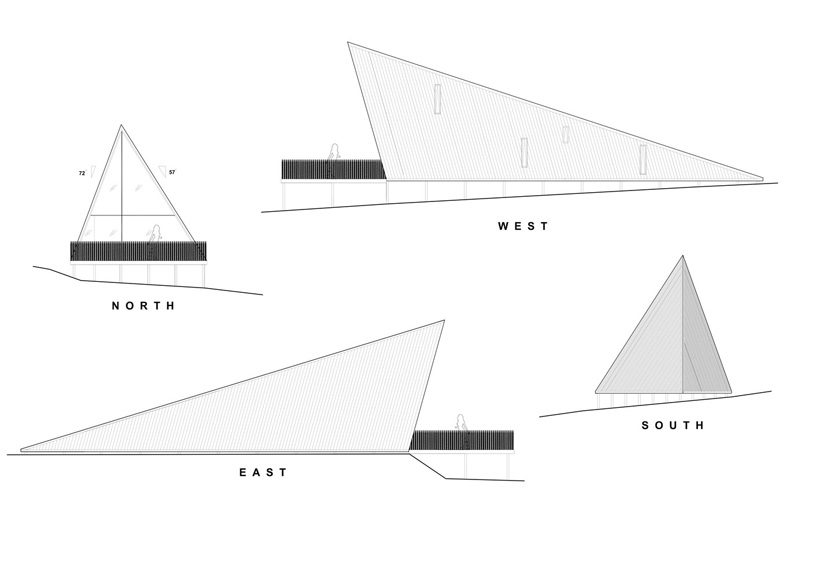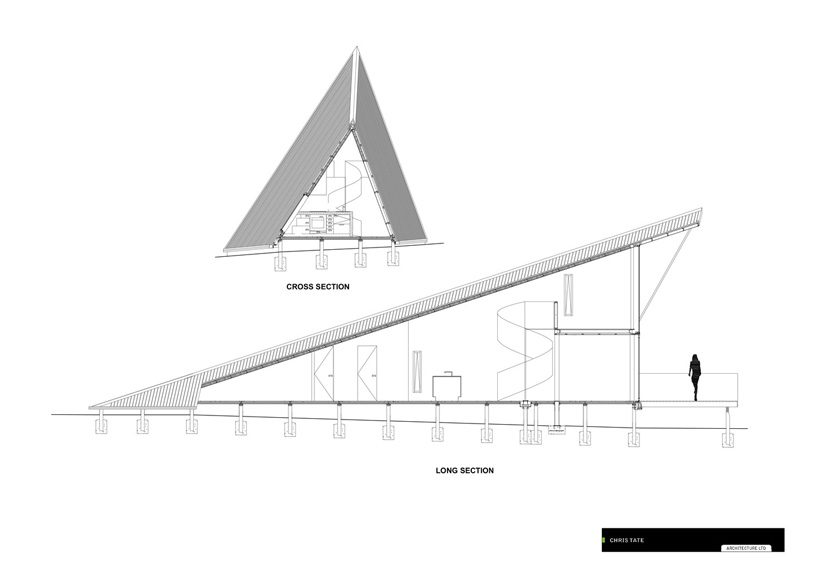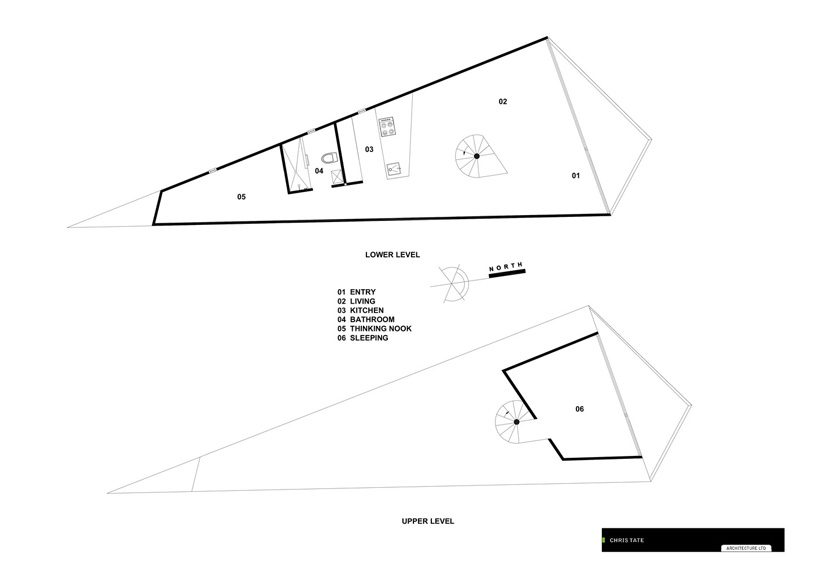 project info:
architects: chris tate architecture
location: waiheke island, new zealand
lead architect: chris tate
area: 70 sqm
manufacturers: APL, NZ steel, metalcraft, metro
sofia lekka angelopoulou I designboom
dec 26, 2018
The post chris tate completes tent-shaped weekend house in new zealand forest appeared first on Architecture Admirers.