architecture firm CHYBIK + KRISTOF has designed a winery in the south of the czech republic that responds to the region's rural landscape. the project, which is currently under construction near the village of dobšice, has been designed for lahofer — one of the country's largest wine producers. the design comprises three interconnected structures — the wine-making facility, the company's administrative base, and a visitor center that includes a tasting room. meanwhile, a rooftop amphitheater will be capable of hosting public concerts and cultural events.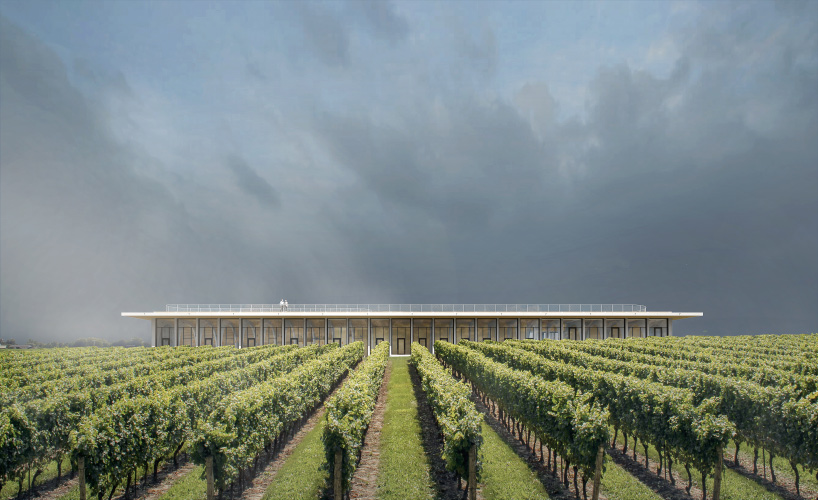 image by CHYBIK + KRISTOF (also main image)
in developing the project, CHYBIK + KRISTOF sought to minimize the building's impact on the environment. the new visitor center is enclosed behind a glass façade facing south. this space includes a the winery's tasting room and a cellar made of wood, concrete, and glass. the tasting room is connected with the concave roof of the amphitheater, inhabiting the space under the exposed rib construction. the perpendicular intersection made of reinforced concrete ribs divides the arched spaces. each module rises from a vineyard row and runs through the tasting room — grounding the building in its specific context.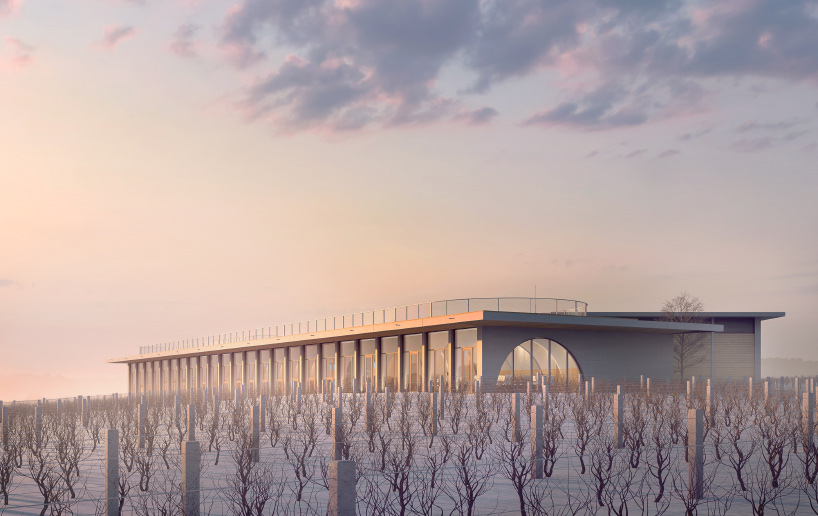 image by CHYBIK + KRISTOF
the two halls correspond to the production processes that take place within. the first, lower hall, centralizes the operations, wine-making production and employee facilities. the strip windows under the structure's roof create an abundance of natural light. meanwhile, the second hall allows for operations that require lower temperatures: the wine-press, the cellar, and the wine store. the varying heights of the spaces corresponding to the terrain create an alignment of the functional courtyards. while one courtyard serves as the operational area, centralizing logistic and production processes, the other holds the amphitheater. the lahofer winery is set to open in spring 2020.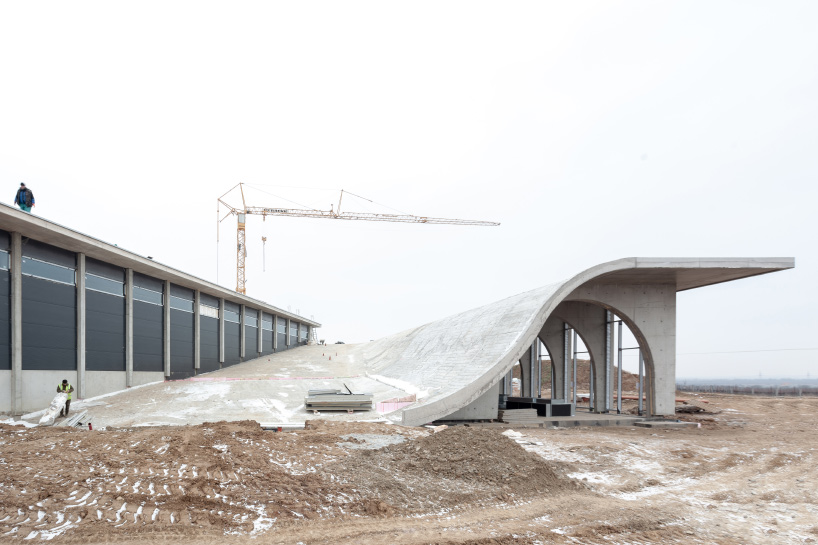 image by alex shoots buildings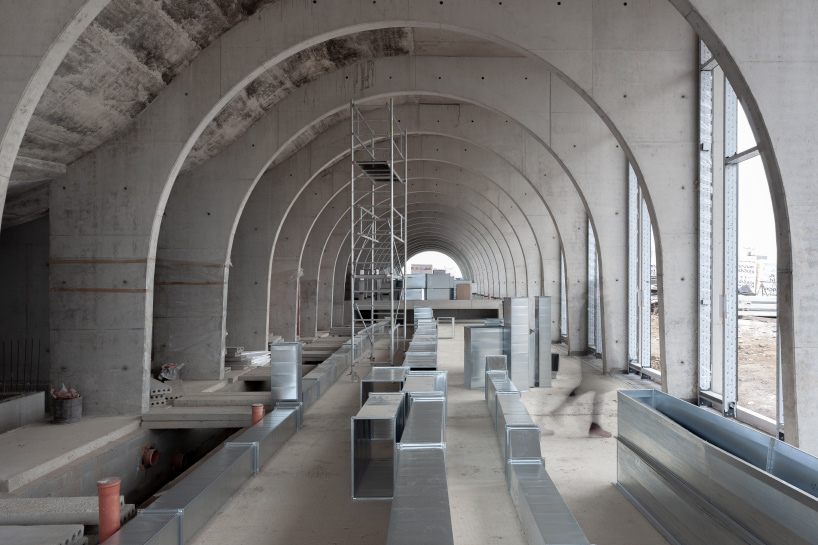 image by alex shoots buildings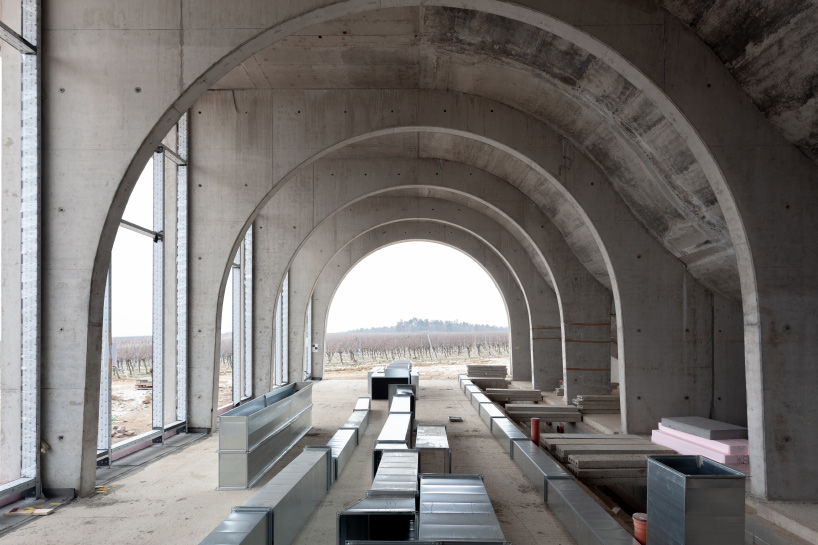 image by alex shoots buildings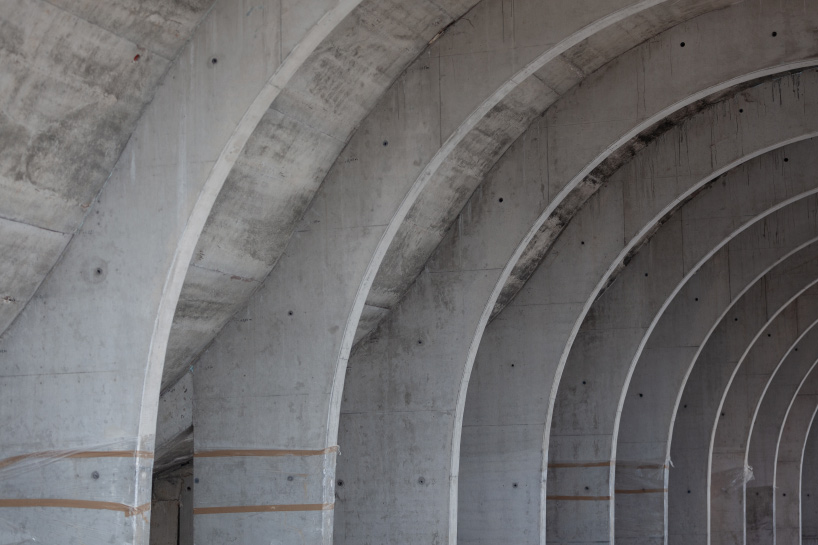 image by alex shoots buildings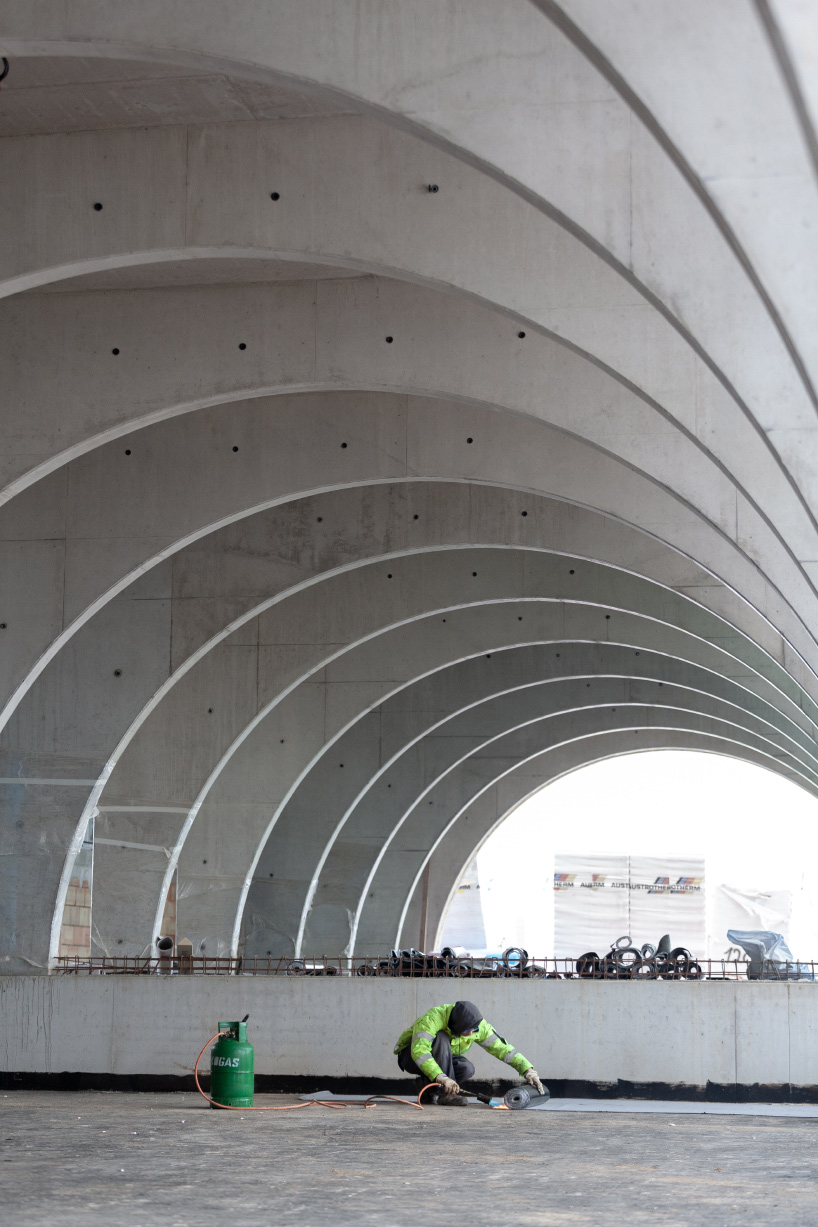 image by alex shoots buildings
project info:
architect: CHYBIK + KRISTOF
client: lahofer winery
location: dobšice, czech republic
status: under construction
team: ondrej chybik, michal kristof, lenka vorechovska, adam jung, hanin al-gibury, karolina holankova, martin holy, vojtech kouril, ondrej mundl, matej strba, zuzana zathurecka
philip stevens I designboom
mar 31, 2019
The post CHYBIK + KRISTOF plans lahofer winery in the czech republic appeared first on Architecture Admirers.