japanese practice, daisuke motogi design and architecture (DDAA), designs the 'avex artist academy aoyama studio' in minato-ku, tokyo. the architects were challenged with the brief to develop a new dance studio and training rooms for the client avex. the resulting scheme focuses on high quality details and combines function and sculptural features to create a new method of organizing gym and dance equipment.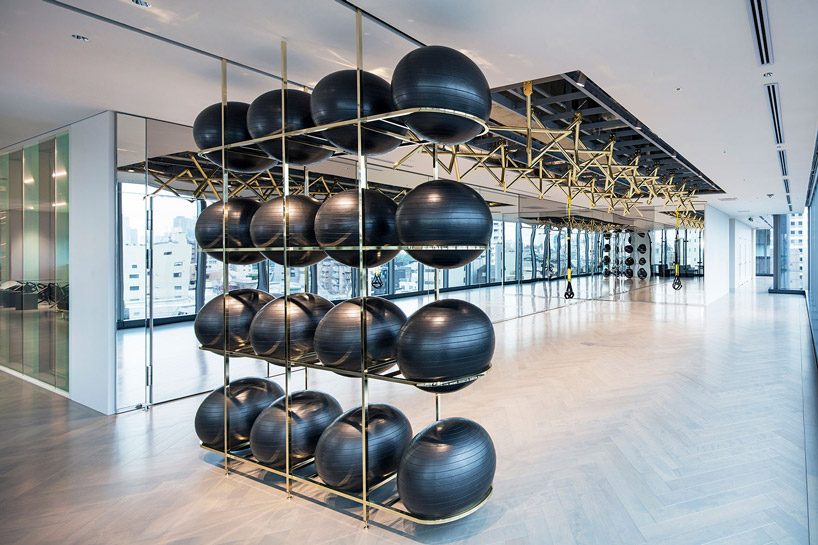 images © kenta hasegawa
in this project, DDAA has envisioned a unique way to store the various equipment required by the dance studio. as opposed to building cupboards and closets to hide away materials, they have used sculptural forms to store and display the necessary apparatus. in the training area, a partition serves also as a 'storage wall' for large exercise balls. the gold color frame contrasts with the black colored balls to create an eye-catching feature while also subtly separating different spaces. a series of gold metal frames also decorates the ceiling and they are used to hang suspension training equipment.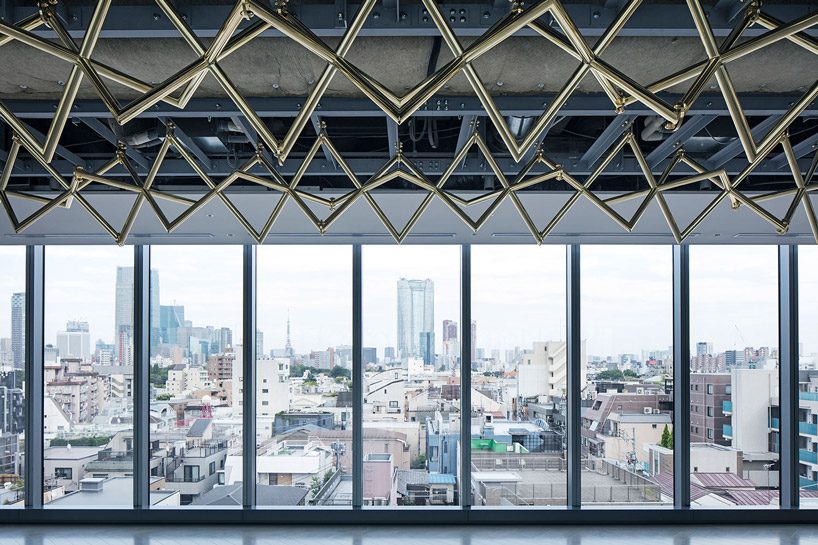 the program comprises of two dance studios, physical training and voice training areas, recording and photo/film shooting studios, entrance hall and administration space. the client required the entrance hall be designed in a way that can be be easily converted to an event space, as this function is often required. in response to this, DDAA developed furniture pieces that can be displayed when not being used for events. the concept is to create furniture that can also be sculptural objects. this method removes the necessity of transporting chairs back and forth into the space when events are set to take place.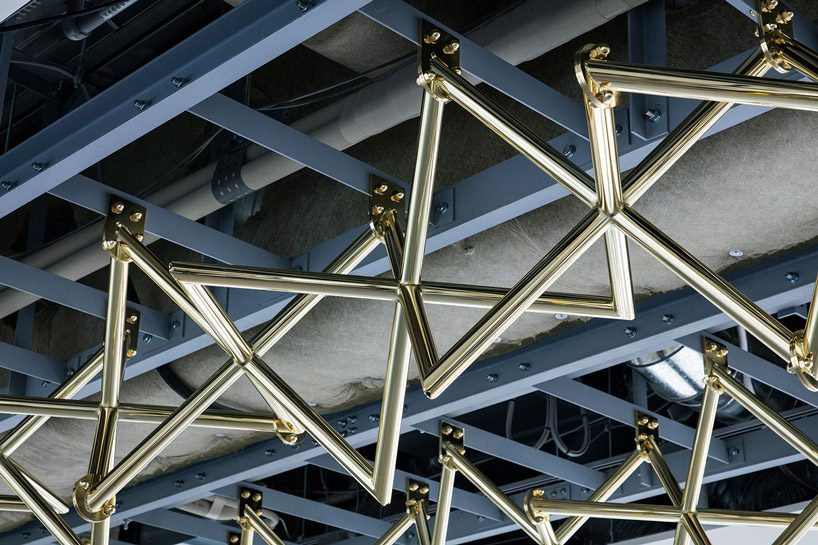 the sofas used for hosting audiences are composed of pieces that can be disassembled when required or arranged in rows to provide seating. black colored L-shaped sofas are also composed of smaller components that can be bundled together or disassembled and reconfigured for on-stage performances. work spaces include worktops mounted on casters to make the tables easy to move around. DDAA has created a design based on the idea of 'sculpturally storing,' resulting in a very functional and contemporary dance studio space.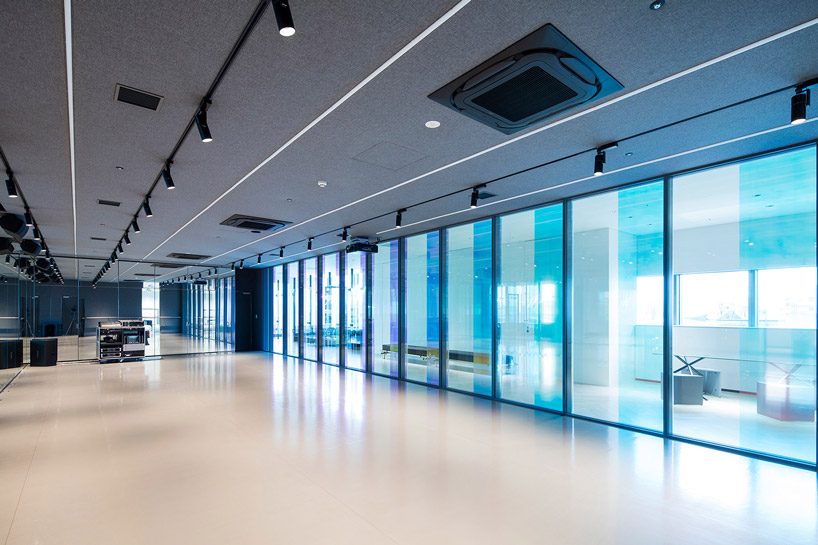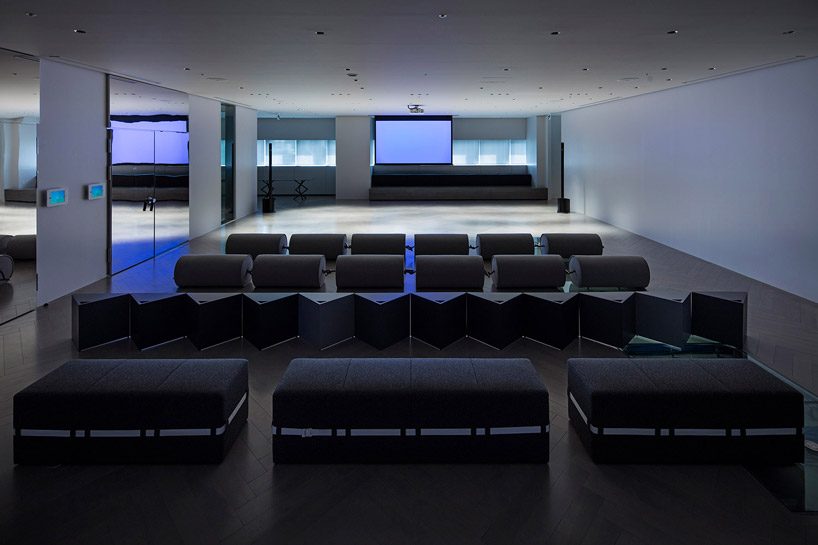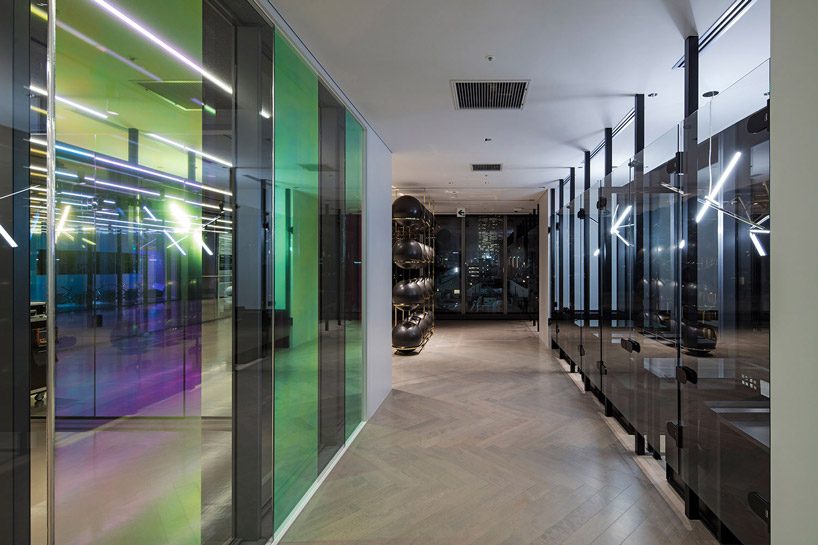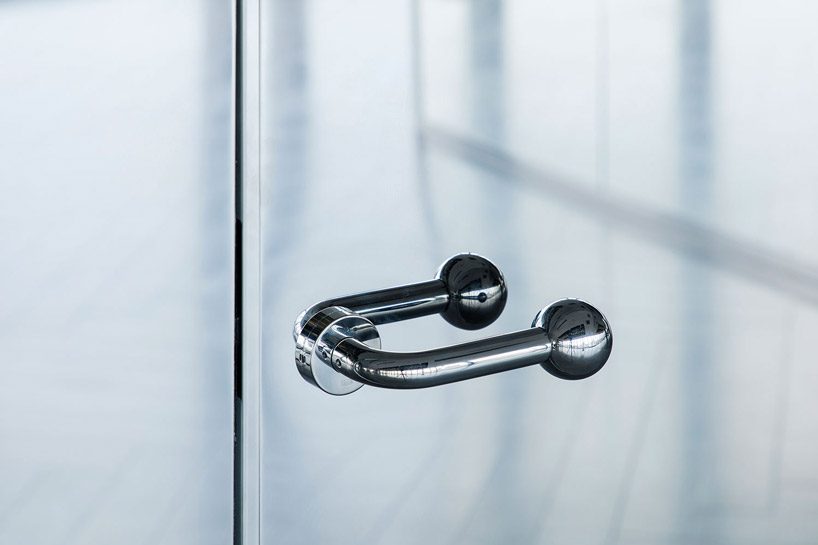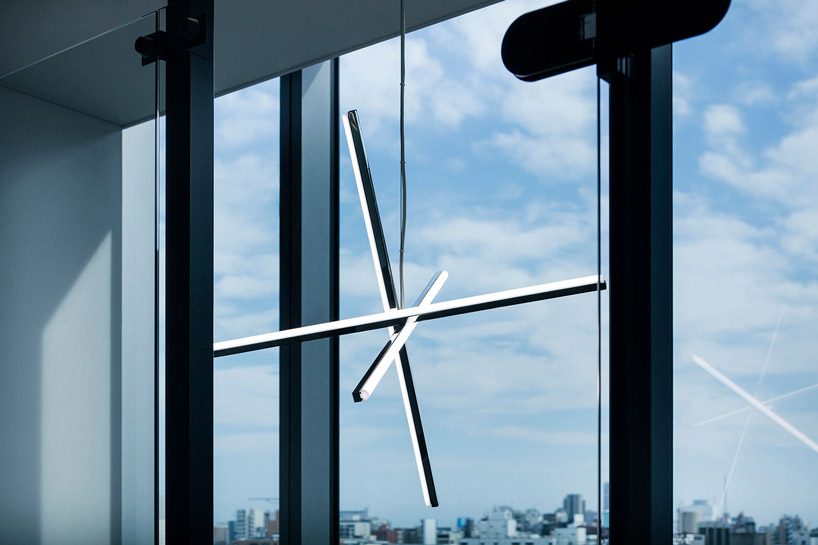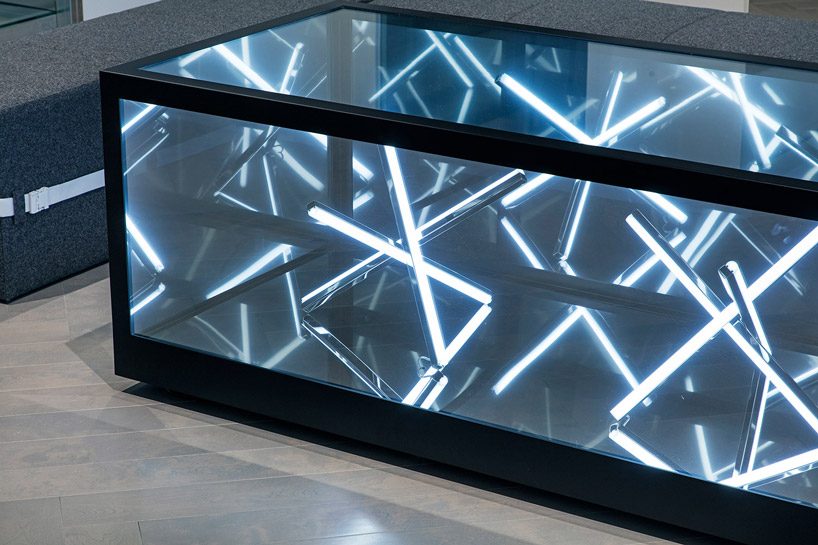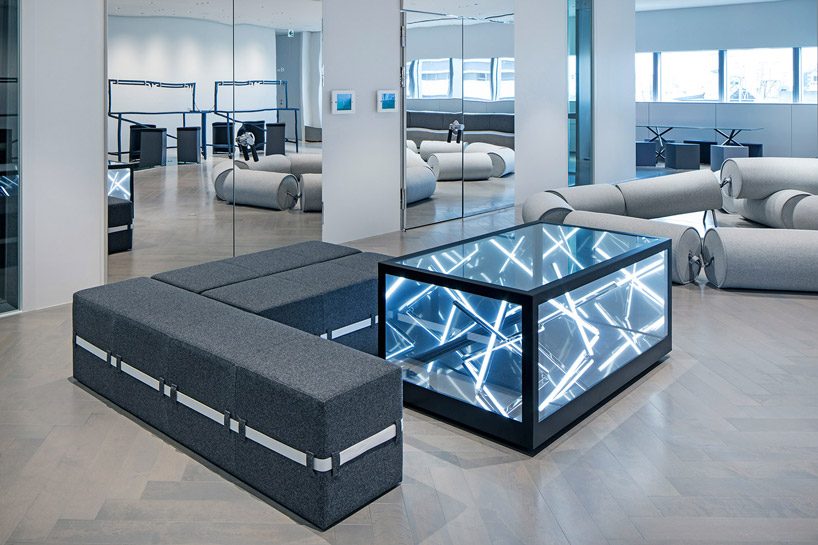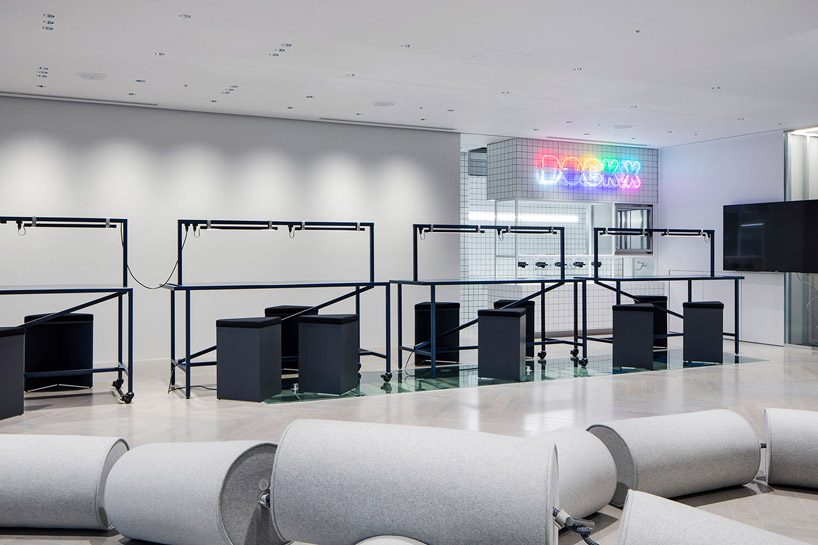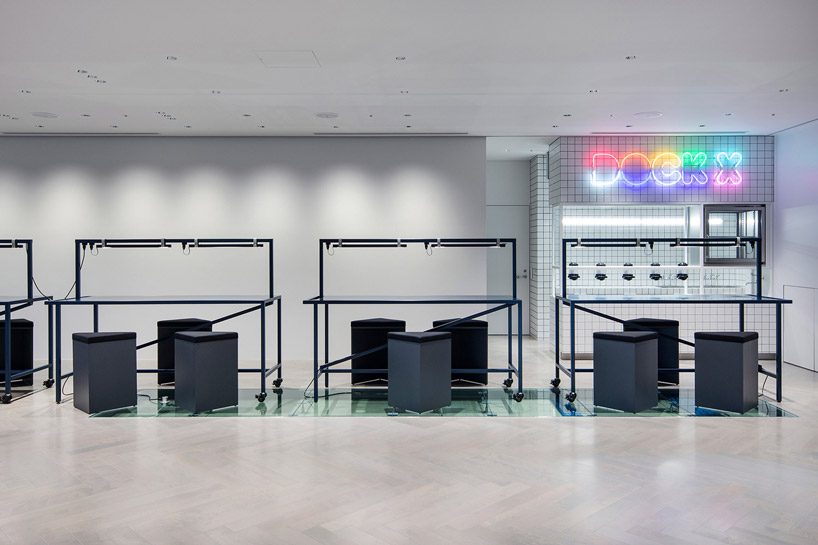 project info:
project name: 'avex artist academy aoyama studio'
location: minato-ku, tokyo
client: avex inc.
use: dance studio, training room
architects: DDAA
project team: daisuke motogi / yousuke itoh / kazuya sumida
construction: GARDE
furniture production: E&Y
art: MAGMA
floor area: 1196.36m²
date of completion: june 2018
images: kenta hasegawa
The post DDAA's dance studio in tokyo creates sculptural features from gym equipment appeared first on Architecture Admirers.