genoa-based design studio dodi moss reveals imagery of its proposed italian pavilion for expo 2020 dubai, designed in collaboration with artist edoardo tresoldi. a response to the theme of 'beauty unites people,' the project composes an ethereal pathway through transparent layers of material and vegetable elements. the third place entry manifests as a set of large architectural elements that evoke the styles of the palaces and courtyards of italian architecture through antiquity. these elements are expressed as a ghostly subtraction from a volume of transparent, metal mesh. repeated cuts and volumetric decompositions accompany visitors on an ephemeral, tactile, and visual journey.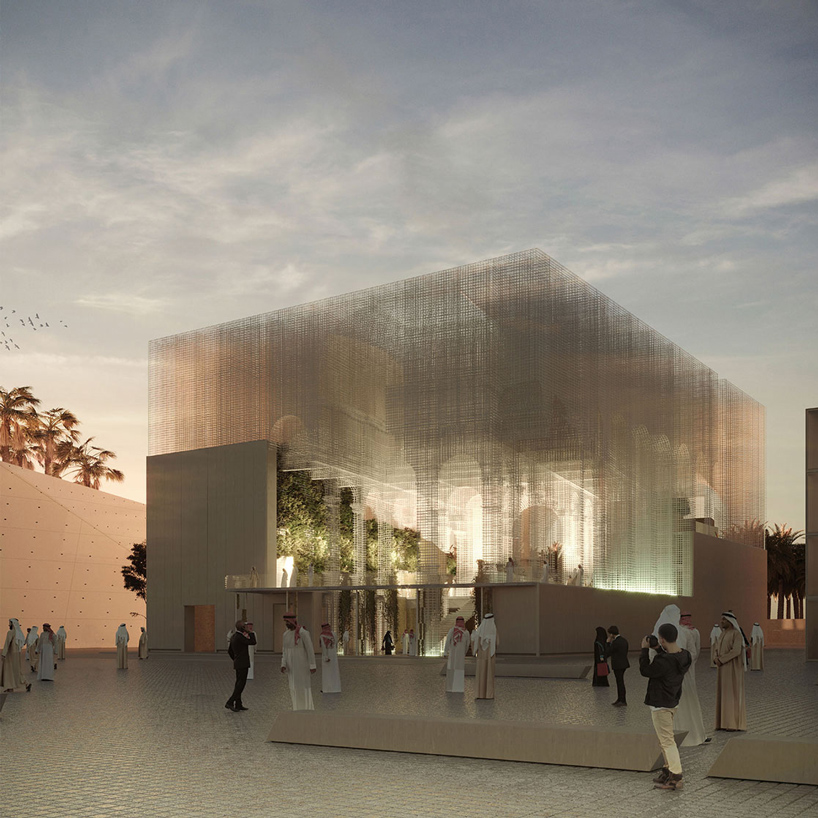 all images courtesy of dodi moss
the design team is led by dodi moss in collaboration with artist edoardo tresoldi and architects SCA. the pavilion is characterized by a suspended pedestal which floats over a classical garden engulfed by a ghostly vaulted arcade. growing along these metal mesh surfaces is a thick vegetation which recalls the image of an ancient, found ruin. the transparent, layered volume guards the bucolic environment, rendering it only partly visible from the exterior. these gardens are expressive of the great picturesque italian grottoes and pastoral scenes of antiquity. while the dichotomy between the tectonic and emotional elements gives life to the large centralized interior spaces, known as the prologue and the square, the overall composition of elements constitutes the evocative and thematic fulcrum of the project.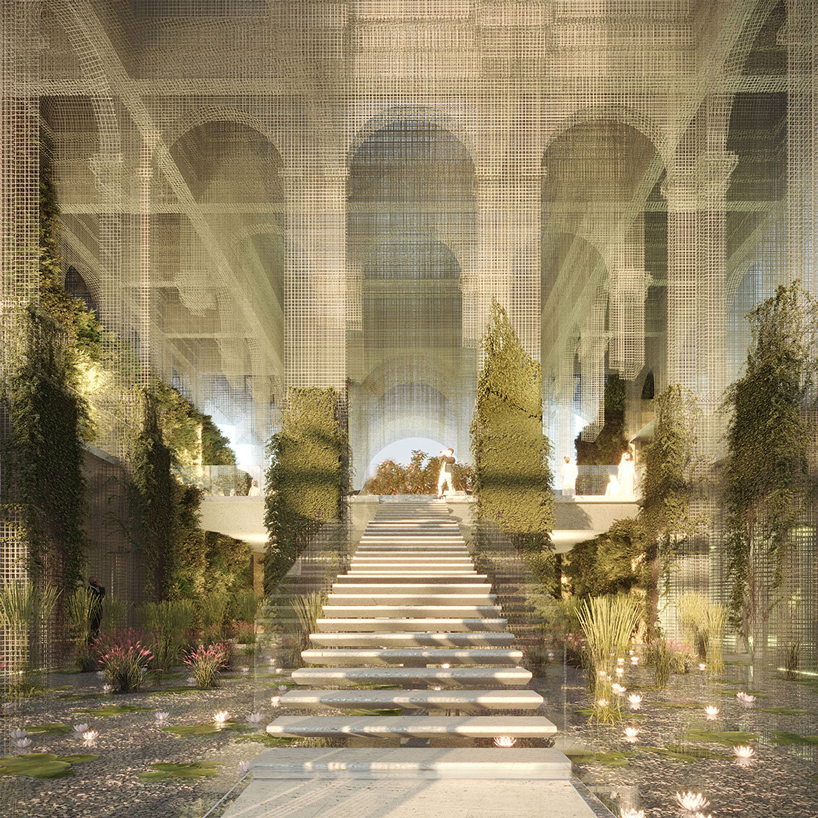 the designers comment: 'the stratification between transparent, material and vegetable elements codifies some sort of ruin of memory that refers to the continuous synthesis of the past as the deep root of our work today. the pavilion proposes not only the italian point of view, but the awareness of the italian identity as a stratified entity that has its roots in a millenary cultural history.'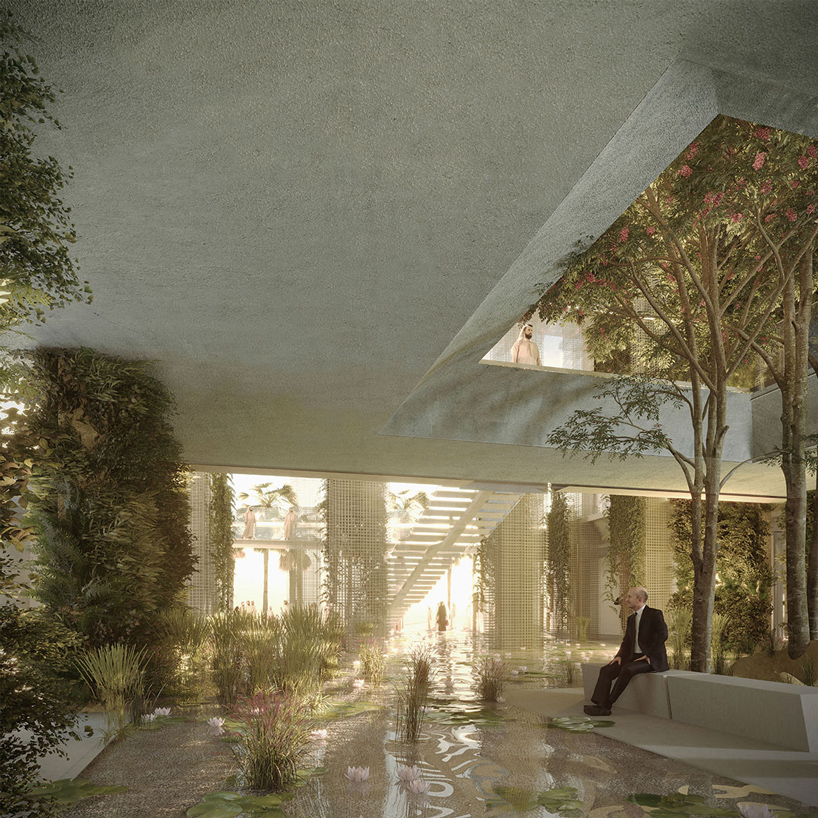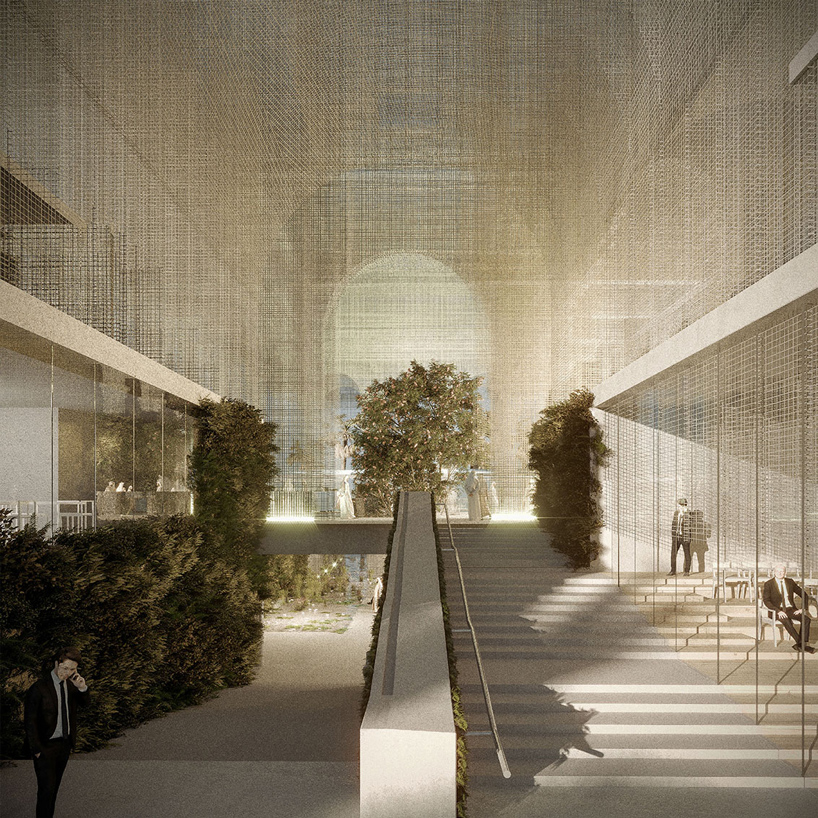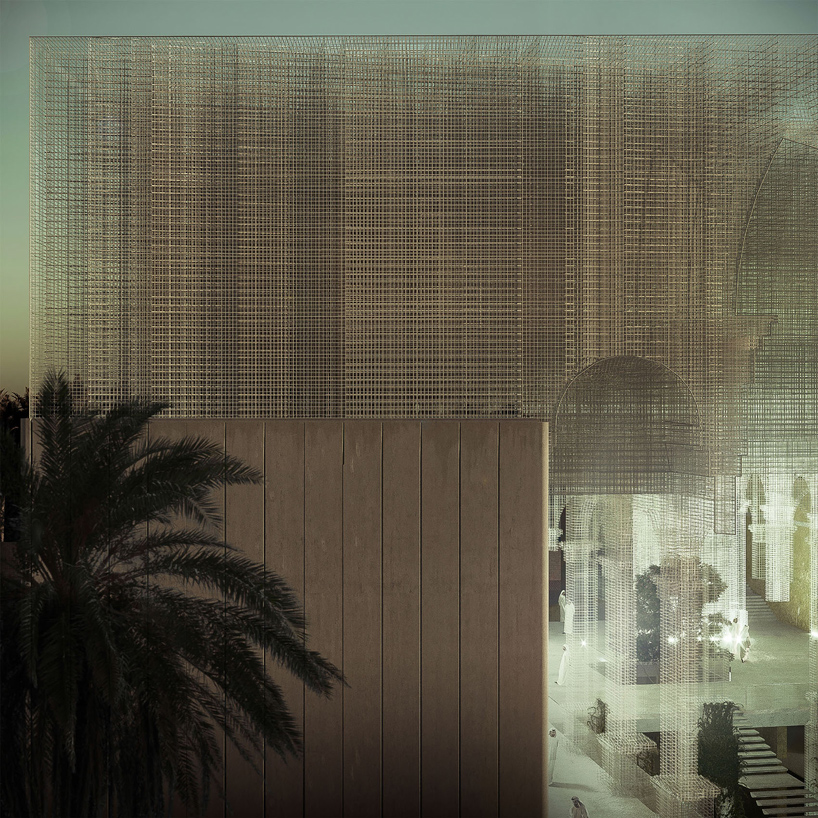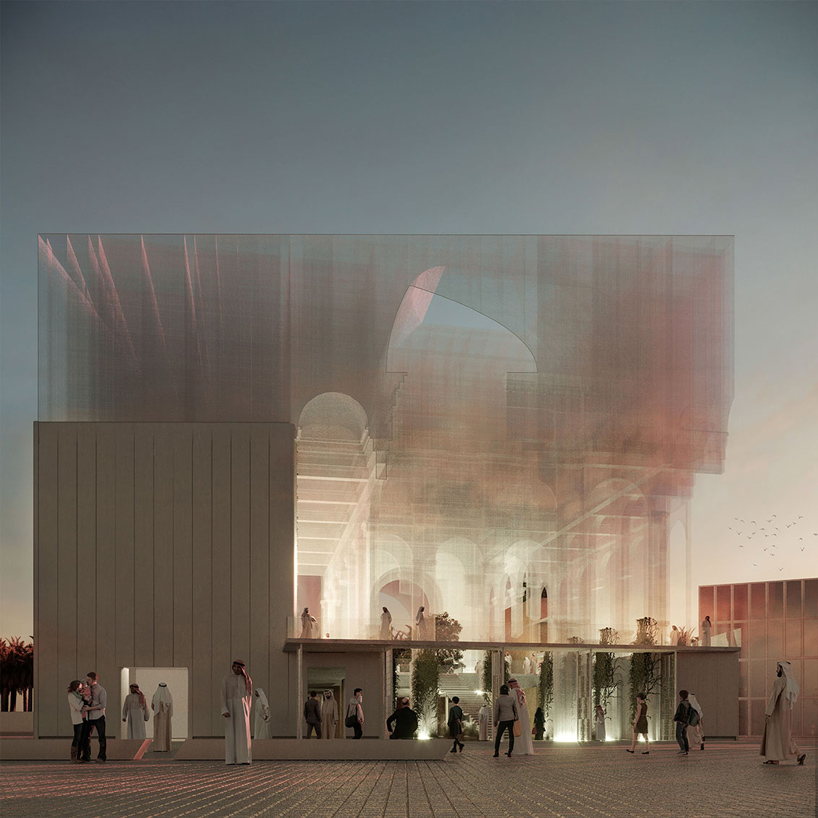 The post dodi moss and edoardo tresoldi propose italy pavilion for expo 2020 dubai appeared first on Architecture Admirers.