french architect dominique perrault has presented the masterplan for the olympic and paralympic village that will host the games' athletes in 2024. the project comprises around 2,400 housing units as well as 119,000 square meters of activities, offices, and other relevant services. the village, which is located in paris' seine-saint-denis disrtict on the banks of the river, is scheduled to complete in september 2023 — ten months before the olympics get underway in the french capital.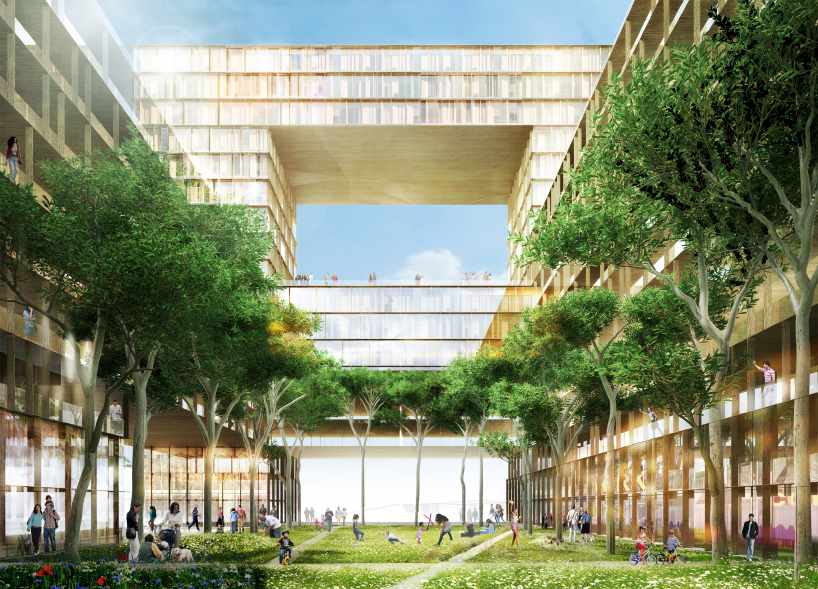 all images © dominique perrault architecte/adagp
led by dominique perrault, the design team sought to integrate the village into the city's existing urban fabric, with nearby public transport connections and motorway access. after the games are over, the site will evolve into a permanent community, with the newly constructed residences hosting new inhabitants as soon as 2025.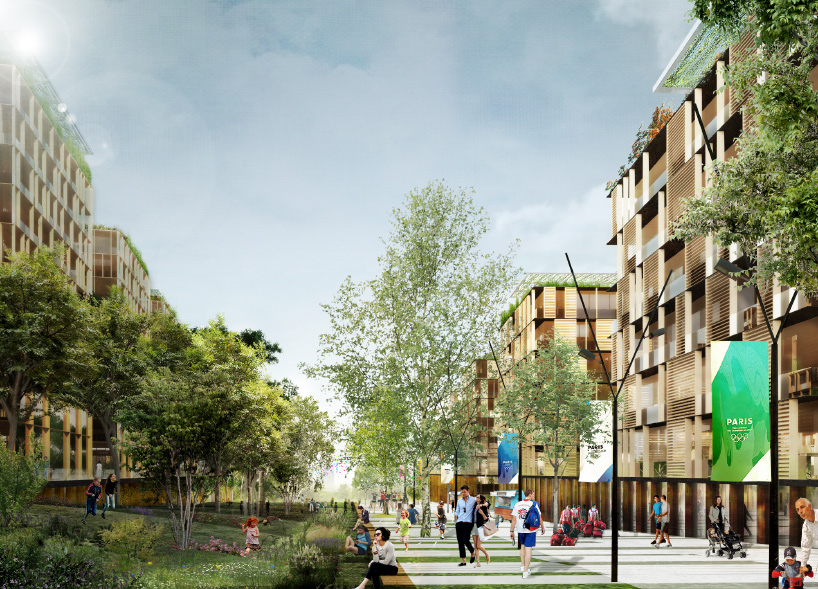 oriented towards the river seine, the neighborhood has been designed to maximize its waterside location. the undulating topography of the plot has also been exploited, with large paths, promenades and terraces incorporated throughout. conceived as a 'garden city', the development comprises a series of blocks, arranged to take advantage of daylight and views.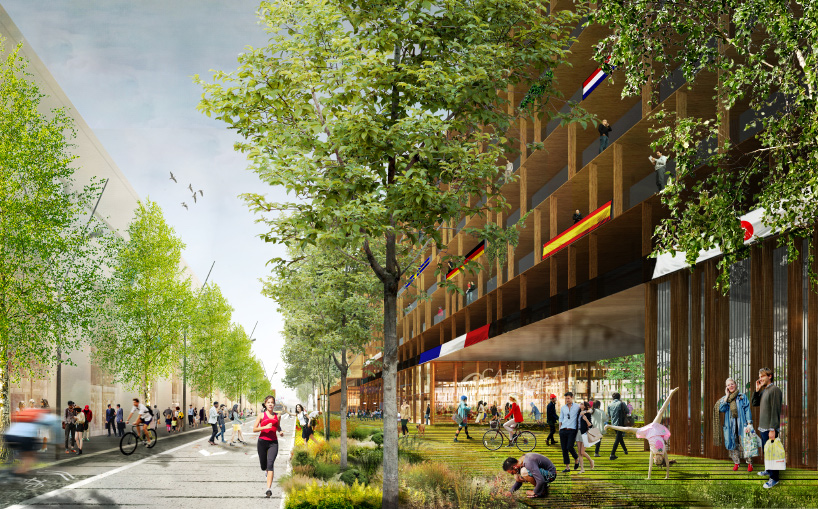 the flexibly designed configuration of buildings is capable of accommodating a wide variety of programs — from housing and hotels, to offices and retail. described as the 'gateway to the neighborhood', a central park, converted from a bus station used during the site's olympic phase, unifies the site. meanwhile, a linear park runs along the riverbank. the project is set to break ground in early 2020.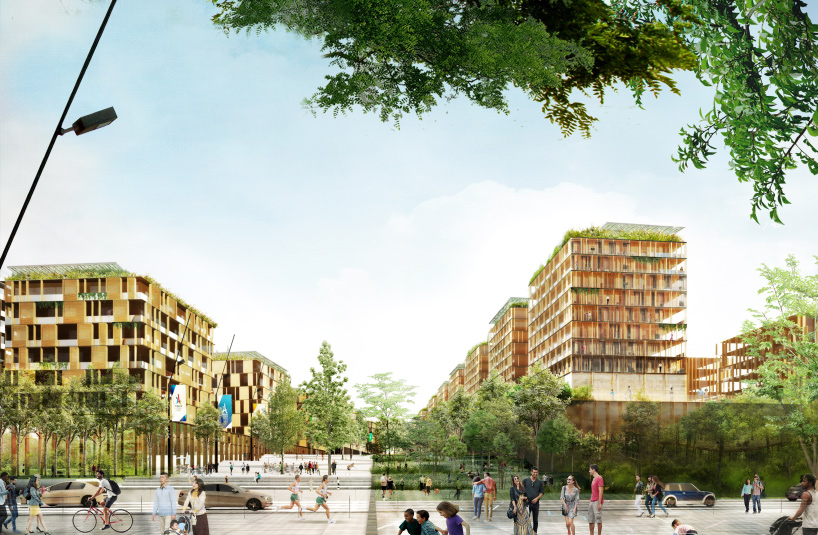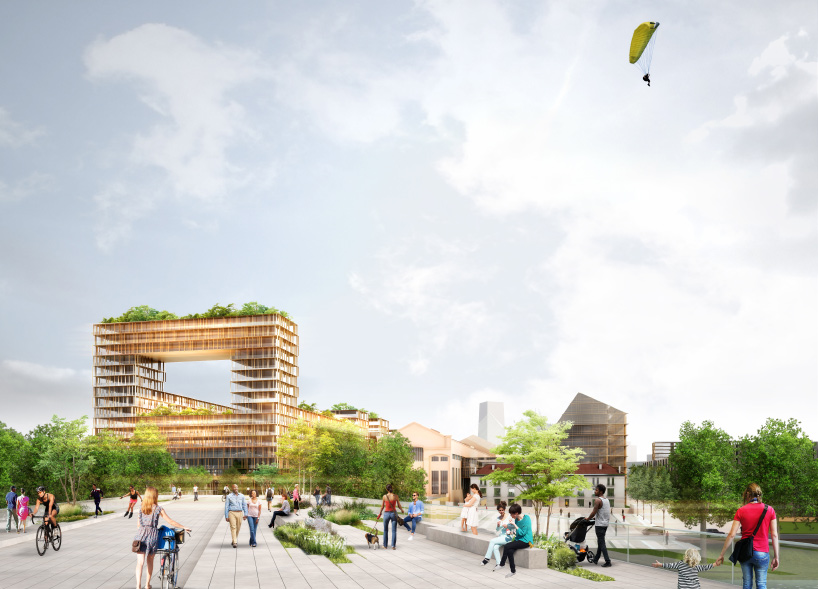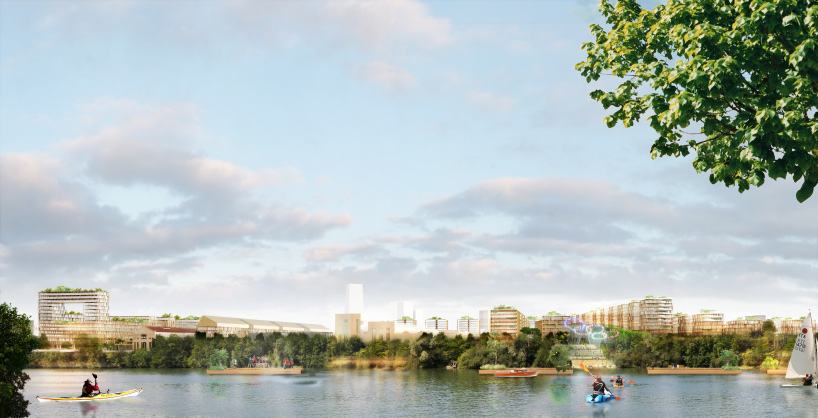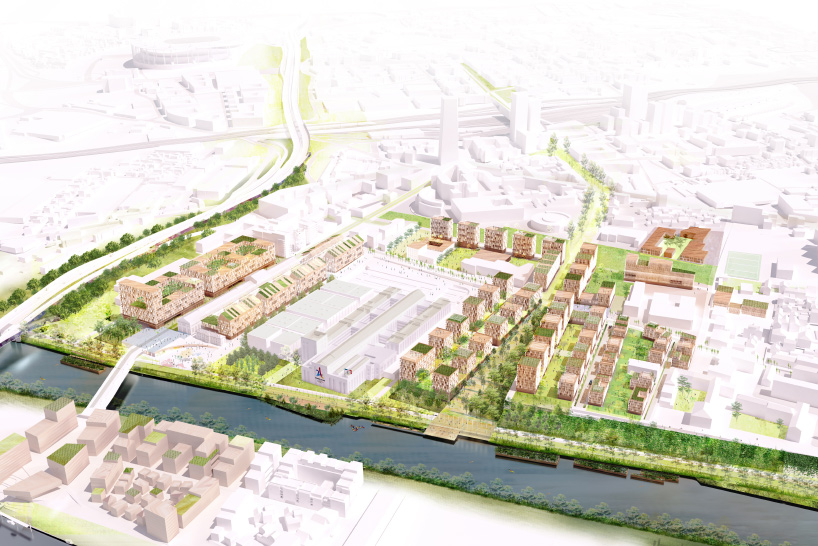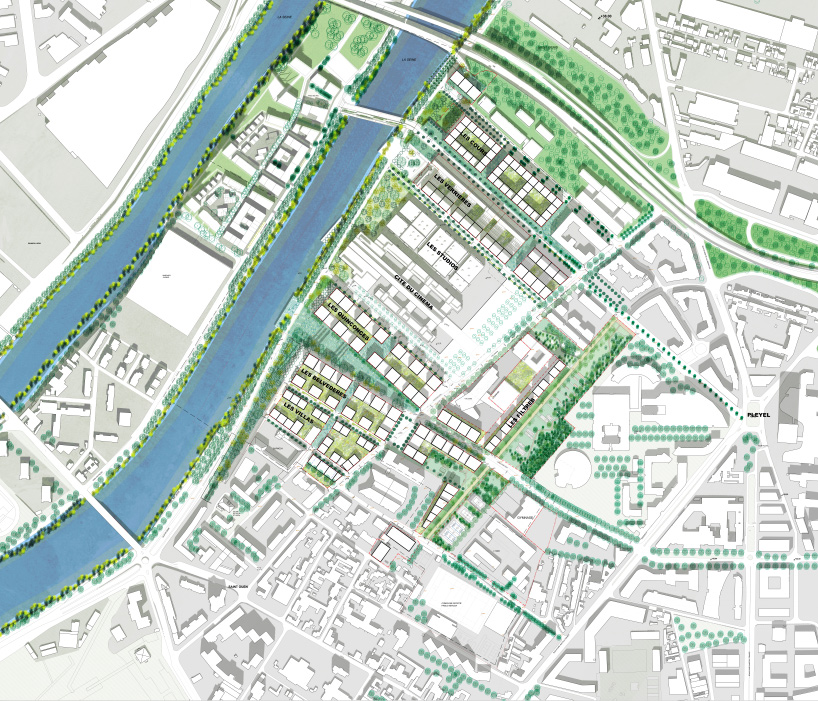 project info:
project: olympic and paralympic village masterplan for paris 2024
client: SOLiDEO (olympic equipment delivery company)
location: st denis (93100), st ouen (93400) and île-saint-denis (93450)
architect-urbanist: dominique perrault architecture
urban planners: une fabrique de la ville
landscaping: agence TER
engineering: inGEROP
mobility and flow: CiTEC
urban ecology and biodiversity: urban eco scop
accessibility: françoise folacci
urban lighting: jean-paul lamoureux
design start: september 2018
construction start: 1st quarter of 2020
construction end: end of 2023
beginning of the work to prepare for inheritance: 2024
completion: 2026
philip stevens I designboom
mar 23, 2019
The post dominique perrault plans athletes' village for paris 2024 olympic games appeared first on Architecture Admirers.