foster + partners has revealed the designs for china merchants bank's new global HQ in shenzhen, china. the 350-meter skyscraper is the first building approved in the city' new super headquarters district, aiming to unite the company's 13,000 strong workforce under one roof. the design is complemented by a 180-meter high luxury hotel and mixed use tower, and also green connections to the waterfront.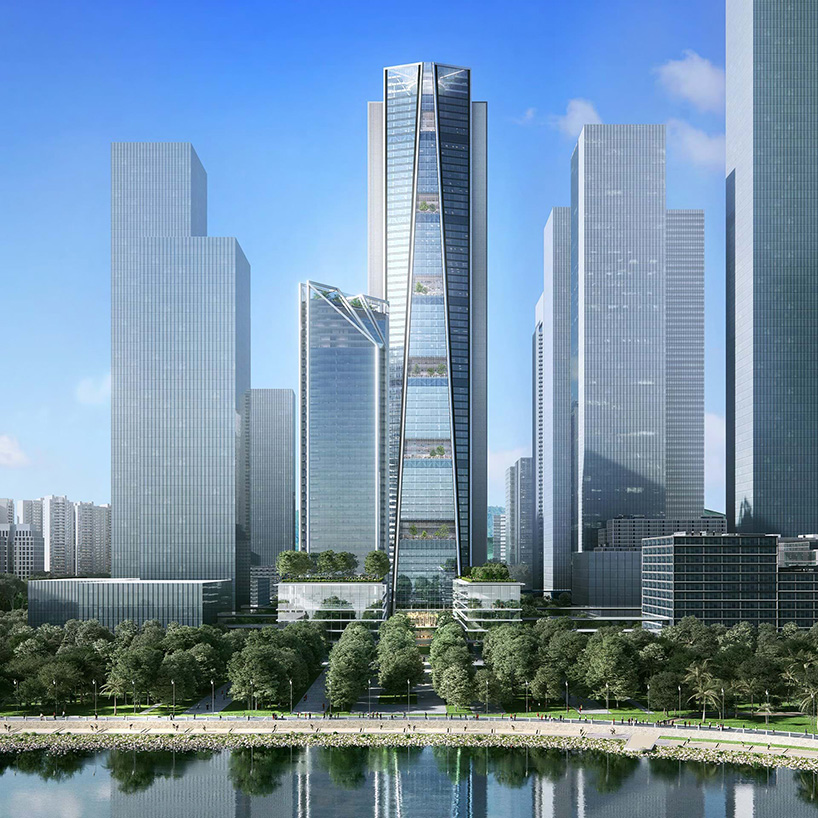 all images courtesy of foster + partners
grant brooker, head of studio, foster + partners said, 'we are delighted to have been chosen by china merchants bank to design and engineer their new headquarters in shenzhen bay. the tower's design represents a significant step in the evolution of the workplace, which we have evolved in close partnership with the client to create a highly flexible floorplate that can be adjusted to their fast-changing needs and provide an excellent working environment for their staff. the building will be a symbol of the bank's premier status in the industry, embodying its strong legacy while looking firmly towards the future.'
foster + partners' 350-meter tall, 310,000 square meter office space skyscraper encompasses large-span, column-free floorplates that are supported by offset cores on either side. this maximizes the flexibility in planning the office spaces whilst also enabling the building to be lifted off the ground level to create a seamless connection with the outside.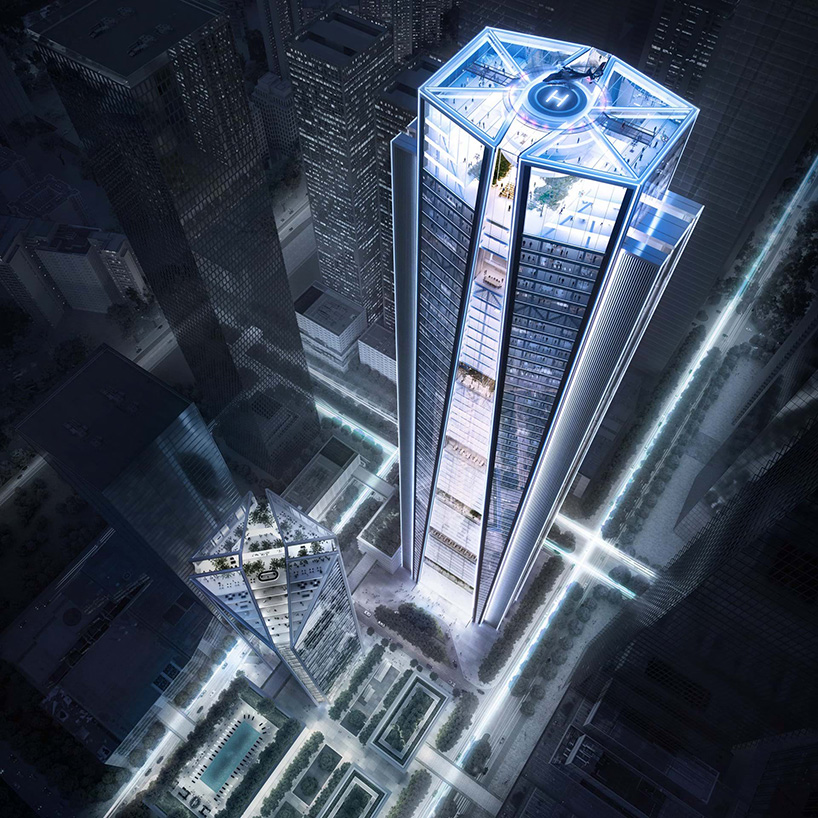 surrounding the development, a green plaza is lined with retail amenities like shops and restaurants towards the waterfront. the building's north side then provides a direct link to the metro instead. 'the tower forms part of a new complex that connects with the next phase of the shenzhen bay development, featuring a well-connected urban square linked with the metro, retail, cultural spaces and shenzhen bay's amazing waterfront,' concludes young wei-yang chiu, partner, foster + partners.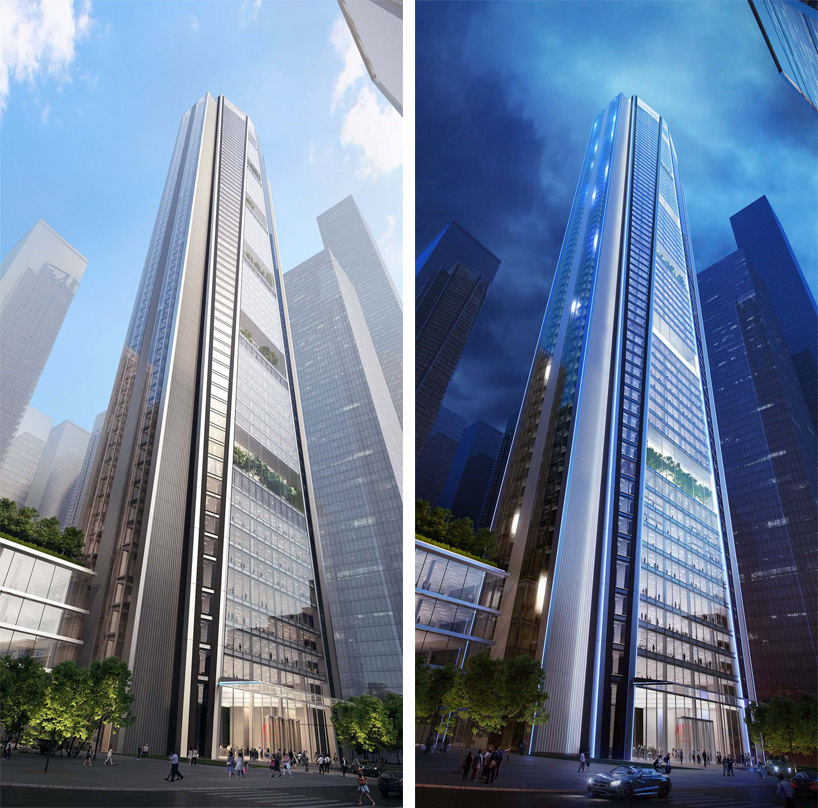 travelling up the skyscraper, which is lined with glazed façades designed to avoid downdrafts, the tower is topped with a quadruple height atrium. this podium level features a gallery area for art, alongside sport and fitness facilities as well. it is also open to the bank's customers and invited members of the public, aiming to provide stunning views of the city and its bay below.
project info:
design concept: foster + partners
client: china merchants bank
The post foster + partners designs skyscraper for china merchants bank in shenzhen appeared first on Architecture Admirers.