amsterdam-based architecture and design practice GG-loop has completed the 'freebooter' apartment complex, taking as its starting point netherlands' maritime past. situated in the center of amsterdam's zeeburgereiland, the building consists of two 120-meter-square apartments with an eye line to the ij river.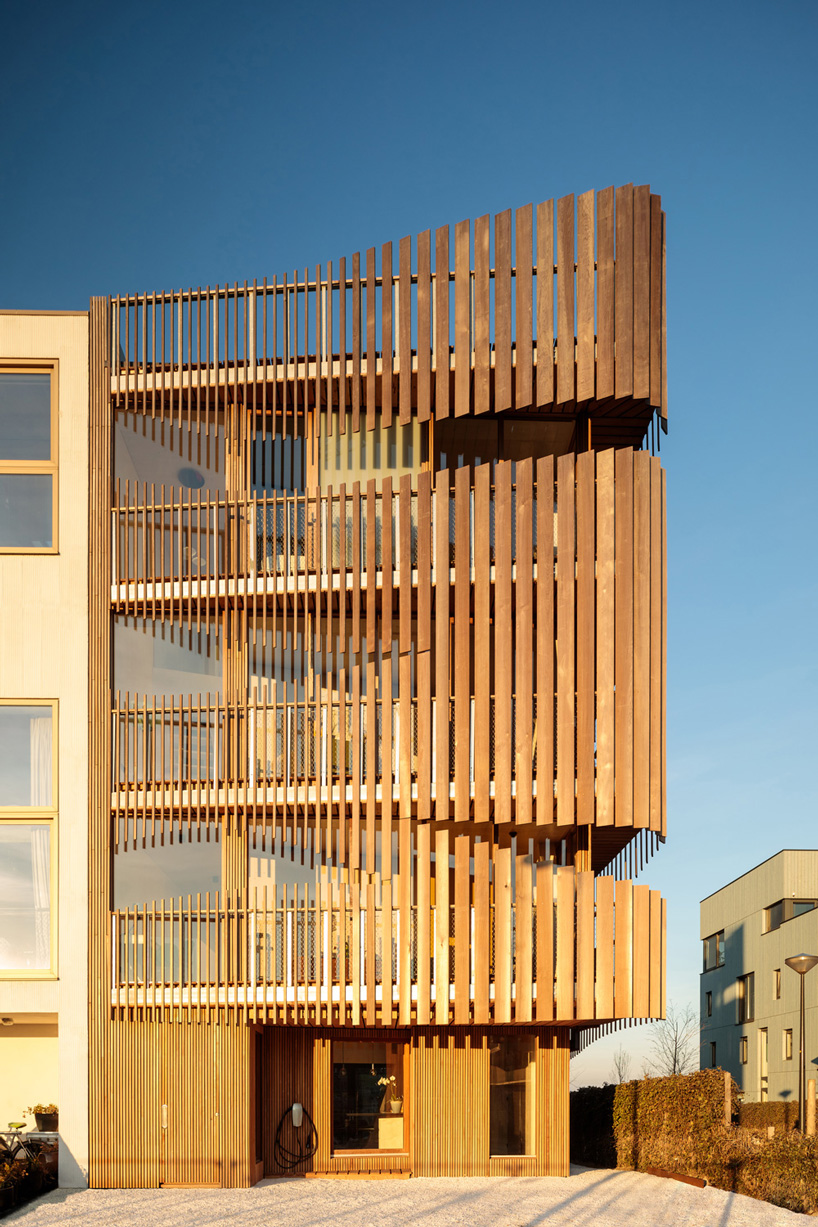 images courtesy of the architects
'like much of the netherlands, freebooter's location of zeeburgereiland was in fact underwater until 1910 and the body of water surrounding it was the main thoroughfare for ships docking into amsterdam', the studio explains. 'freebooter thus becomes a modern-day 'ship on land,' with many references to wind, water and sail'.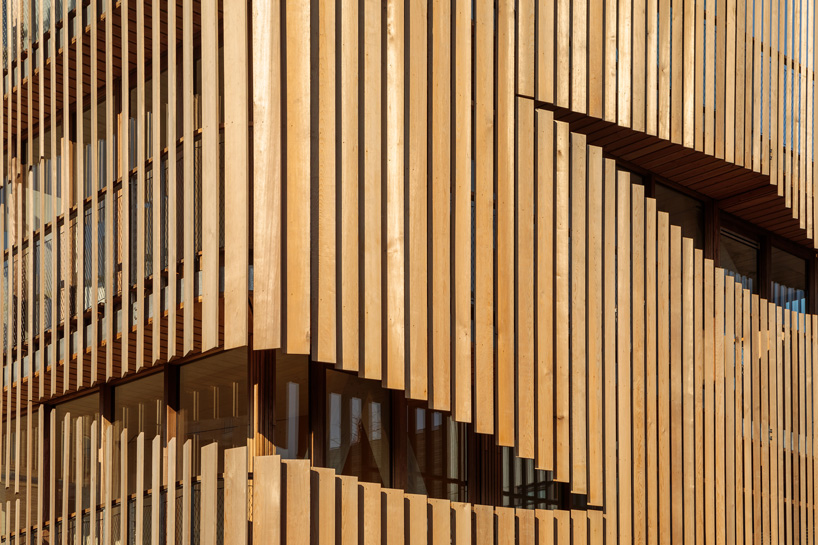 the development's construction takes several cues from dutch maritime history. the name pays reference to historical figures who assembled freelance sailing teams to take to the high seas in search of adventure and new lands; an organic and free-flowing floor plan references a ship's layout; and a palette of western red cedar, pine and steel reference the materials used in ship-building.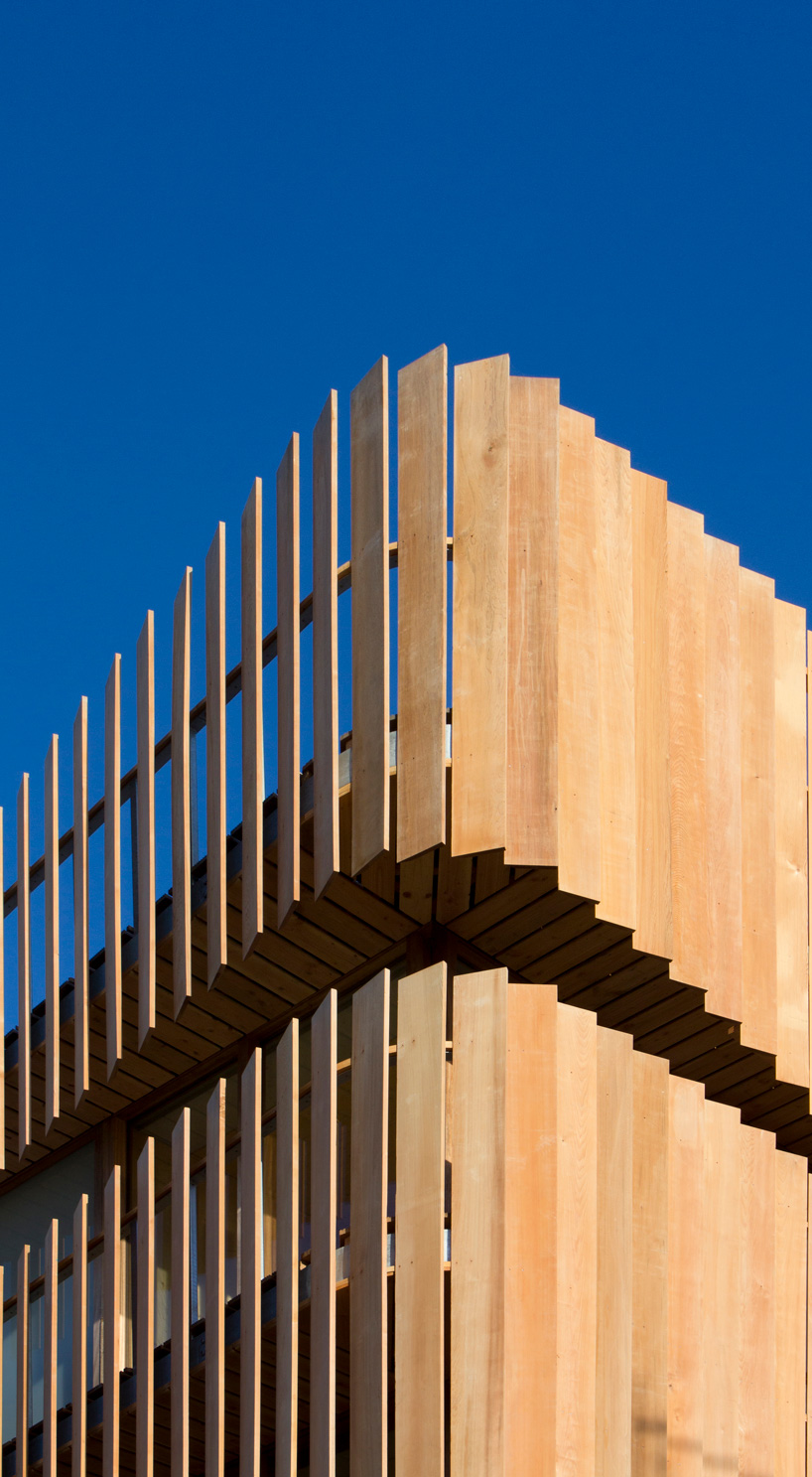 GG-loop founder giacomo garziano conducted a year-round study of light conditions to create the parametric shape and positioning of the building's louvers. the result is a slatted-wood facade which enables maximum distribution of light while simultaneously allowing for an appropriate level of privacy. the hybrid structure of cross laminated timber (CLT) and steel was prefabricated offsite, allowing for an exceptionally fast build-time of three weeks for the four floors.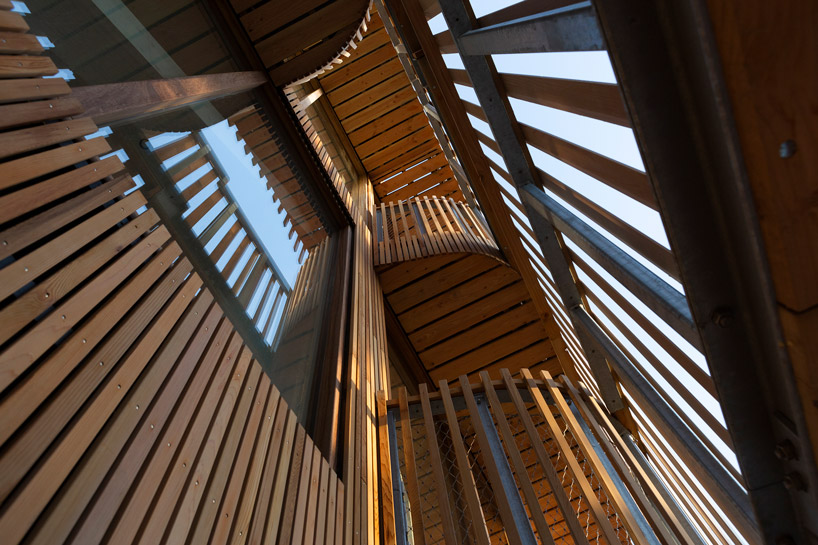 the freebooter development is an expression of GG-loop's embracing of biophilic design, a response to the human need for an experience of the natural world in the modern built environment. as a next step and in response to developer-interest, garziano is busy creating a modular, timber 'active house' version of the project that can be expanded over time. the active house label is a worldwide quality stamp for sustainable buildings with a net energy surplus.
'we are part of nature in a deep and fundamental way, but in our modern lives we've lost that connection', garziano continues. 'our studio envisions home and city design that respects both inhabitants and the environment, reconnecting both in the process'.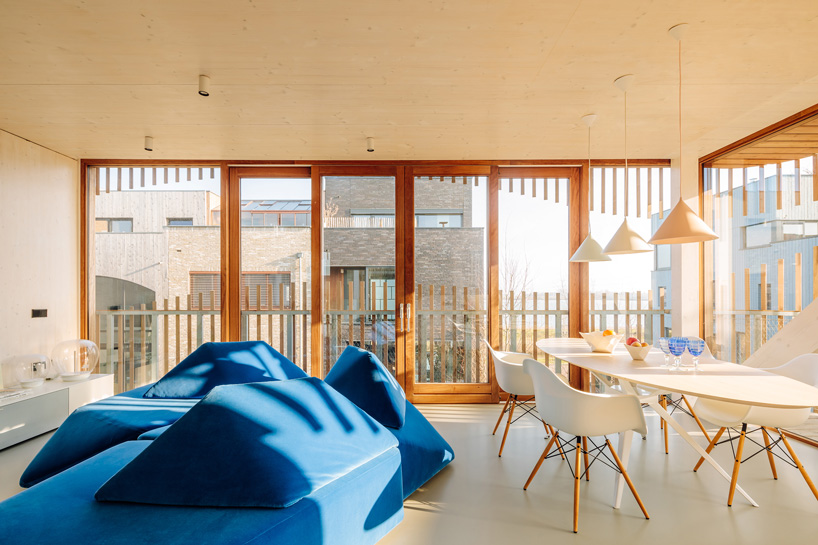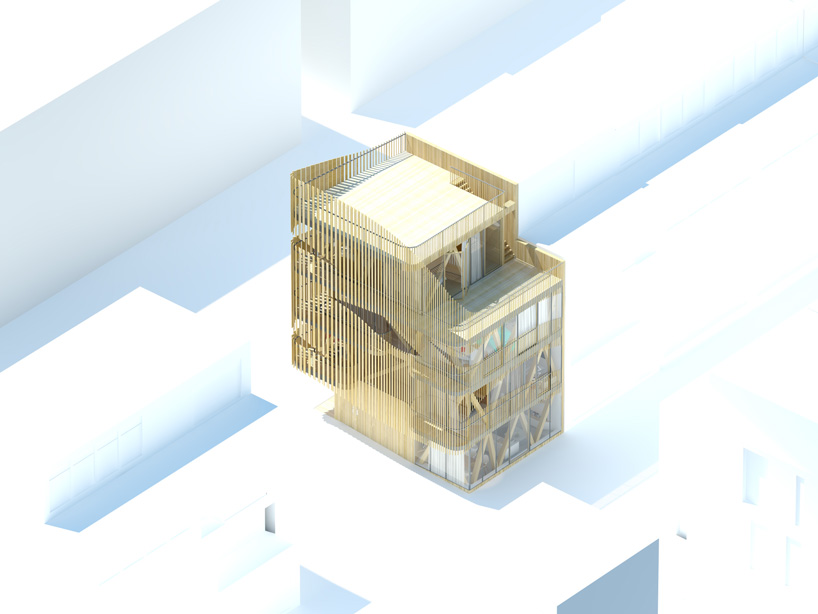 project info
architect: GG-loop
project name: freebooter
type: apartment complex
location: amsterdam
kieron marchese I designboom
apr 04, 2019
The post GG-loop clads maritime-inspired apartments in waves of wooden slats appeared first on Architecture Admirers.