gravity by multidisciplinary design studio lagranja is a 33-story office hub for tech start-ups located in an industrial area of hong kong. the project's parking area, lobby, lifts, and washrooms have been instilled with an upbeat playfulness, combined with polished concrete floors, metal finishes, and illustrated surfaces, that give an overall impression of being inside a giant spaceship 'on a journey to planet fun'.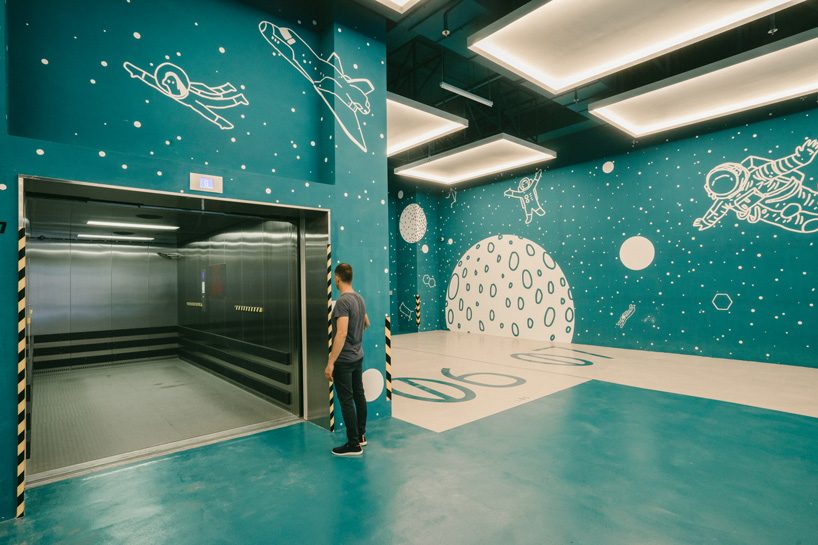 all images courtesy of lagranja design
the initial brief given to lagranja by the developer hip shing hing (HSH), was to create the façade of the building, along with the cubicle offices (or 'units'), common areas and all interior treatments. though the façade remained in project stage due to local construction laws, the building has been designed as a stacked tower of modules baring futuristic LED signage (with graphics by mario eskenazi), steering the form, IDs and industrial functionality of the units, which have been left bare so that each tenant can adapt them to their needs.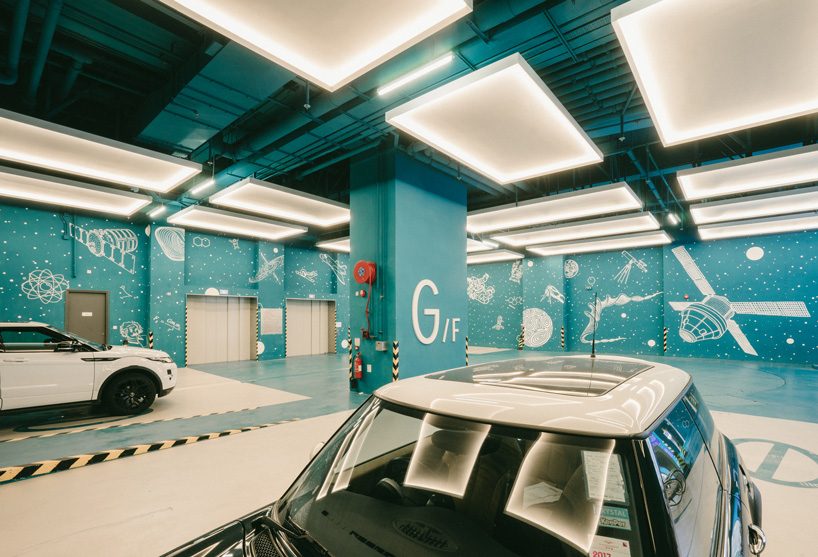 the studio invited barcelona-based artist javier royo to design the interior graphics, which include bicycles, whales, rockets and even tooth brushes, composing a fantasy world that sits between the handmade and digital, the high and low tech. the tones of the painted surfaces change from one floor to the next, ranging from turquoise to ice-green to add a spatial illusion to the confined, narrow layouts. shiny steel surfaces, mirror-like textured ceilings (which conceal electrical and plumbing installations) add further depth and the sensation of being suspended in time and space.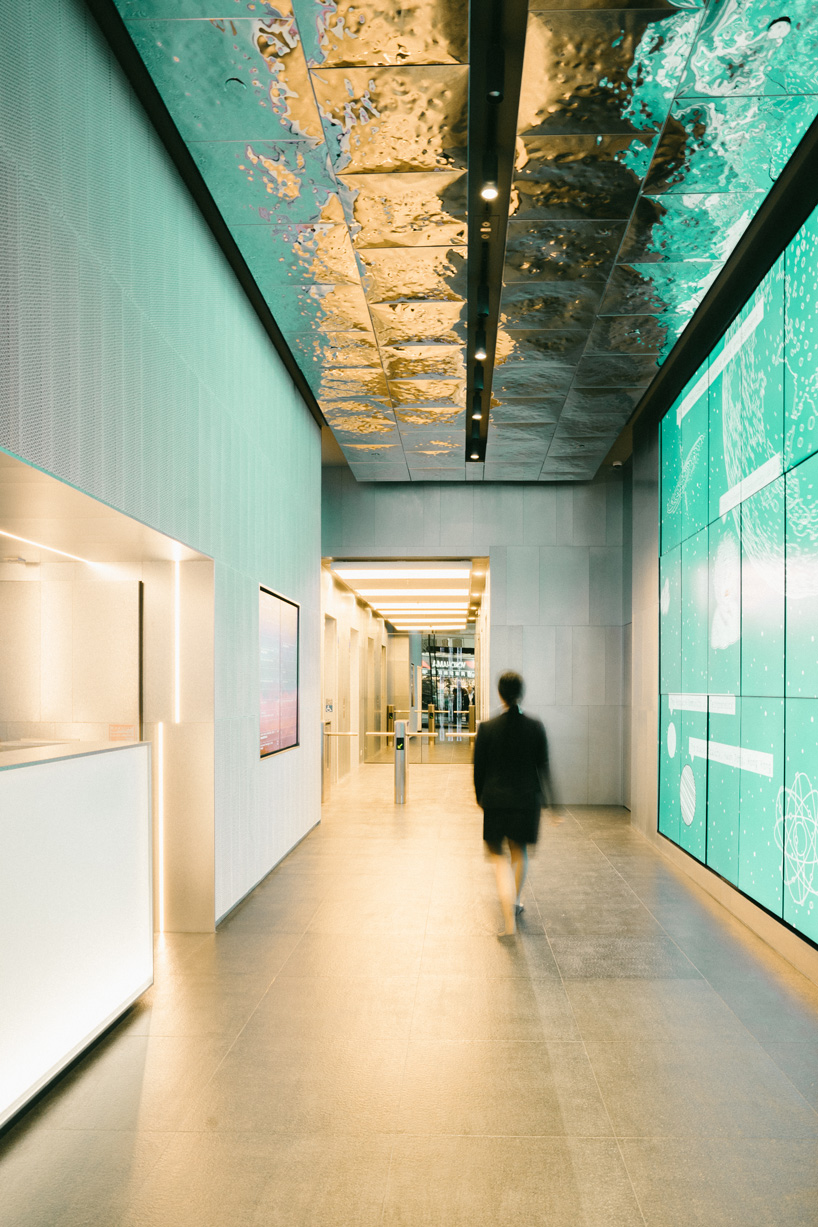 gerard sanmarti and gabriele schiavon, co-founders of lagranja, say that this project was driven by the city's social, cultural and architectural character. 'we are always aiming to contextualize our projects,' mentions sanmarti. 'in the case of gravity, we think that it could have only been designed for hong kong; a daring, incredibly dense city, but one that can often lack a human touch.'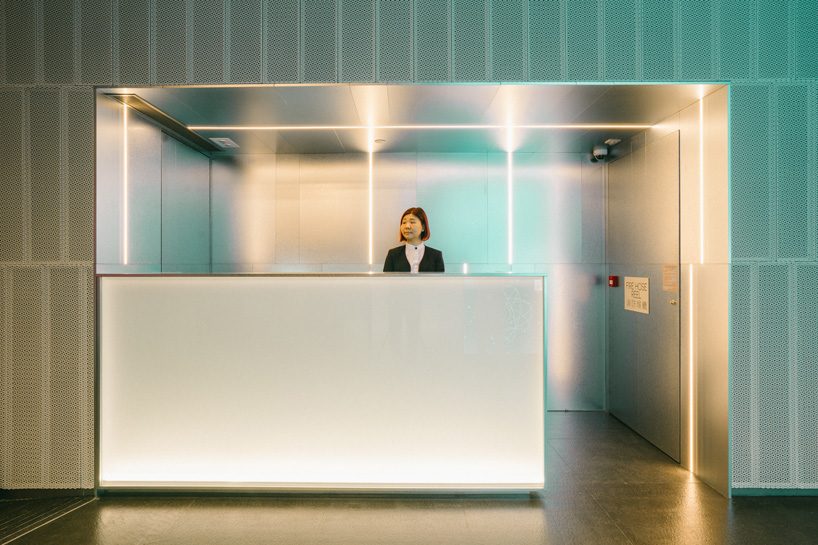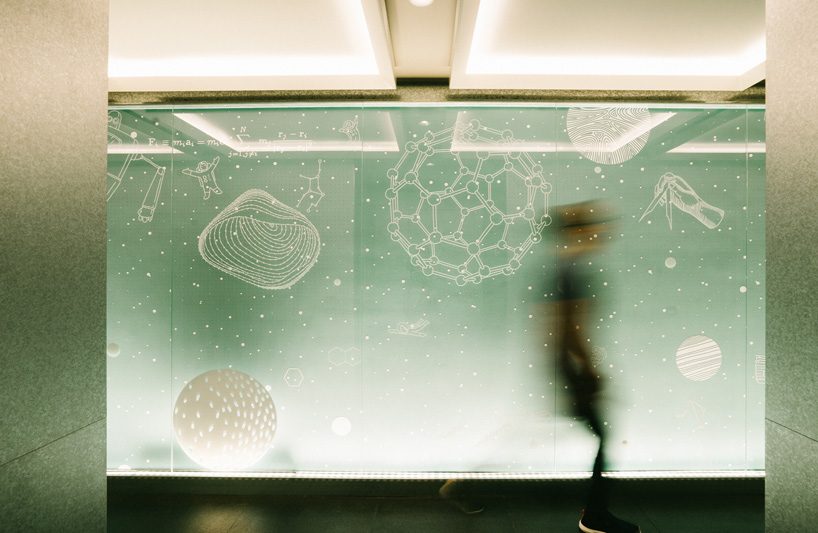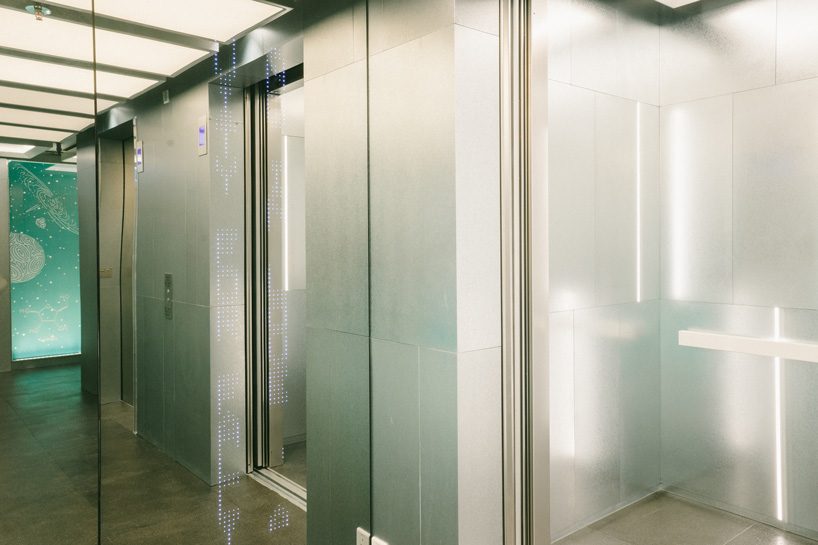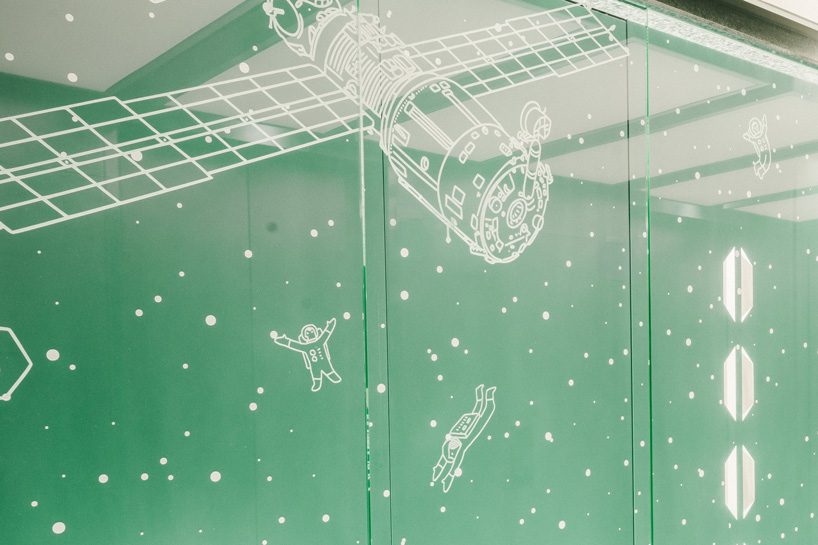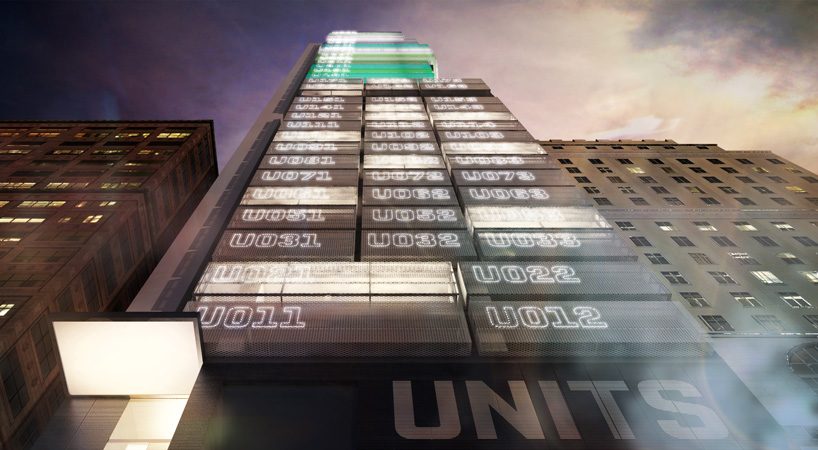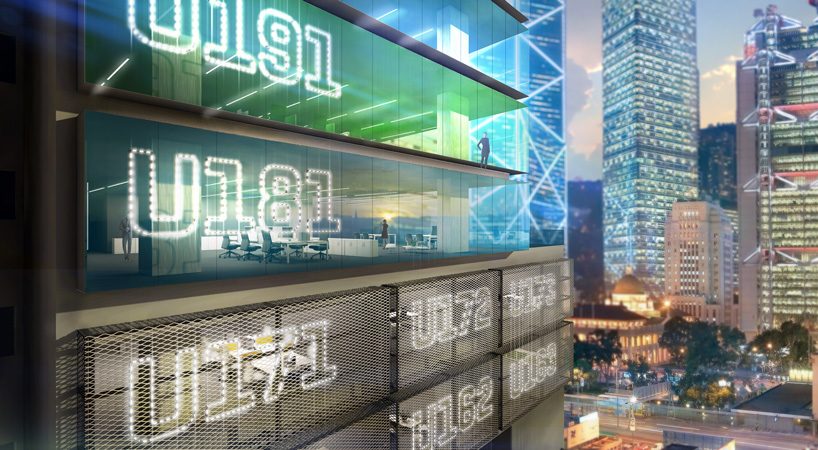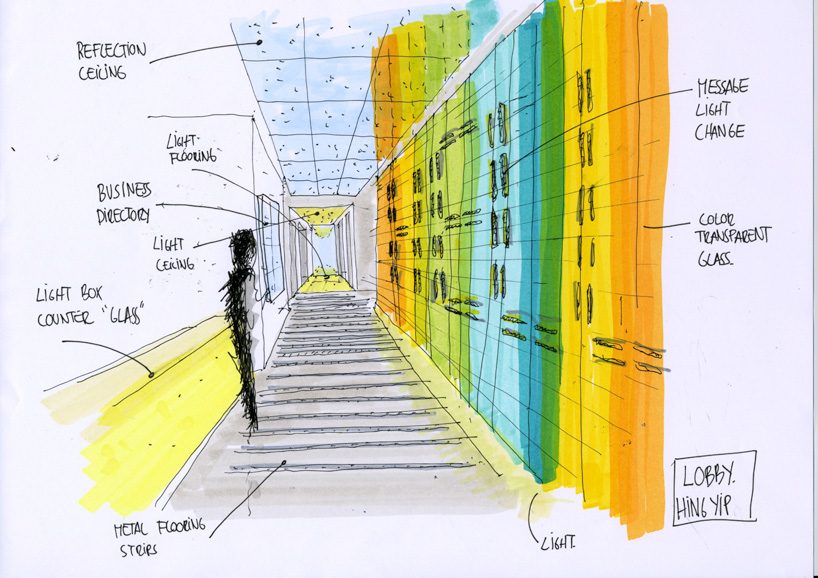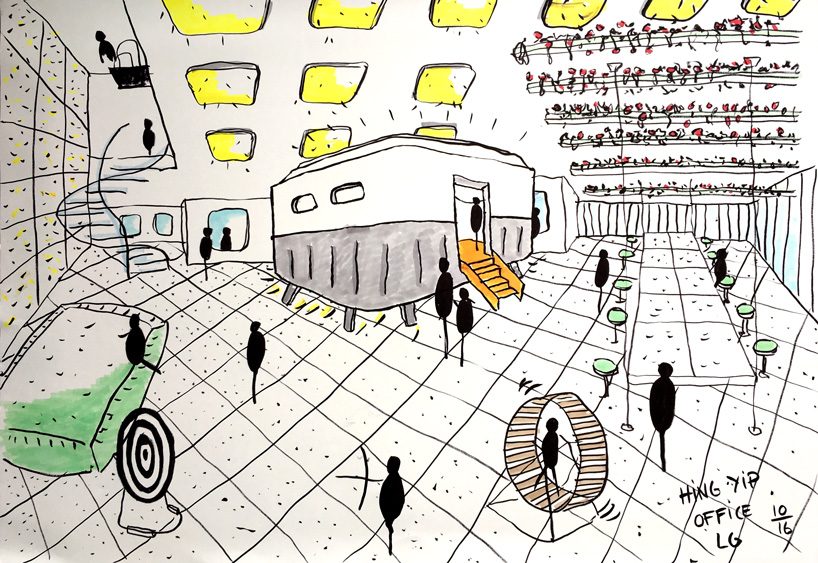 project info:
name: gravity
architect: lagranja design
client: hip shing hong group
location: 27-29 hing yip street, kwun tong, hong kong
usable surface: 10.296 m2
graphics: javier royo, mario eskenazi, lagranja design
sofia lekka angelopoulou I designboom
dec 16, 2018
The post lagranja instills upbeat playfulness to 'gravity' high tech hub in hong kong appeared first on Architecture Admirers.