marc thorpe design presents a minimalist desert retreat, developed for a retired new york city couple, entitled 'the sharp house.' located north of santa fe, new mexico on five acres of land, the house is designed with the intention to be as economical as possible in its construction. the featured building material of the house is exposed cast in place concrete with full height glass apertures to the north and south to allow for solar gain and cross ventilation. the interior spaces, covering 2000 square feet, comprise two bedrooms, dining, kitchen, living areas, and bath. toward the west, an integrated ladder offers access to the roof for views of the dusk and evening sky.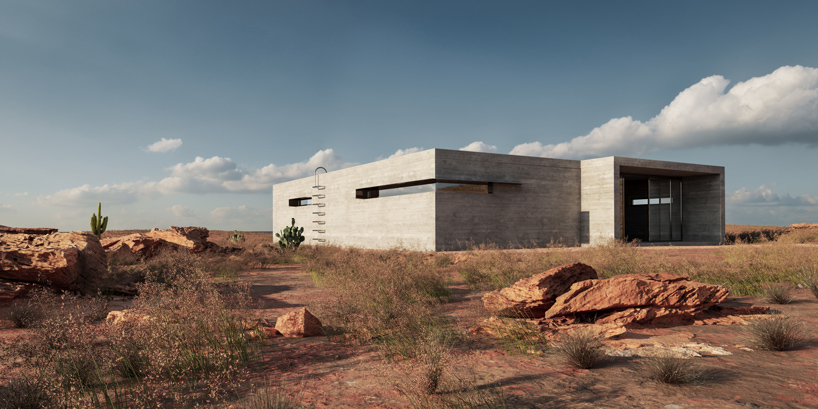 all images by truetopia
the design of marc thorpe's sharp house maintains material and geometric integrity within the architecture and makes use of these elements to reflect the program. the resulting volume expresses a neo-brutalist approach to space, a declaration against the tendency of mainstream architectural practice to prioritize exterior ornament, decorative façades, and arbitrary forms. in contradiction, the sharp house is meticulously designed as a study of space, light, and shadow — an investigation of the essence of architectural experience.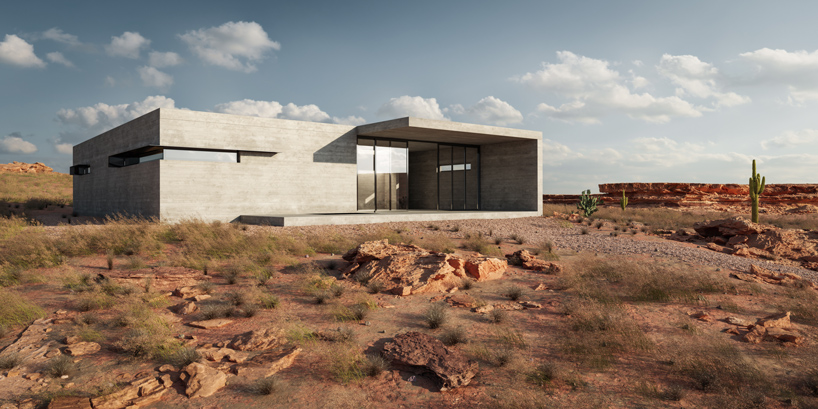 the house expresses the designer's sound approach to its ecological impact. the large expanses of thermal mass allow the building to regulate interior temperature while naturally ventilating itself throughout the day. the house is powered by monocrystalline solar panels rated at 220 watts, powering 100% of the energy required for the home. in addition, all excess power is fed back into the power grid. it's a back to basics approach with less becoming more and a statement for a sustainable and humble future.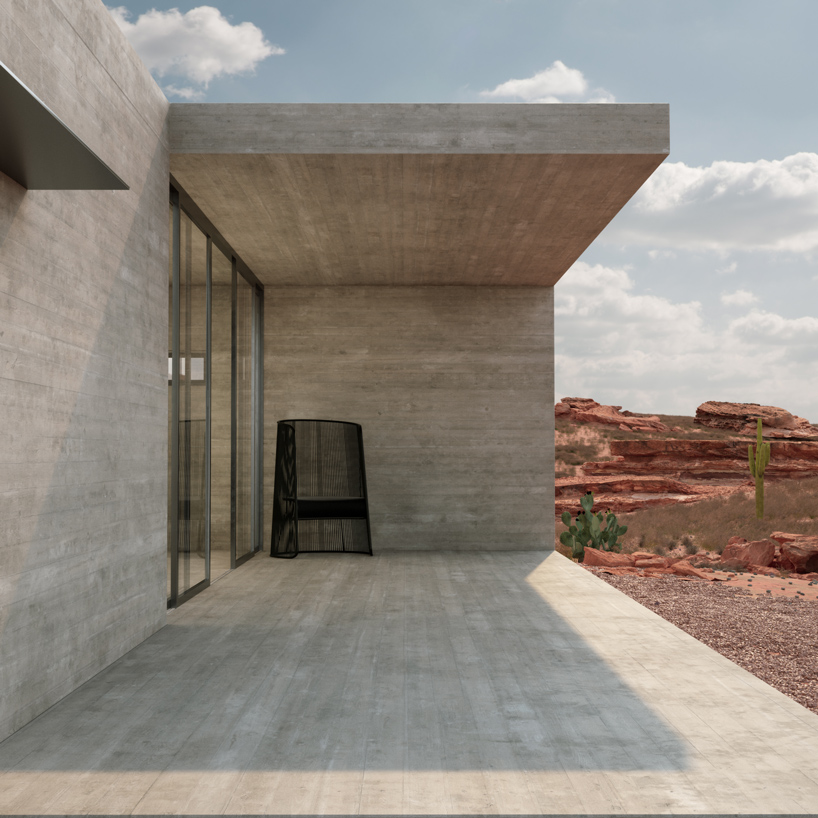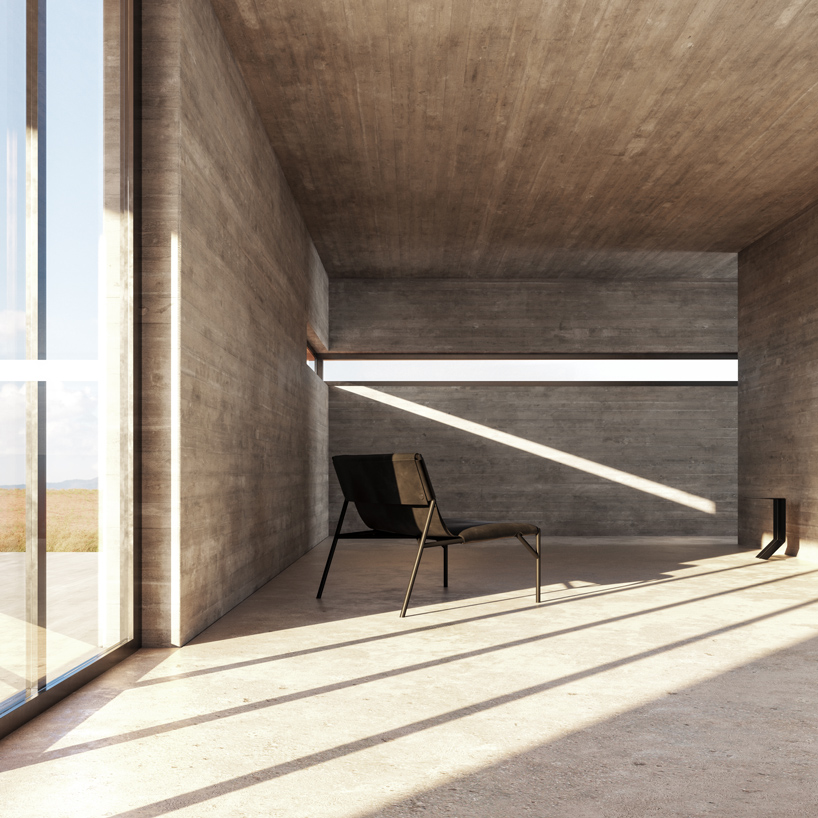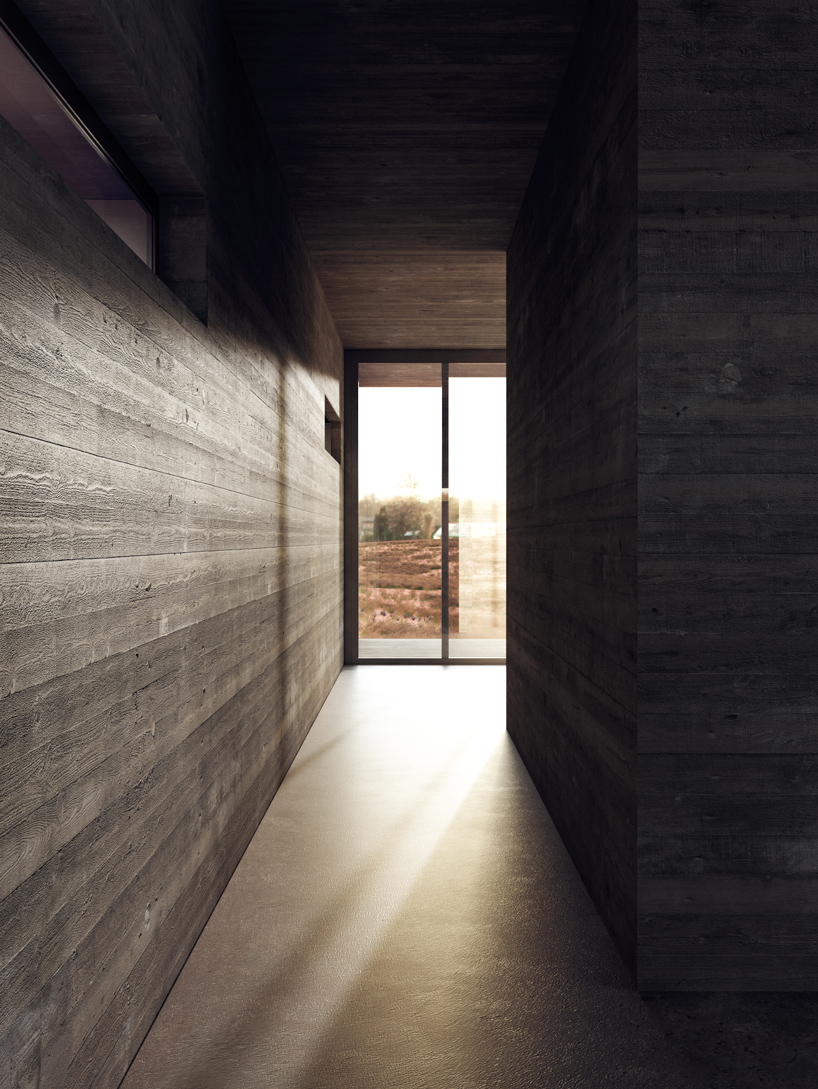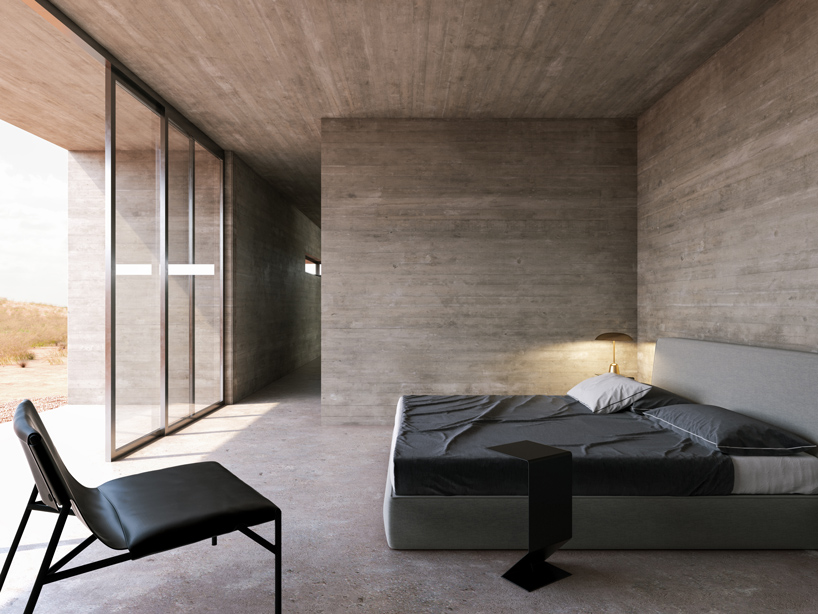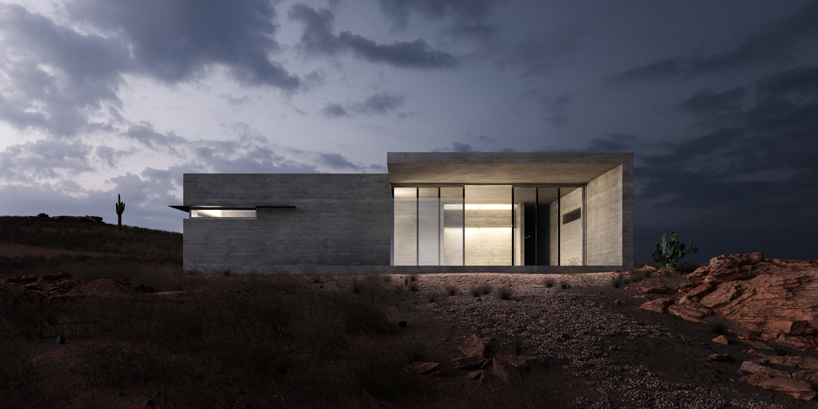 project info:
project title: sharp house
architecture: MTD | marc thorpe design
construction and fabrication: ABConstruction
furniture: moroso + casamania, design by marc thorpe
image credit: truetopia
The post marc thorpe designs minimalist 'sharp house' among new mexico desert appeared first on Architecture Admirers.