MM++ architects has completed the design of the 'pattern house' in vietnam's ho chi minh city. positioned on a narrow 5m x 15m plot, the construction is an example of the south-east asian housing type called 'shop-house' or 'tube house', which are known for suffering from lack of natural ventilation and sunlight. the project strives to counter these issues with clever design strategies, such as a large yellow light well.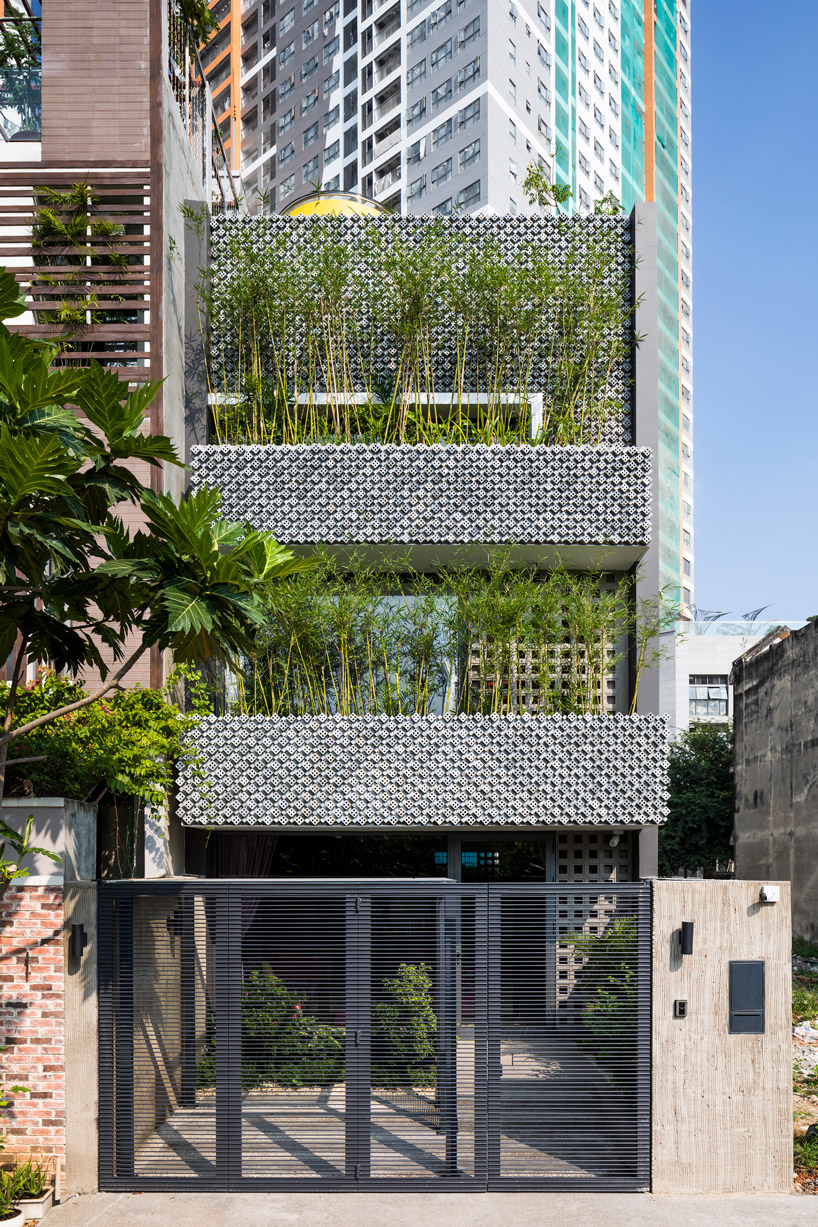 all images © hiroyuki oki
inspired by vietnamese modernism heritage, the design team has experimented with bricks patterns and cement blocks to compose a vibrant, yet rational, façade. the built-in planters with bamboo trees work to filter the direct sunlight and provide enough privacy, while large openings form a connection between interior and outdoor spaces. the breeze blocks are used for both façades and internal walls to allow permanent efficient cross ventilation of the open spaces.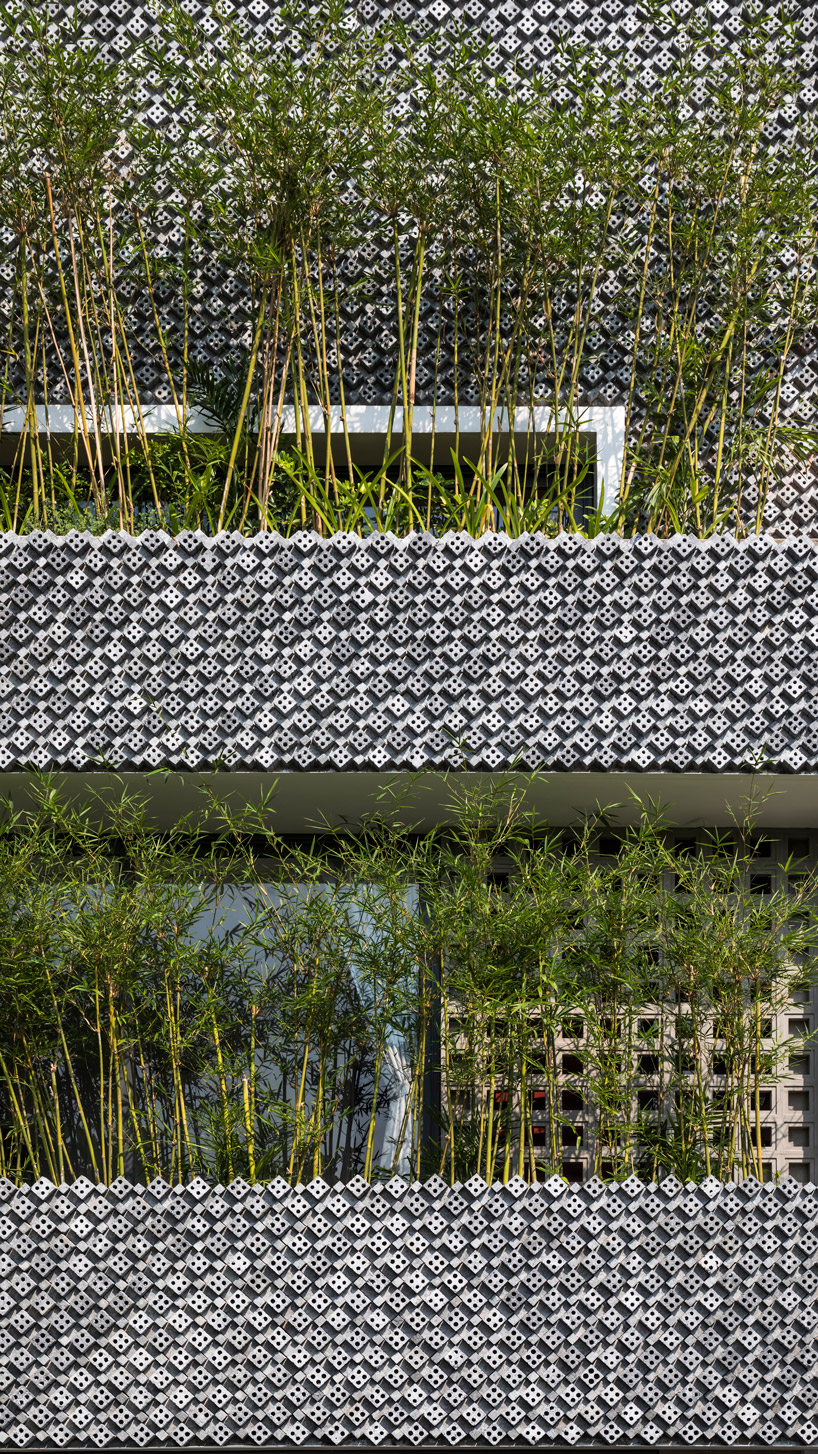 the program includes four bedrooms, with one on the ground floor, making the floor plan compact. the staircase occupies a central position in the floor plan to distribute the front and the back of the house proportionally. its particular design, with the timber drawers, steel anchored steps and concrete solid color parts, makes it a strong focus point in the interior design scheme. above, two large skylights ensure plenty of natural lighting inside the house.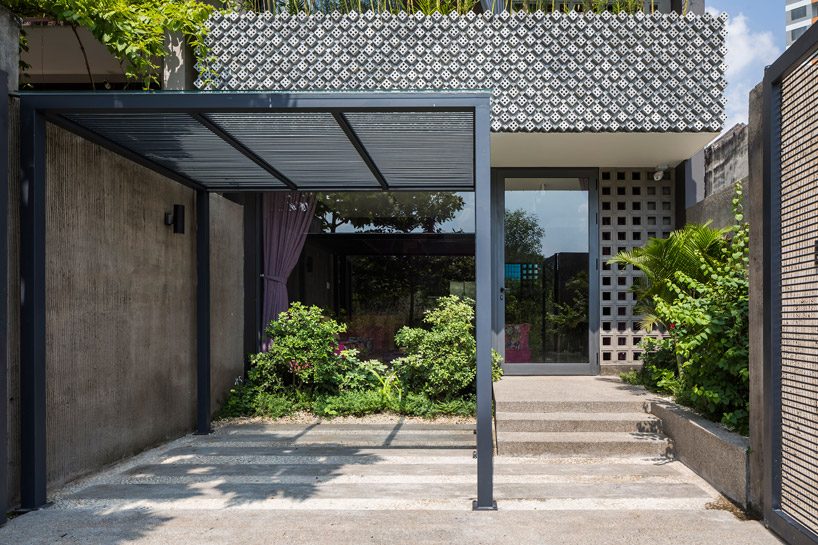 the ground floor combines kitchen, dining and lounge together in one open space. the kitchen has been developed into an L shape and split to optimize the plan and increase the feeling of openness. the open bathroom and the circular skylight on the second floor complete the user experience. its vivid yellow surface catches the light all day round to bring a feeling of relaxation and energy. the roof is accessible and planted with vegetation in order to create a thermal buffer layer and cool down the construction.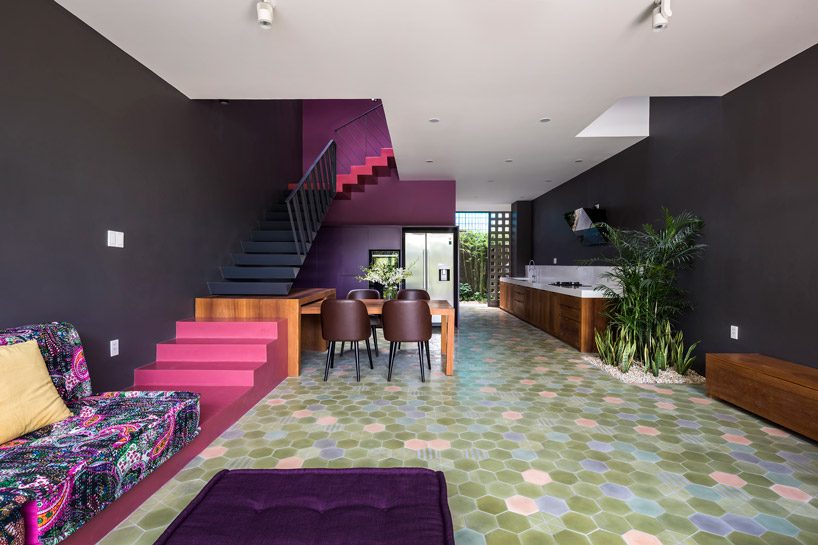 in addition to natural light, ventilation, lush vegetation and optimized spaces, the vivid colors applied on many design elements and finishes create a joyful and playful living space. the design team have experimented with an unusual color palette to create unique, yet harmonious, interiors.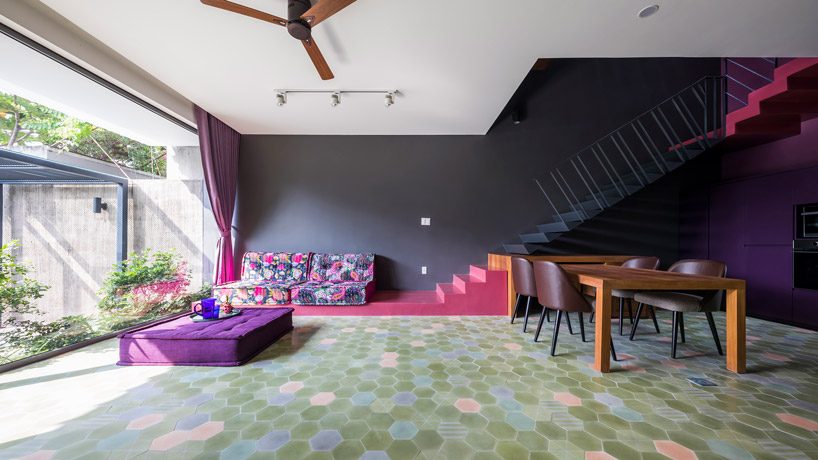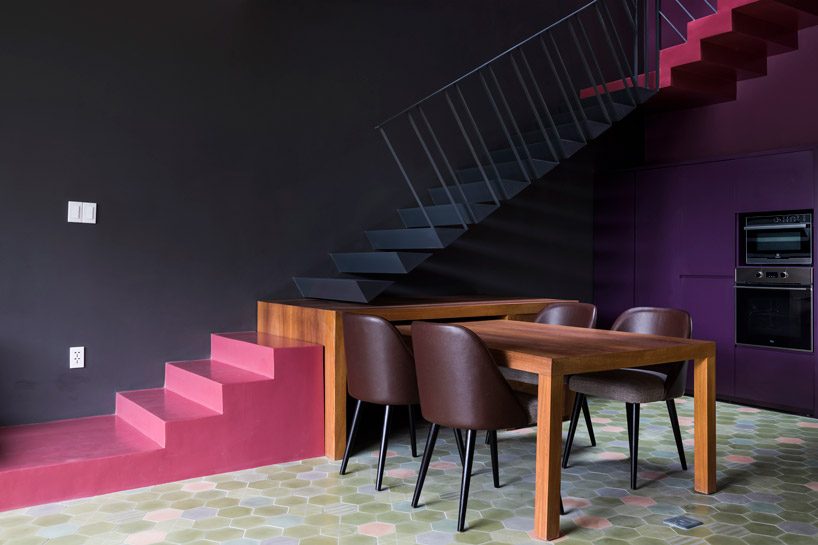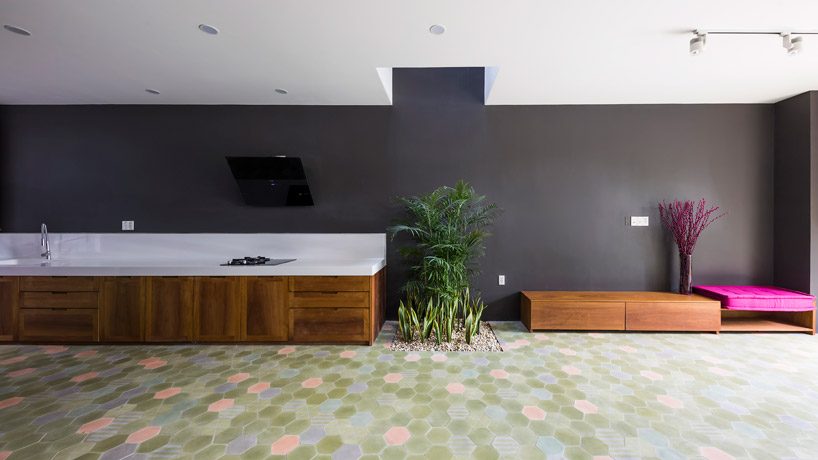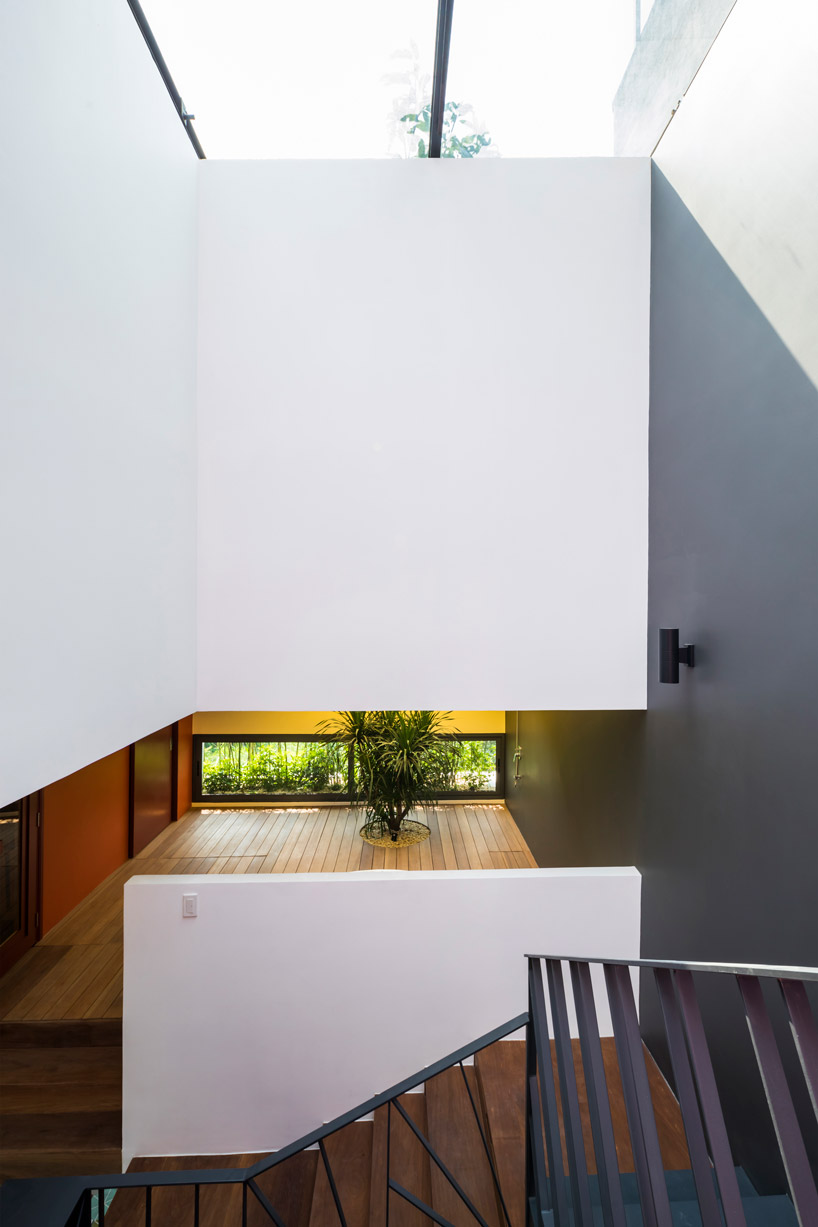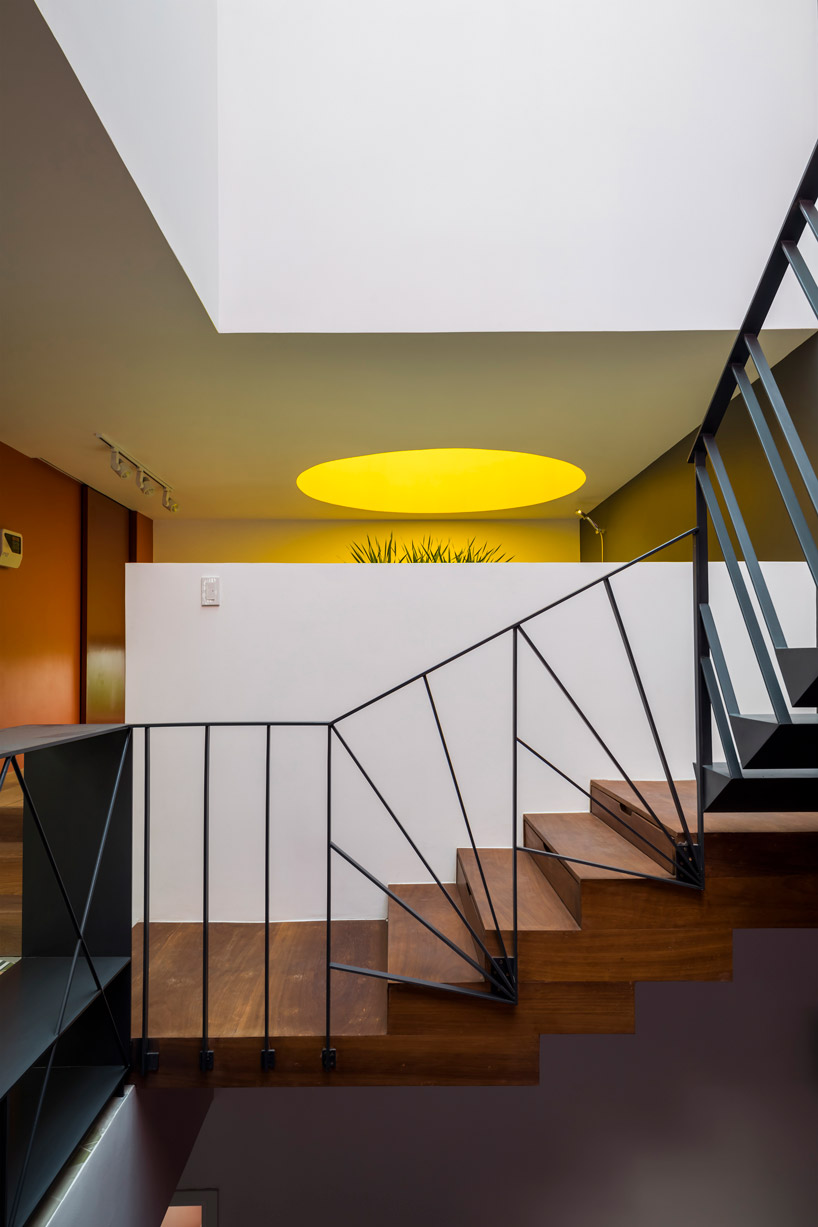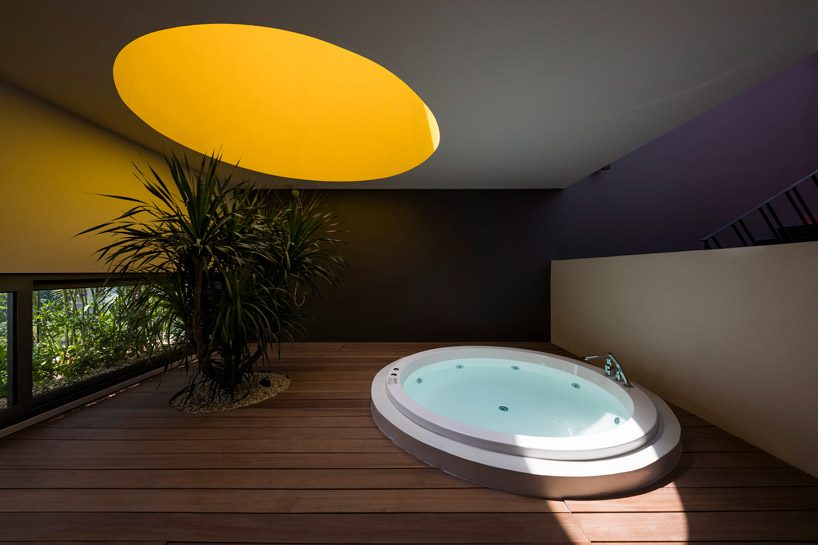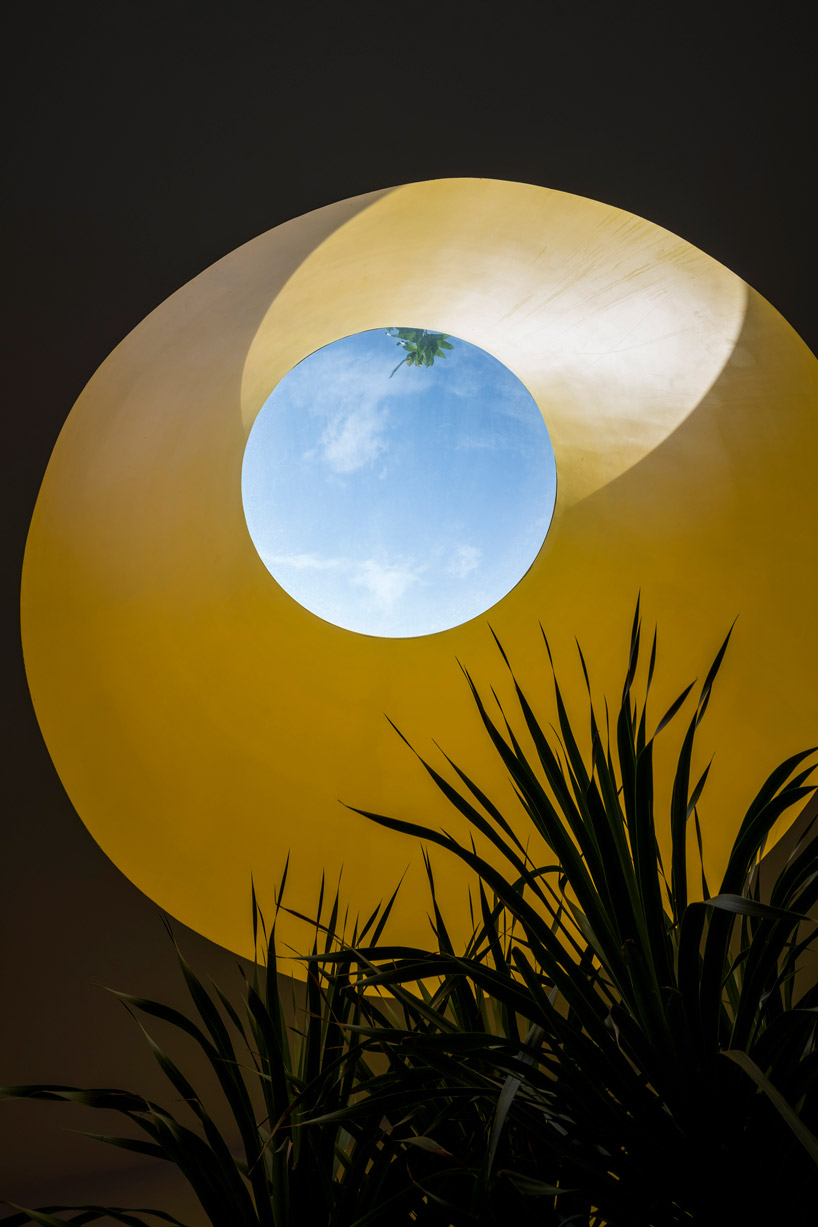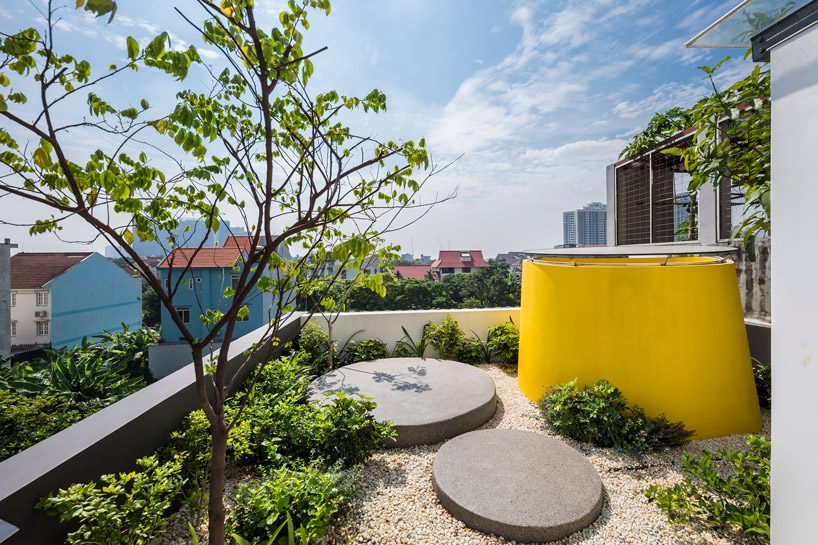 project info:
project name: pattern house
project location: ho chi minh city, vietnam
architecture: mm++ architects / mimya co.
project architects: mỹ an phạm thị, long phan nguyễn thanh, michael charruault
completion year: 2019
photography: hiroyuki oki
The post MM++ architects creates a bright interior for the 'pattern house' in vietnam appeared first on Architecture Admirers.