chilean architecture studio pezo von ellrichshausen has created a pavilion within milan's baroque palazzo litta, described as a 'direct echo of its historical surroundings'. conceived for the 2019 edition of milan design week, the structure directly relates to the dimensions and proportions of its historic setting, which was completed in 1761. the enclosure, which remains open to the sky, repeats the square ratio of the courtyard with four entrance point providing access to a central room.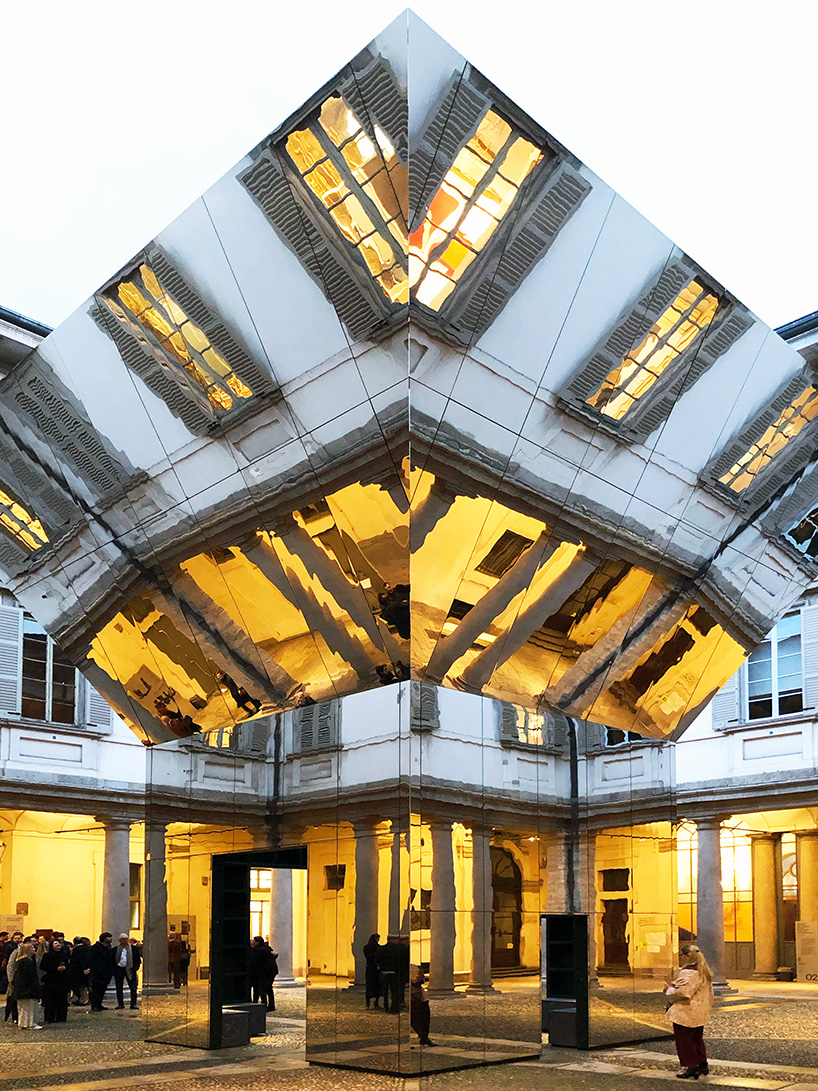 image © designboom
the top part of the 'echo' pavilion is an inverted pyramid that extends symmetrically in every direction, obscuring views of palazzo litta. referencing its reflective appearance, pezo von ellrichshausen says that the project faintly resembles the solitary nymph who could only repeat the last words spoken by someone else. the 'deceiving object' is described as both receded and expanded, visible and invisible, solid and ethereal.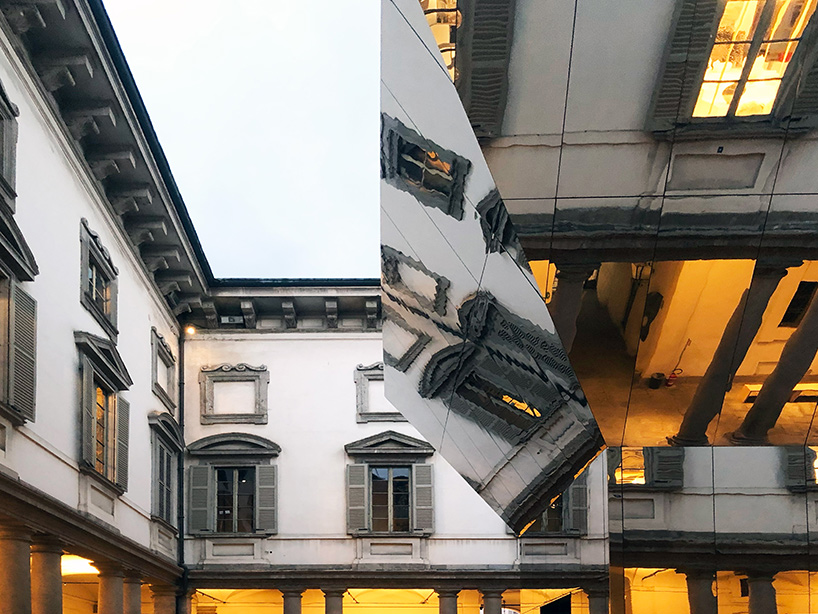 image © designboom
the façades not only reflect the historic palazzo, but also the stone pavement, the colonnades, and the corridor beyond. 'in its radical simplicity, the pavilion will turn into an immaterial presence that, almost as in a fleeting mirage, will capture the discreet beauty of the three hundred and seventy-year-old palazzo on its flat surfaces,' say the architects.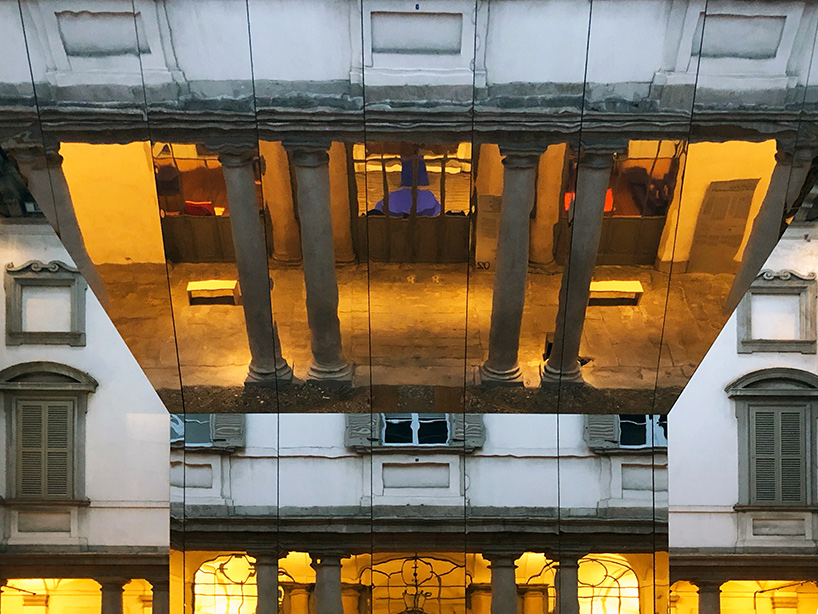 image © designboom
'if at ground level visitors will encounter an unprecedented version of the monument, by looking up they will see themselves reflected on an impressive tilted ceiling,' continues pezo von ellrichshausen. the project forms part of 'the litta variations', a show at palazzo litta by mosca partners that brings together more than 22 exhibitors from around the world. see designboom's continuing coverage of milan design week here.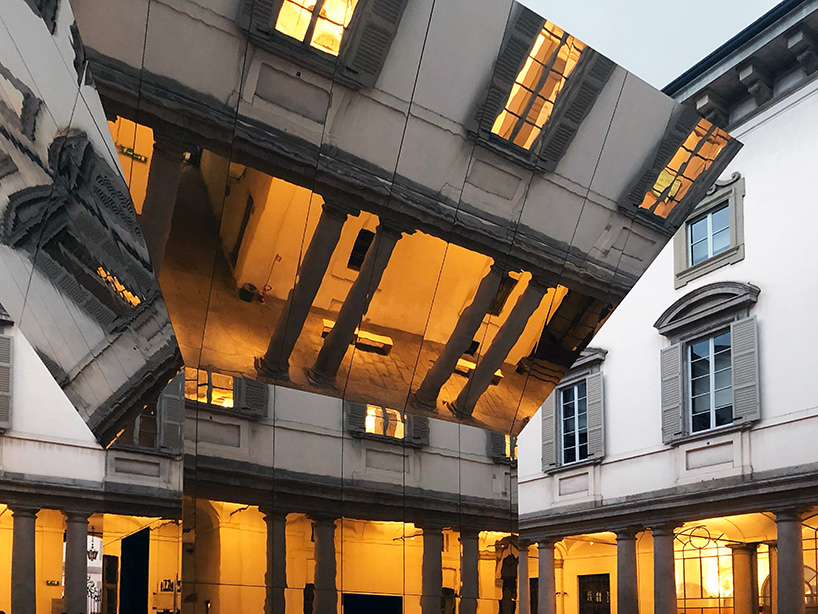 image © designboom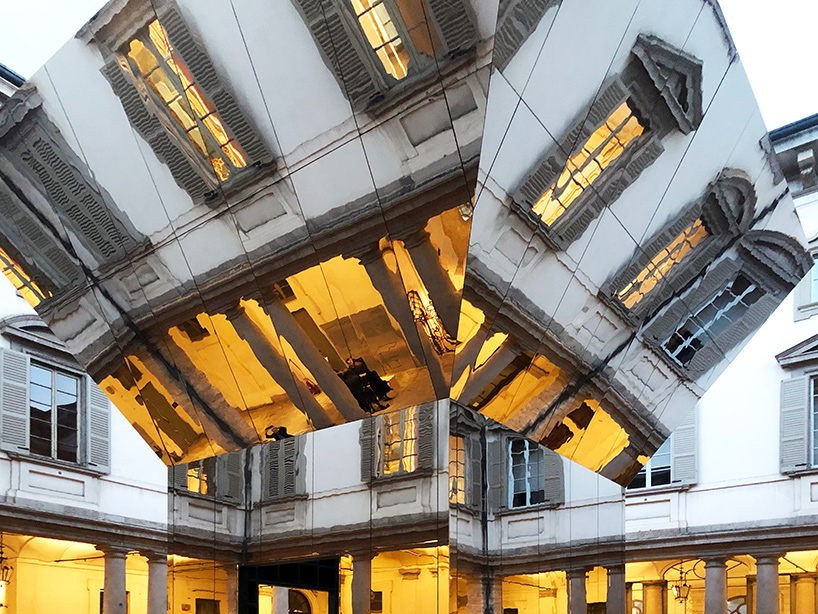 image © designboom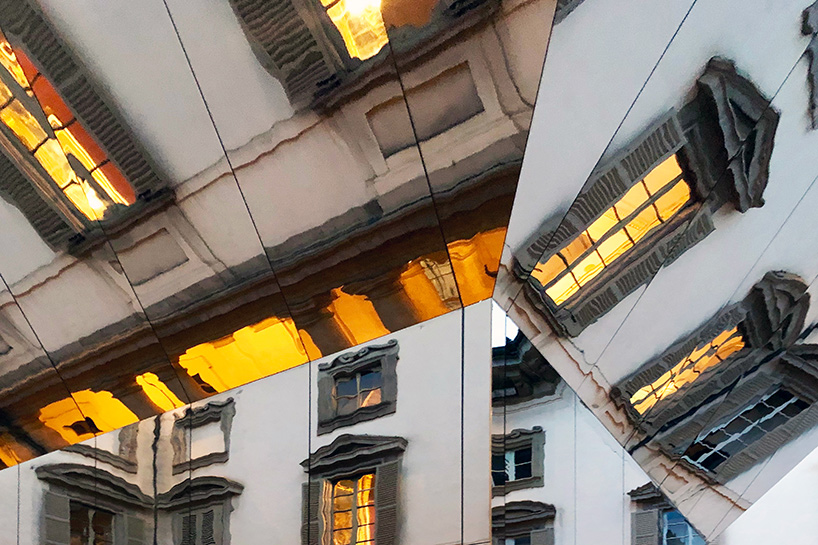 image © designboom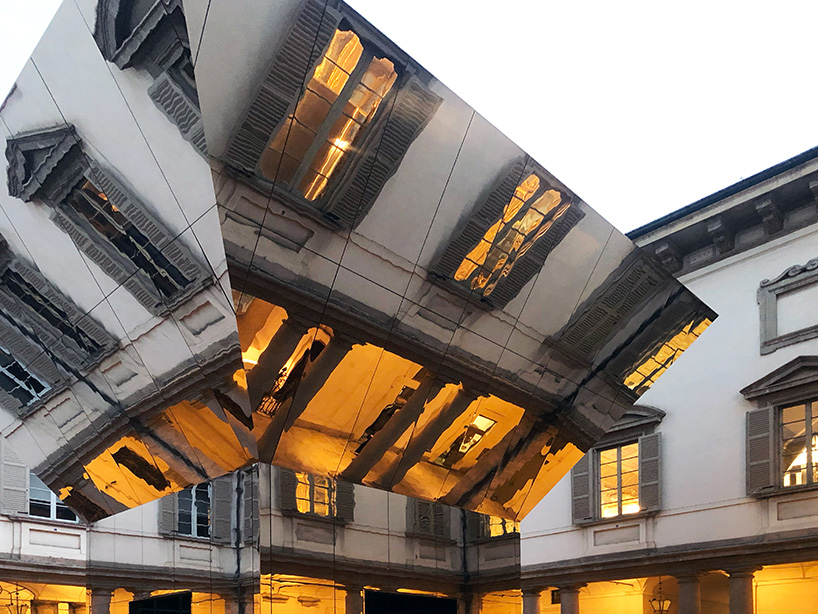 image © designboom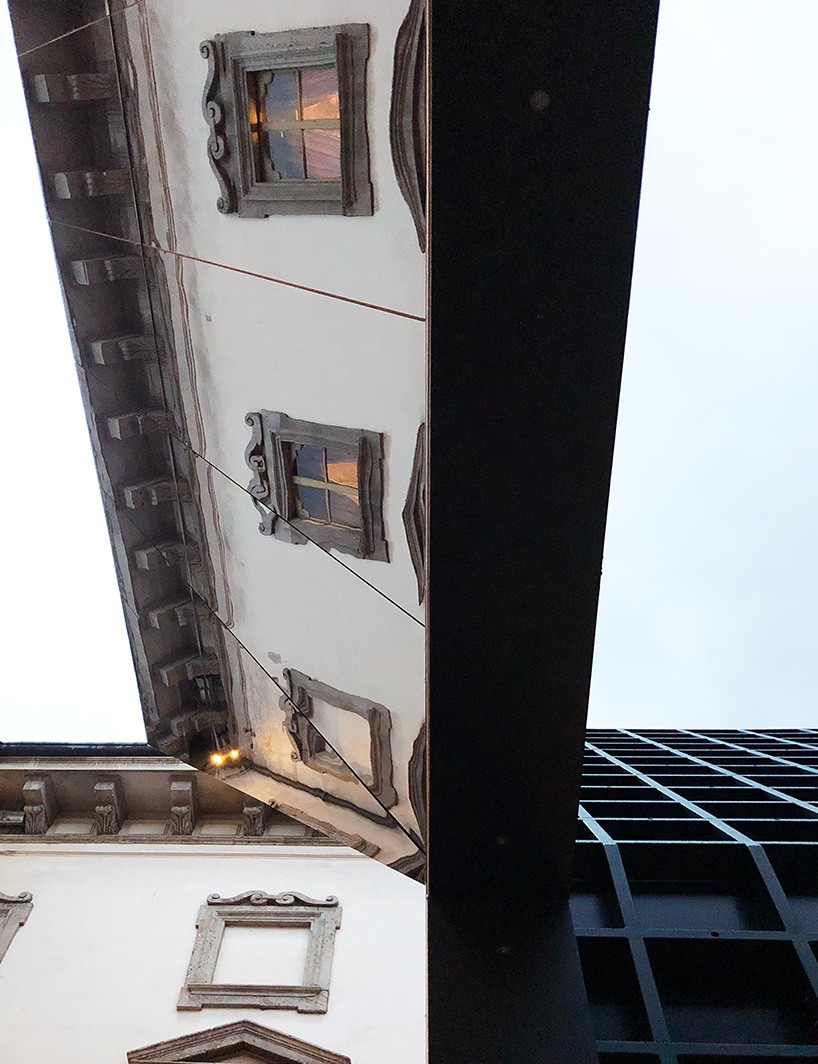 image © designboom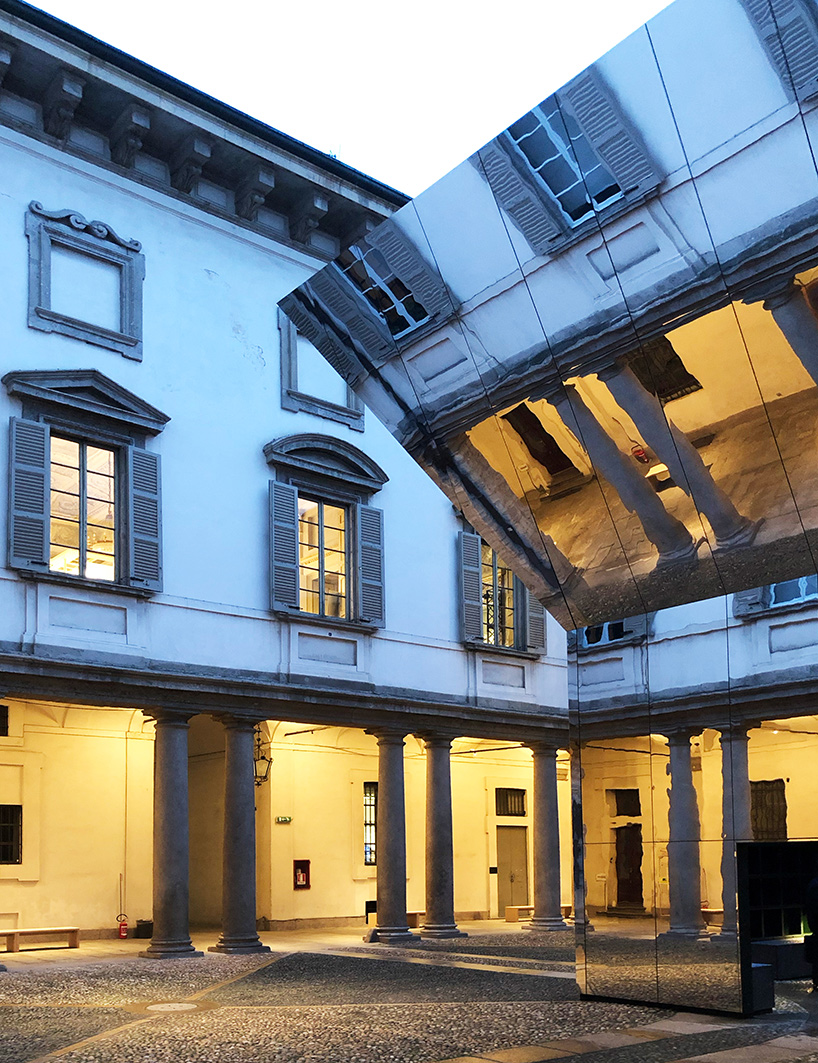 image © designboom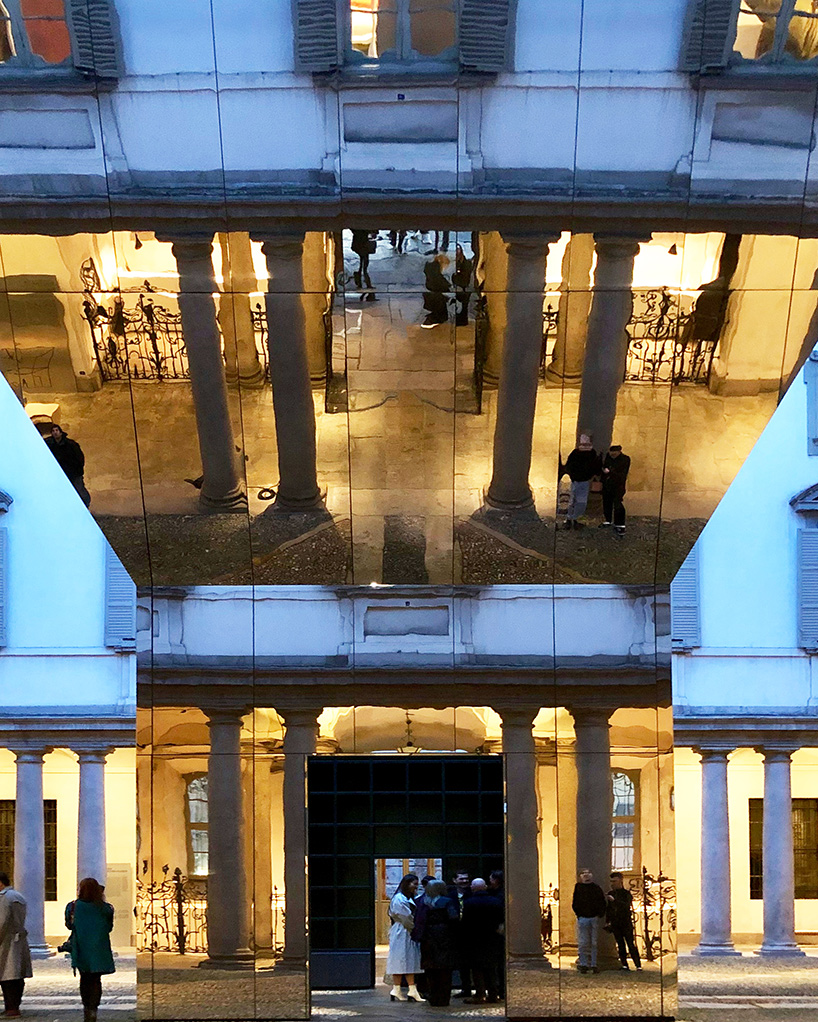 image © designboom
philip stevens I designboom
apr 08, 2019
The post pezo von ellrichshausen creates 'echo' pavilion for milan design week 2019 appeared first on Architecture Admirers.