when it comes to creating experiences that blur the line between art and design, music festivals around the world have excelled. maybe it's because they want to create spaces for people to relax or because they're doing it for instagram, but each year eye-catching structures are being erected to surprise the wondering eye. such is the case of this pavilion by project eleven for 'open-air flat', a project organized by PIK group — a real estate developer in russia — for picnic afisha music festival. for it, pop-up structures symbolizing rooms of an abstract flat were situated in different areas of the festival's site.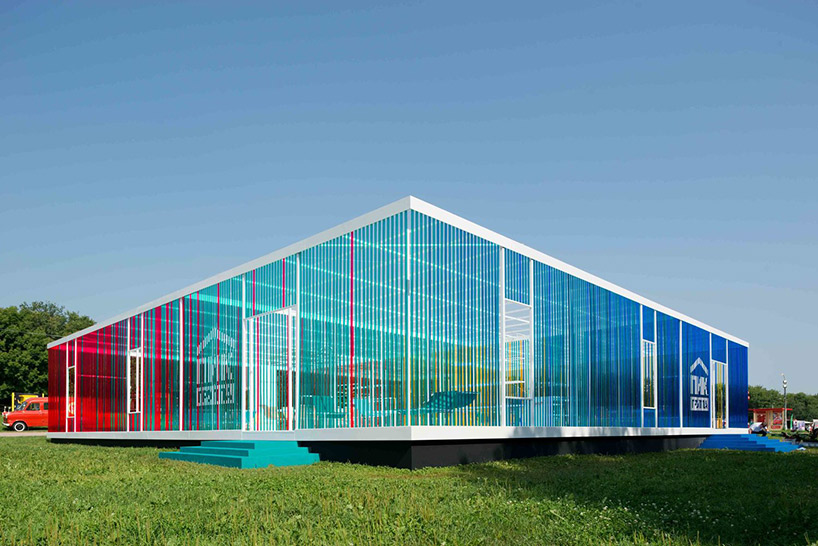 all images courtesy of project eleven © ilya ivanov
designed by project eleven, this temporary pavilion for PIK group is a reinterpretation of a living room. with its semi-transparent walls constructed out of rainbow-colored plastic tubes, the pavilion stood not only as an art object, but as well for its inviting nature. inside, the building is divided into various compartments, each of them featuring a separate and individual structure forming together an accurate rectangular-shaped room filled in with an irregular grid of white metal framework and plastic tubes. uneven sections create a dynamic and expressive composition that brings a slight ripple into this seemingly austere shape. sited over a bright green lawn, the multi-colored living room pavilion can be compared to a glitch effect that suddenly appeared in a CGI landscape.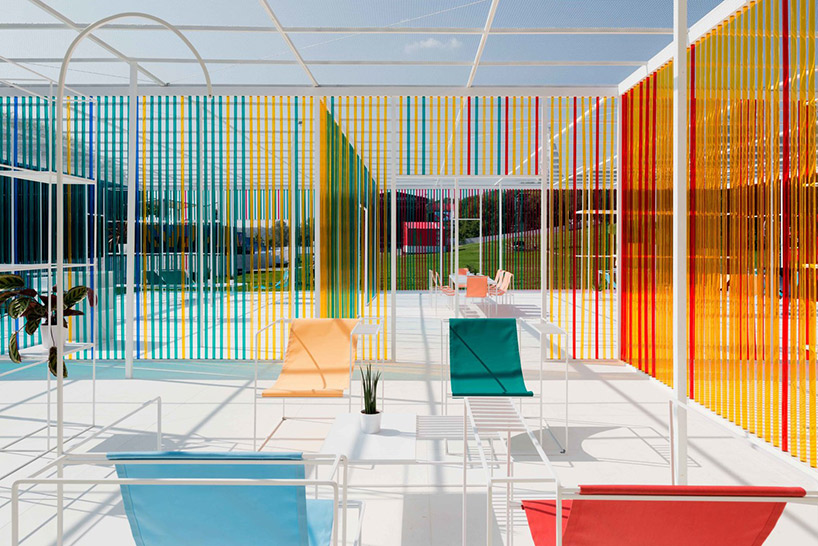 meant as a functional chill area, the pavilion by project eleven hosts comfortable chairs and loungers for festival goers. these pieces of furniture were merged together with coffee tables and lamps into light-weight constructions. the pavilion's transparency also allows visitors to see what's going on in the festival's other areas and even watching the show on the main stage without leaving the space.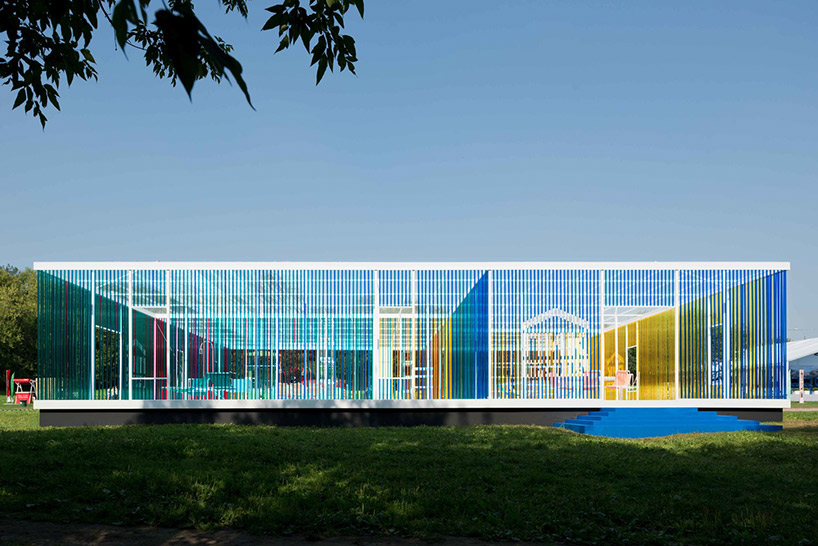 despite being a living room, the structure is more of a one-story mansion that calls to mind such 20th century classics like villa savoye and farnsworth house. its furniture is also inspired by the iconic designs of marcel breuer and le corbusier.
'its emptiness is an emptiness of a clear prism that is waiting for a ray of light to turn into a rainbow. this ambivalent impression is amplified by an irregular framework grid that symbolizes the result of the building's total deconstruction as well as a layout of a building that hasn't been constructed yet,' explains project eleven. 'a flickering and always evolving structure relates to the works of 1960s conceptual architecture groups such as archigram and superstudio – they both were using grid in their utopian projects considering it an ultimate never-ending game board for their experiments.'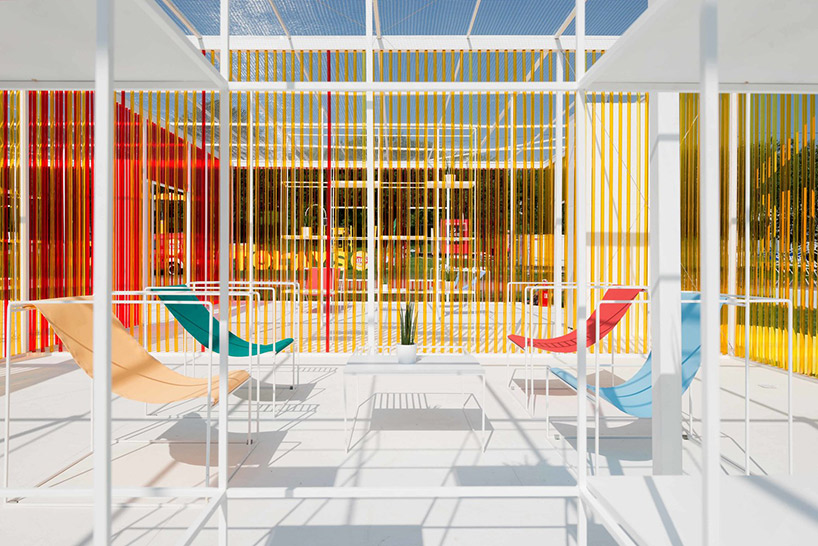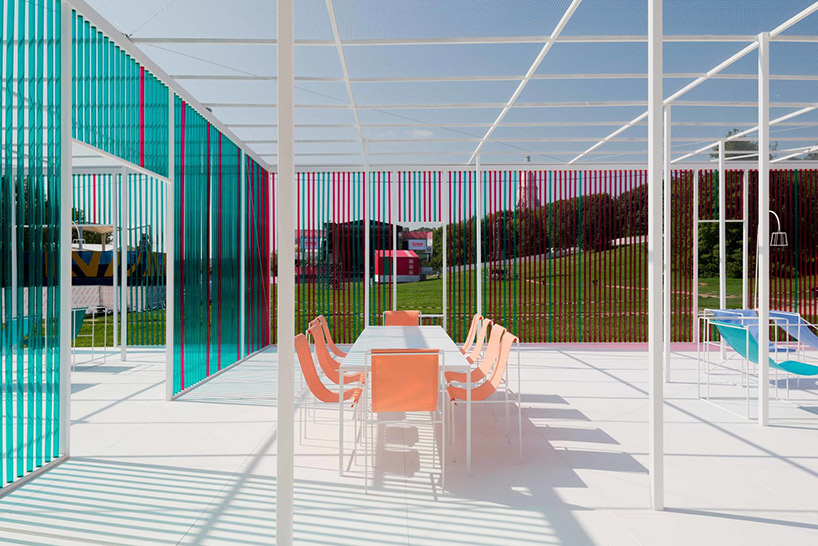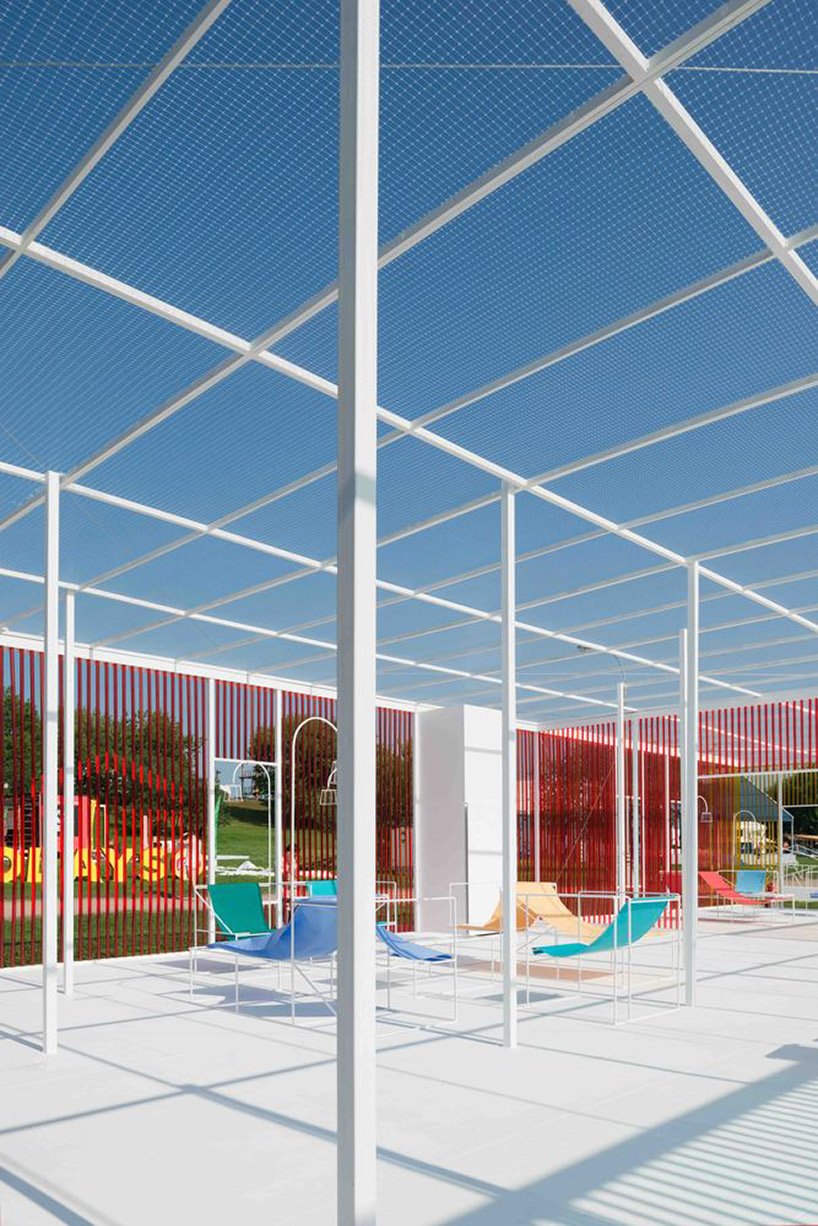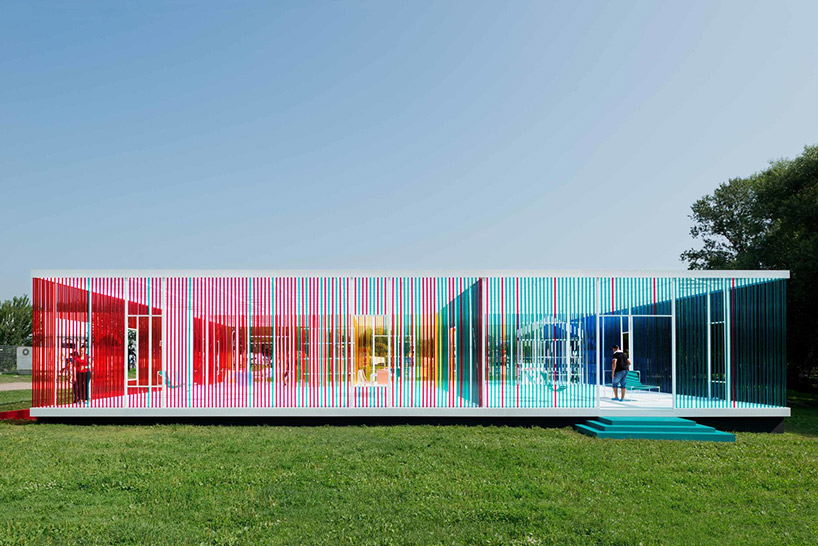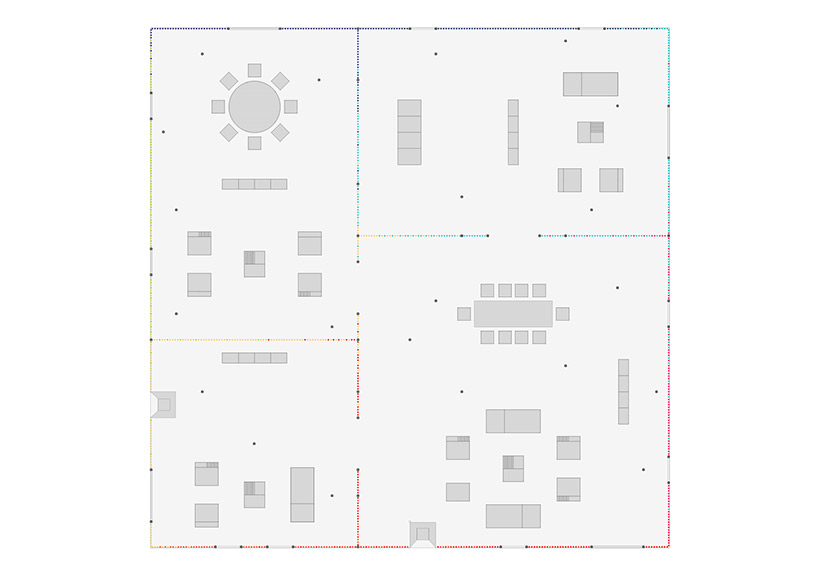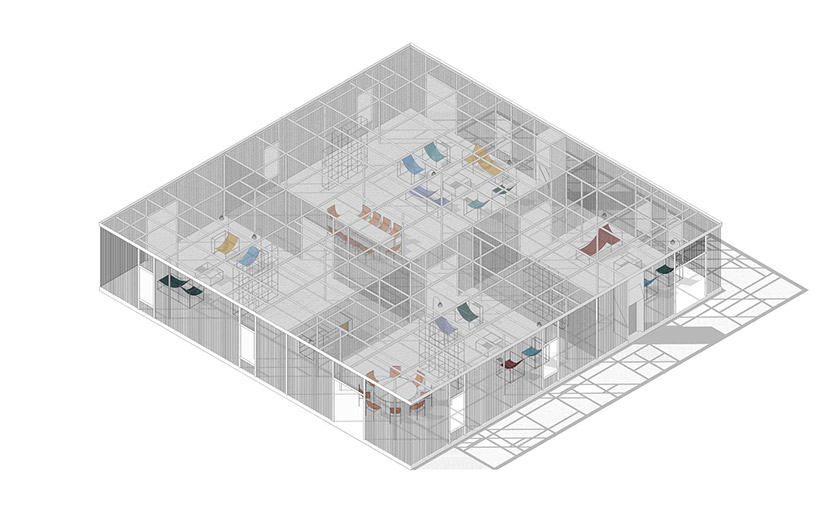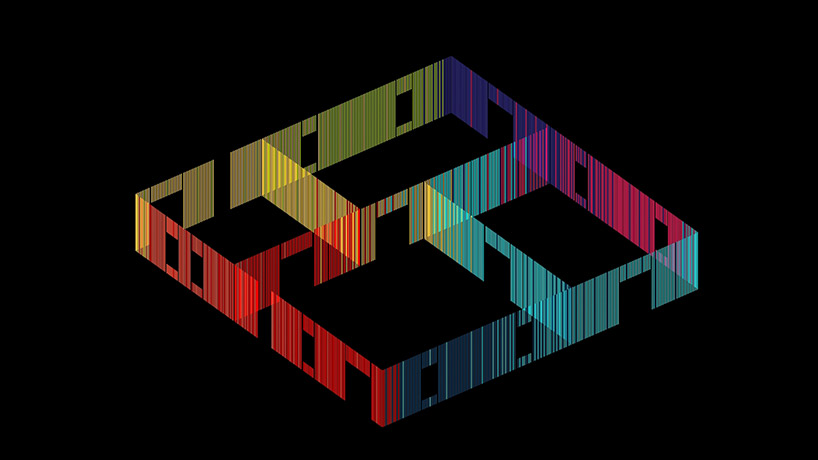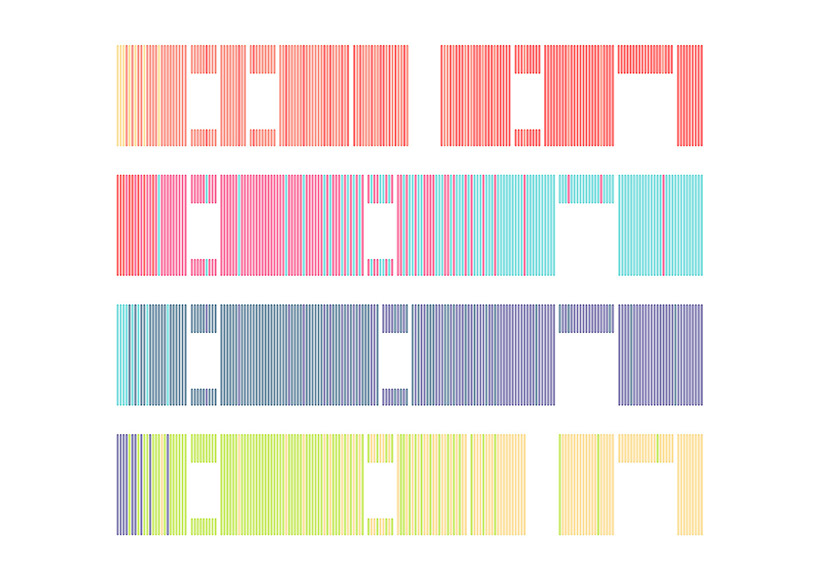 project info:
architects: project eleven
location: moscow, russia
lead architects: igor chirkin, pavel prishin
area: 400.0 m2
project year: 2016
photographs: ilya ivanov
juliana neira I designboom
dec 10, 2018
The post project eleven builds contemporary yet retro-futuristic rainbow pavilion in russia appeared first on Architecture Admirers.