schemata architects has designed a rental kitchen named 'kitchen studio SUIBA' located in kyobashi, tokyo, japan. the project has been conceived in response to the growing demand for shared kitchens available to rent. the space aims to be used for various types of participatory events related to food and beverage. the concept encourages a new way of dining as guests can enjoy cooking for each other instead of simply going to reserved restaurants where they just wait for food and drinks to be served. in addition, the space can serve as showrooms where businesses offer customers opportunities to try their food and products.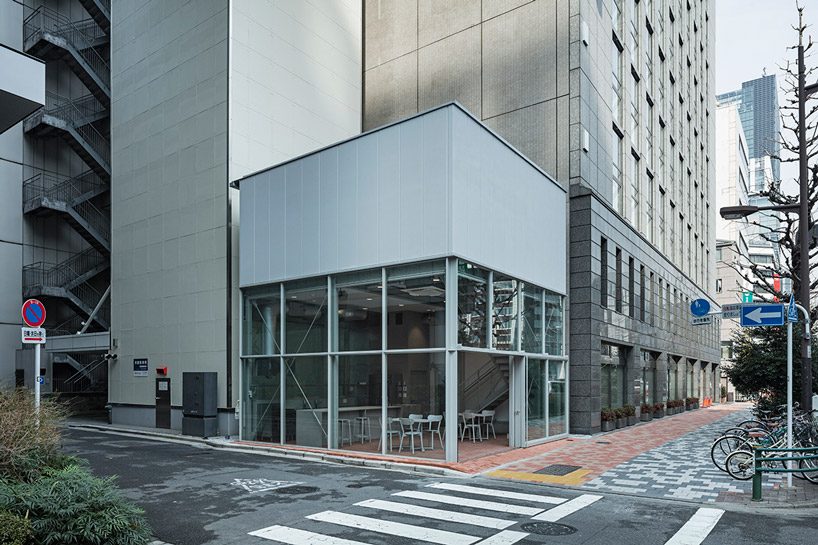 images © kenta hasegawa
the owner of  'kitchen studio SUIBA' also owns adjacent properties on both sides, which allowed the architect to take a closer look at the gap space between the volumes and actively incorporate them into the design. the project creates a small volume, that is disproportionate to the adjacent buildings, with a high level of transparency that makes one want to peek inside.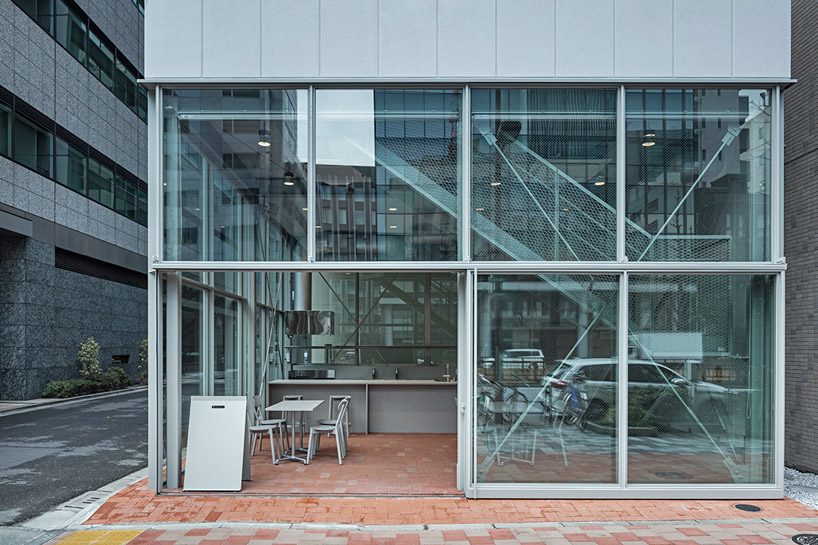 the siting of the project results in two different entries to the building. one being an extremely large sliding door in the front facade and the other takes the form of a narrow passageway through the gap between the buildings, leading to a small entrance in the back.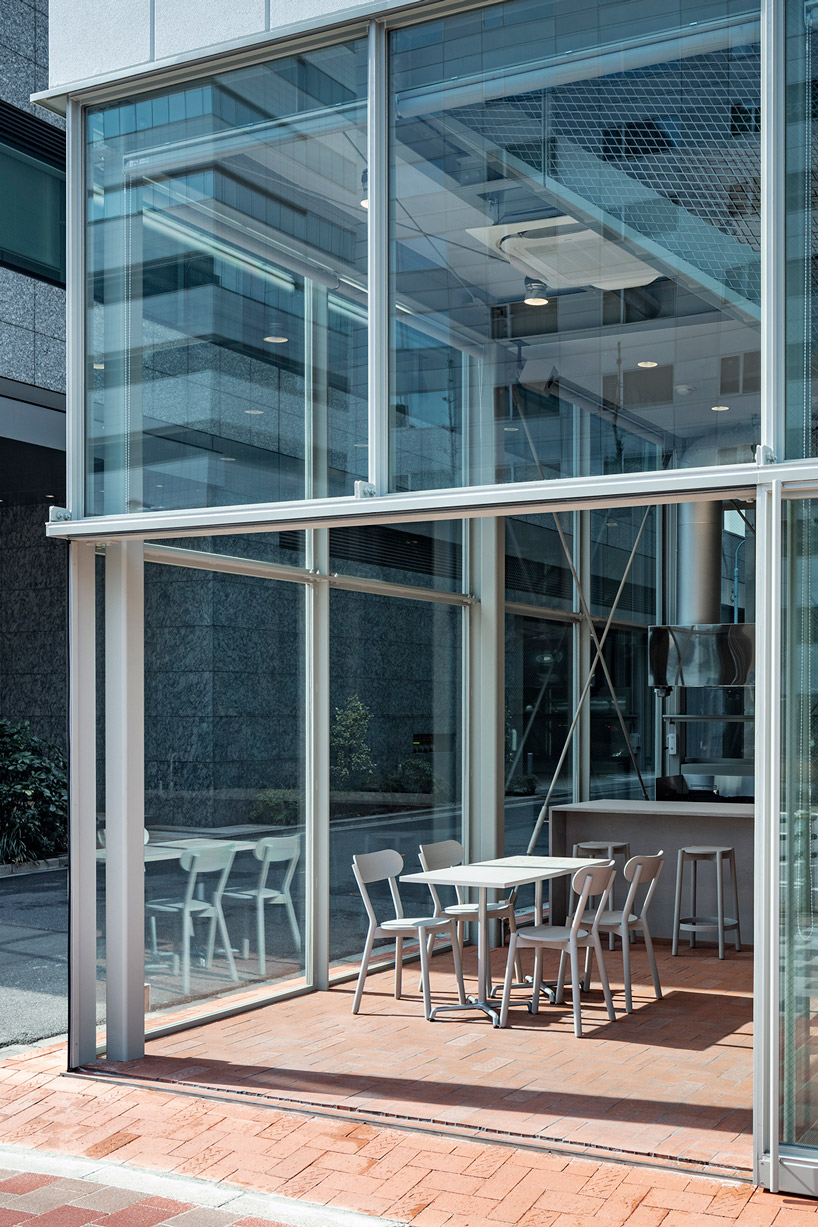 the kitchen and dining space is split over two floors, with the cooking facilities on the ground floor level. the interior is characterized by an open and stripped-back aesthetic. as for the interior floor finish, the same material as the sidewalk has been employed to highlight the transparent expression of the front facade and to invite people into the shared kitchen space.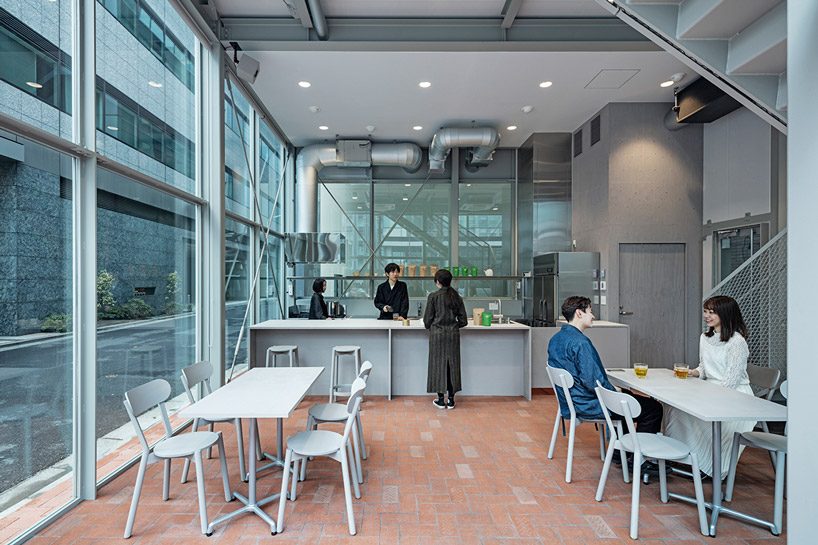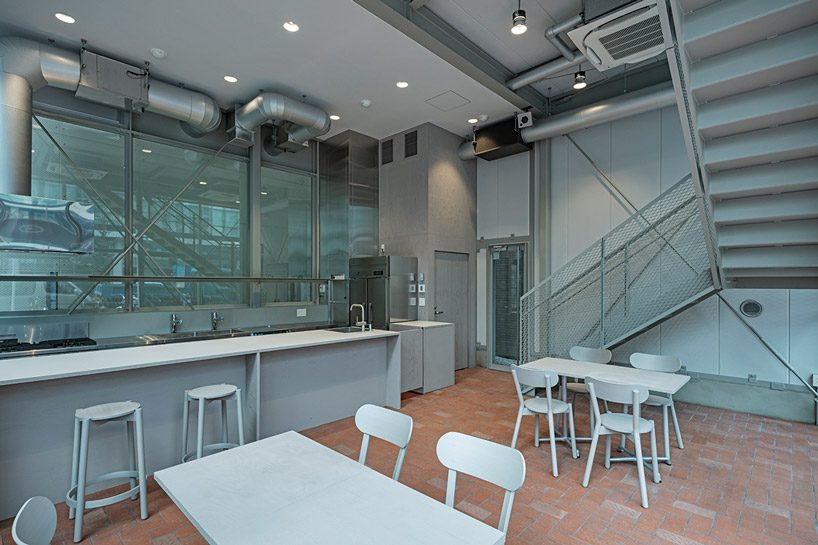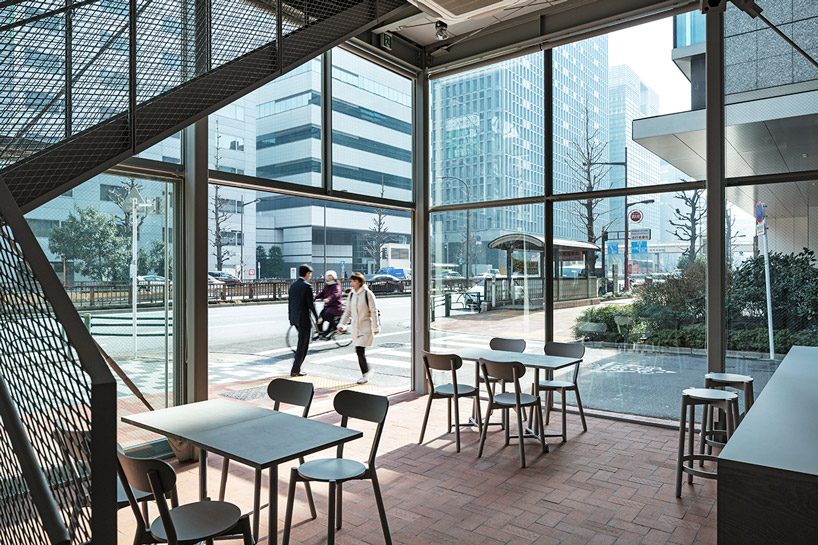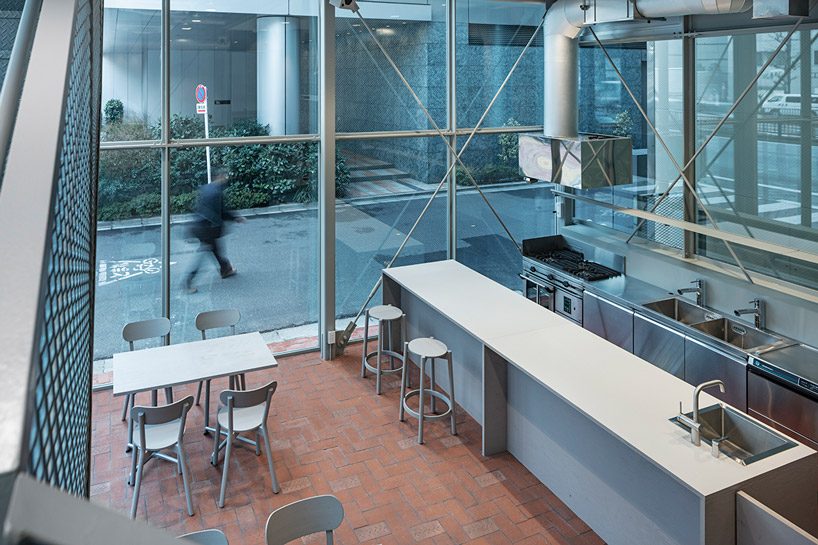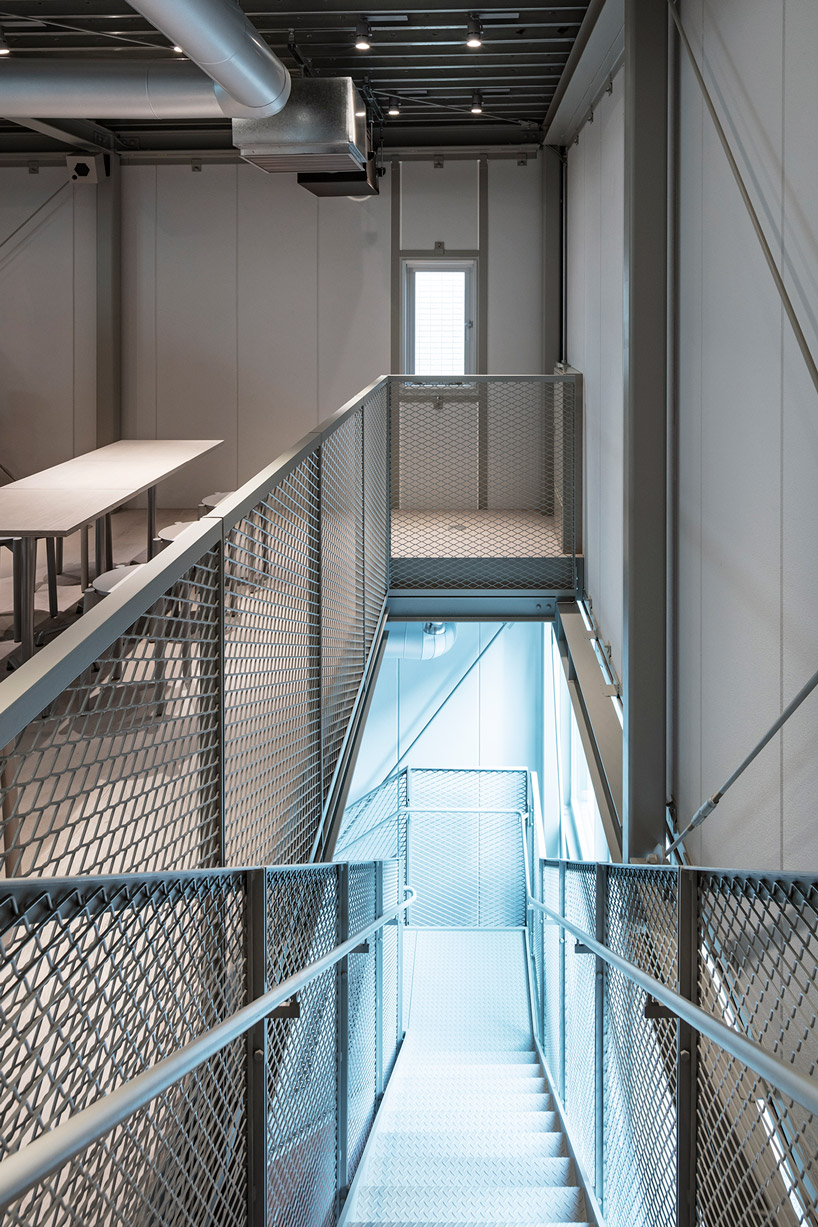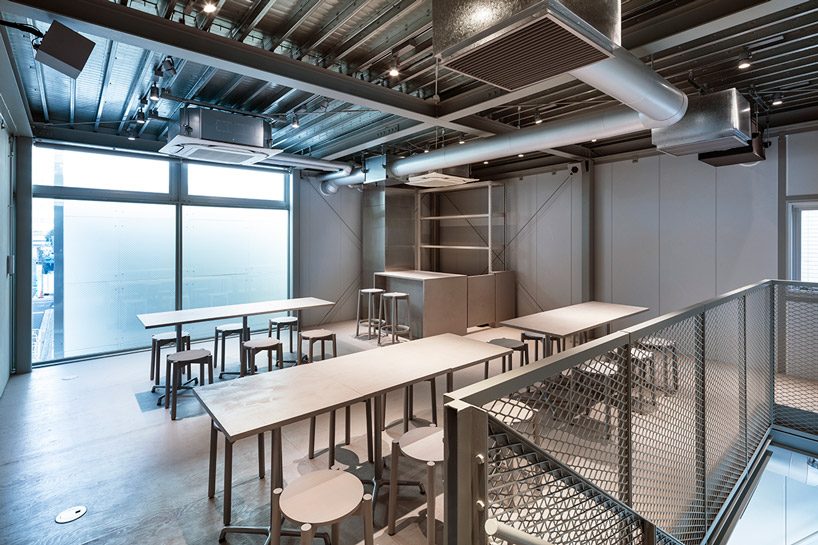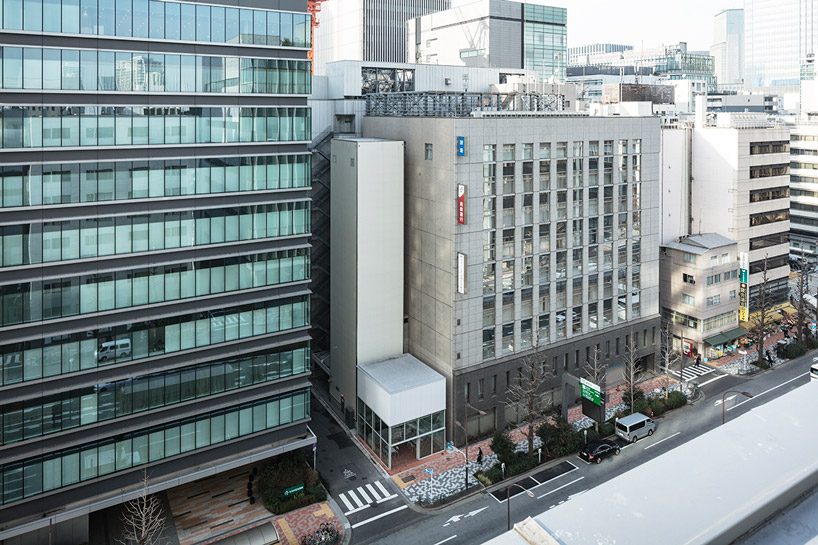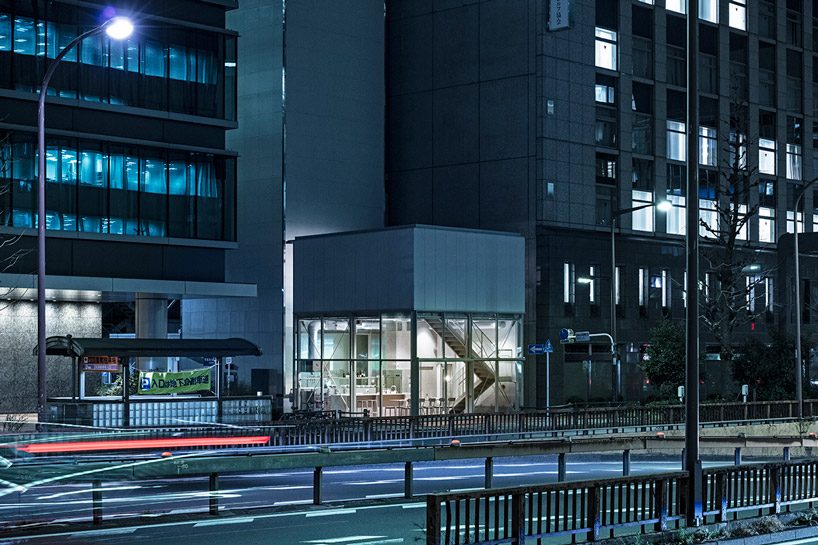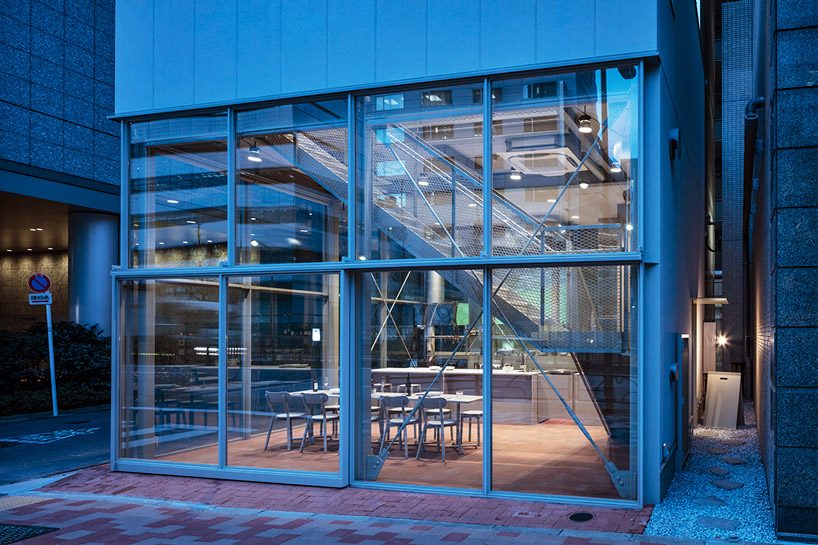 project info:
project name: 'kitchen studio SUIBA'
project location: 1-12-7 kyobashi, chuo-ku, tokyo
project type: shared kitchen for rent
architect: jo nagasaka / schemata architects
design team: takuya sakamoto
structural design: tectonica inc.
MEP design: pilotis
construction: nichinan iron construction
client: tokyo tatemono co., ltd.
collaborators:
production: think green produce
kitchen design: hoshizaki tokyo co., ltd.
acoustic design: whitelight sound system
site area: 60.10m2
total floor area: 85.39m2
structure: steel
completion date: january, 2019
photography: kenta hasegawa
The post schemata architects creates the 'SUIBA' shared kitchen space in tokyo appeared first on Architecture Admirers.