although featuring hundreds upon thousands of beautiful beaches, the madlives also has the lowest average ground level of any nation. this makes their landscape very sensitive to the change of sea levels caused by CO2. in the hope of aiding this as much as the nation possibly can, they aim to achieve carbon neutrality and lead the way for the future of sustainable tourism. showcasing this, YYA (yuji yamazaki architecture) has designed the kudadoo maldives private island resort with a prominent solar-powered roof that naturally powers the whole hotel.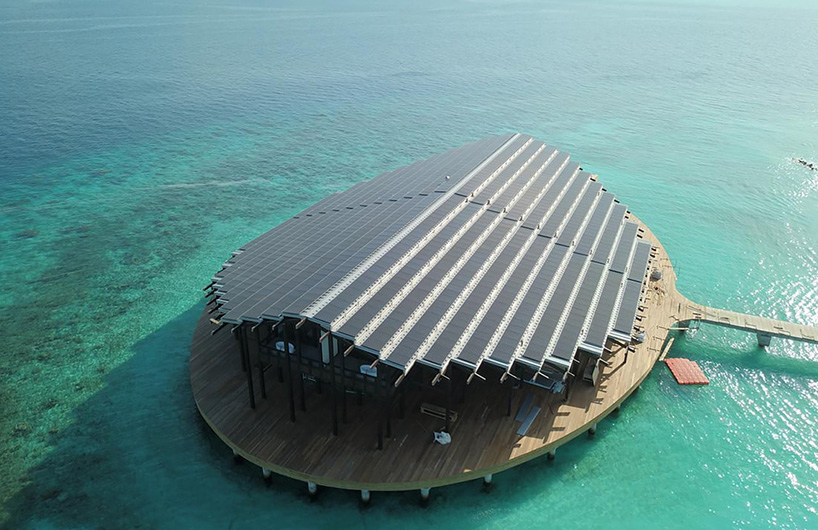 all images courtesy of YYA and kudadoo
photo-voltaics have been an important part of architecture in the maldives for a long time now, but YYA's design integrates the system more vastly and visibly. the whole oval-shaped roof of the kudadoo resort's main reception, restaurant and pool instantly informs visitors about the environmental measures they are taking to protect the island itself, the maldives and, in a small way, the rest of the world. its geometry maximizes production of electricity whilst minimizes consumption by still allowing sun light to pass through the gaps and naturally brighten the interiors. the result produces 320kWp of electricity that is enough to operate the entire island without diesel fuel.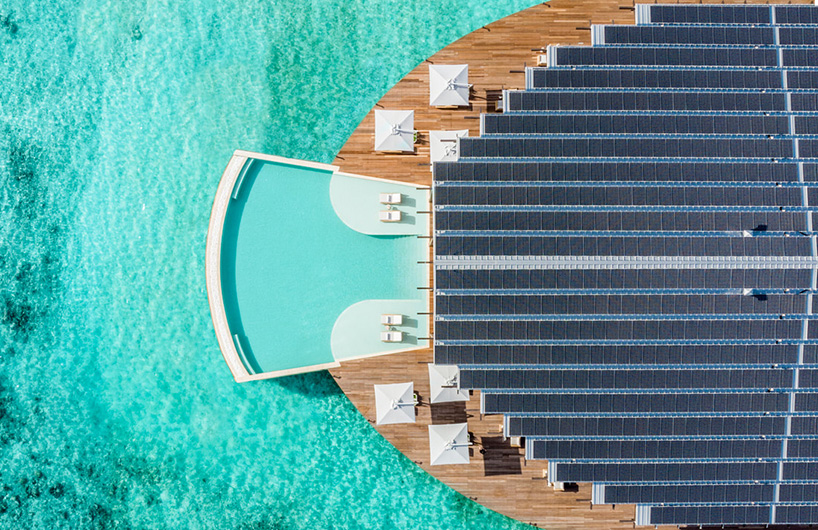 away from the main section of the resort and across the sand, the design of the resort's one-or-two-bedroom villas also source inspiration from the island itself: beautiful beaches, littoral plantings, coconut groves and forests. natural materials create the light, spacious and luxurious rooms whilst operable full height windows offer natural air ventilation too. overhanging roofs and umbrellas ensure that private decks – with stunning individual infinity pools – offer at least five hours of shade during the day.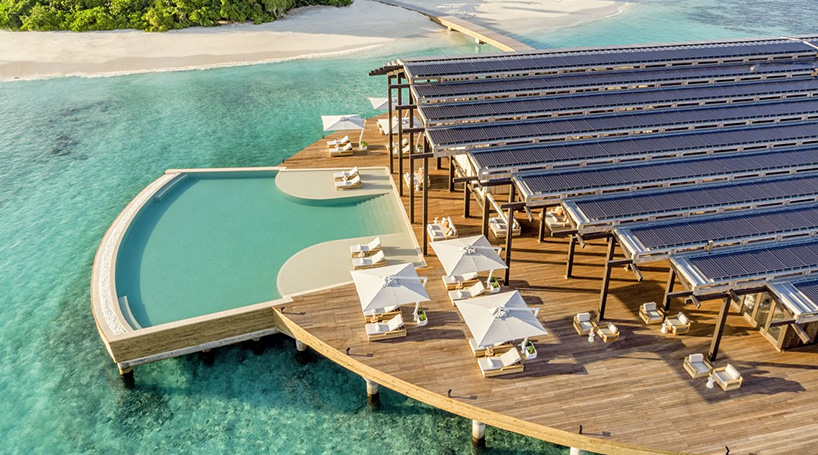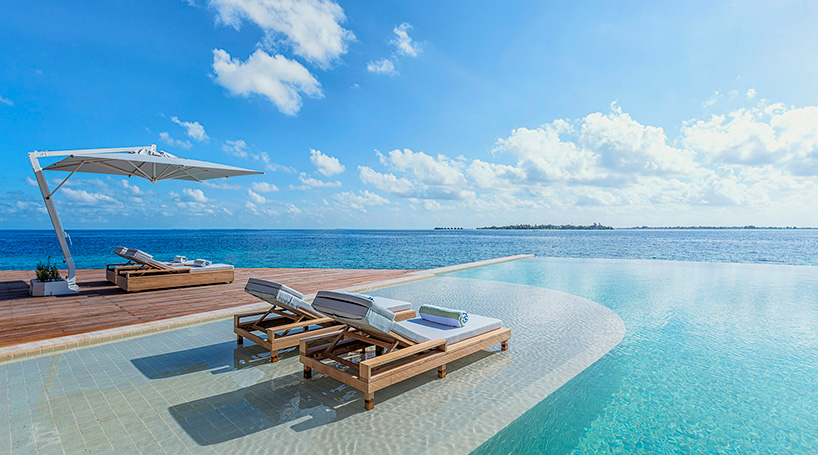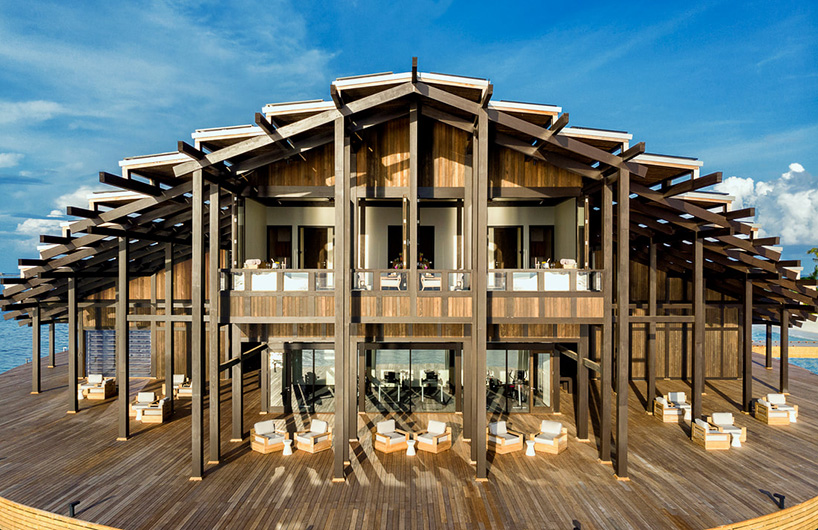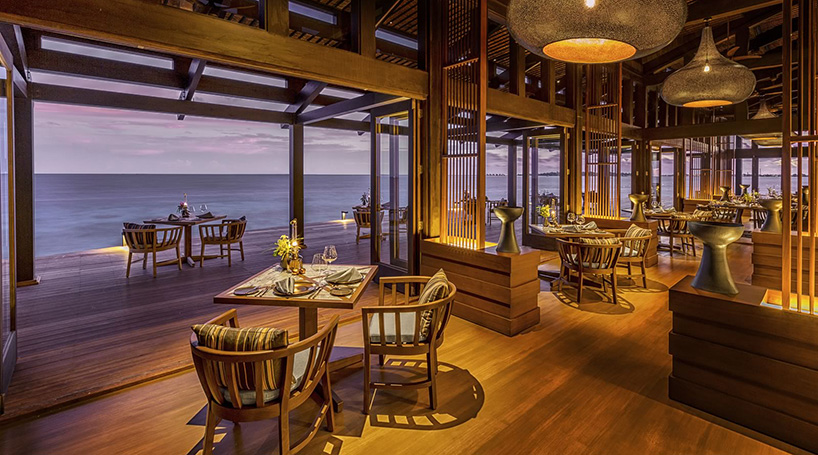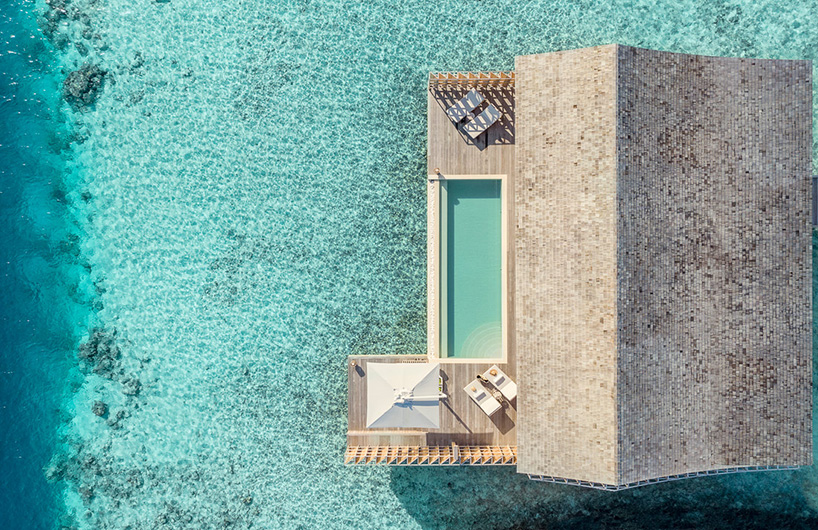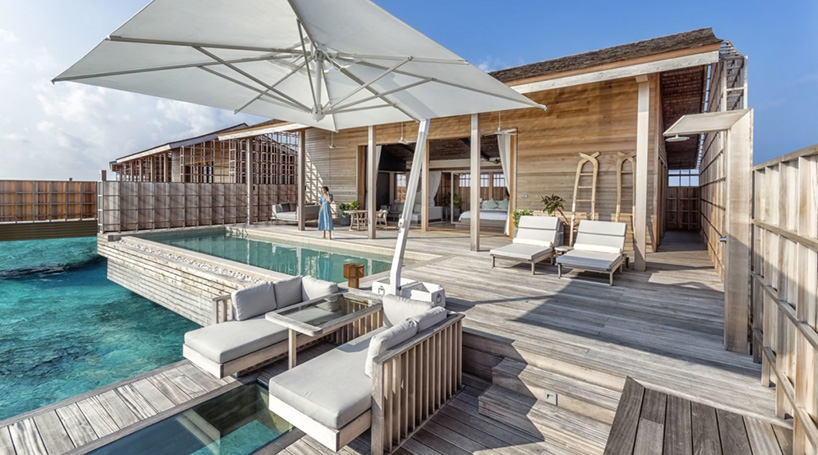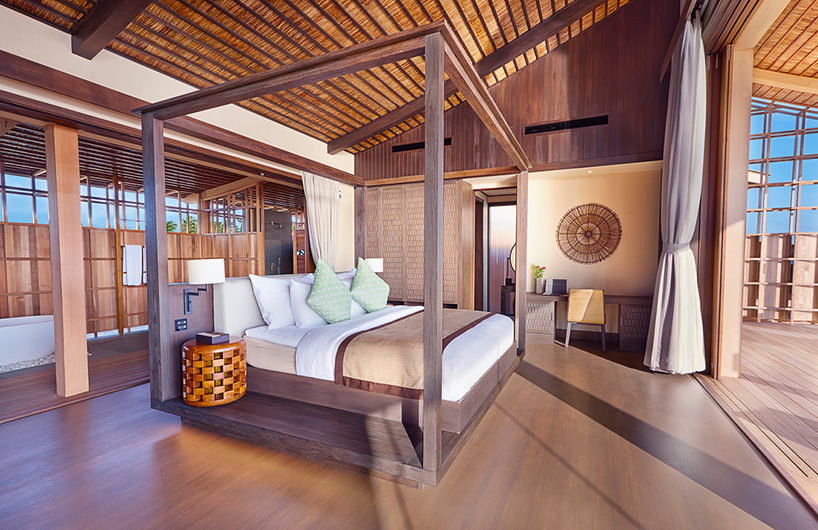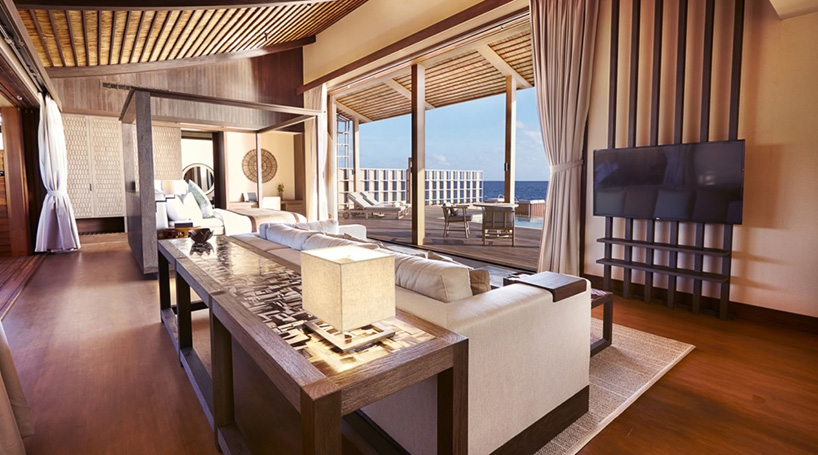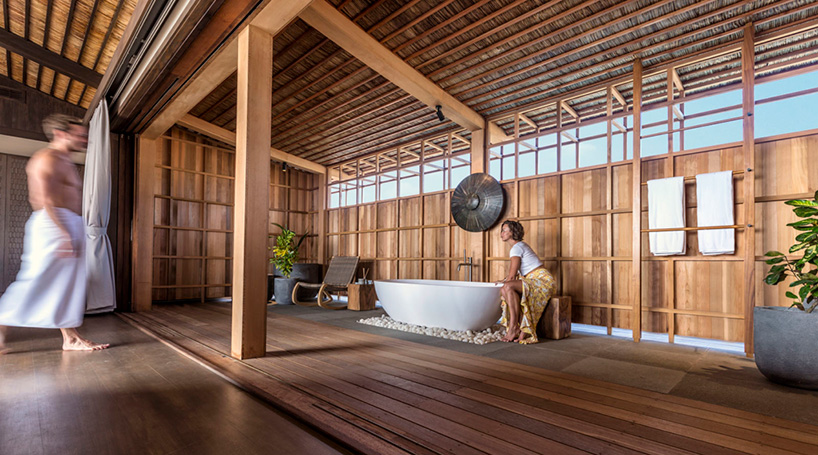 project info:
hotel: kudadoo maldives private island
location: lhaviani atoll, maldives
architects: yuji yamazaki architecture
completion: 2018
The post solar-powered maldives island resort highlights sustainable tourism appeared first on Architecture Admirers.