in 1998, david chipperfield began work on what would become one of his most important projects. his firm, which he founded in the mid-1980s had won a competition to resurrect berlin's neues museum, which had been largely destroyed during the second world war. in 2009, over a decade later, the museum reopened to global acclaim — cementing the architect's status as one of the field's leading practitioners. later that year, chipperfield was knighted for his services to architecture.
now with offices in berlin, london, milan, and shanghai, david chipperfield architects continues to work on a wide range of projects in every corner of the globe — from a recently approved concert hall in edinburgh to a museum building in china that will form the pompidou's shanghai outpost.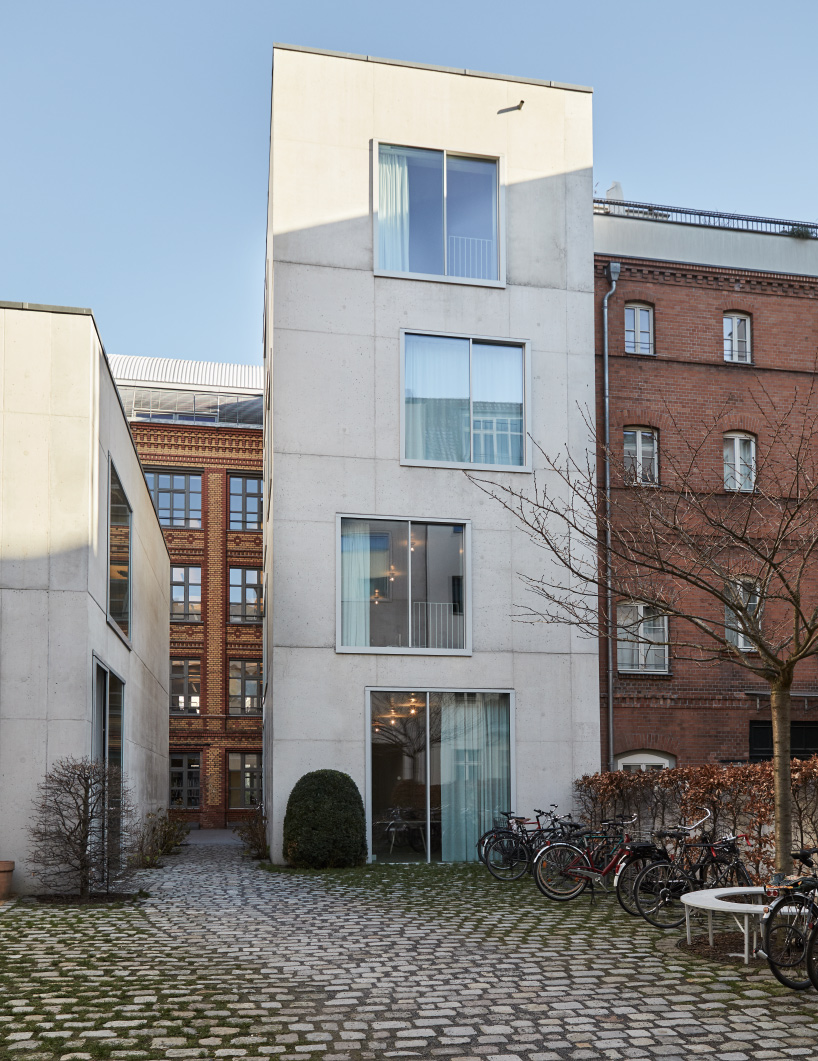 the DCA campus in berlin also comprises chipperfield's personal residence and a publicly accessible restaurant
all images by eva tuerbl
with 2019 set to be another big year for david chipperfield's practice, PORT magazine visited the firm's berlin headquarters — a campus that also includes the architect's personal residence and a publicly accessible restaurant — to delve deeper into chipperfield's life and work. 'I'm very suspicious of design for its own sake,' chipperfield tells fiona shipwright. 'technically, we can do anything now; we can make a building stand upside down on its head — but why? the limits are now more intellectual than technical. a century ago, architecture was always trying to push the limits.'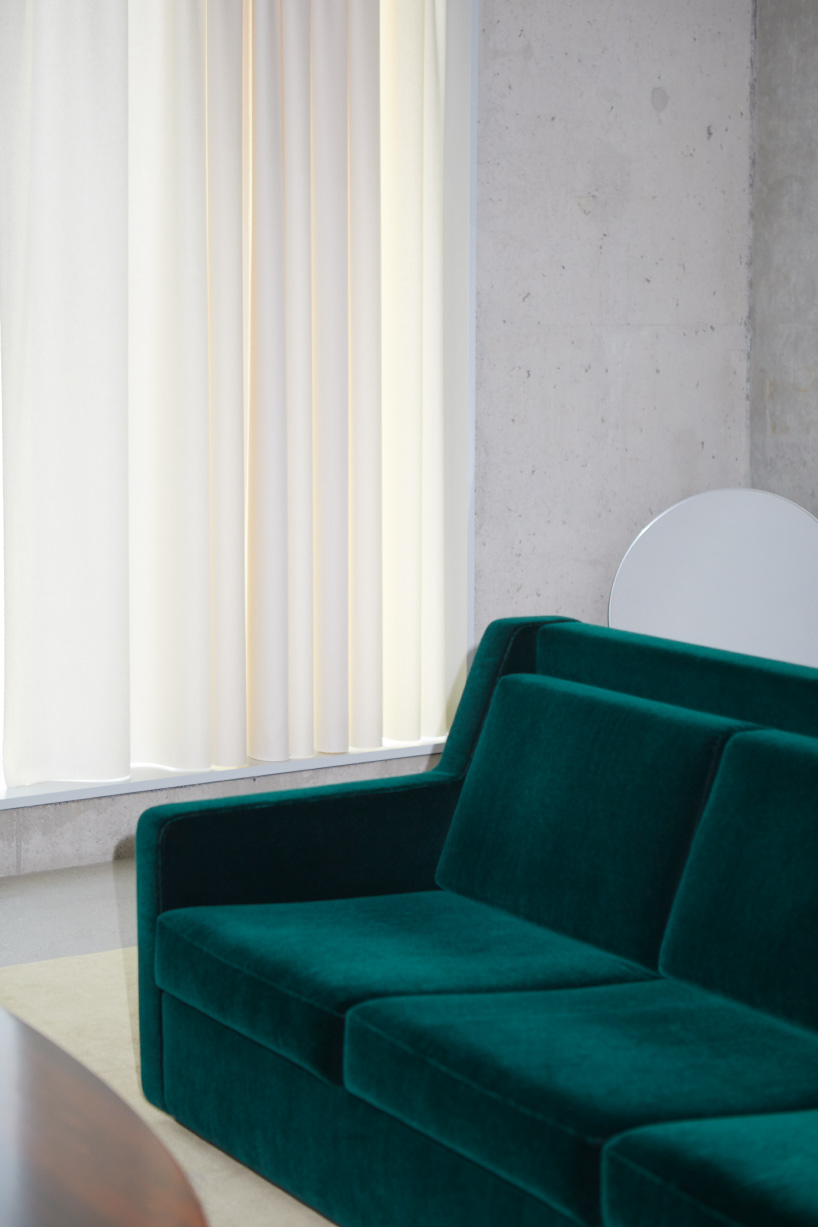 the interior of chipperfield's apartment reflects the architectural approach of its resident
among other subjects, chipperfield discusses his work in berlin where he has guided the revitalization of the city's museum island — centered around the restoration of the neues museum — and where his firm is currently refurbishing of mies van der rohe's neue nationalgalerie. 'with the neues museum we witnessed a city's emotional attitude towards itself, and the buildings with which it has a historical relationship,' chipperfield explains. 'that was always part of our consideration, even before that project.'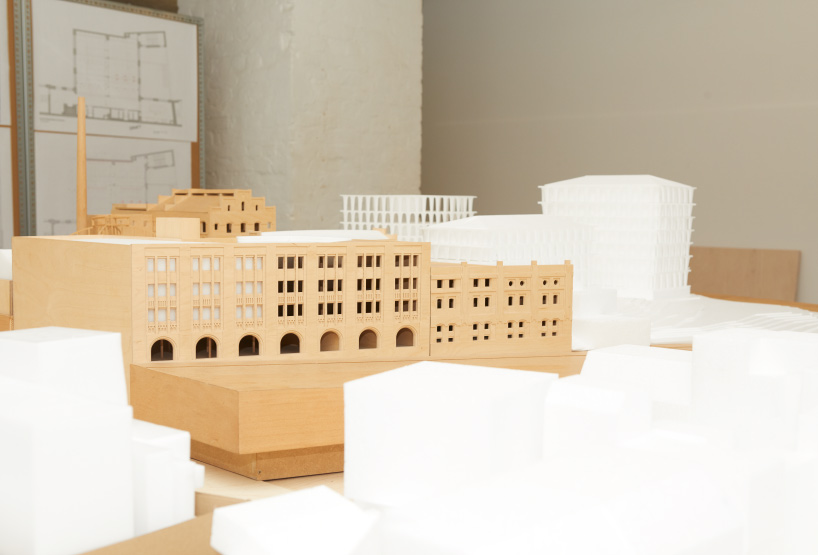 a model of the bötzow berlin development, built on the site of a former brewery
chipperfield also offers his opinion on societal issues, such as brexit, climate change, and the private sector's role in our cities and communities. 'the private sector has now become the patron, instead of the state, and everything that used to be architects' bread and butter — social housing, schools, libraries — has disappeared, because the private sector has no interest in building those,' he tells PORT magazine. 'as architects we are left flapping around, trying to still 'do good' but our opportunities to do so are fewer and fewer.'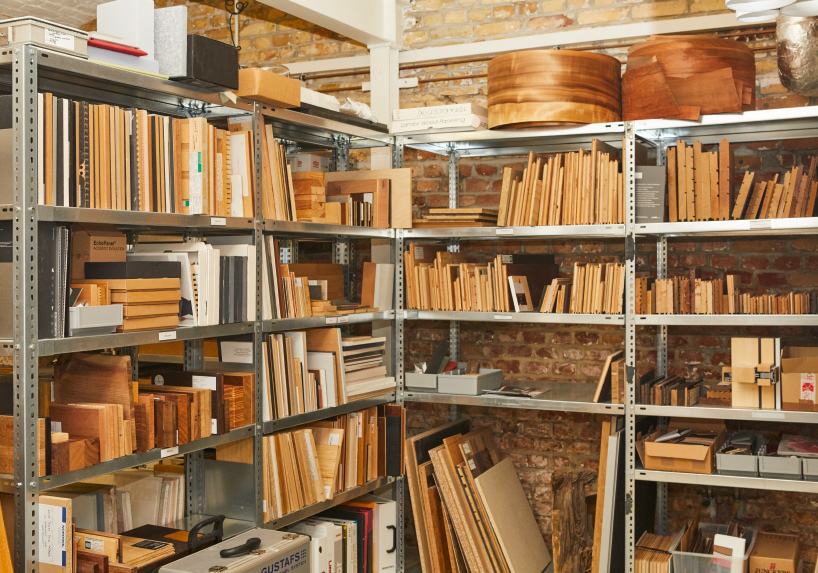 the wood section of DCA's material library
'I feel very jealous of a theater performance, where there's somehow an identifiable 'finished' moment,' he continues, discussing his relationship with projects he has long since completed. 'for us, it's more like 'yes it's open, but the doors aren't quite finished; they haven't moved into the second level yet…' even when it's open, you have a strange ongoing relationship with a building.' the full article, which features photography by eva tuerbl, can be read in the latest issue of PORT magazine, out now.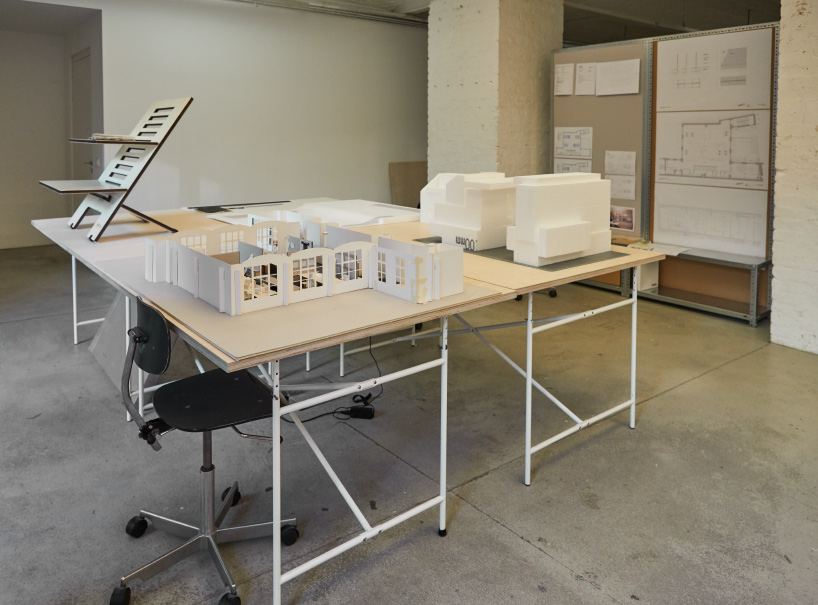 with offices in berlin, london, milan and shanghai, DCA is engaged with projects across the world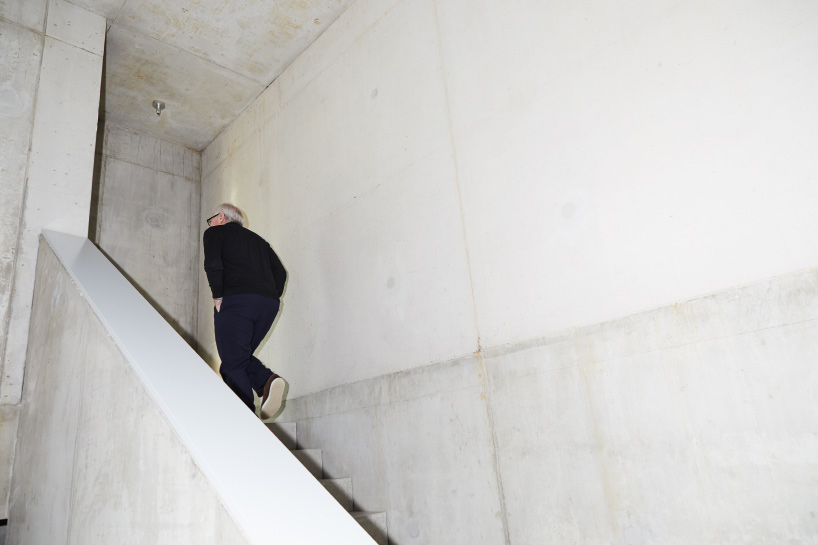 chipperfield climbs the stairs to his private residence, situated above the office space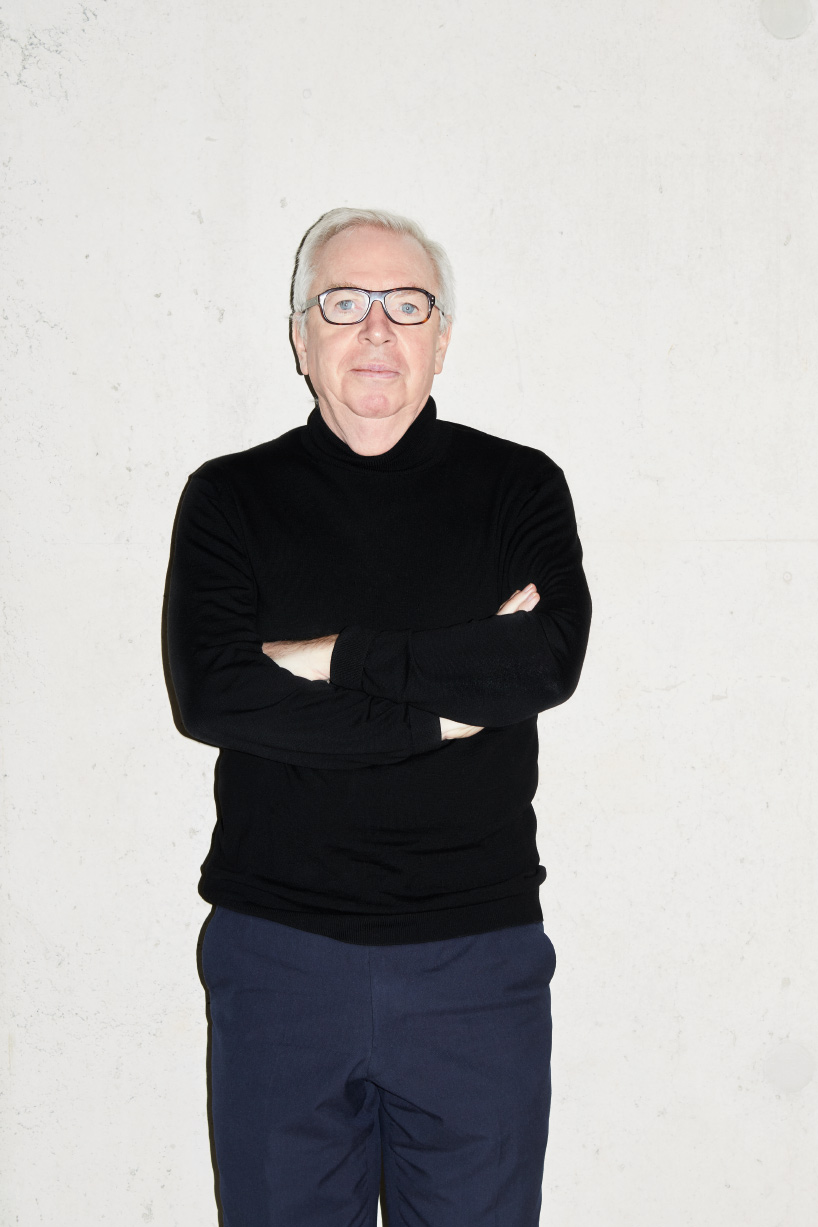 sir david chipperfield at his architectural firm's berlin campus
philip stevens I designboom
may 13, 2019
The post step inside the architect's berlin studio appeared first on Architecture Admirers.