milan-based studio wok completes its transformation of a derelict barn in rural chievo, outside the northern city of verona. the house introduces a 'spatial and material dialogue between history and modernity,' and was conceived with minimal impact on the surrounding environment. this aspect of sustainability was ensured with the use of efficient technical devices and systems as well as natural materials. the surrounding garden — with its preserved magnolia tree — had also been redesigned and integrated into the project.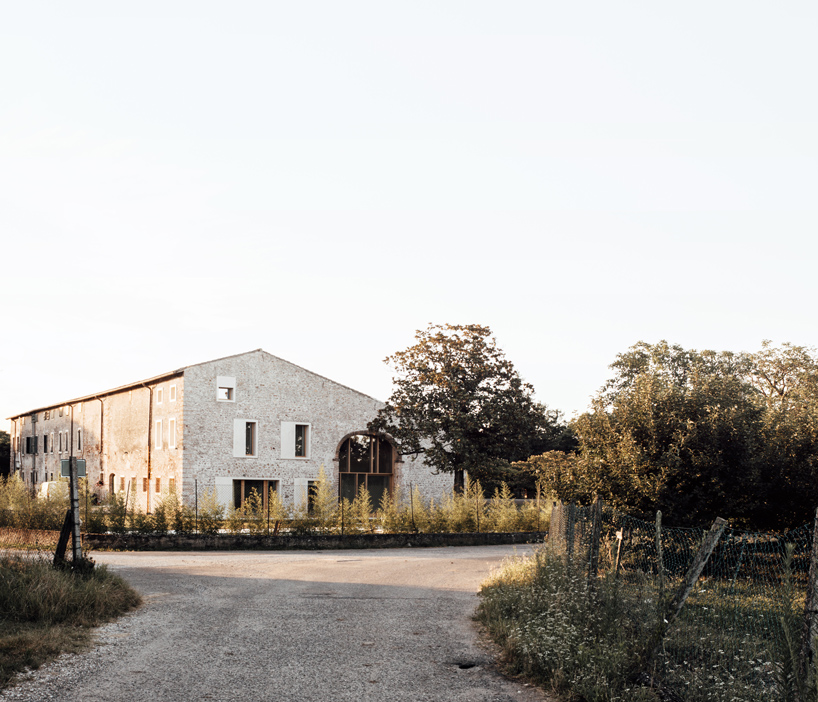 all images by simone bossi
to express the materiality and structure of the barn, studio wok stripped the plaster from each facade, exposing the underlying river pebbles which form the load-bearing walls. on the front facade overlooking the garden, a large archway has been reopened as a memory of the site's historical agricultural function. this opening serves as the focus around which the residential programming is organized. a large rear door frames the opposite masonry arch, becoming a threshold and an visual connection between the interior space and the garden.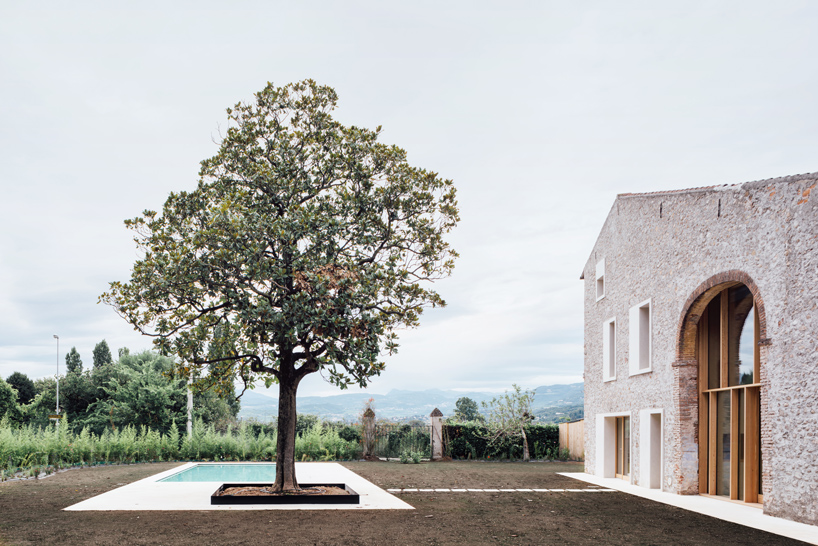 the facade overlooking the rear courtyard is characterized by double height glazing set behind vertical wooden members, a contemporary interpretation of the structure typical of agricultural region. the materials of the facades are traditional and typical of rural architecture around verona. all three levels of the house levels engage with the space at the triple height living room. the ground floor, distinguished by a vicenza stone pavement, welcomes guests into the large living area and a library with brick fireplace. the upper floors, perceived as a wooden volume suspended from above, contain the bedrooms.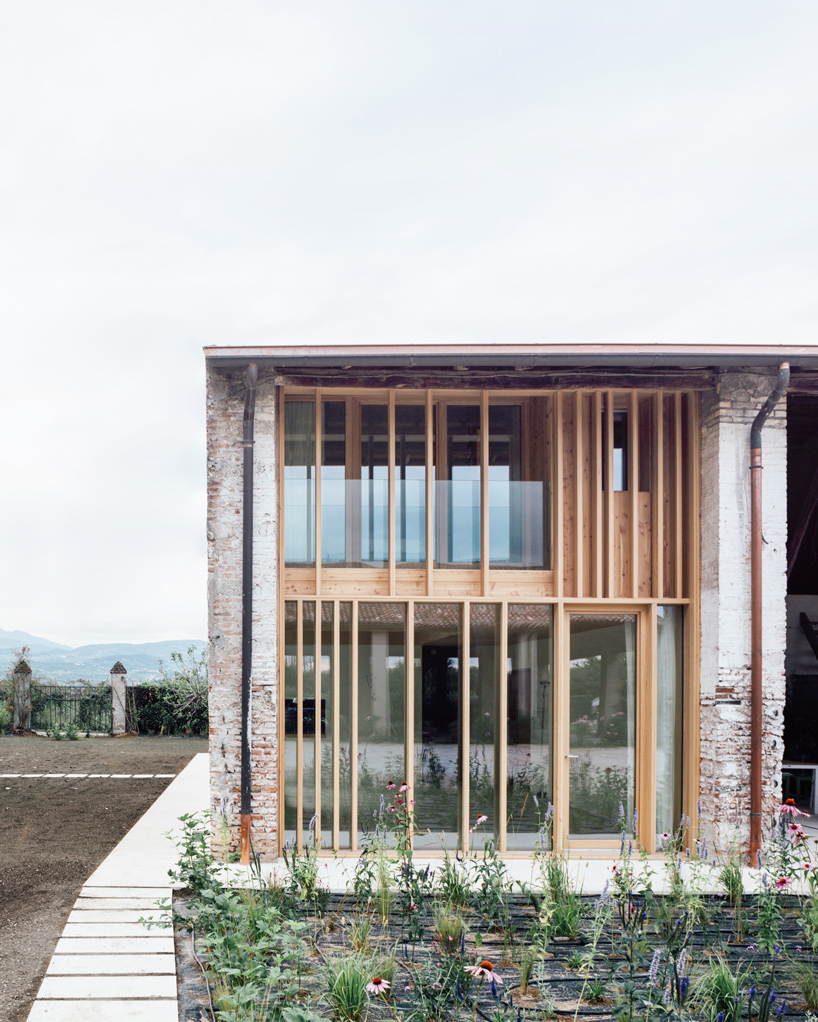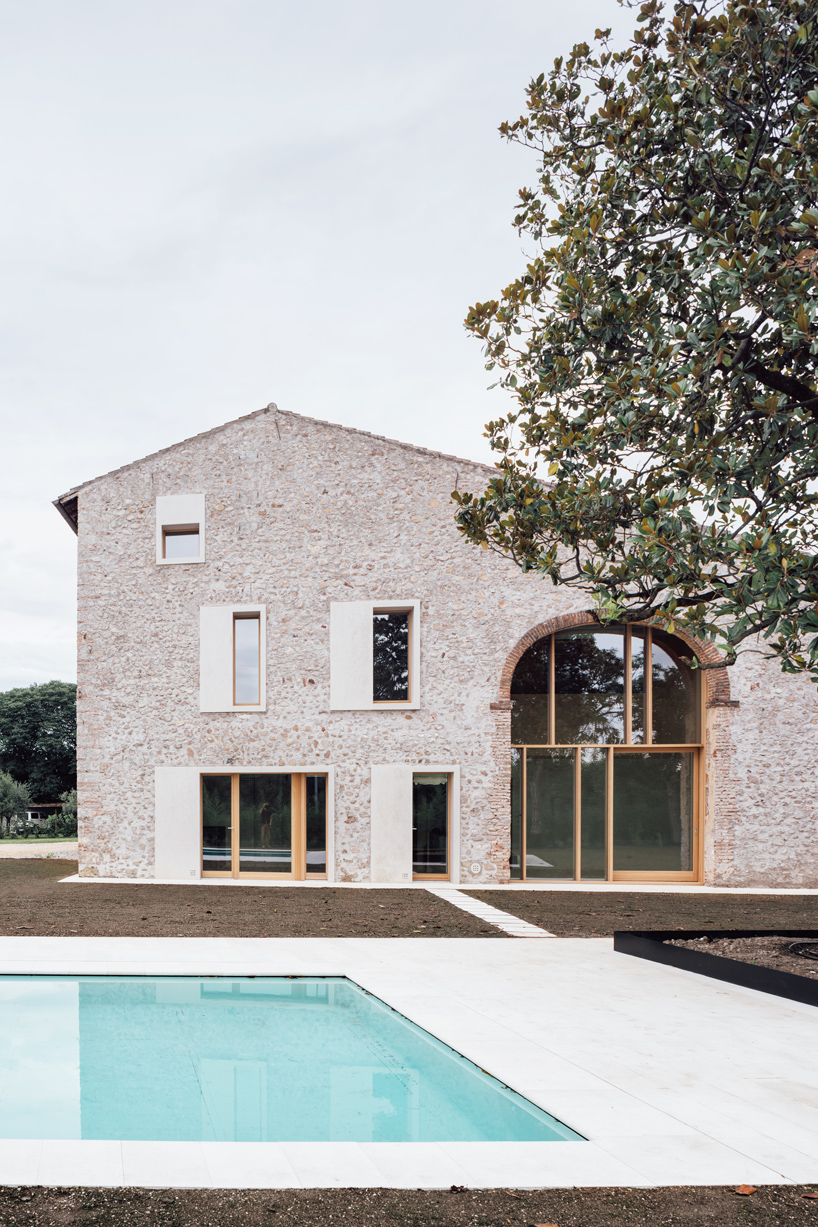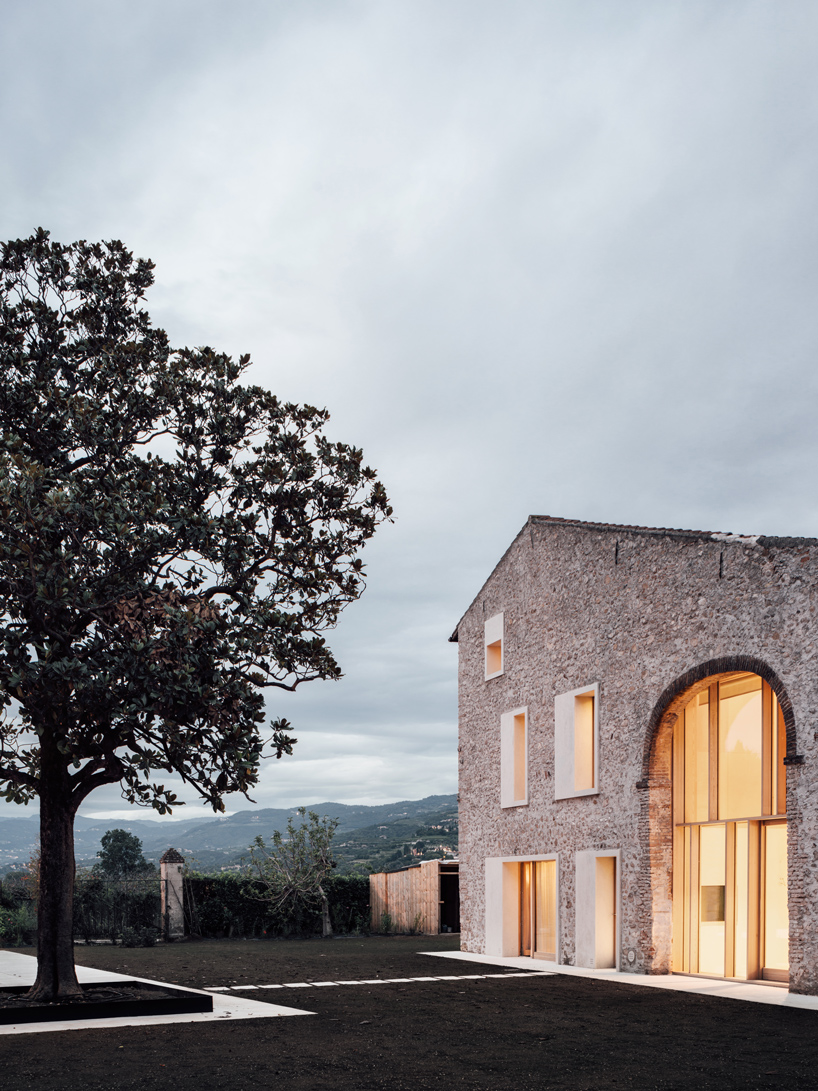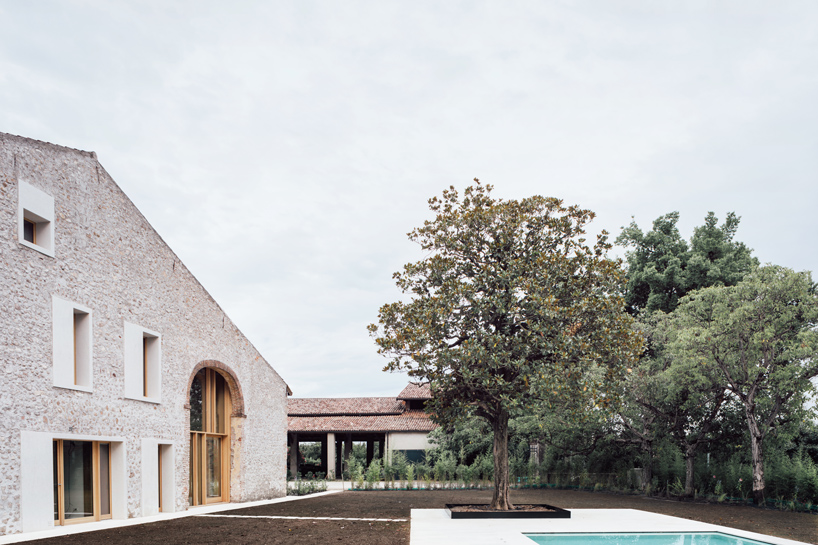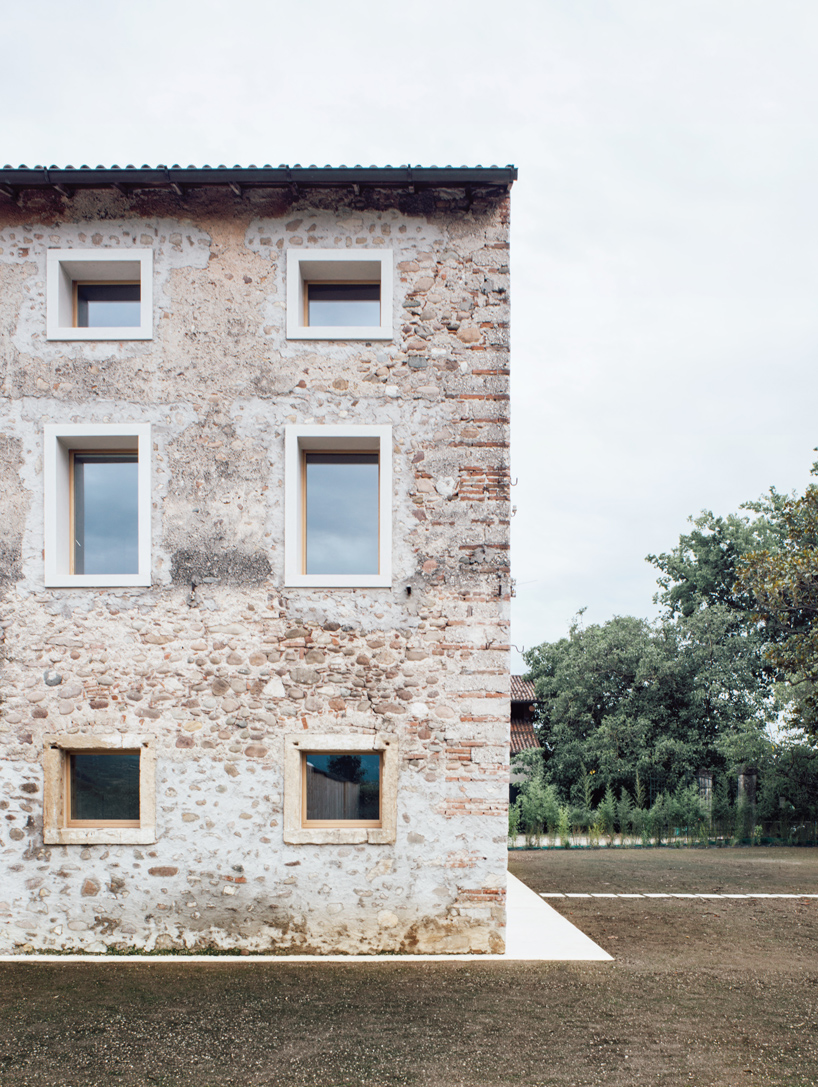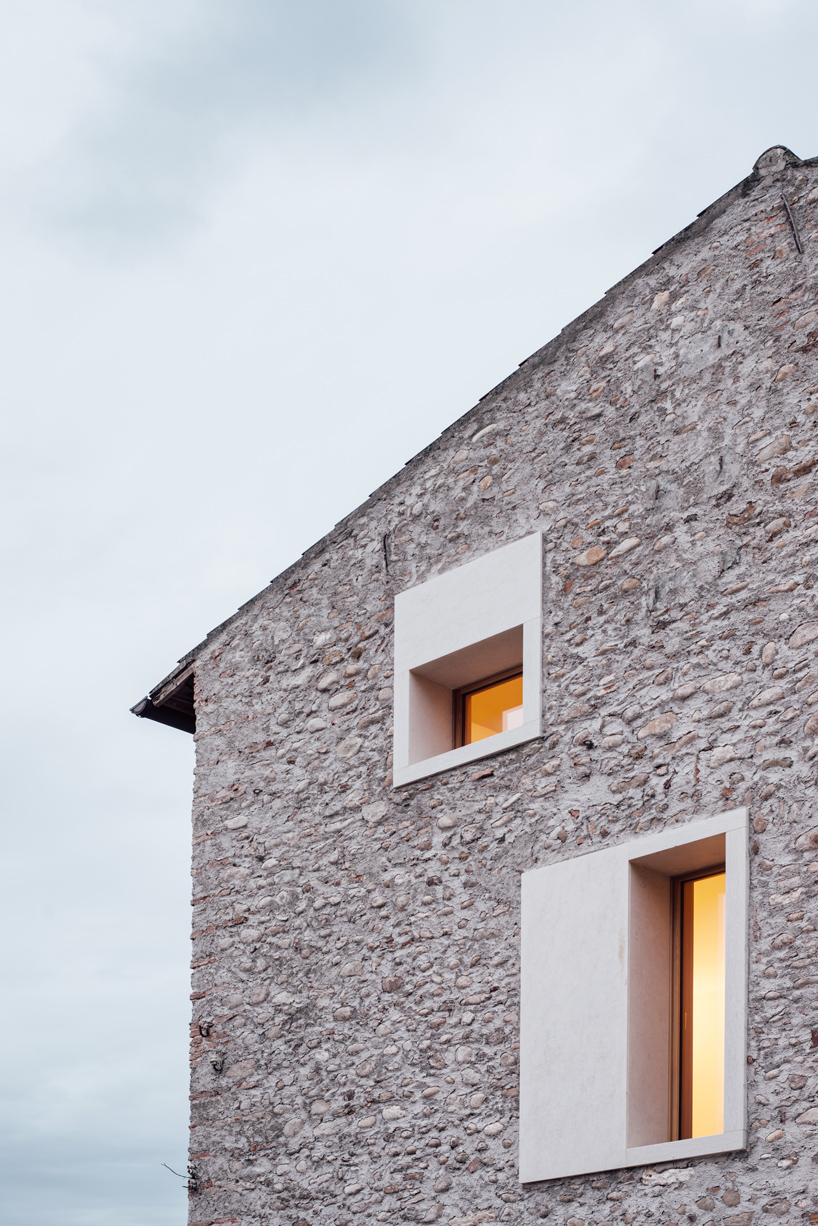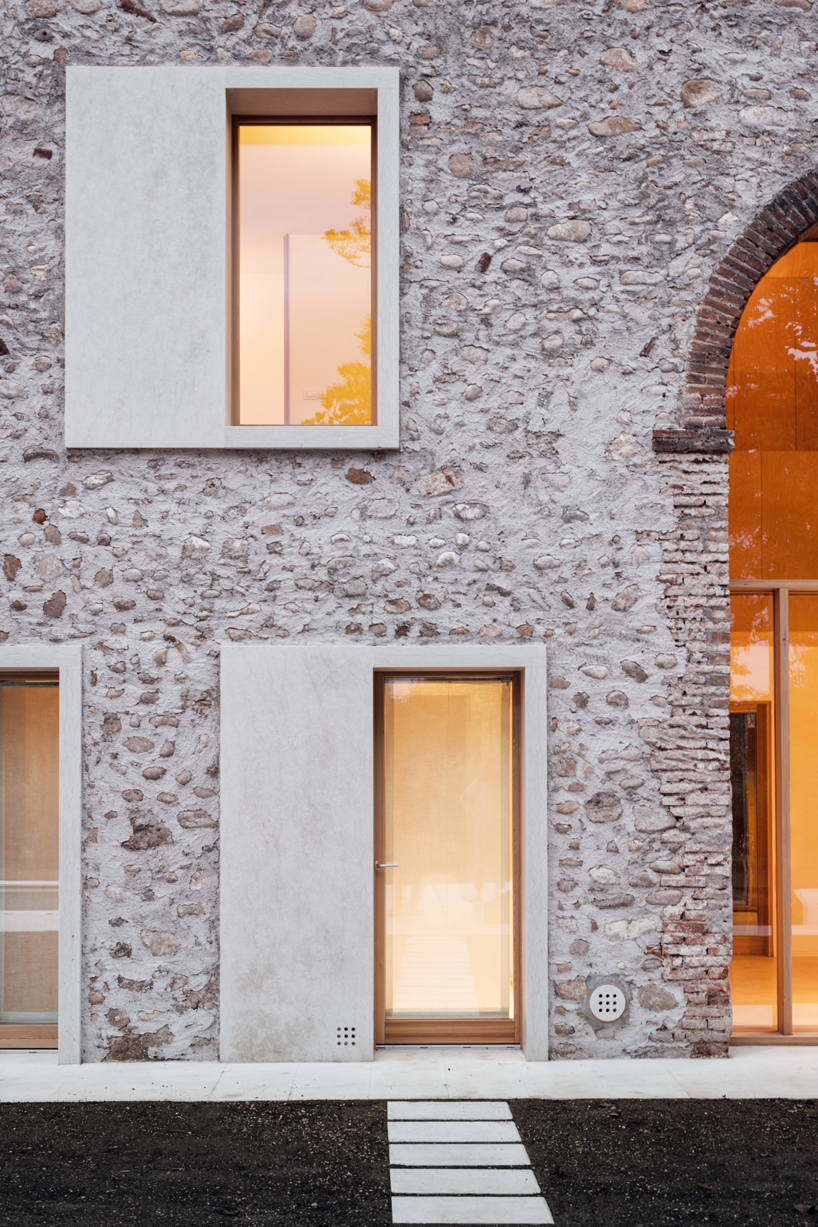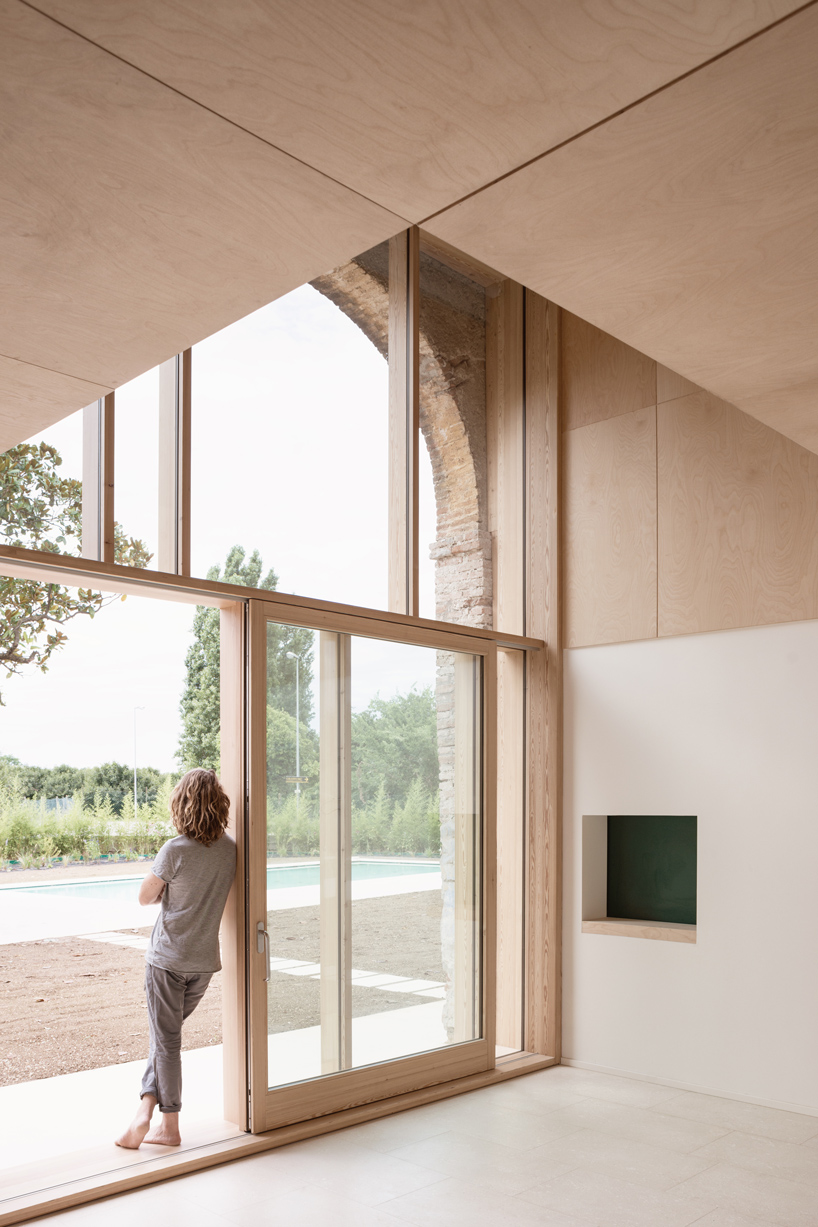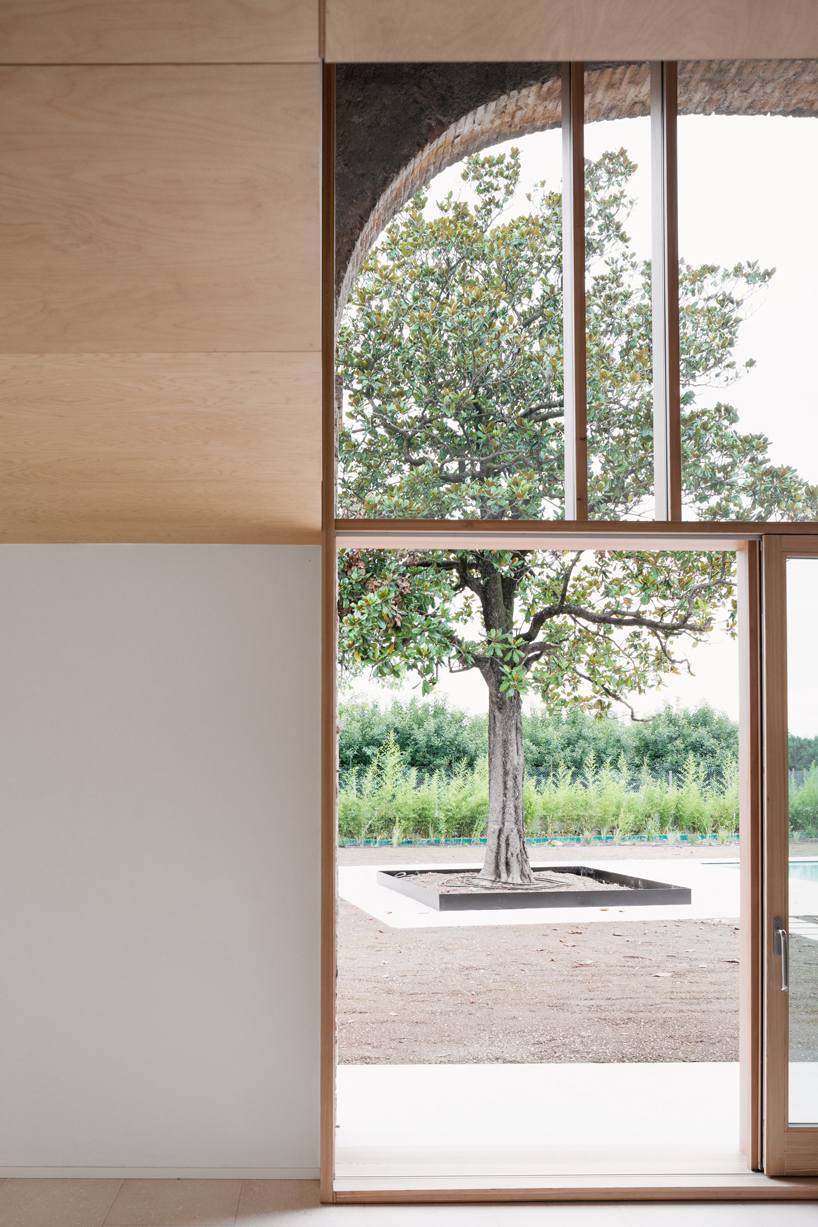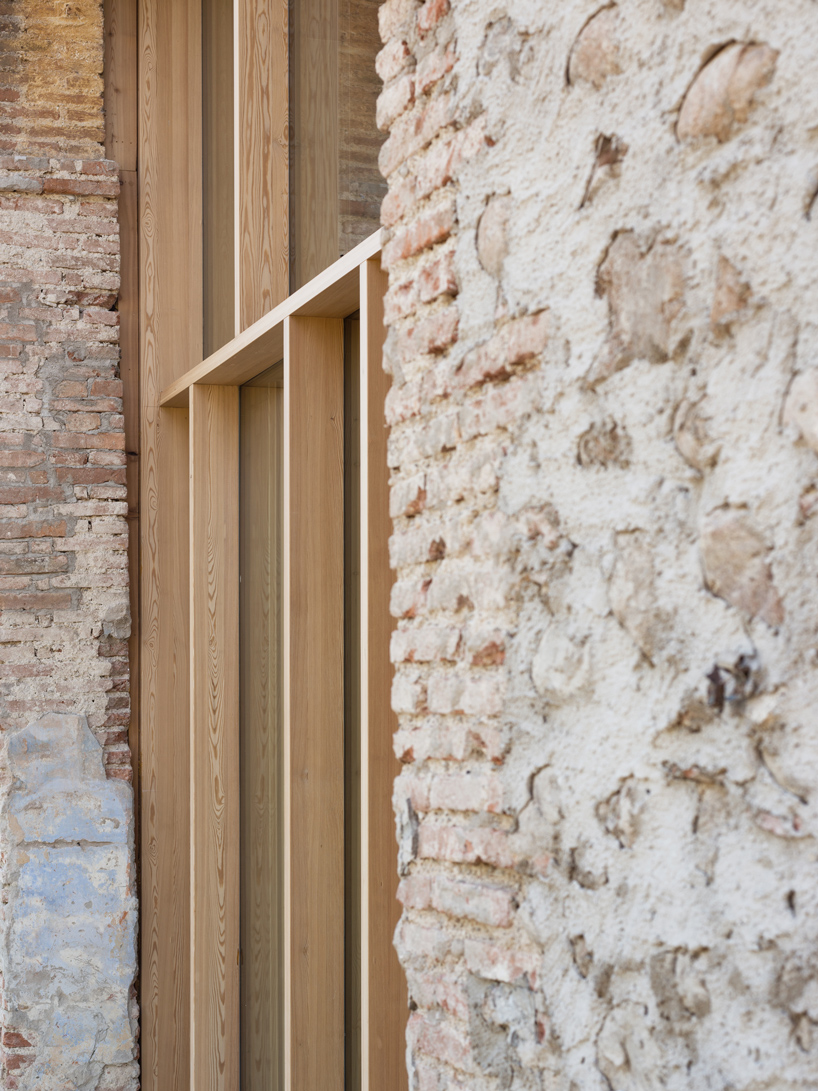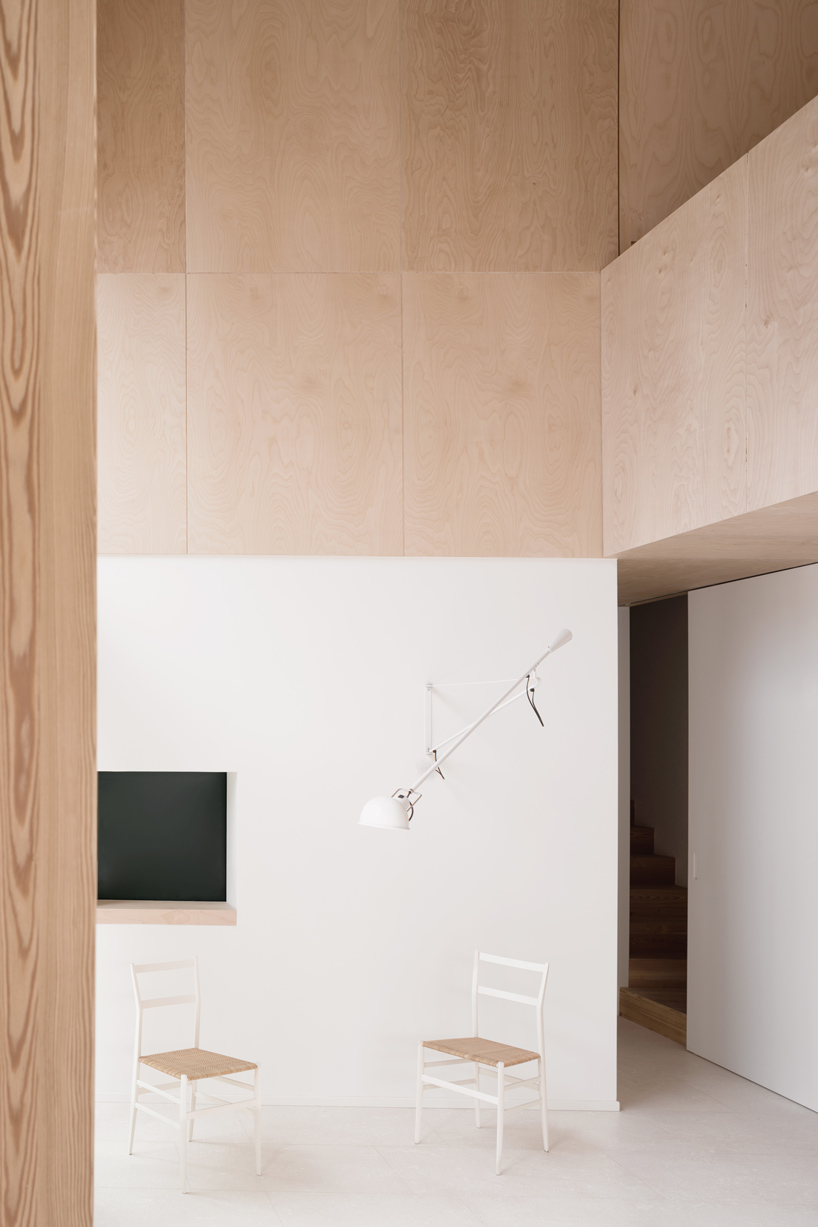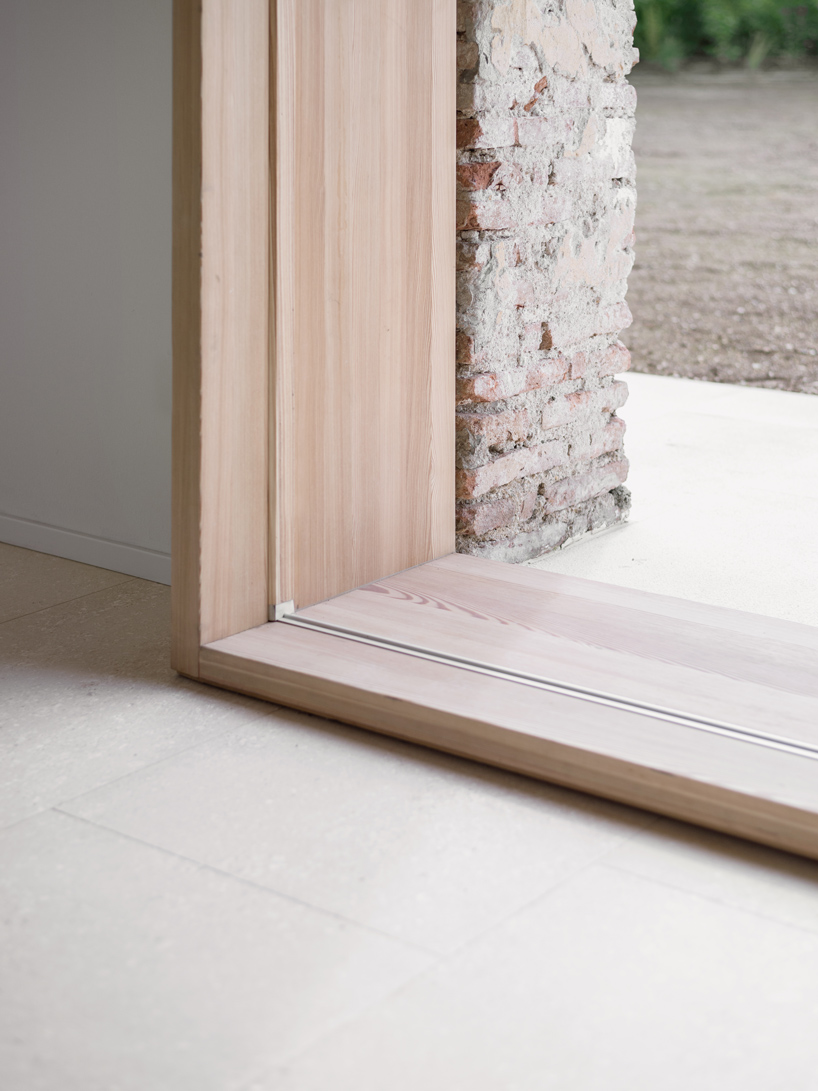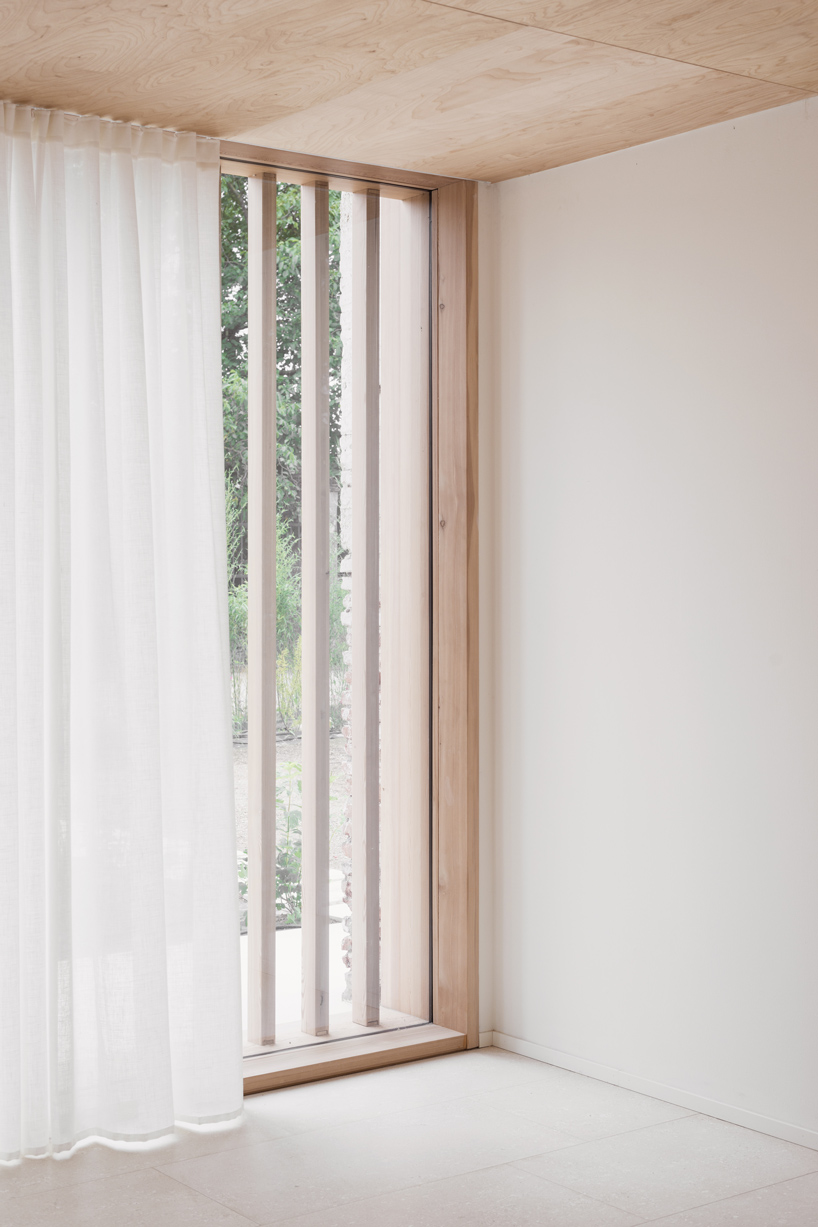 project info:
architects: studio wok
project site: verona
collaborators: federica torri
general contractor: PFM contract
windows and furniture: gf arredamenti
stone flooring: grassi pietre
structure, sustainability consultant: studio tecnico associato breoni
agronomy consultant: simone bellamoli
photography: simone bossi
The post studio wok blends history and modernity with a country home in verona appeared first on Architecture Admirers.