austria-based studio innauer-matt architekten presents the 'house with three eyes,' a home situated on the edge of a forest outside the center of a nearby village. the new house replaces a derelict farmhouse, abandoned half a century ago, which had been deteriorated beyond repair by wind and weather. the resulting project, a house for four people, comprises a living room which occupies two levels looking outward toward the distant views of the rhine valley. the integrated outdoor terrace opens the kitchen and dining space out onto the garden with its fountain and shed. inside, a narrow staircase leads toward the living room on the upper floor, the heart of the house.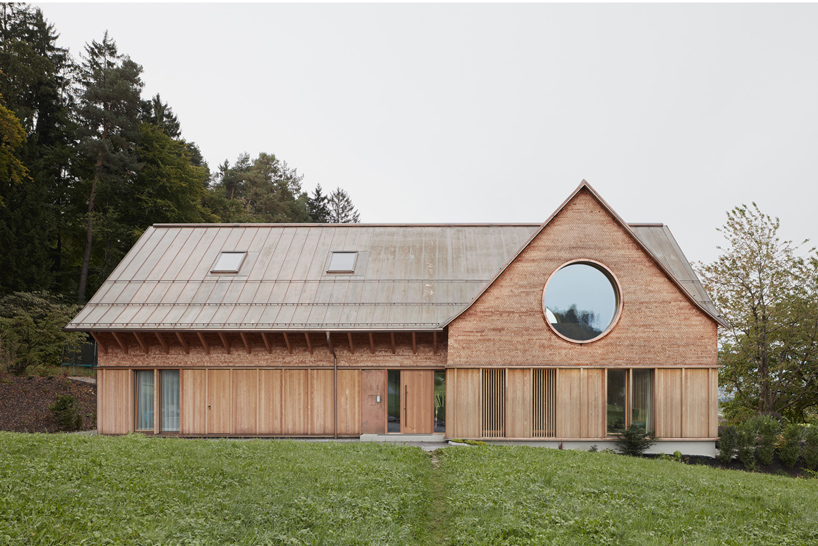 all images by adolf bereuter
innauer-matt architekten opens up the interior of the 'house with three eyes,' reorganizing the interior with a lofty, open-plan. the main centralized loft space, which integrates a collection of different programs, houses an office area, bar, living area, and an open fireplace. daylight enters the room through three large, circular windows. each of these windows faces a different direction — each with varying geographic conditions — inviting different landscapes into the room. despite its exposed location, the summer house is an unobtrusive, effortless addition to the surrounding landscape.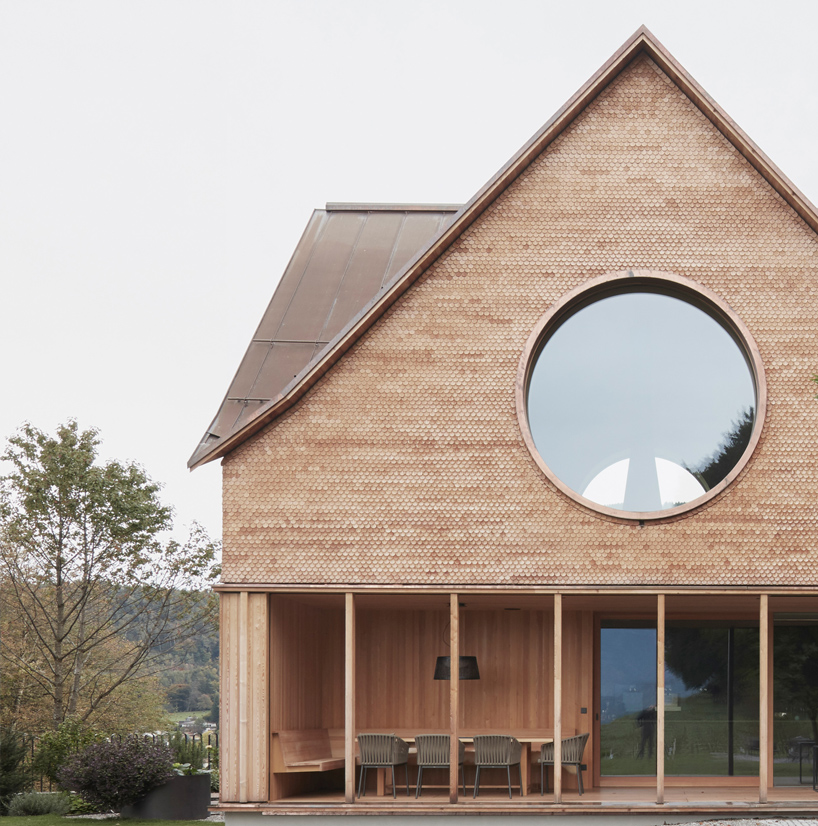 the original raw exterior shell of timber and concrete was wrapped in an envelope of delicate latticework. this clean lattice façade cladding the ground floor encloses discreet floor-to-ceiling openings and doors. along the upper floor, a façade of rounded shingles together with the three circular windows lead up to the house's distinctive pitched roof. the house's outer image is characterized by its larch façade and copper roof — materials that will both soon develop a natural patina.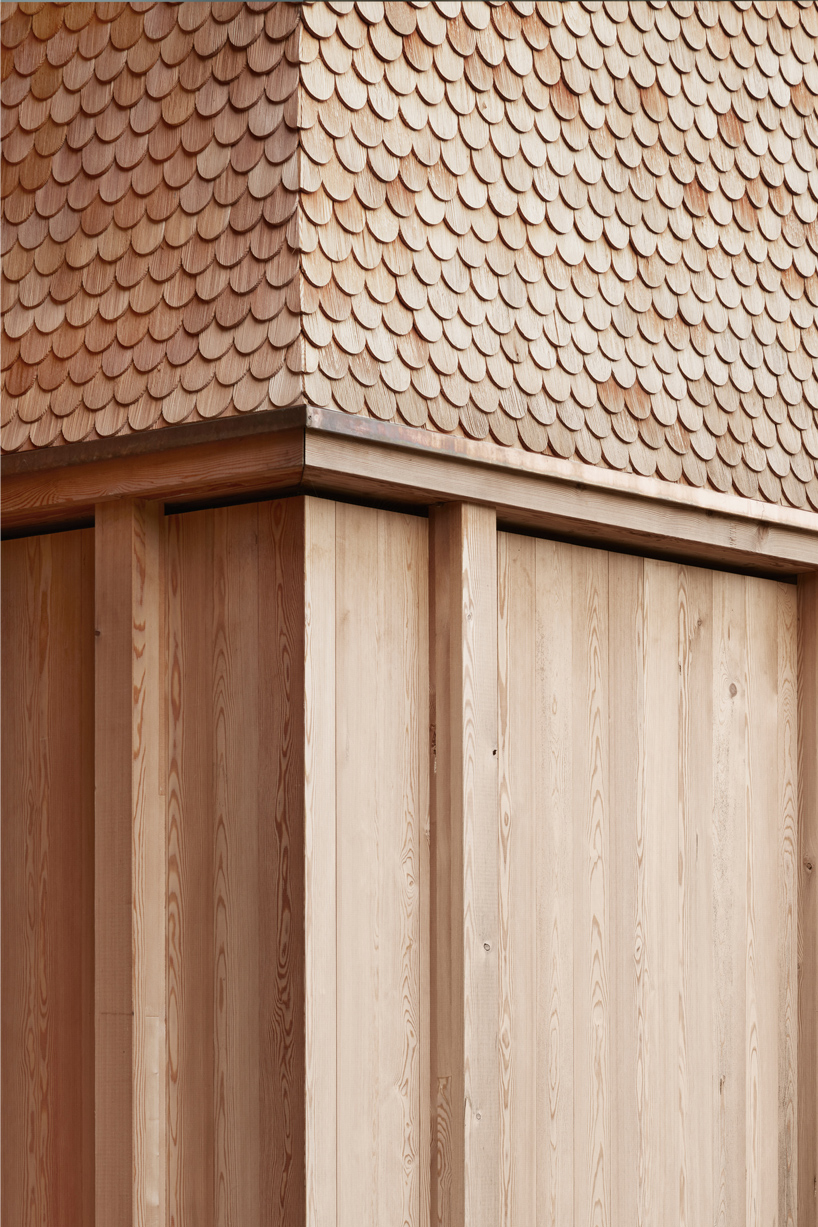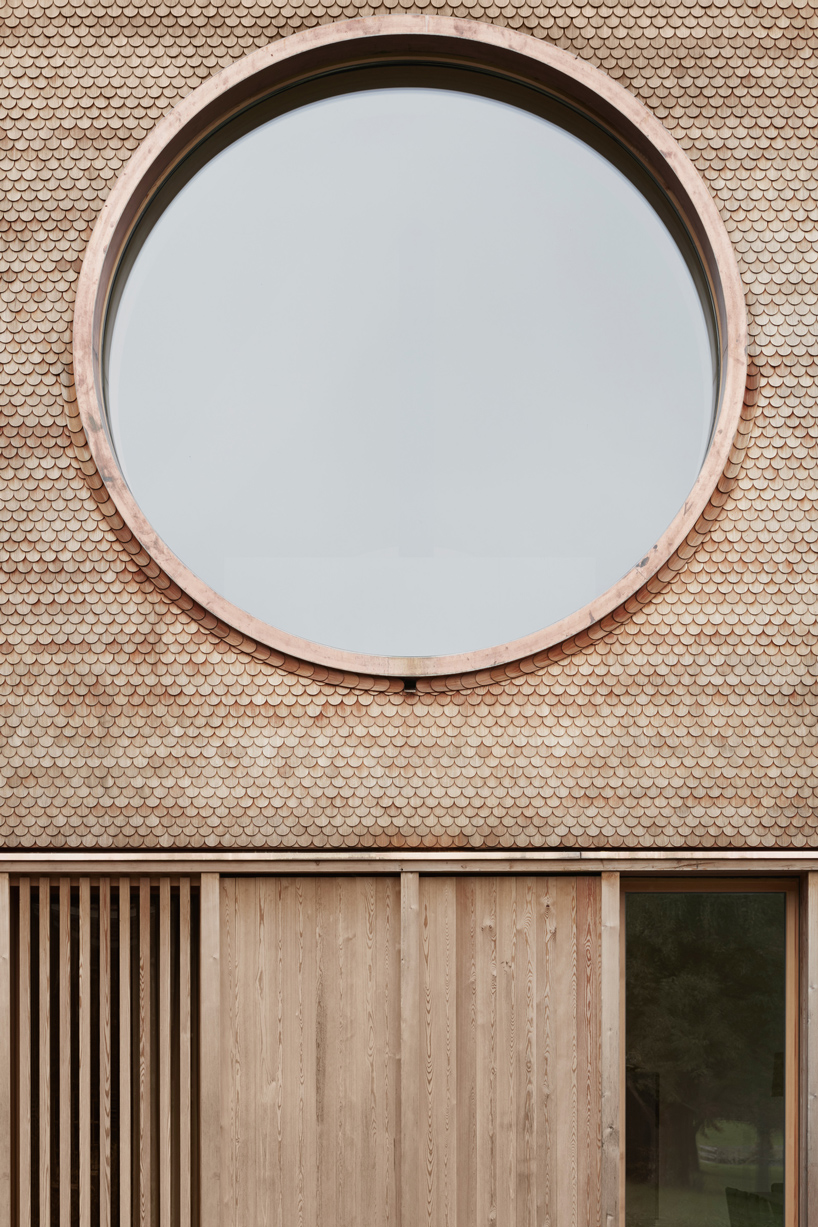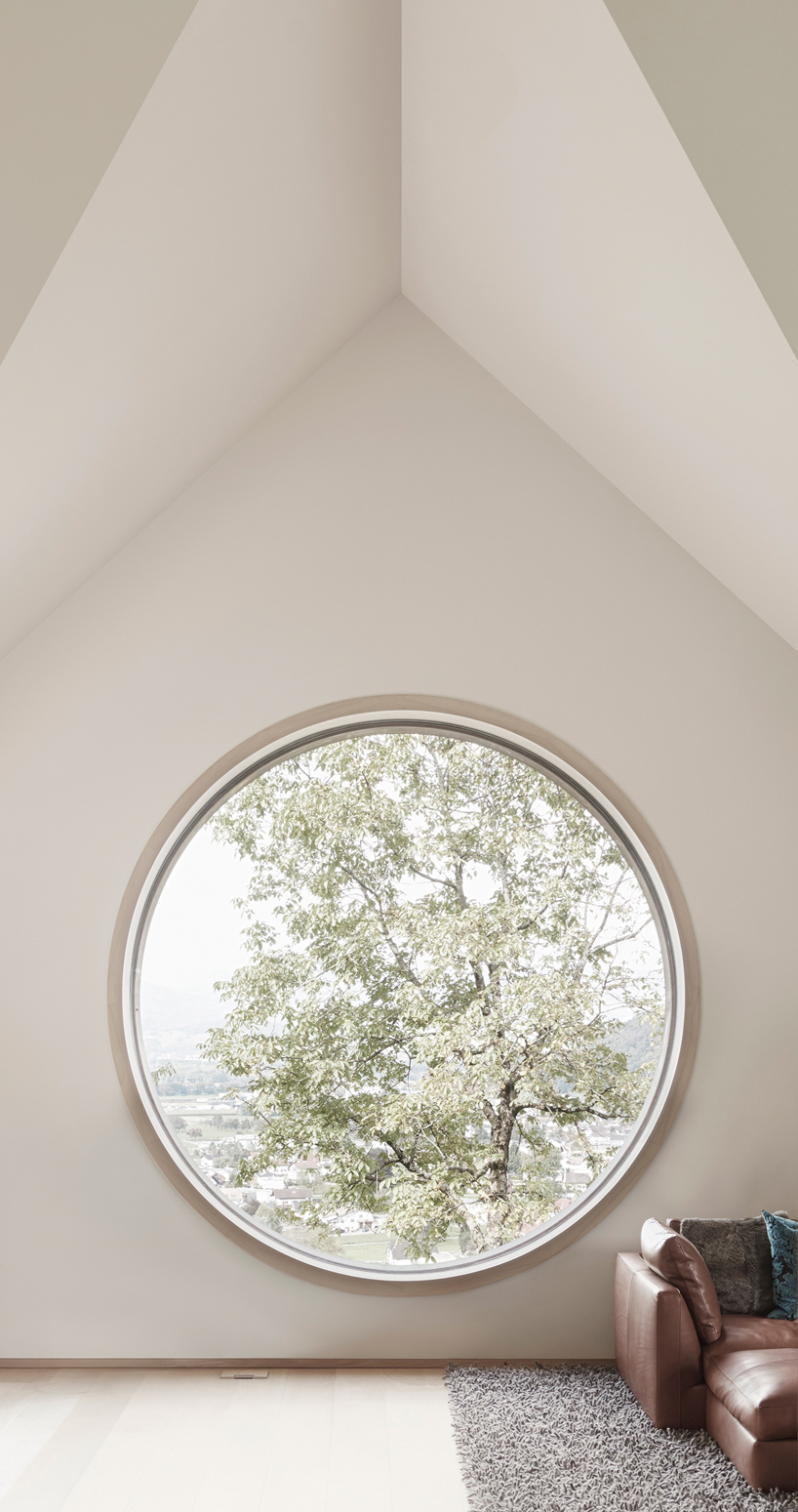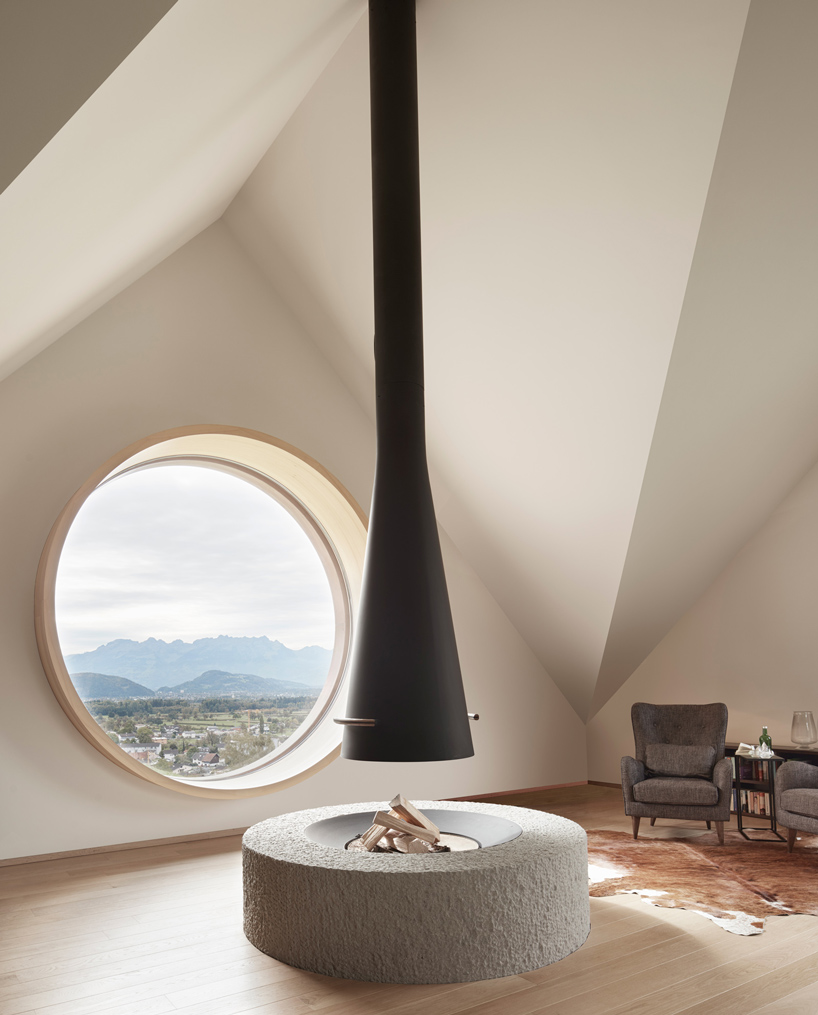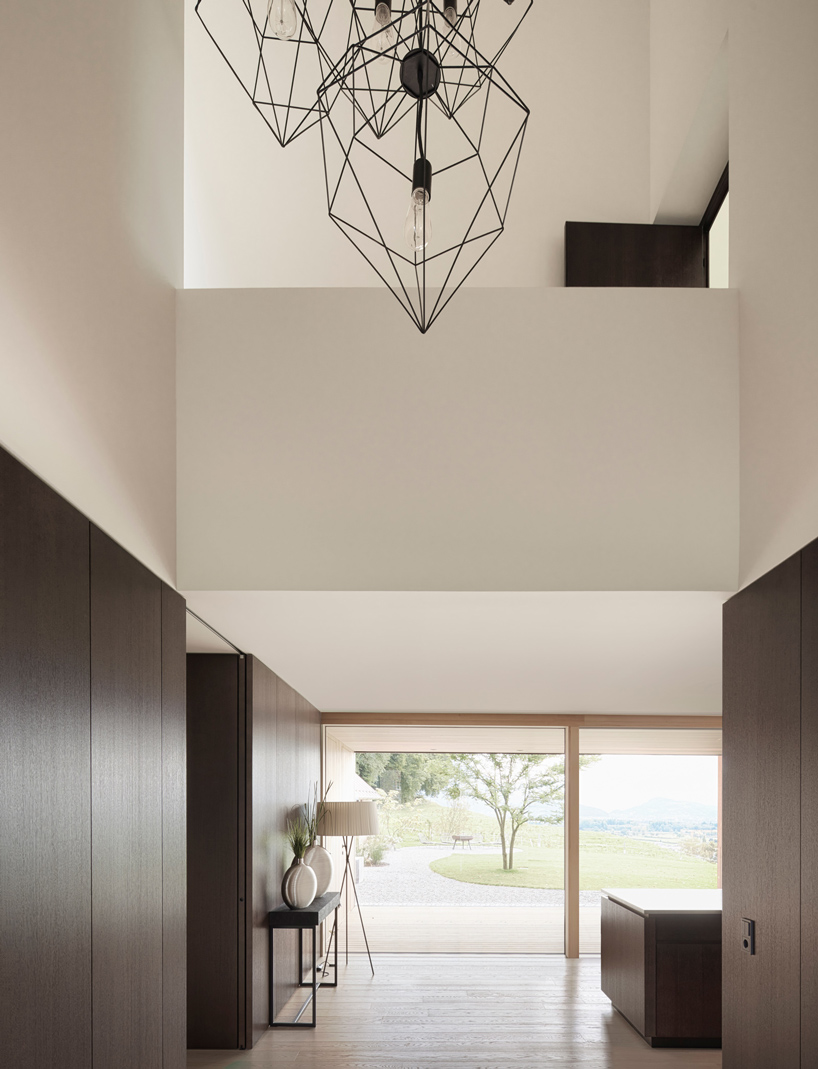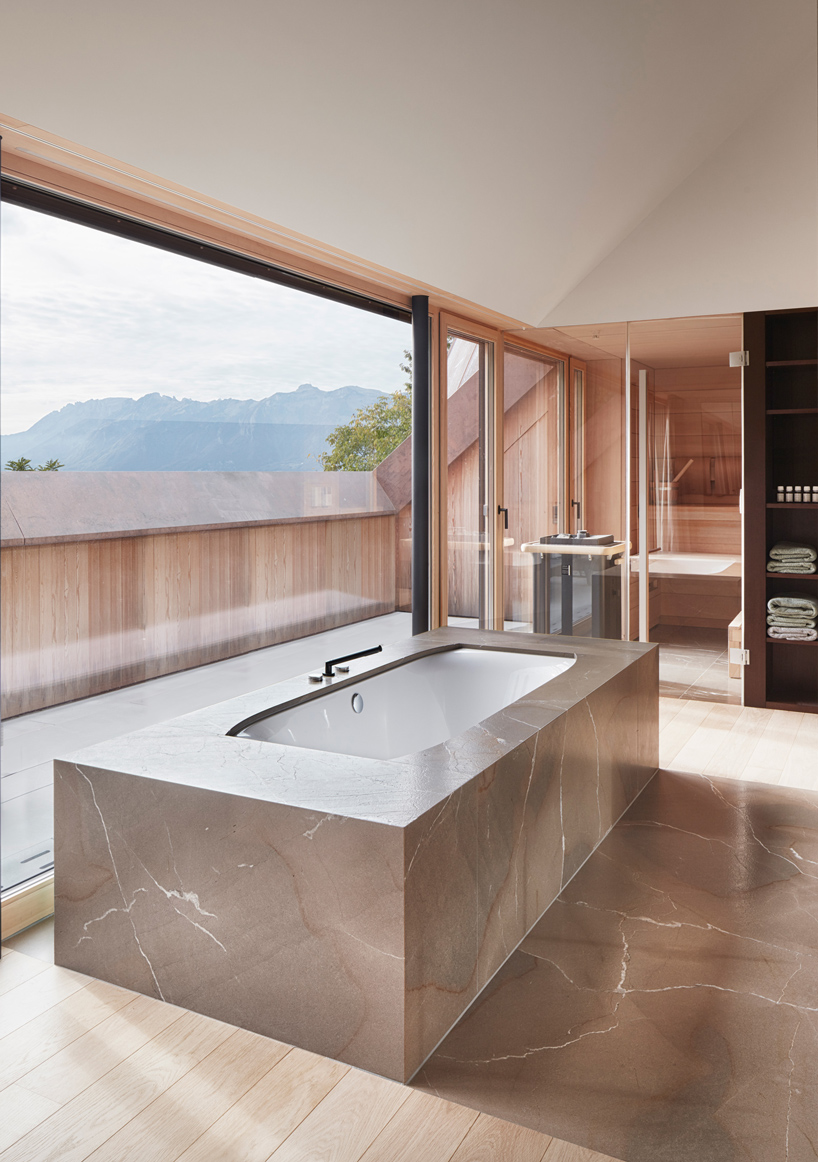 project info:
project name: house with three eyes
architects: innauer-matt architekten 
location: weiler, vorarlberg, austria
client: sonja and thomas summer
photographer: adolf bereuter
The post the 'house with three eyes' overlooks the mountains of austria's rhine valley appeared first on Architecture Admirers.