promoted as an answer to the affordable housing crisis and a desirable alternative to traditional homes and mortgage, the tiny house movement continues gaining momentum. more than half of americans would consider living in a home that's less than 600 square feet, according to a survey done by the national association of home builders. and among millennials, interest increases to 63%. from world renowned architects like bjarke ingels, to more obscure communities of online gamers, the current trend is a welcomed challenge and a source of inspiration for anyone keen to try their hand at compact living.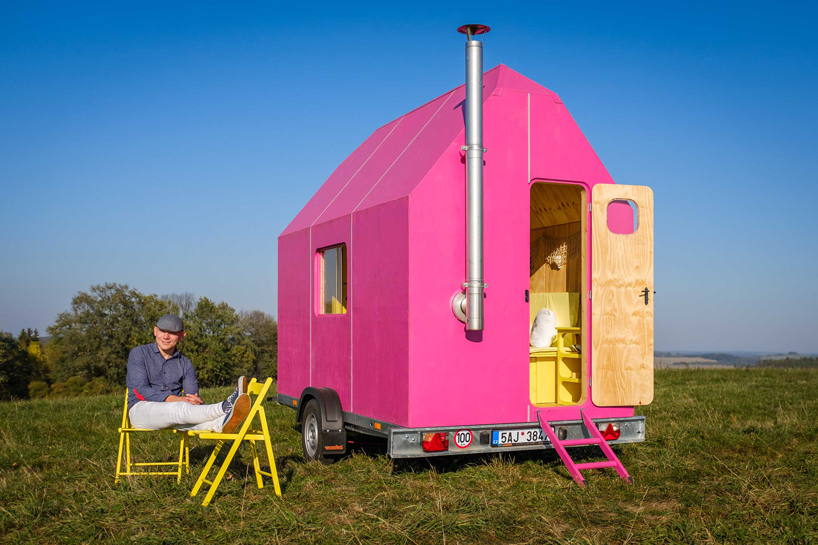 images courtesy of pin-up houses
led by founder and main architect, joshua woodsman, pin-up houses is just one example of an international studios driven by these constraints. 'the main point of our concentration are proposals of small wooden house designs with emphasis on social housing and affordable living', it reads on the company's website. they offer building plans for timber small houses including cabins, cottages, sheds and kids playhouses.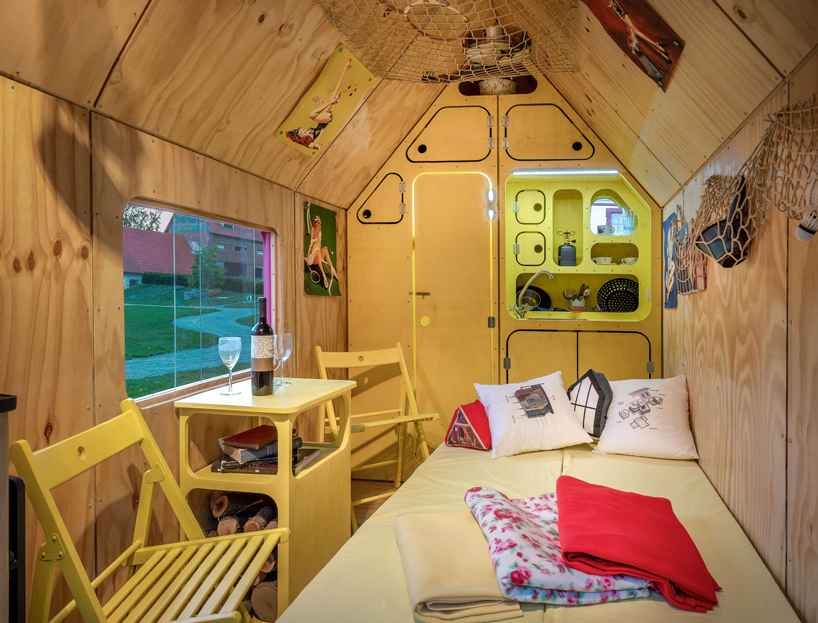 their latest is the portable magenta tiny house, an unapologetically pink timber structure, constructed atop a flat trailer. the 11ft 2 'x 6ft 2' build comprises of heat-insulated wooden panels on all sides. inside, smart configuration accommodates a sofa bed, heating stoves, a chemical toilet and a small kitchenette. storage space is situated in clever built-in furniture and stretched nets which are used for stowing things.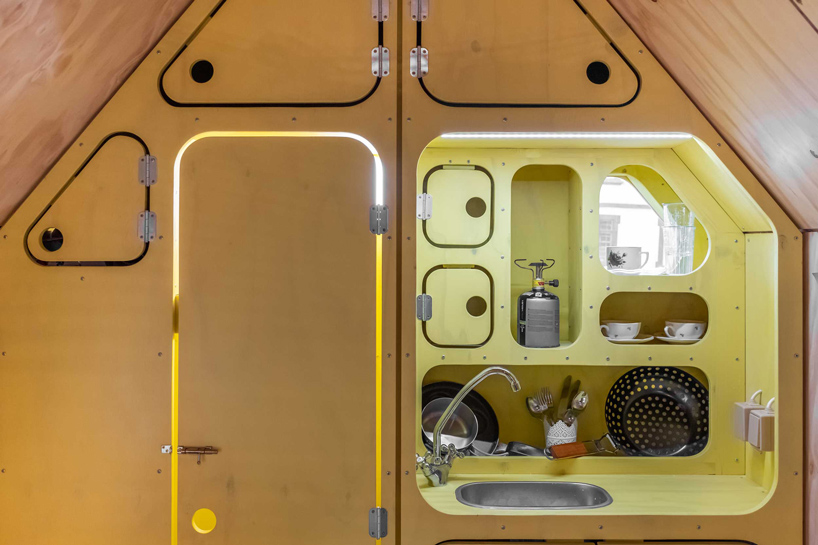 the house isn't equipped for off-grid living and looks more suited to family-friendly camping aficionados. never the less, it's a kitsch interpretation of living with a little rather than a lot. it has functional wiring with the ability to connect the trailer to a mains source by cable. there are four interior and one exterior lights – two in the main room, one in the toilet and the kitchen. there are also 3 electrical outlets. the kitchenette is equipped with a water tank, a gas cooker and plenty of open and seal-able drawers.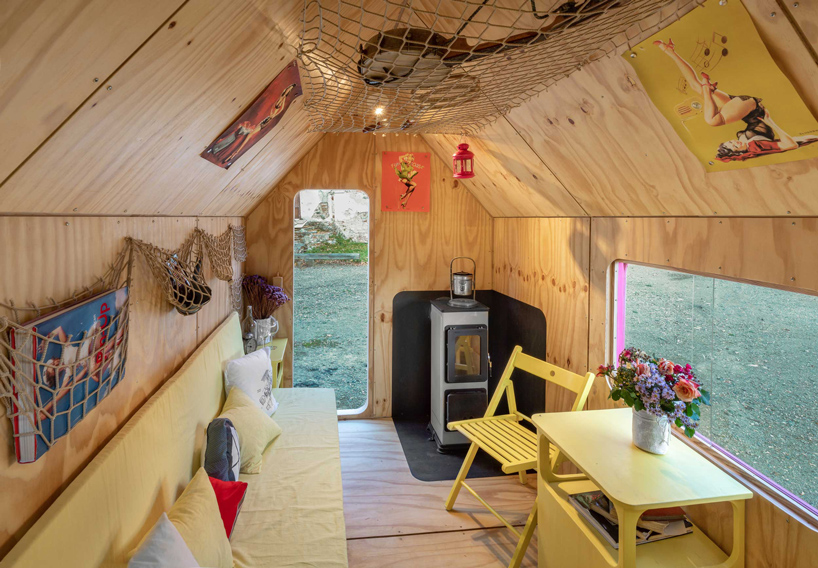 '[magenta tiny house] is a manifesto of temporary independent housing, against debt and mortgages', the studio explains. the structure took only 3 months to build and cost a total of 11,000 USD including materials and labour. 'it is a manifesto of temporary independent housing, against debt and mortgages.'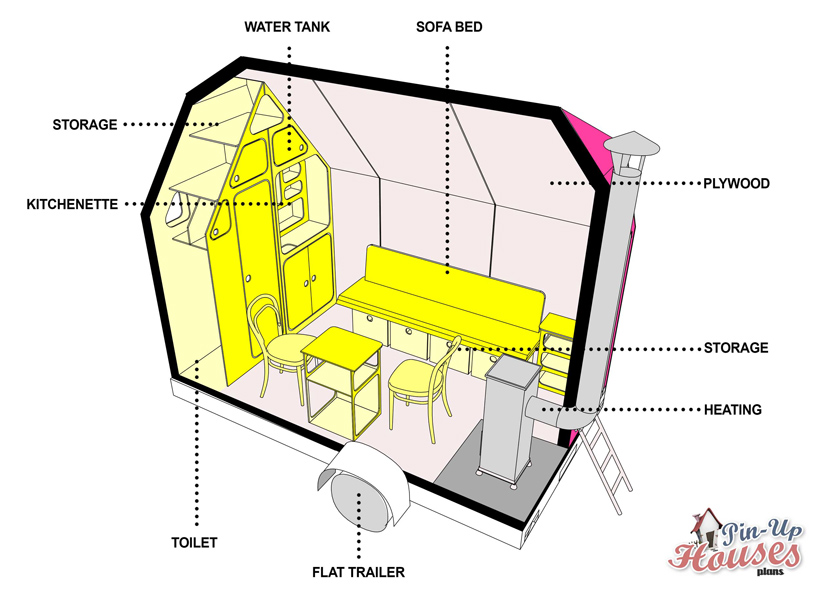 kieron marchese I designboom
jan 16, 2019
The post the magenta tiny house is a kitsch interpretation of compact living appeared first on Architecture Admirers.