the shed — the telescopic, adaptable structure by DS+R in collaboration with rockwell group — opens to the public on april 5th with new works in the visual and performing arts. the project, best known for its ability to transform and adapt to changes in program, opens in new york city as part of hudson yards — the largest private real estate development in the history of the united states. is comprised of two floors of expansive galleries, the versatile 500-seat griffin theater, and the mccourt, a multi-use hall for large-scale performances, installations, and events. a rehearsal space, lab for local artists, and event space are located in the tisch skylights on the top floor.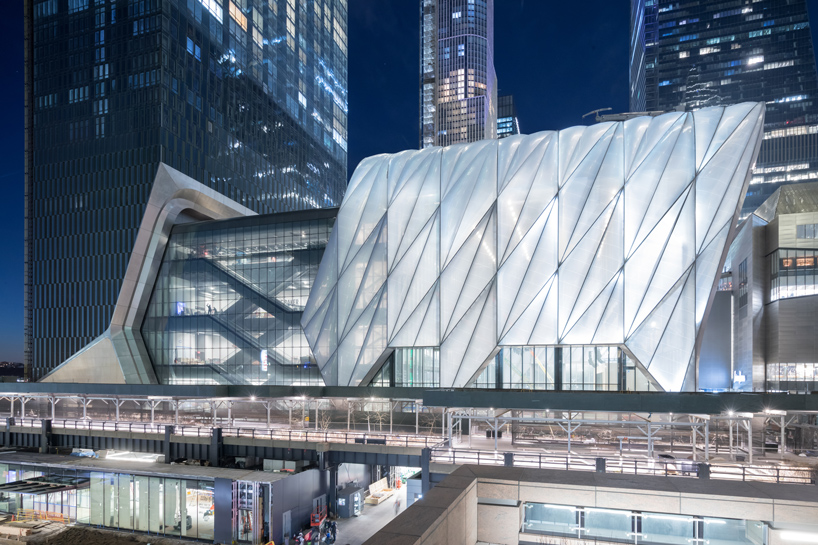 evening view of the shed from 30th street
photography by iwan baan | courtesy of the shed
new york's iconic new arts center that commissions, develops, and exhibits original, transdisciplinary works of art for all audiences, opens to the public with the world premiere of 'soundtrack of america.' the five-night concert series, conceived by contemporary oscar-winning director steve mcqueen with a creative team led by quincy jones and maureen mahon, celebrates the unparalleled impact of african american music on contemporary culture. with performances by a new generation of artists on a rockwell group-designed set, soundtrack of america traces the family tree of jazz and gospel, blues and R&B, rock and roll, house, hip hop, and trap that has influenced new artists who continue to develop the legacy.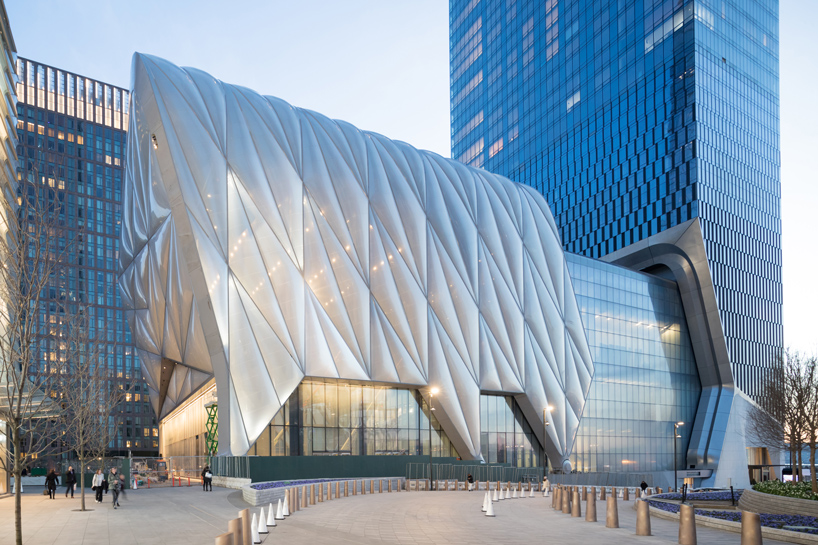 evening view of the shed from hudson yards / north elevation
photography by iwan baan | courtesy of the shed
when deployed, the shed's telescoping outer shell creates the mccourt — a 17,000 square-foot space with conditioned light, sound, and temperature. named in recognition of shed board member frank mccourt, jr., and his family, the space can accommodate an audience of nearly 1,250 seated or over 2,000 standing. large operable doors to the north and east transform the mccourt into an open-air pavilion. when the translucent shell is nested over the base building, the resulting 20,000-square-foot exterior plaza offers open public space with room for outdoor exhibitions and events.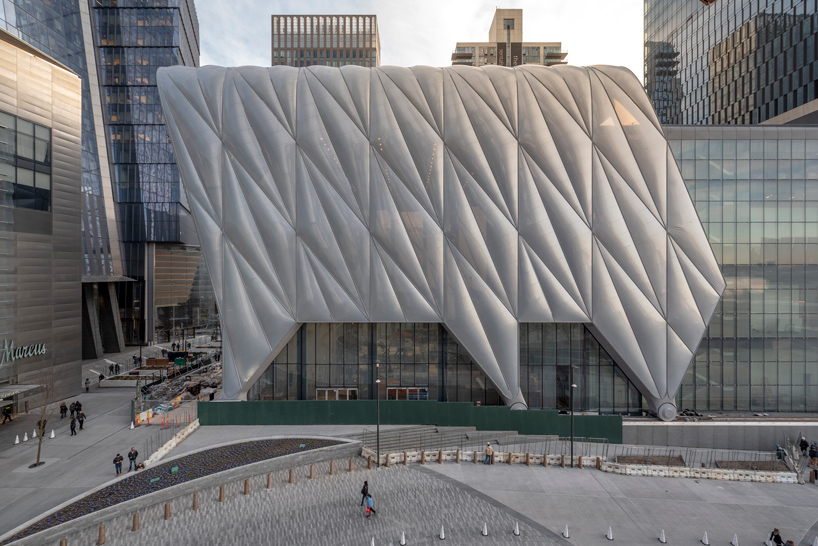 view of the shed from hudson yards / north elevation
photography by timothy schenck | courtesy of the shed
the shed features two expansive and programmatically flexible column-free galleries on the second and fourth level of the base building. together these areas total more than 25,000 square feet of lofty, museum-quality space. operable east-side walls can join the galleries with the mccourt to accommodate space or seating requirements for larger-scale installations and performances. an 11,700 square foot, sound-isolated black box space on the sixth level — the kenneth c. griffin theater — can be either used as a single large theater with 500 seats or subdivided into two smaller theaters that can host concurrent events.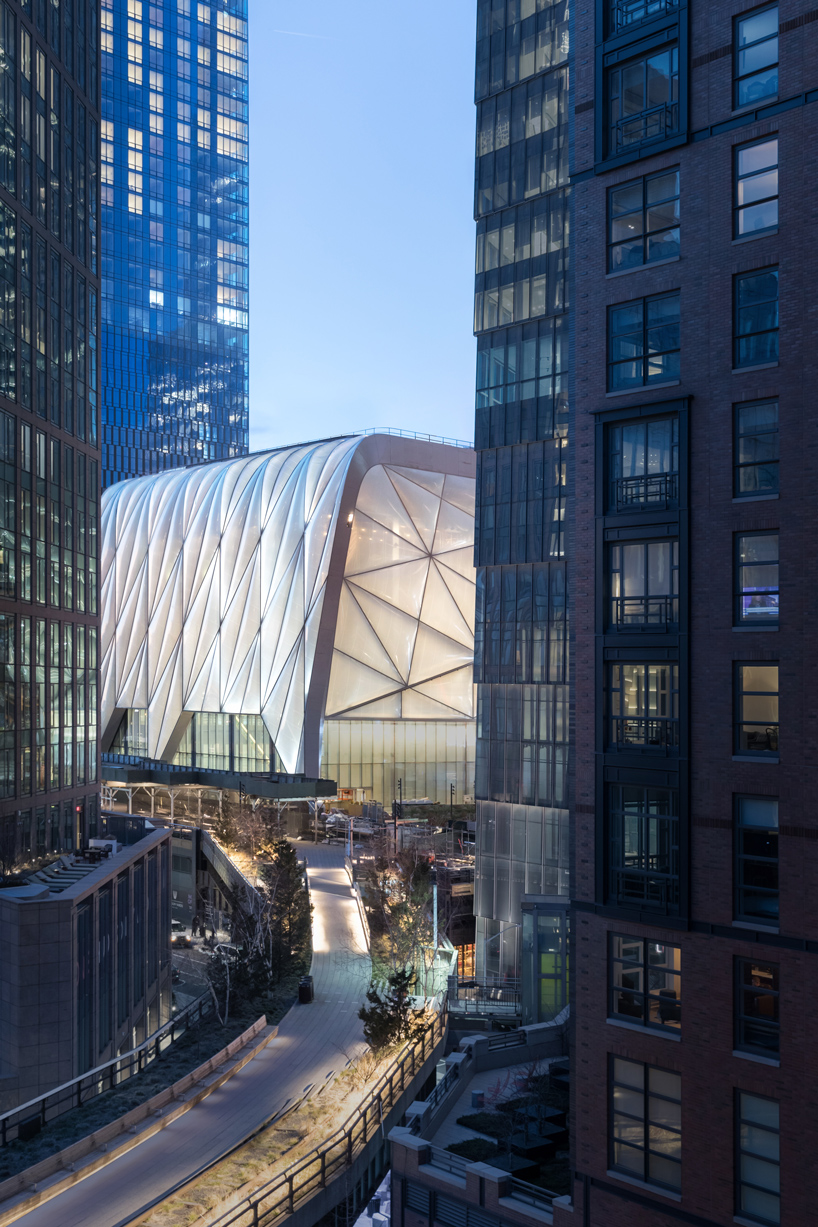 evening view of the shed from the high line
photography by iwan baan | courtesy of the shed
elizabeth diller, of diller scofidio + renfro, comments: 'eleven years in the making, the shed is opening its doors to the public as a perpetual work-in-progress. I see the building as an 'architecture of infrastructure,' all muscle, no fat, and responsive to the ever-changing needs of artists into a future we cannot predict. success for me would mean that the building would stand up to challenges presented by artists, while challenging them back in a fruitful dialogue.'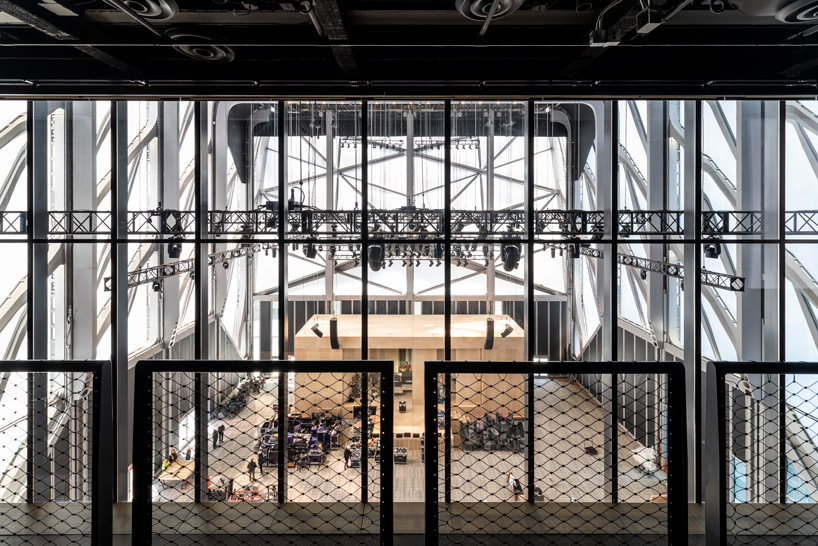 view of mccourt from griffin theater
photography by timothy schenck | courtesy of the shed
david rockwell, of rockwell group, elaborates: 'the shed was conceived as an adaptable and structural palette that will allow an extraordinarily diverse group of creators and artists to incorporate the building into their work. after what has been a wildly satisfying collaboration, we are thrilled to hand the shed over to the artists and audiences who will carry it forward. I couldn't be prouder. it's an exciting addition to the long lineage of institutions that have kept our city on the cutting edge of the arts. ultimately, it is a testament to the energy of new york city.'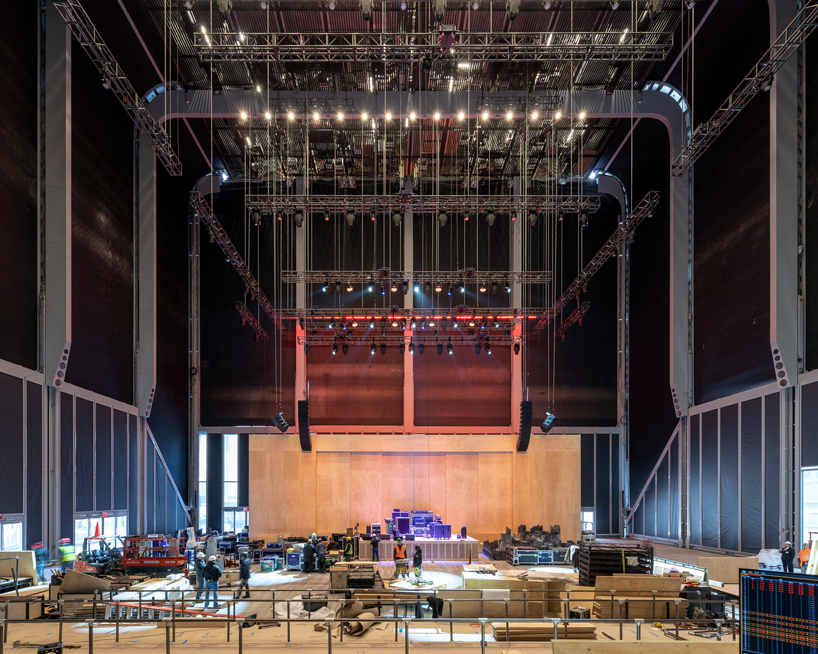 view of mccourt with black out shades drawn
photography by timothy schenck | courtesy of the shed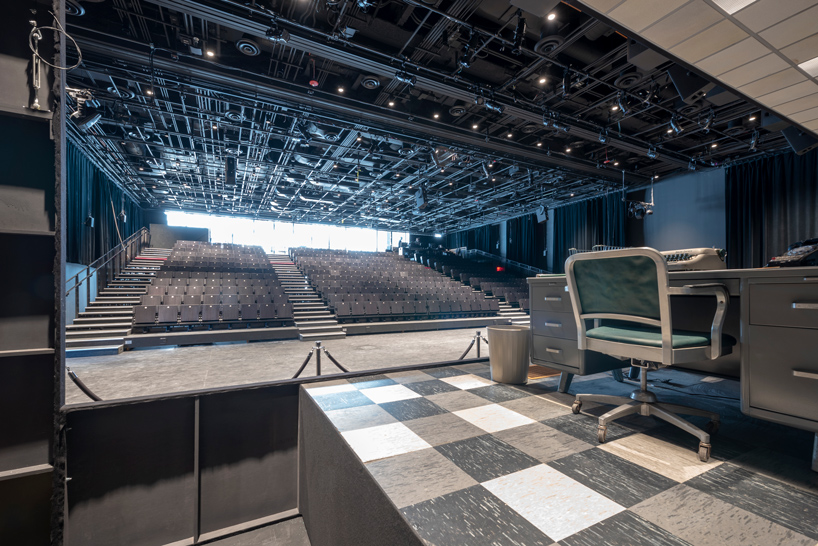 griffin theater with view towards mccourt
photography by timothy schenck | courtesy of the shed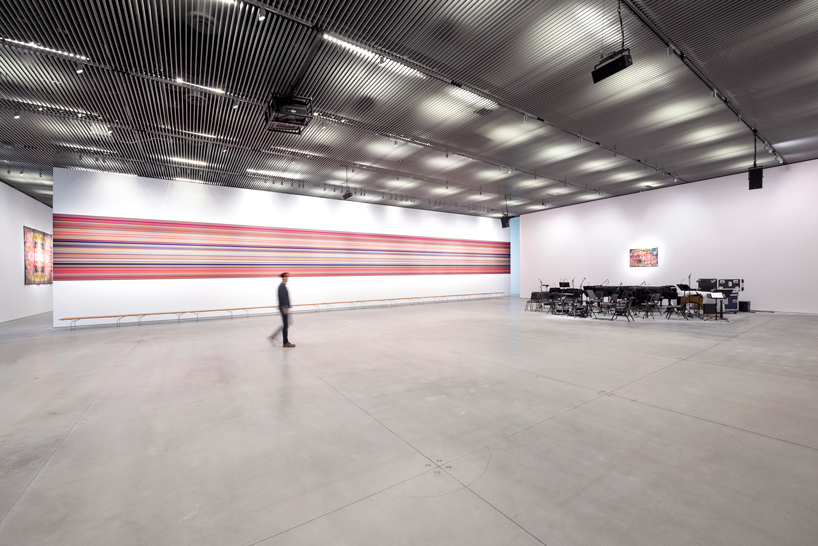 level 2 gallery: reich richter pärt installation view
photography by timothy schenck | courtesy of the shed
project info:
lead architect: diller scofidio + renfro
collaborating architect: rockwell group
owner's representative: levien & company
construction manager: sciame construction, LLC
structural design, façade engineering and kinetic engineering services: thornton tomasetti
MEP & fire protection consultant: jaros, baum & bolles (JB&B)
kinetic systems consultant: hardesty and hanover
energy modeling consultant: vidaris
lighting consultant: tillotson design associates
acoustics / audio / visual consultant: akustiks
theater consultant: fisher dachs
structural steel fabricator: cimolai
official website: theshed.org
photography: iwan baan and timothy schenck
The post the shed set to 'deploy' at new york's hudson yards appeared first on Architecture Admirers.