VTN architects (vo trong nghia architects) designs castaway island resort along the shore of a touristic vietnamese island in cat ba archipelago. the bamboo destination, which can accommodate up to 160 guests, is only accessible by a two hour boat journey from hai phong port. the private, tropical beach is engulfed on one side by a beautiful mountain range and on the other by an expansive shore of white sand. the resort consists of five huts, a restaurant and a pavilion, which are designed to immerse the guests in nature. gently occupying the white-sand shore, the structure's materiality is respectful of the environment as it is both integrated with its natural surroundings without damaging the gulf. while construction began in 2017, the completed resort was unveiled at the beginning of this year.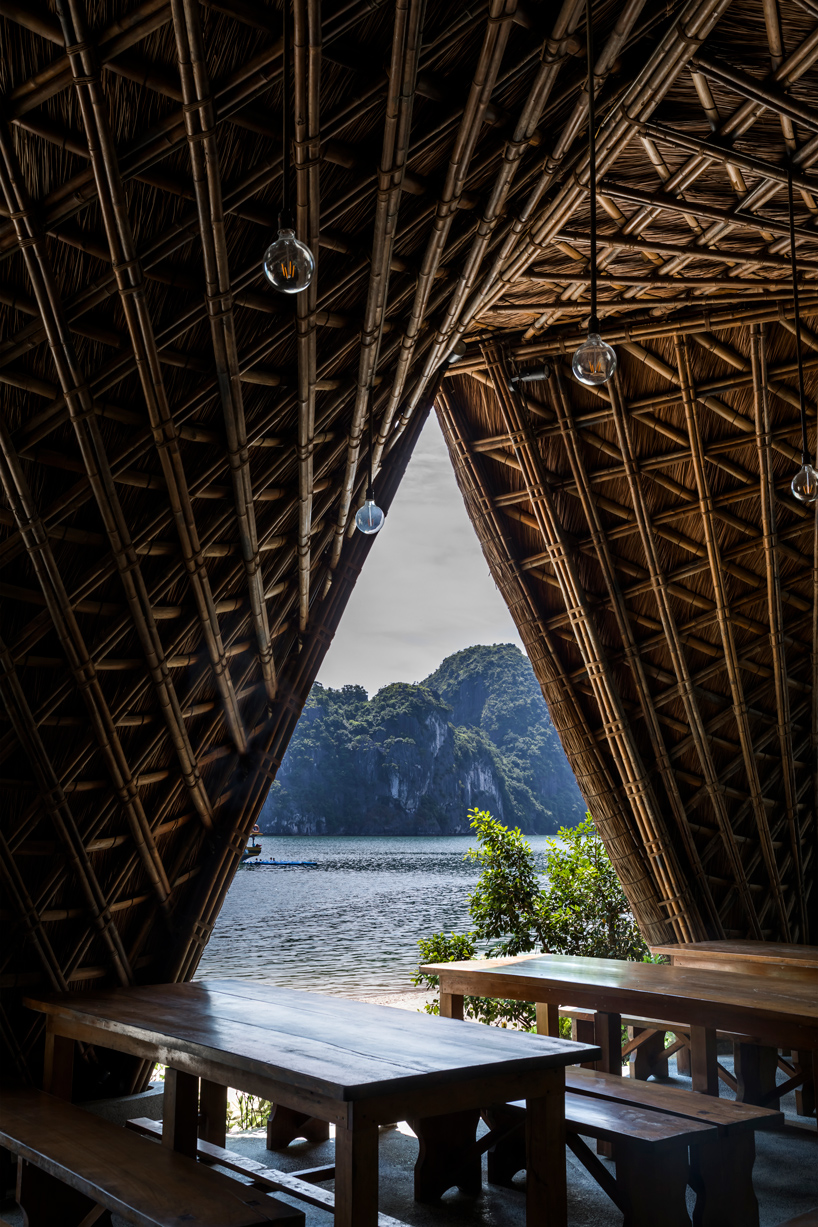 all images by hiroyuki oki
the bamboo structure by VTN architects (vo trong nghia architects) is covered with thatched roof, expressing an authentic vietnamese cultural experience as well as reducing environmental impact. the thin rods of bamboo (tam vong), each measuring only 40-50 millimeters in diameter, are assembled by bamboo dowel nail and tightened by rope. the material is treated with a traditional method which involves soaking the bamboo in mud and then smoking it. the dining space is enclosed by a expressive hyperbolic shell structure, generating a semi-outdoor area for social gathering and interaction. each of the thirteen bamboo shell units is built of 80 straight bamboo rods, resulting in a rhythmic, undulating roof landscape.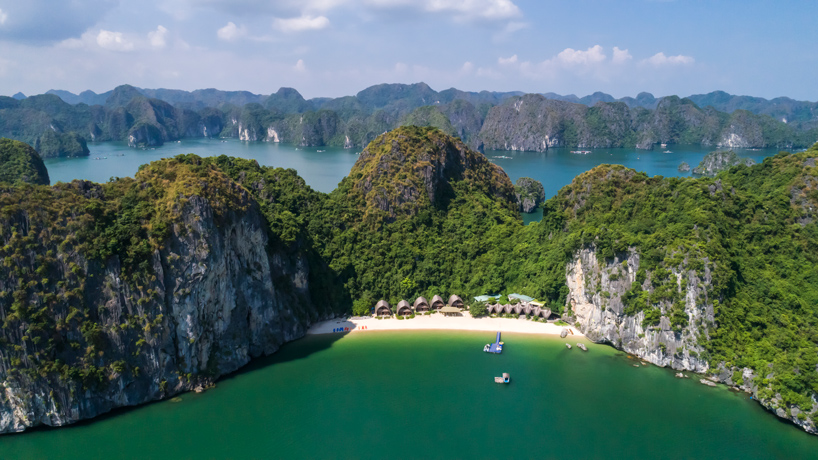 five living units are built as a row of modular bamboo framed huts which offer an intimate space for each guest. these frames are assembled on site to accelerate construction time and ensure quality of craft. an assemblage of recycled timber shutters, typically used in traditional vietnamese colonial villas, form the huts' façade. these bamboo structures not only enhance guests experience on the island but become a landmark of this popular tourist destination, where many boats cruise through the cat ba archipelago. despite the construction of the project, the site is left intact and the nature preserved.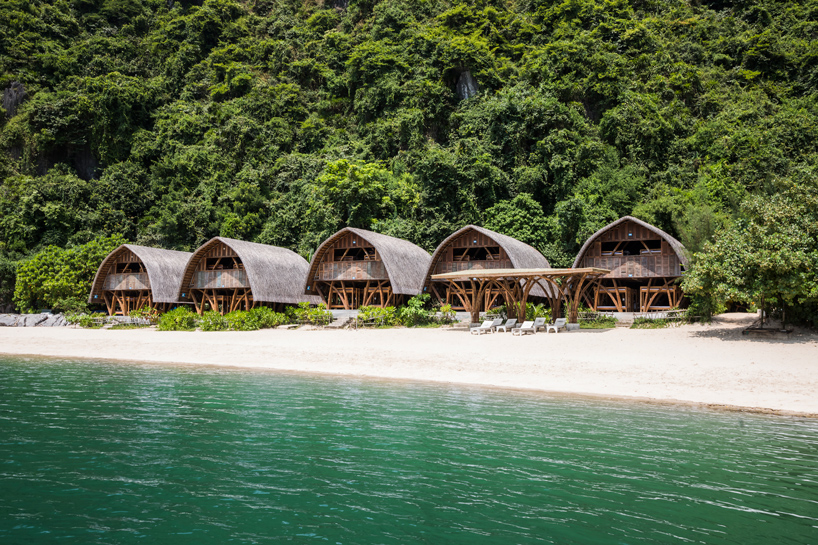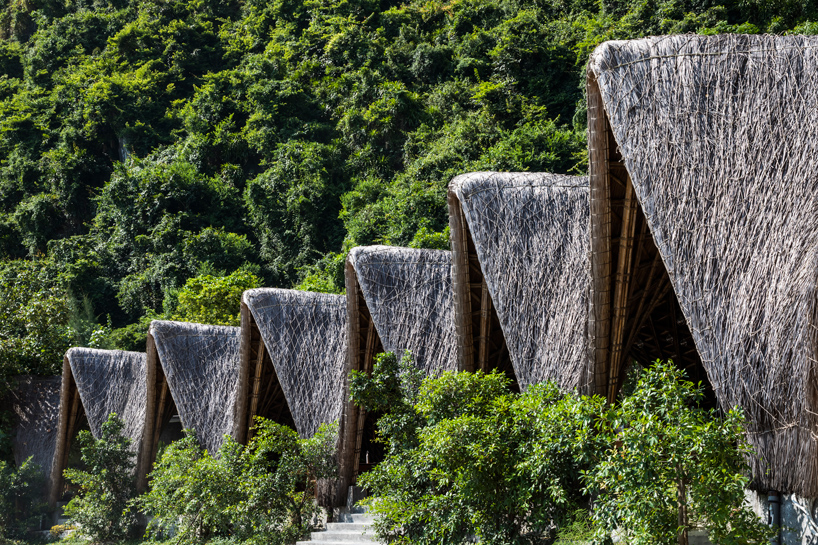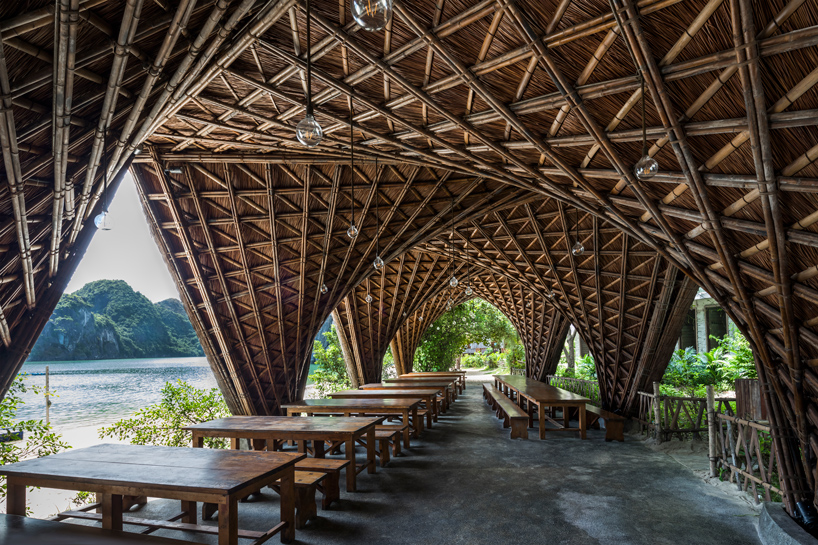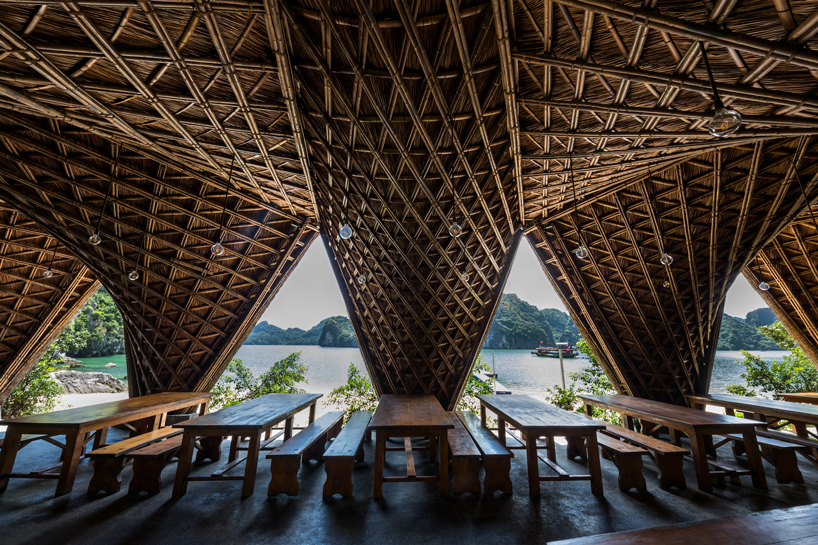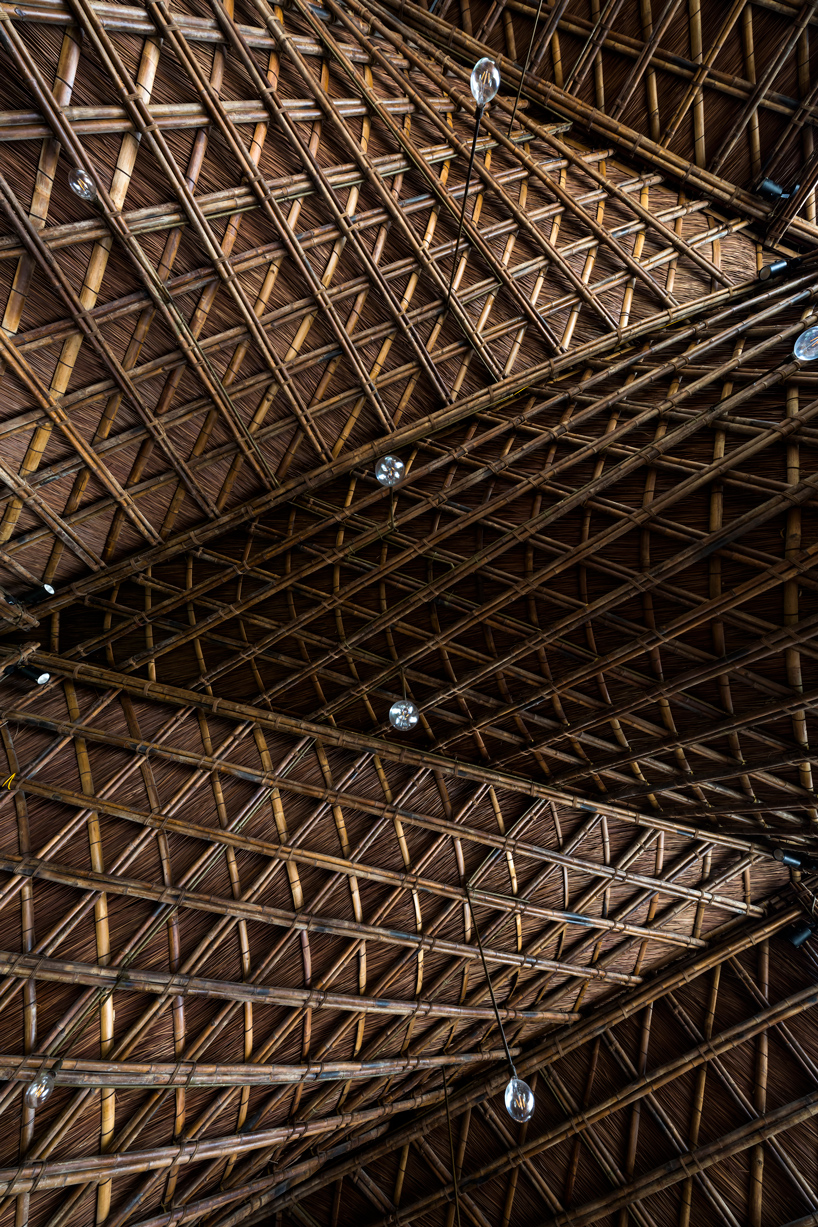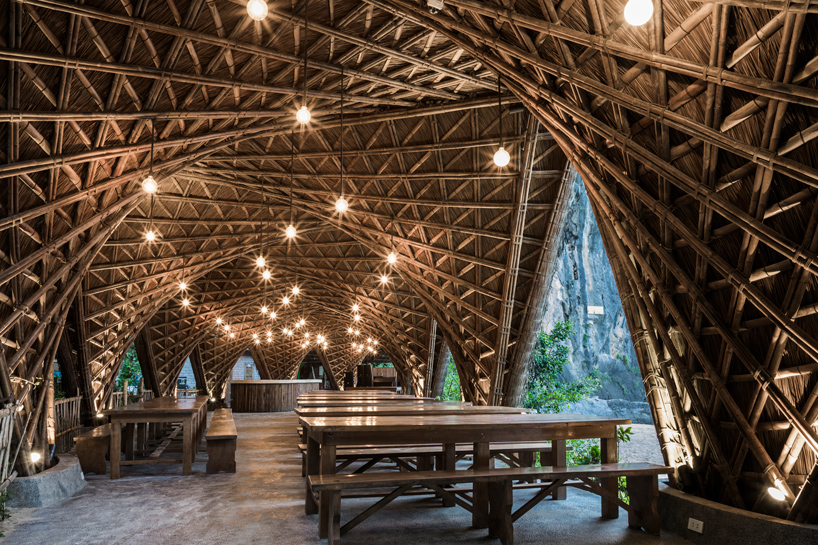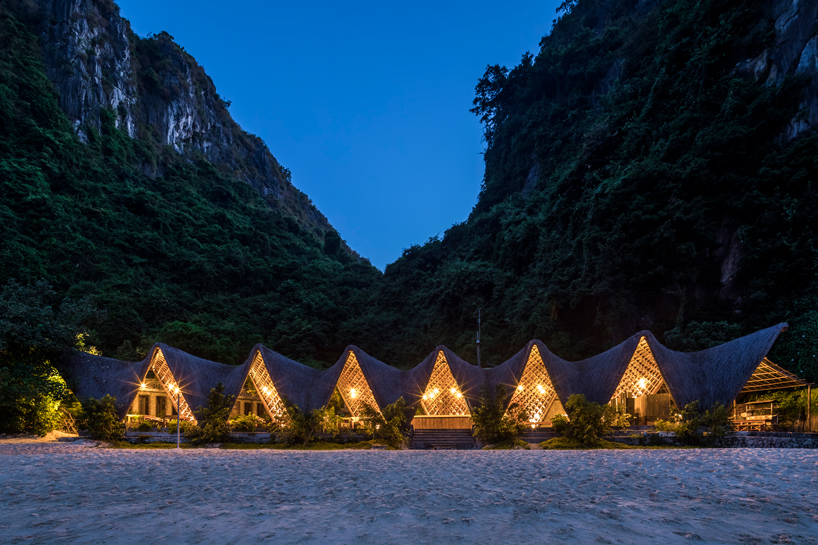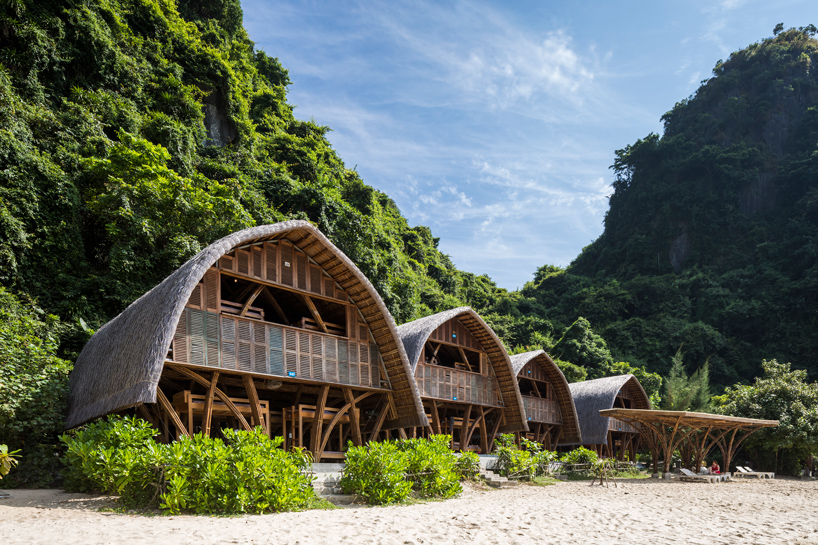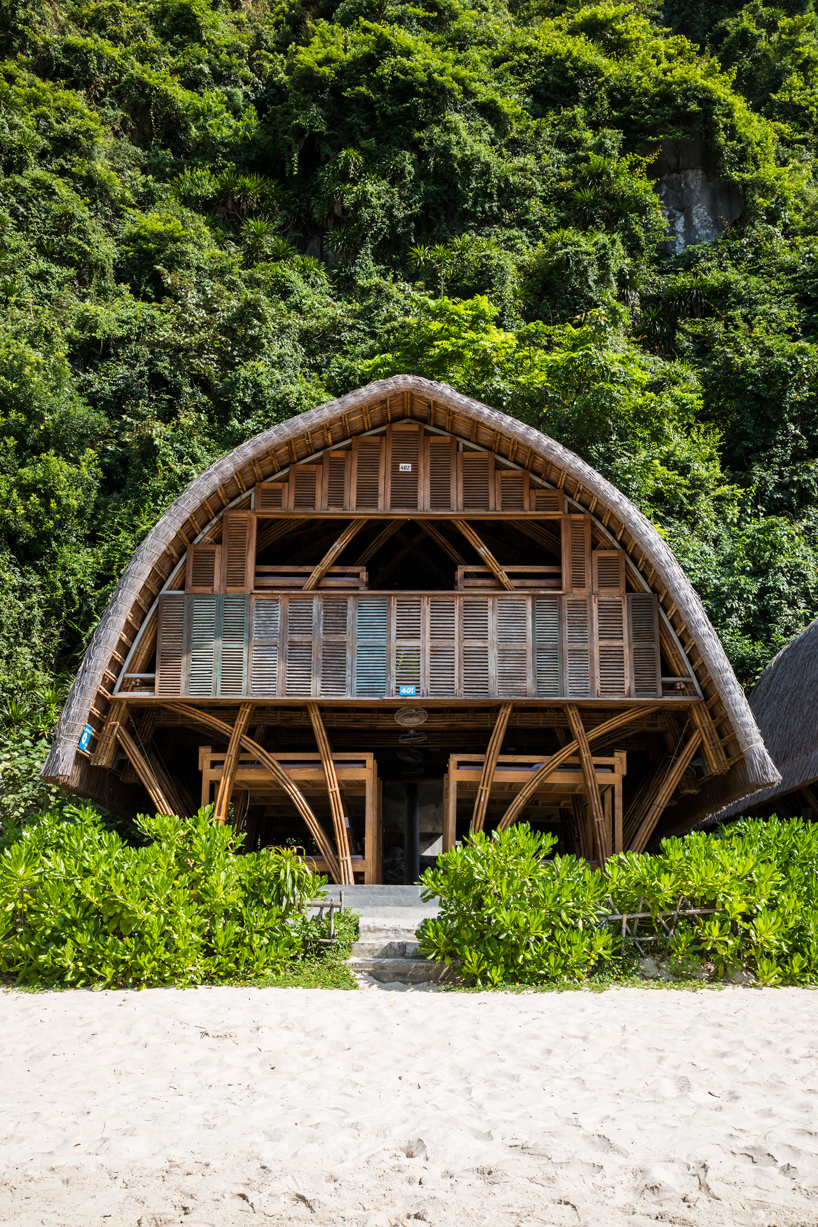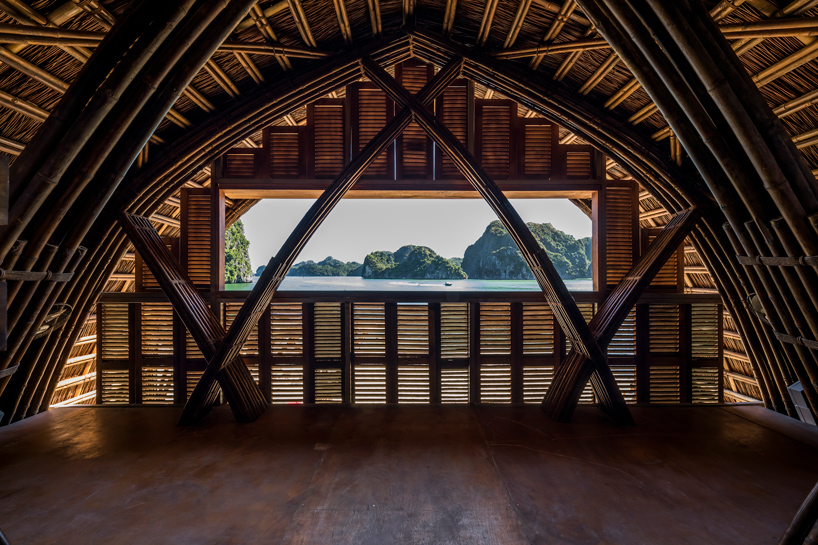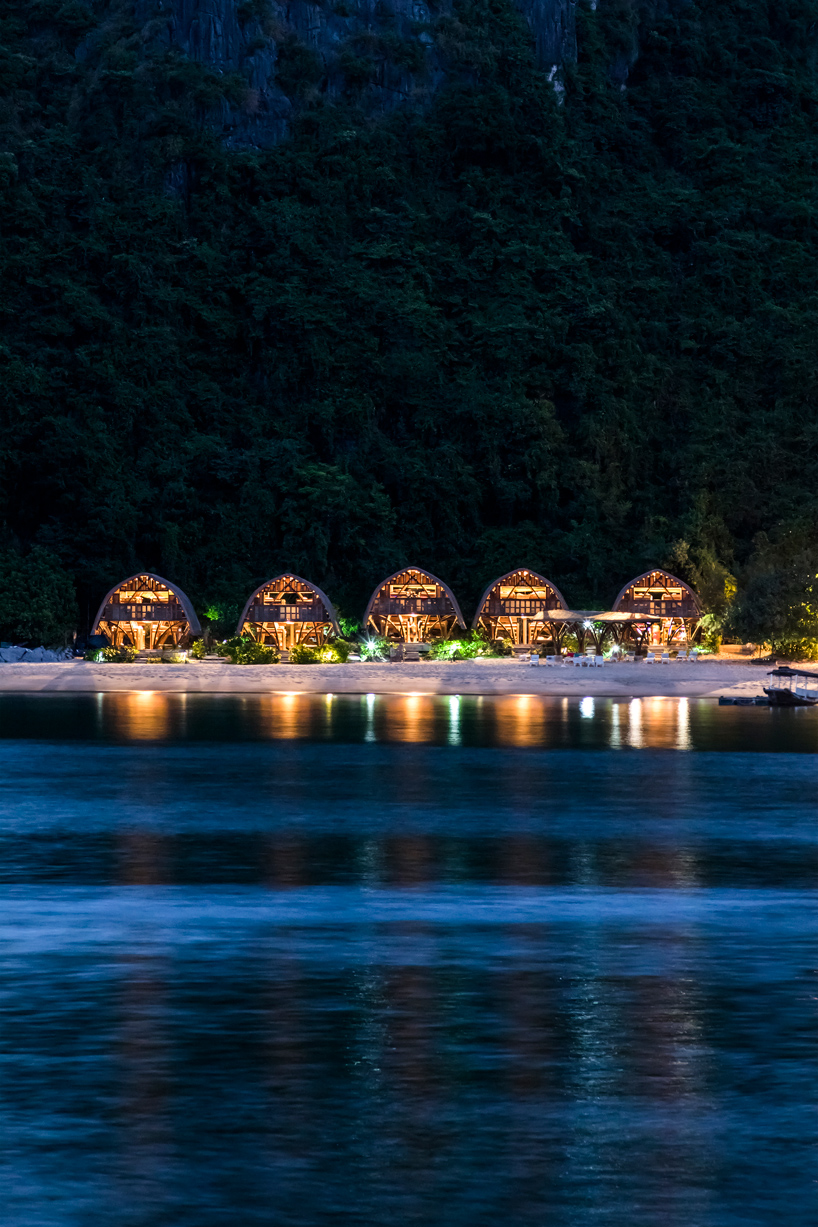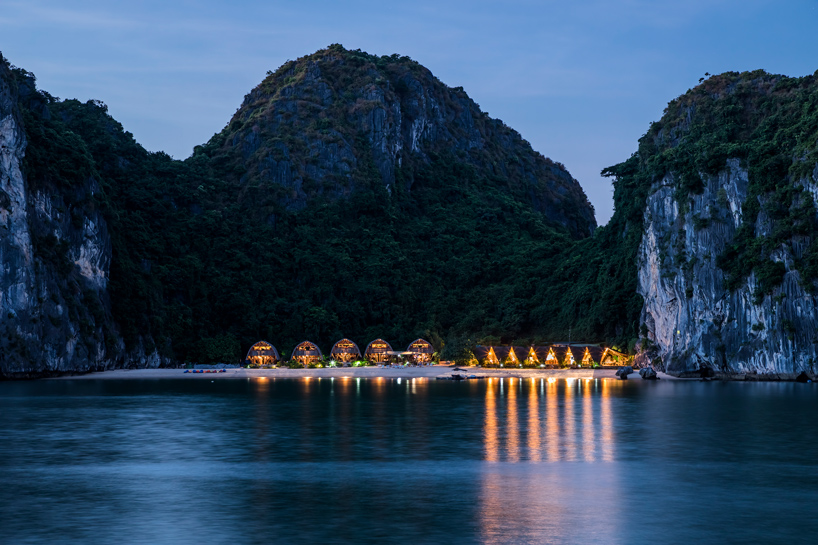 project info:
architecture: VTN architects (vo trong nghia architects)
lead architects: vo trong nghia, takashi niwa
design team: nguyen duc trung, nguyen minh khuong, koji yamamoto
completion date: 2019
program: resort
location: lan ha gulf, cat ba, hai phong, vietnam
client: tung long trade joint stock company
photography: hiroyuki oki
The post VTN architects 'castaway island' gently occupies a vietnamese island shore appeared first on Architecture Admirers.