austin maynard architects has renovated and extended a narrow single-storey terraced house in a suburb of melbourne, australia. the reconfigured 'grant house' now contains a hidden cellar, a central garden, and a secret room in its roof. the playful and imaginative project draws on the firm's experience and experimentation in solving the problems posed by such residences. 'for the past fifteen years our practice has been battling issues of inner city living and the regeneration of ageing building stock,' say the architects. 'we have learned how to deal with dark terraces with bad circulation, gaining the experience and skills to address the challenges.'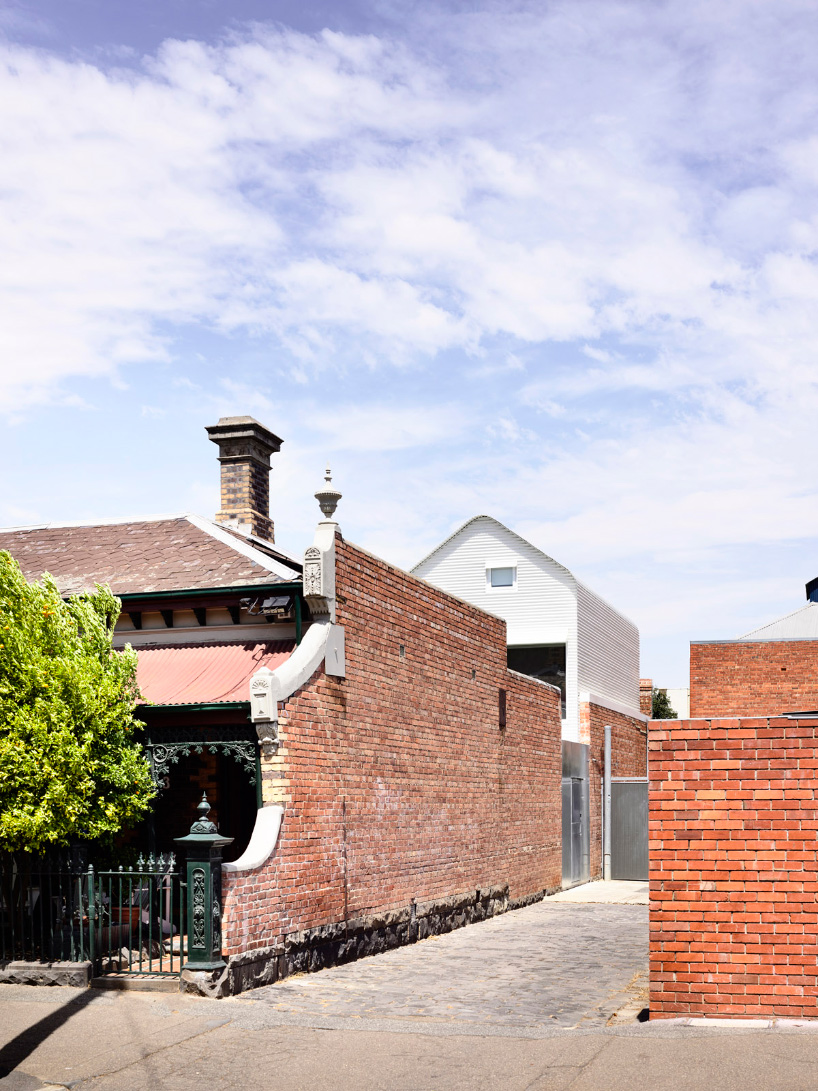 all images by derek swalwell | video by austin maynard architects
while the old part of the house has been respectfully maintained and updated, a new extension has been inserted between the original boundary walls. the addition contains the home's kitchen, living, and dining areas, including the secret cellar, with a parent's retreat found upstairs. importantly, the team at austin maynard architects was able to utilize the side laneway to position the main entrance at the center of the property. here, an imposing galvanized steel door opens onto a light-flooded courtyard that separates the old house from the new addition.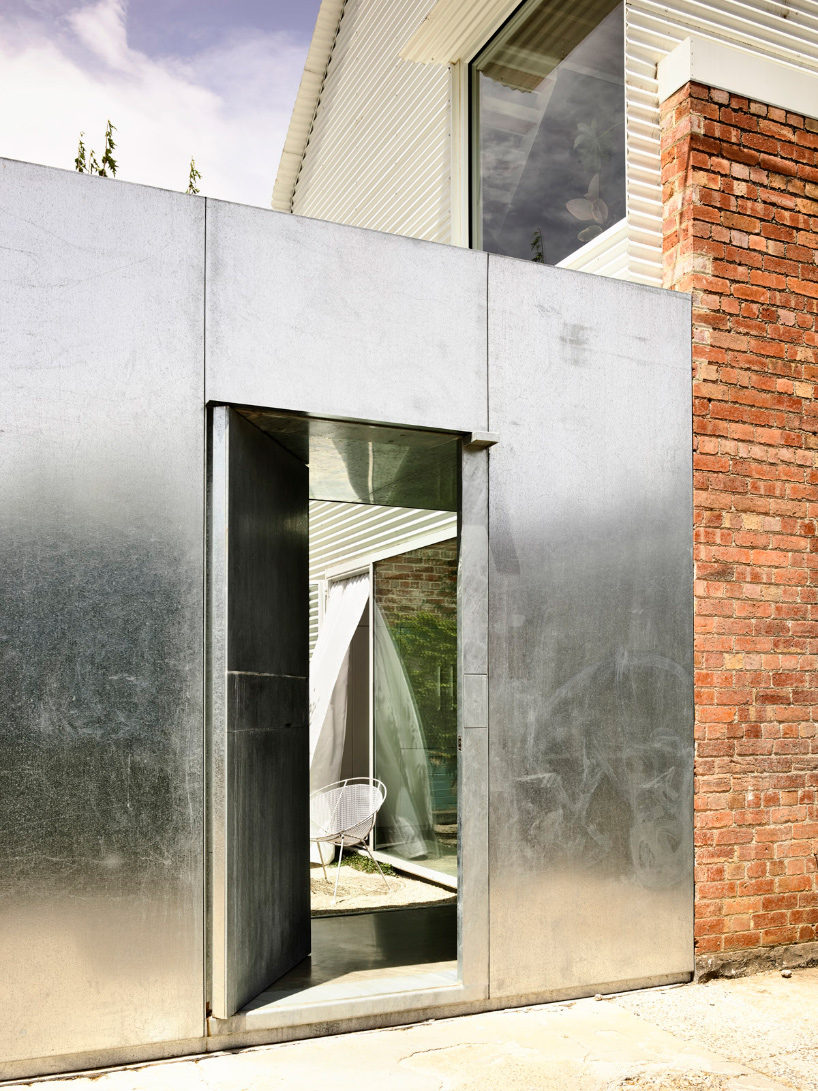 moving the entry not only allows the bedrooms to remain private, but also ensures that visitors are welcomed directly into the entertaining area. 'we created a visual and spacial separation between the old and the new with a (silver birch tree-filled) courtyard,' explain the architects. 'having that separation brings light and air into the back of the old house and into the new addition.'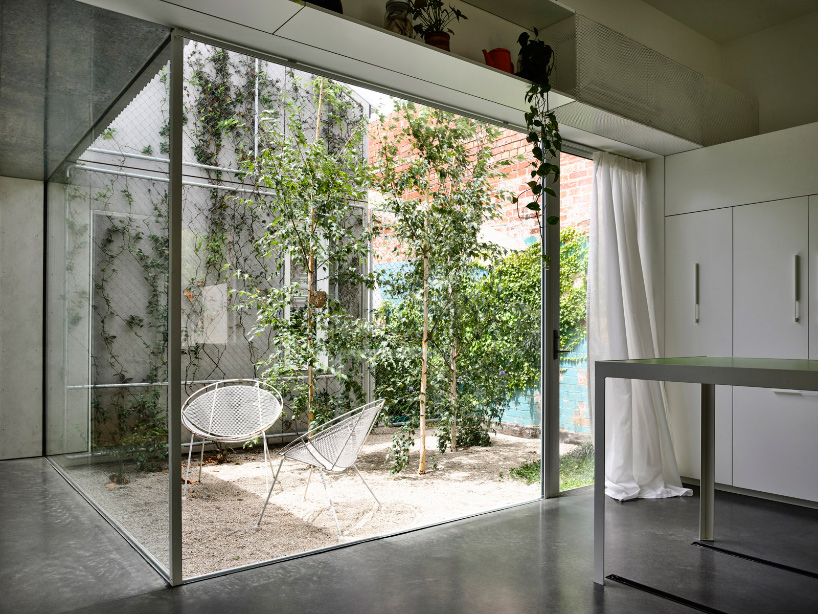 to the left, the existing residence has been completely renovated, while the new structure contains a living space that opens out onto the garden at the rear of the plot. the client had asked for a basement, however, as stairs take up valuable floor area on a narrow site, the architects hid the entrance to the cellar in the floor, under the kitchen's sliding island bench. as evidenced in the video at the top of this page, the cellar is completely hidden and secret — unless you are actually using it. from the lounge area, stairs lead to the parent's retreat, which contains a bedroom, a bathroom, and a private study.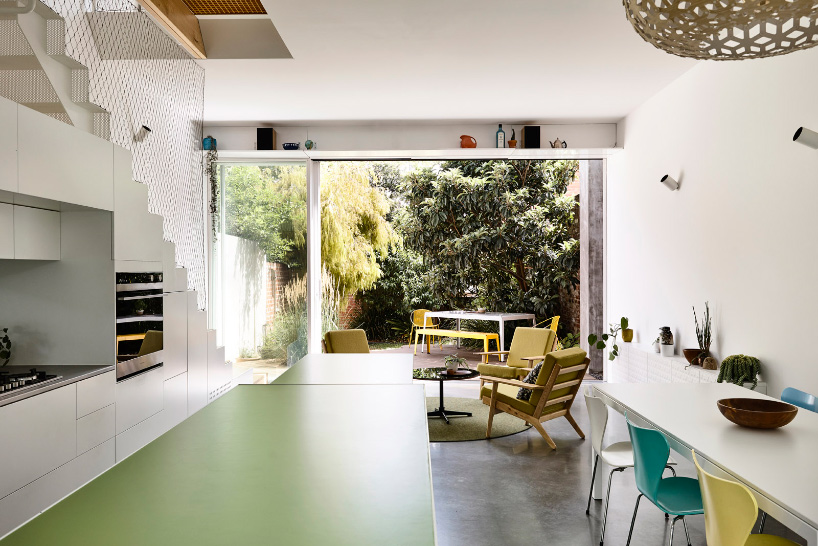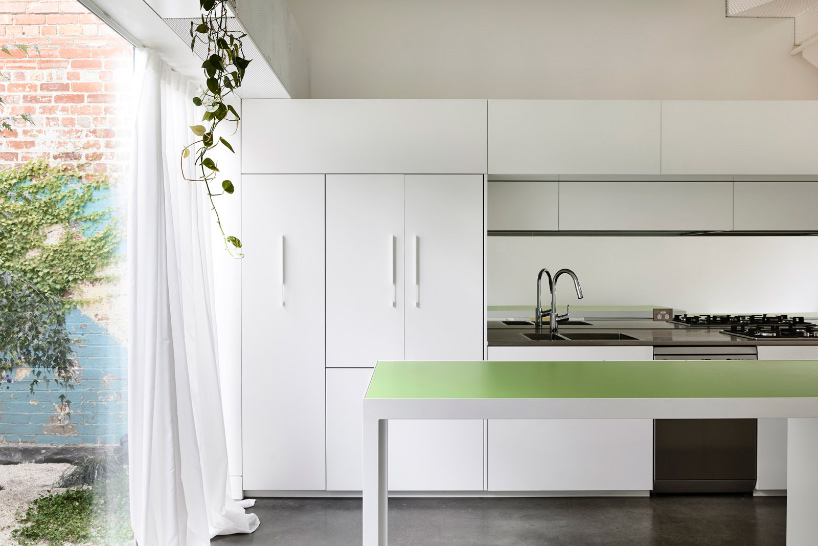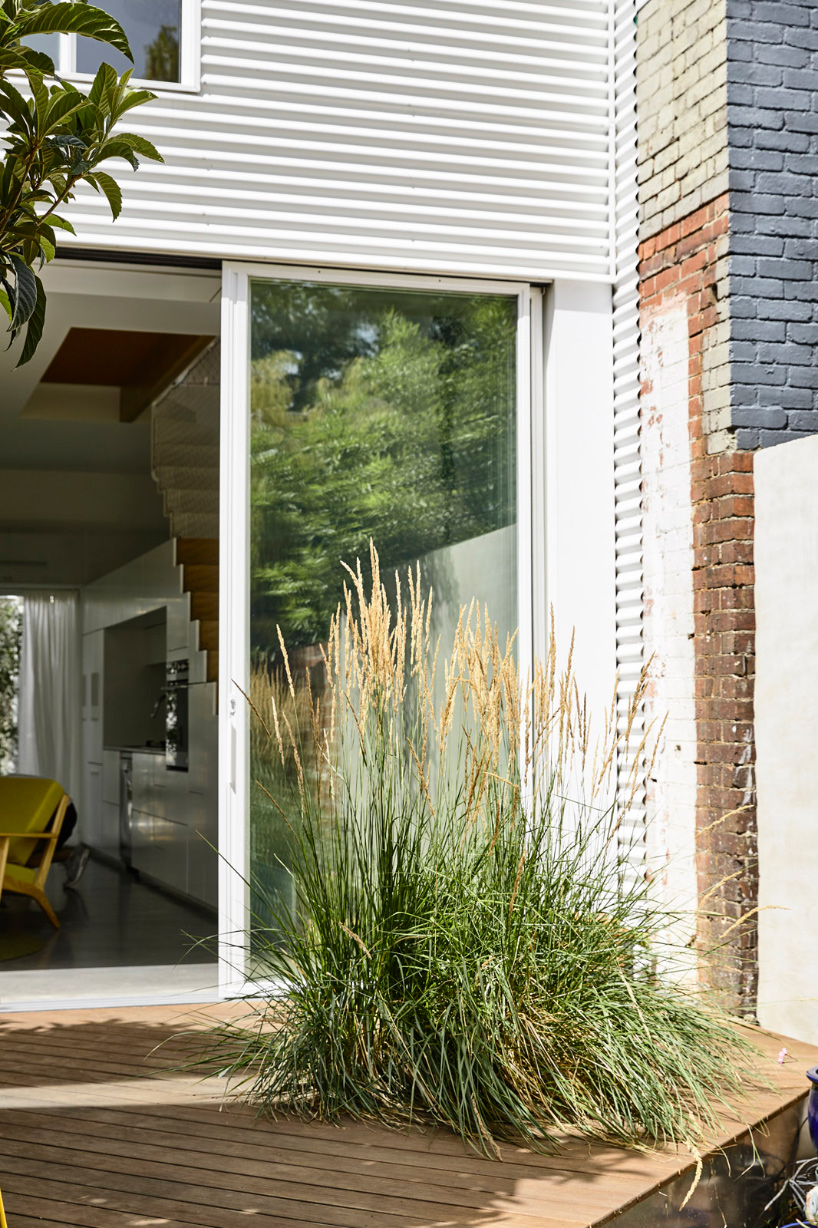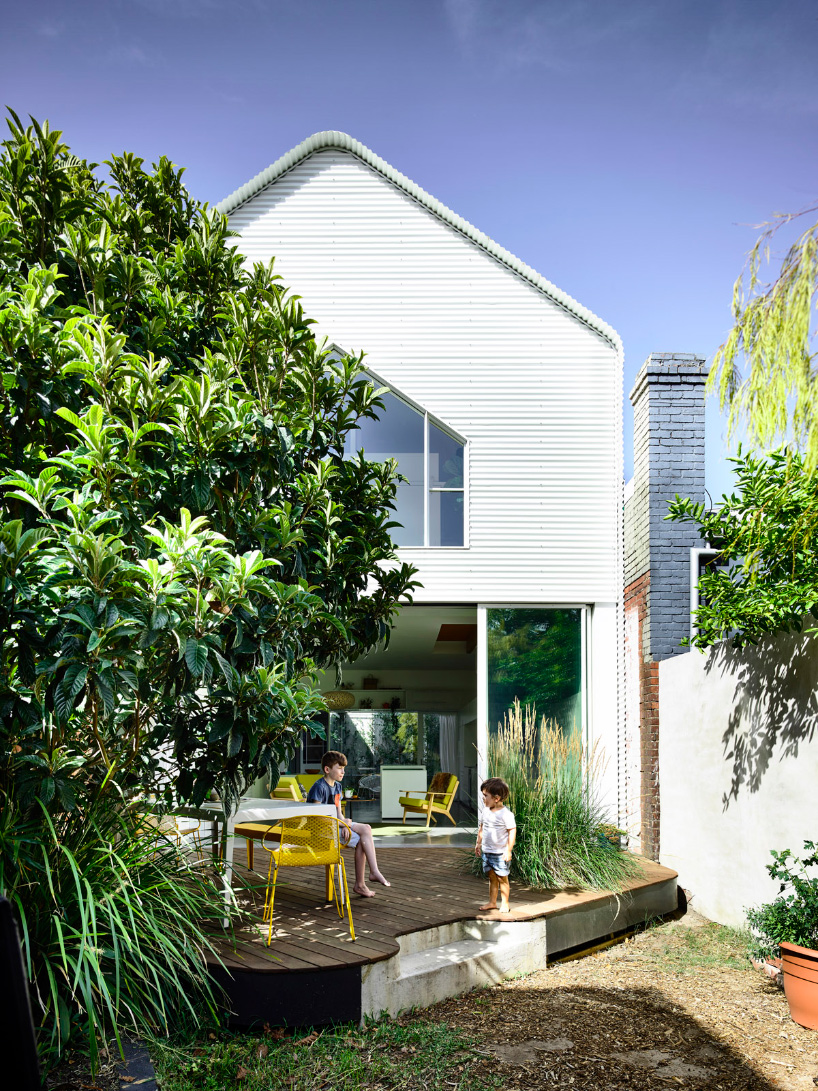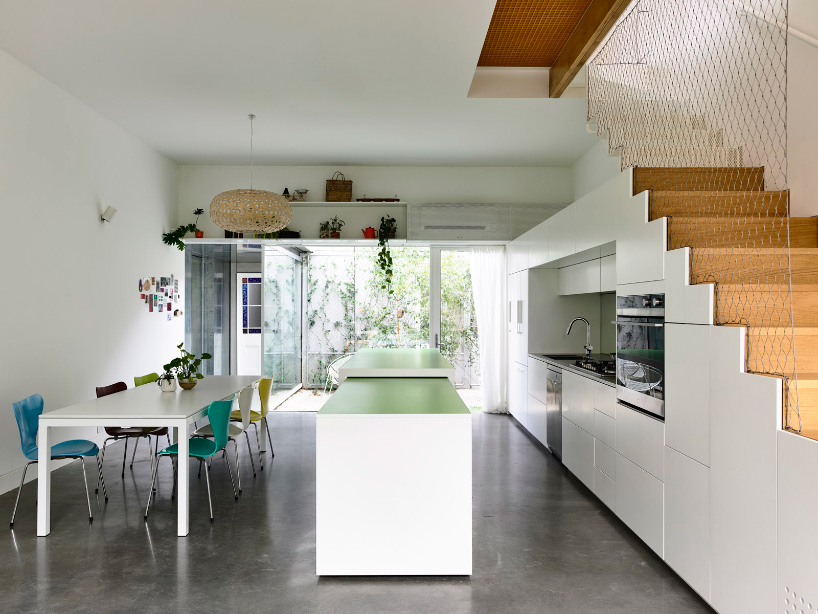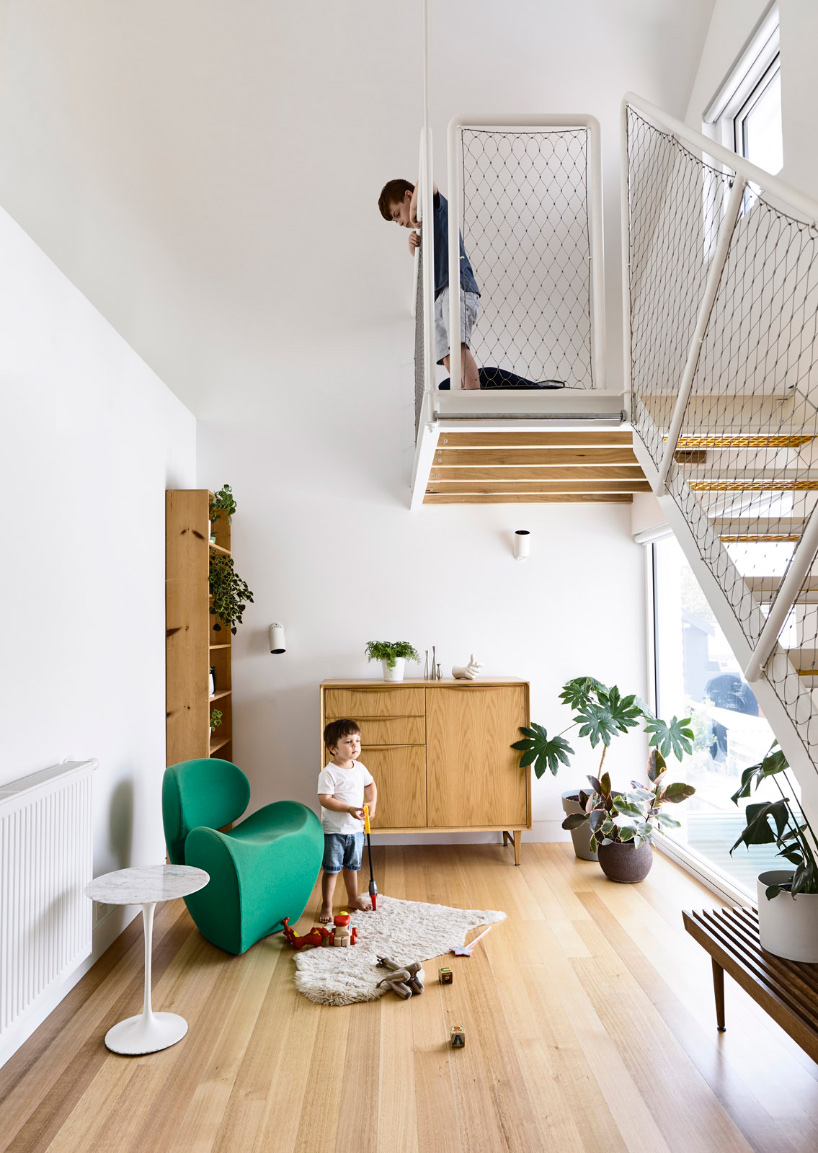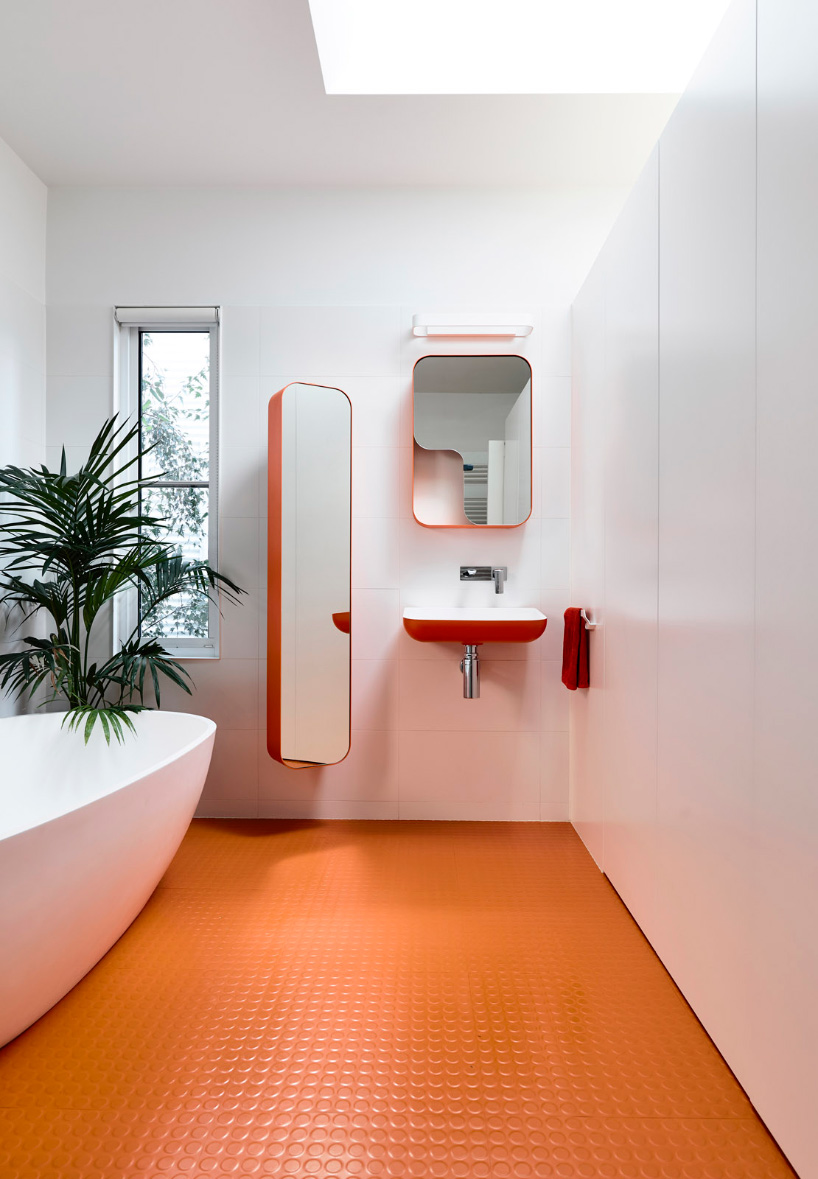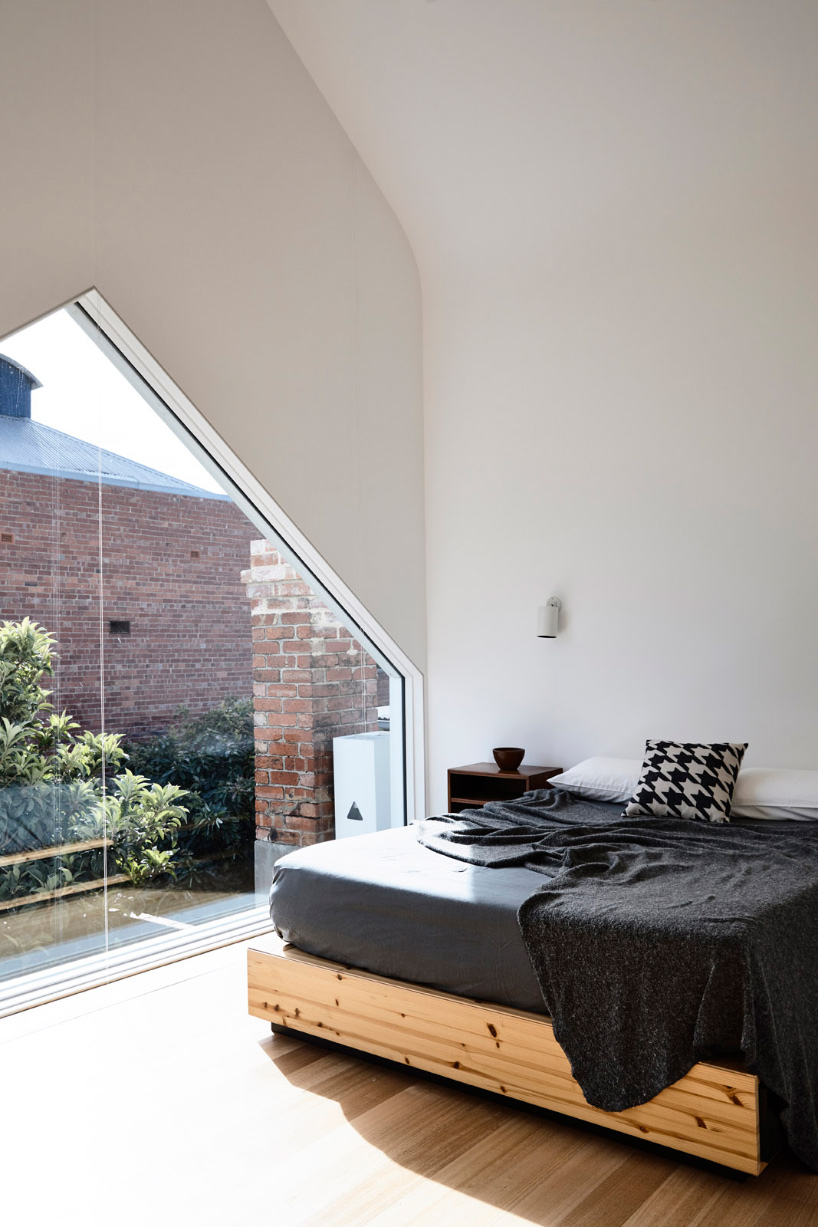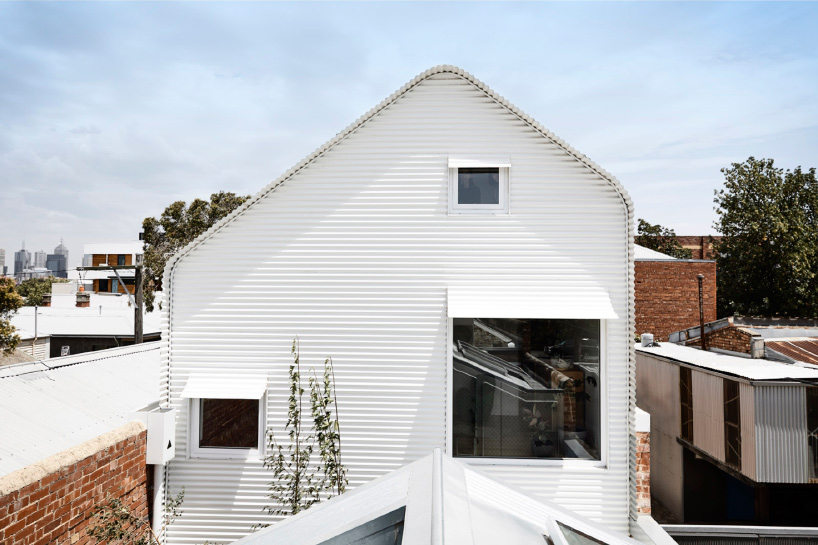 project info:
architect: austin maynard architects
project team: andrew maynard, mark austin
completion date: april 2018
builder: sargant construction
engineer: perret simpson
site area: 278 sqm
total house area: 211 sqm (ground floor 60 sqm, first floor 53 sqm, cellar 10 sqm)
building surveyor: code compliance
energy consultant: efficient energy choices
photography: derek swalwell
philip stevens I designboom
mar 30, 2019
The post austin maynard architects renovates and extends 'grant house' appeared first on Architecture Admirers.