b l a n k s t u d i o has transformed an old, three-story dormitory into the wonderwall hotel in chiang mai, thailand, enclosing the building in a wall of metal wire cells and disarranged bricks. located close to tha-pae gate, an important landmark inside the old town, the project takes its cues from the aged condition of the landmark's unique materiality. as such, the local architecture studio has based the hotel's design concept on the beauty of material imperfection, using rough textures such as rusty metal and raw concrete throughout.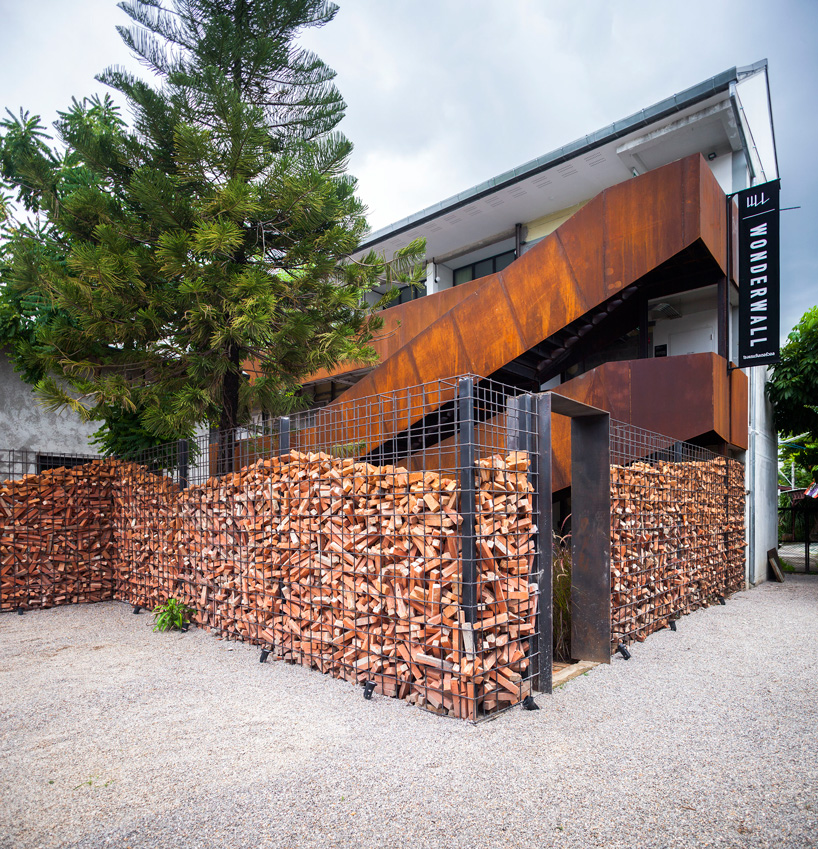 images by tanachat sooksawasd and baanlaesuan.com
b l a n k s t u d i o has transformed the old dormitory into a hotel of 14 rooms, while an additional building was constructed to house the lobby, youngfolk café, and, on the upper floor, the architects' small office space. with a concept defined by the beauty of imperfect materials, the hotel features a series of such elements, starting with the surrounding wall, which is a combination of metal wire cells filled with disarranged bricks. the bricks are placed only halfway up the wall, which creates enough privacy but also expresses a certain 'imperfection', which embodies the concept of the design.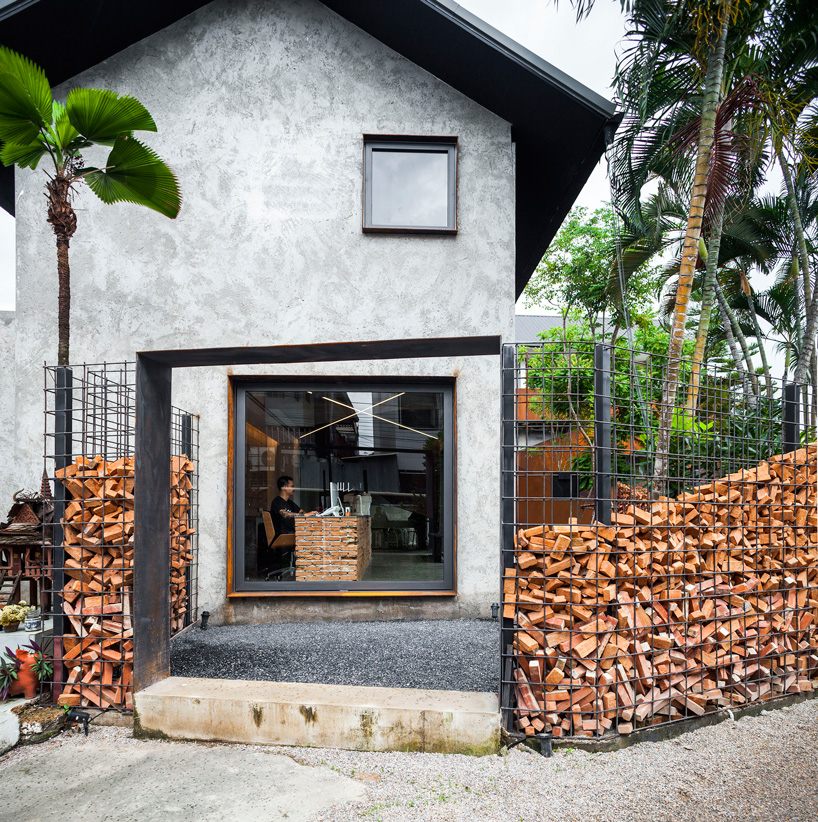 the rusty metal texture of the exterior stairs, the raw concrete on the walls and inside the building, as well as the furniture of the café, have been meticulously chosen to express the genuineness of materials. the architects believe that the texture of each material contains its own beauty when arranged properly in simple ways. the walkways around the two buildings are laid with the very same bricks used for the surrounding wall, while the garden segments are divided by a single material to express simplicity. as such, either gray pebbles, grass, or red grass cover the soil and create a pleasant atmosphere.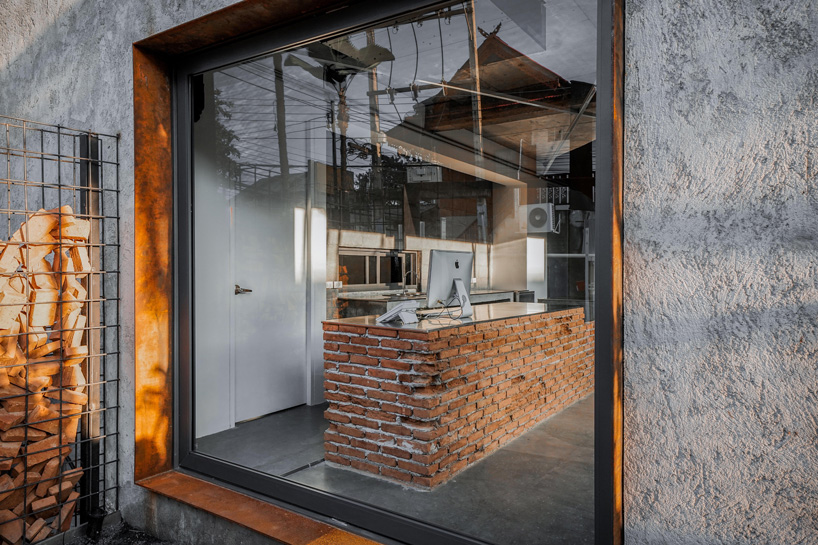 the 14 rooms inside the wonderall hotel are renovated from the old dorms, which results in quite small spaces. for this reason, b l a n k s t u d i o has chosen to coat all walls in white to make the interiors feel bright and light, while suite rooms also incorporate frosted glass partitions to create an even more comfortable atmosphere.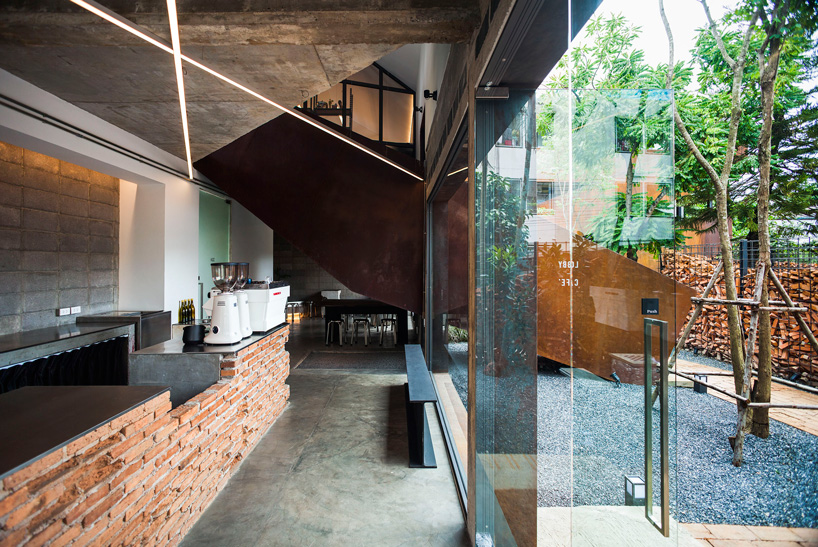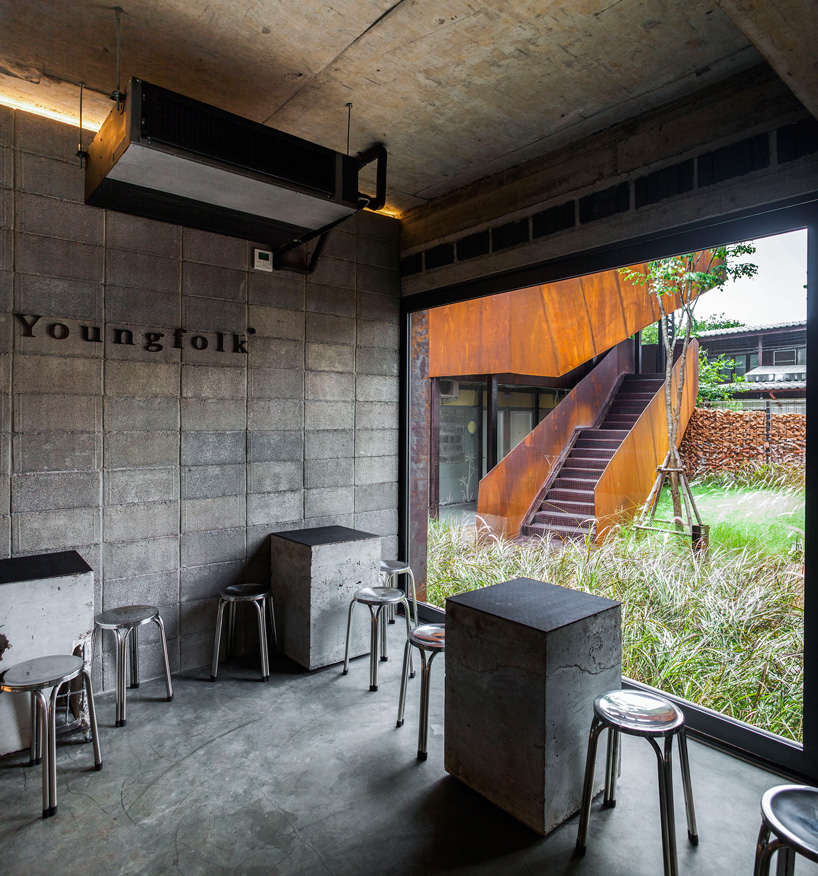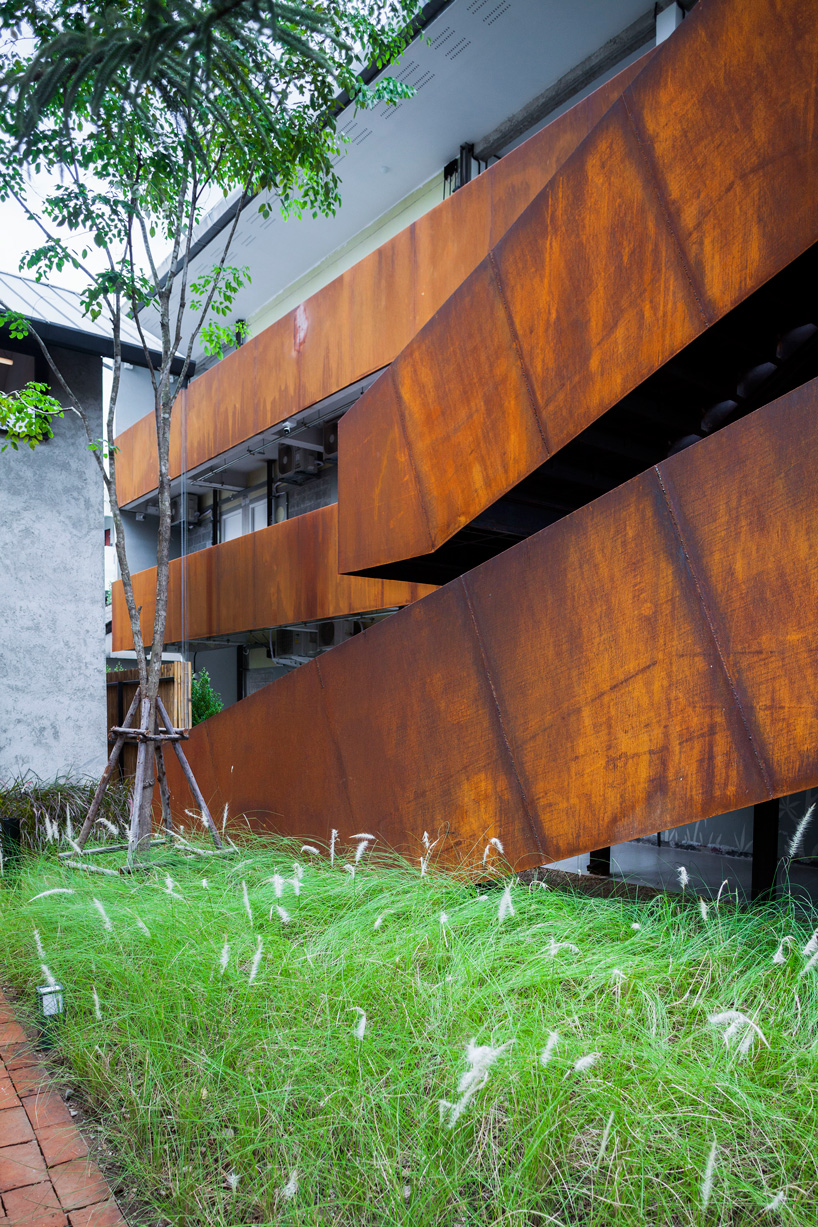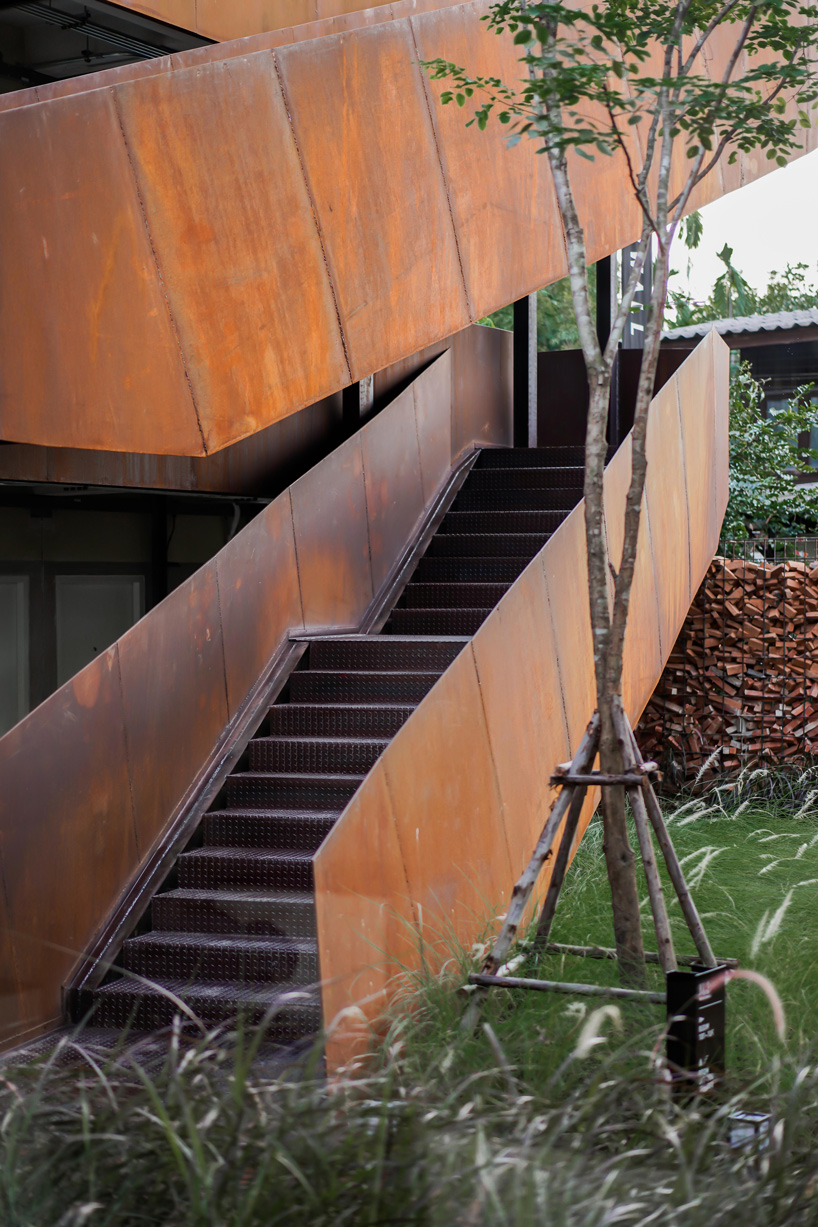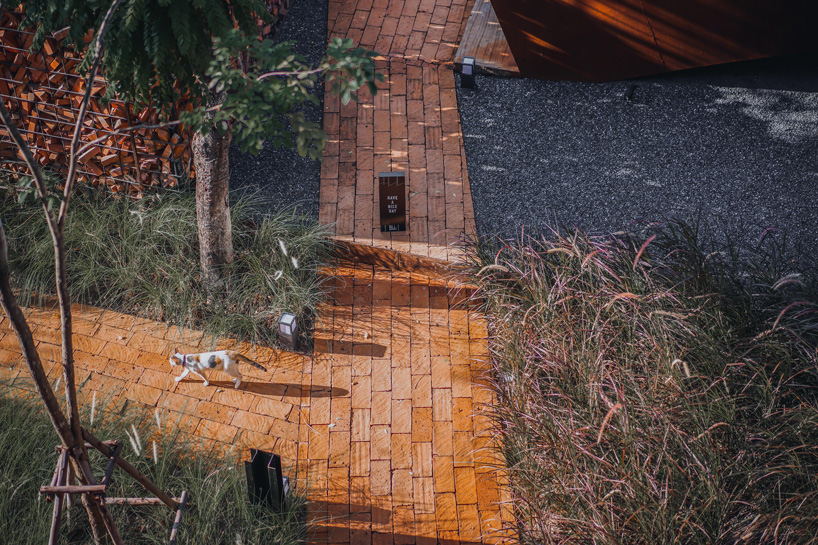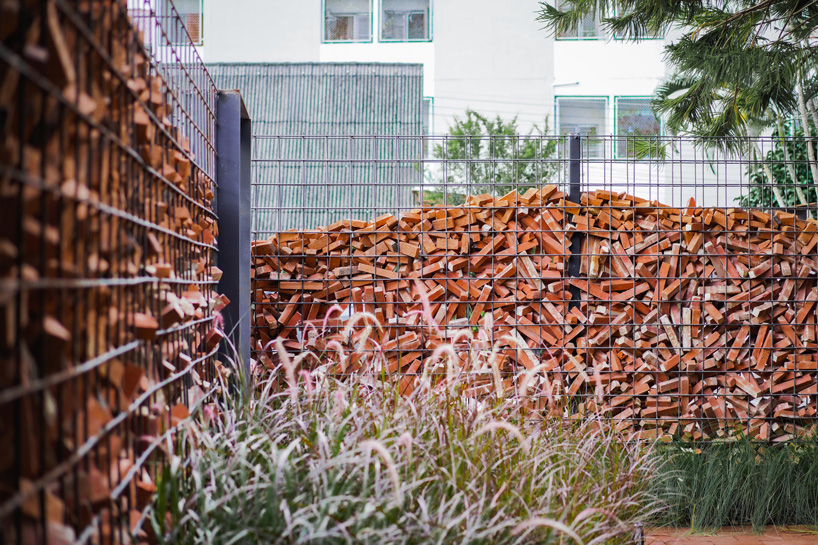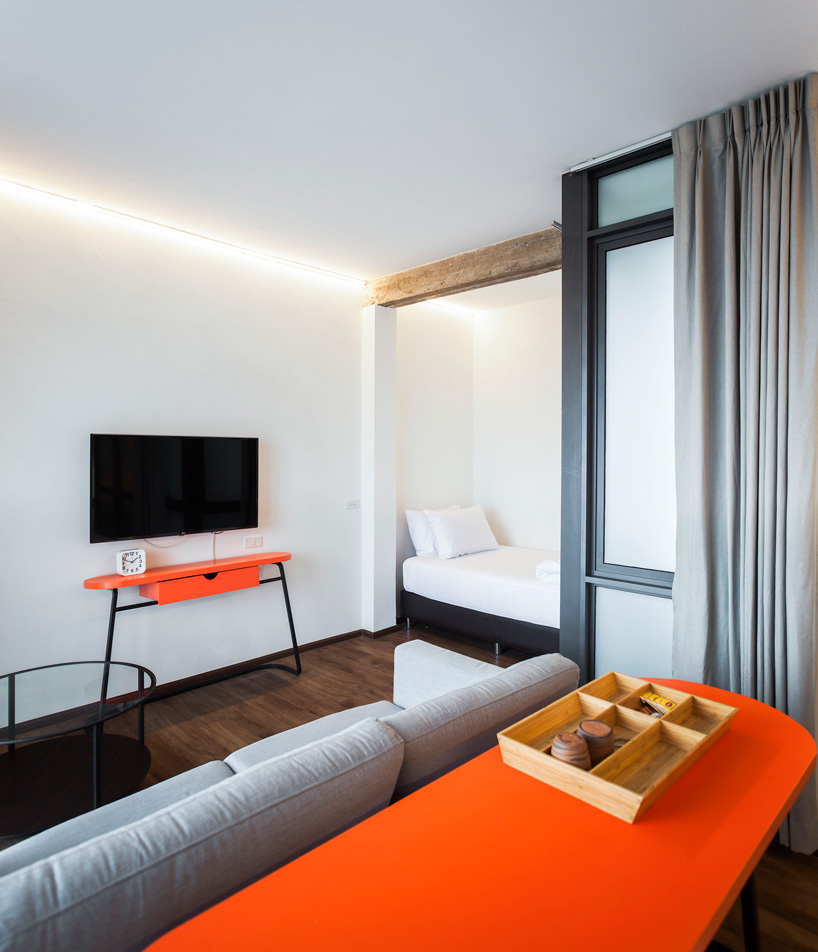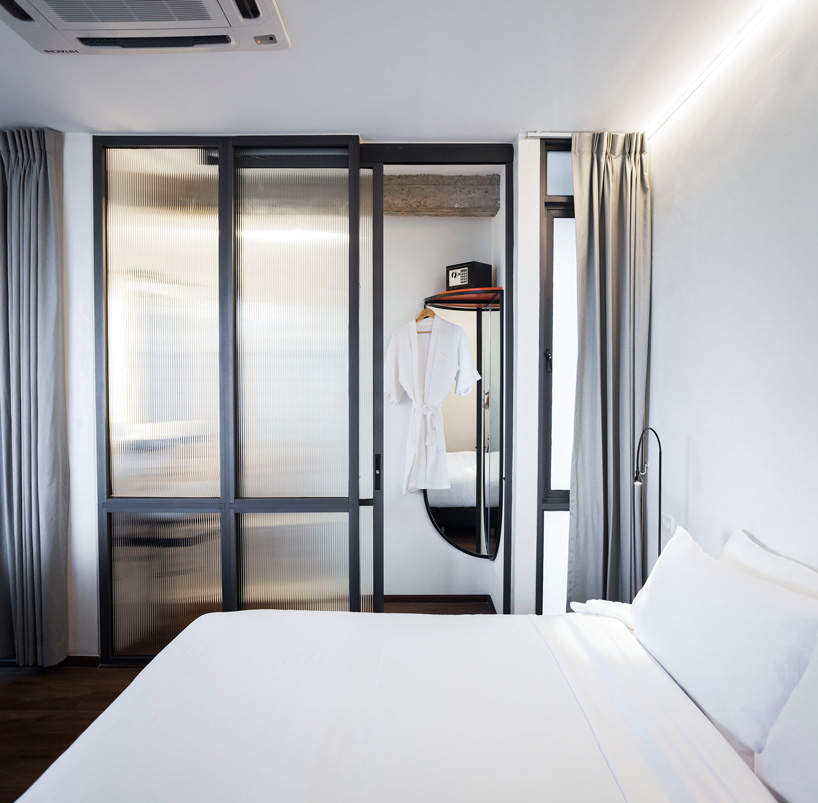 project info:
name: wonderwall hotel
architect: b l a n k s t u d i o
team: ukrit borwornsin, satawatch katlivong, palida settasuporn, naphitchaya phermsang-ngam, pilawan piriyapokai
location: chiang mai, thailand
gross built area: 571 sqm
CI design: pommballstudio
sofia lekka angelopoulou I designboom
mar 15, 2020
The post b l a n k s t u d i o encloses wonderwall hotel in thailand using wall of disarranged bricks appeared first on Architecture Admirers.