henning larsen has unveiled plans for the arctic university museum of norway, one of the world's northernmost cultural institutions. the project is planned for tromsø, a city 200 miles (320 kilometers) north of the arctic circle that receives little to no sunlight during winter. consequently, many of the city's landmarks are brightly illuminated throughout this period, standing as bright beacons. 'our design takes strong reference from the natural setting and cultural history of northern norway,' explains henning larsen partner peer teglgaard jeppesen. 'while modern, the design builds on the language of local heritage to create a glowing landmark that will be a beacon for the island city.'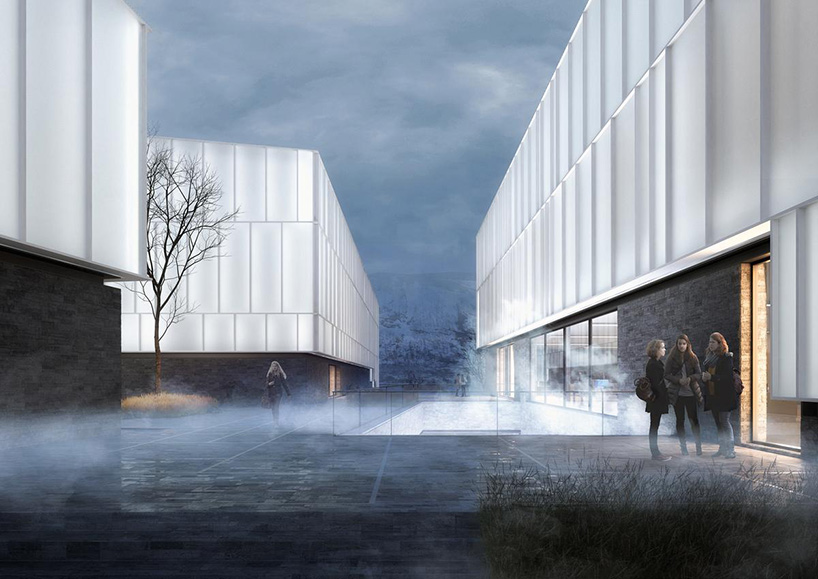 all images courtesy of henning larsen
henning larsen's design for the museum will be no different. the translucent masses that make up the 19,700 square meter (212,000 sqf) project will glow from within. the project, which is currently going through planning permission, was developed for statsbygg, a branch of the norwegian government, in collaboration with COWI, borealis, and SLA. 'despite being such a visible presence in the city, tromsø's waterfront is largely absent from the public realm,' jeppesen continues. 'the museum, with its focus on the natural and cultural history of norway's northernmost areas including the arctic, and its cascading site, makes a first move back down to its shores to celebrate the regions history.'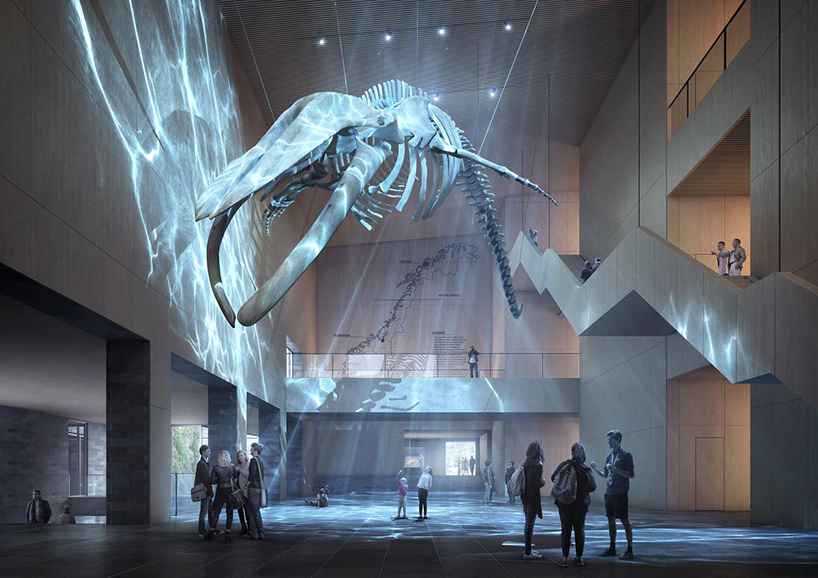 the museum will house tromsø university's cultural artifacts and natural history archives, joining two existing collections that have outgrown their former homes. located at the top of the site, the existing structure (now the tromsø center for contemporary art) will remain. at the bottom of the slope, near the water, a solid slate base hosts four translucent glass masses with façades composed of cassette-like modules that can be individually maintained and replaced. opaque and milky in the daylight, the volumes — which reference the indigenous saami's lávvu homes — transform into a cluster of glowing beacons on the waterfront at night.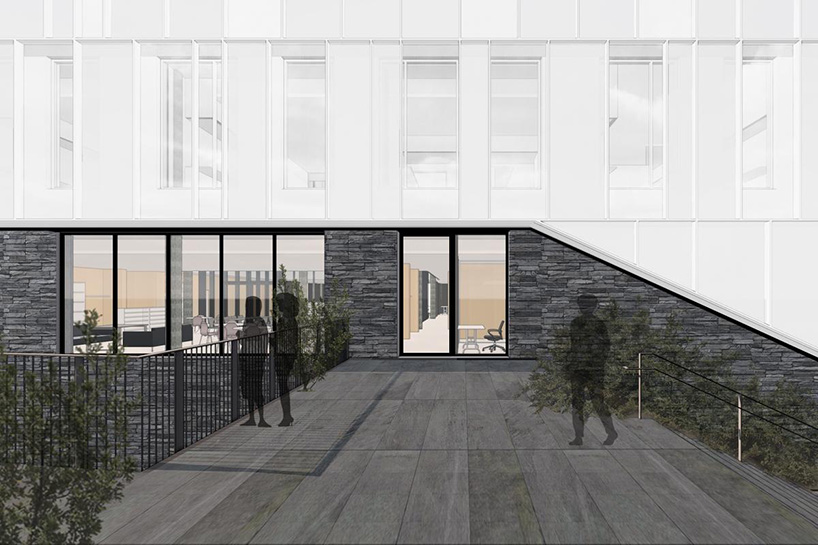 the venue's largest exhibition hall is dedicated to the display of a suspended blue whale skeleton. here, visitors can observe the artifact in its entirety from the floor below, corridors around, and even overlooks above. in addition to typical exhibition and research facilities, the museum will house an auditorium with a 200-seat capacity, and a number of small class and study rooms. meanwhile, the landscape, which will be open to visitors and maintained throughout the year, will contain a living collection of the botany, geology, archaeology, and cultural heritage of tromsø and the larger arctic region. construction is currently expected to commence in early 2023.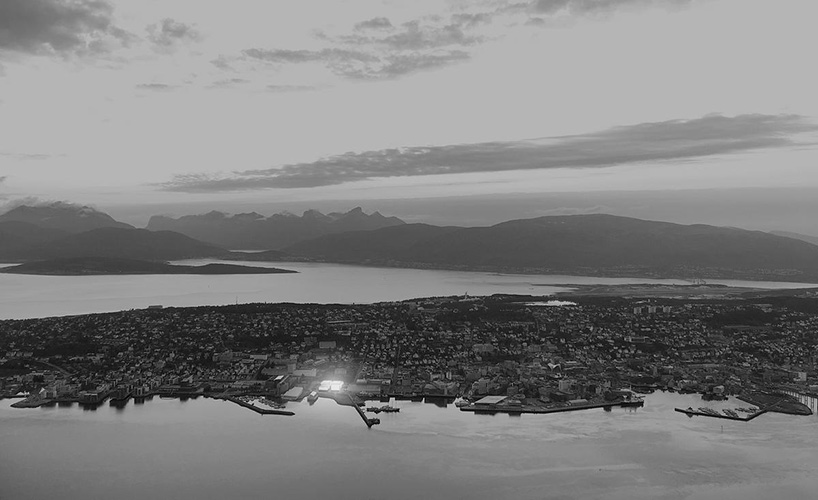 project info:
name: norges arktiske universitetsmuseum (arctic university museum of norway)
program: museum for natural and cultural history, exhibition, research (laboratories), education, restoration and storage of artifacts
site: tromsø, norway
client: statsbygg
architect: henning larsen
collaborators and partners: COWI, borealis, SLA
area: 19,700 sqm
philip stevens I designboom
mar 17, 2020
The post henning larsen unveils plans for arctic university museum of norway appeared first on Architecture Admirers.