conceived as a piece of social infrastructure, OMA has revealed plans for a suburban shopping center in australia. located in wollert in the city of whittlesea, 25 kilometers (16 miles) north of melbourne's central business district, the 9,000 square meter (96,875 square foot) development places an emphasis on health and well-being. named the 'wollert neighbourhood centre', the complex integrates community spaces — including a central public courtyard, amenities, and childcare and education facilities — with the retail program.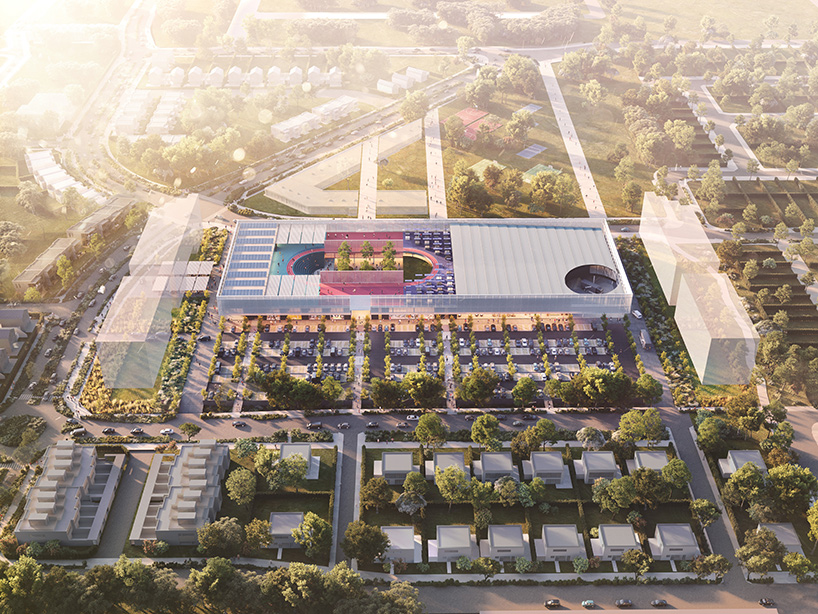 all images courtesy of OMA
at the center of the scheme, a shaded courtyard with an amphitheater serves as a stage for community events and daily activities. an accessible roof offers extra room for sports and education, which OMA says will open up possibilities for urban agriculture and energy saving initiatives. spatial zones organized in vertical stripes house amenity spaces, facilities for children, and other retail offerings.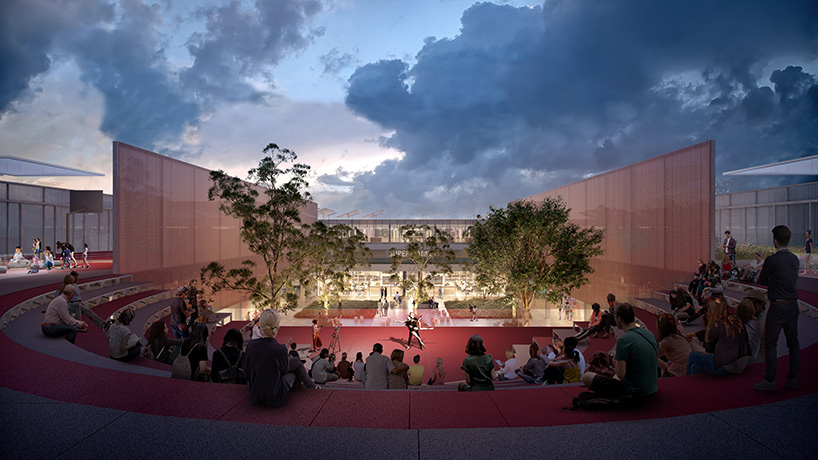 multiple entrances in the building's elongated façade provide access to the scheme's public space and through the building. capable of doubling as an outdoor amenity space, a car park to the south is separated from the pedestrian-friendly northern façade. meanwhile, a public transportation connection point to the west connects the complex with the greater melbourne area. 'the centre has been conceived as the heart of a potential masterplan with residential and commercial programs,' explains OMA. 'the mixed-use area, connected to neighboring suburbs, will offer a new living option typically unexplored by the suburban population.'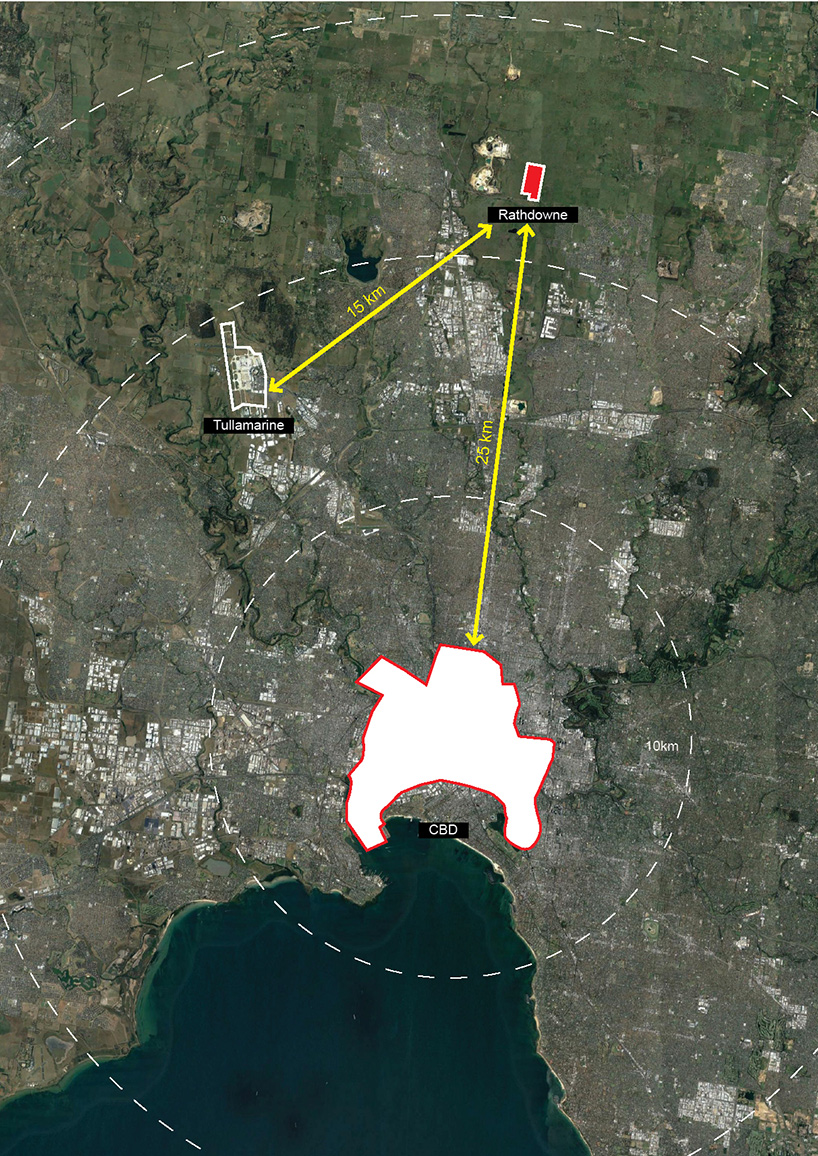 location
'suburban shopping centers are often places for pure consumption,' says paul jones, OMA's regional director who is leading the project. 'we conceived the wollert neighbourhood centre as social infrastructure where retail and social interaction weigh equal. existing community activity centers in wollert's surrounding areas, separated from retail programs, are often underutilized. they fail to bring the community together. our design weaves together retail, amenity and cultural spaces for use by people in the community with different needs. it will be a social condenser in the area.' plans for the project are currently with the whittlesea council, with work expected to commence in 2023.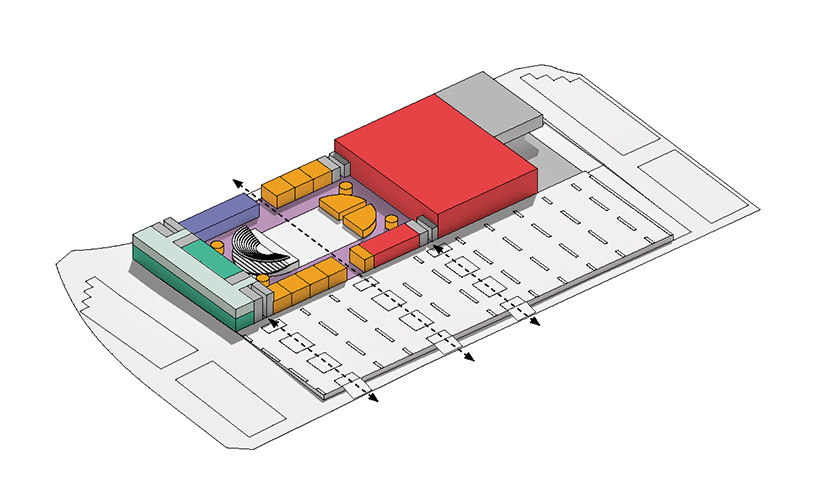 axonometric diagram
project info:
name: wollert neighbourhood centre
status: concept design submitted for local planning approval client: sandhurst retail
location: whittlesea, victoria, australia
site: 3.3 hectares
program: mixed use community and retail centre
architect: OMA
regional director: paul jones
project architect: clare johnston team: fedor medek, marcus parviainen
supervising partner: david gianotten
project manager: case meallin
philip stevens I designboom
mar 18, 2020
The post OMA plans wollert neighbourhood centre for melbourne suburbs appeared first on Architecture Admirers.