designers davit jilavyan and mary jilavyan have conceptualized a winter hotel that emerges from the slopes. with gently sloping roofs, the speed ​​concept imagines temporary accommodation for high-altitude tours.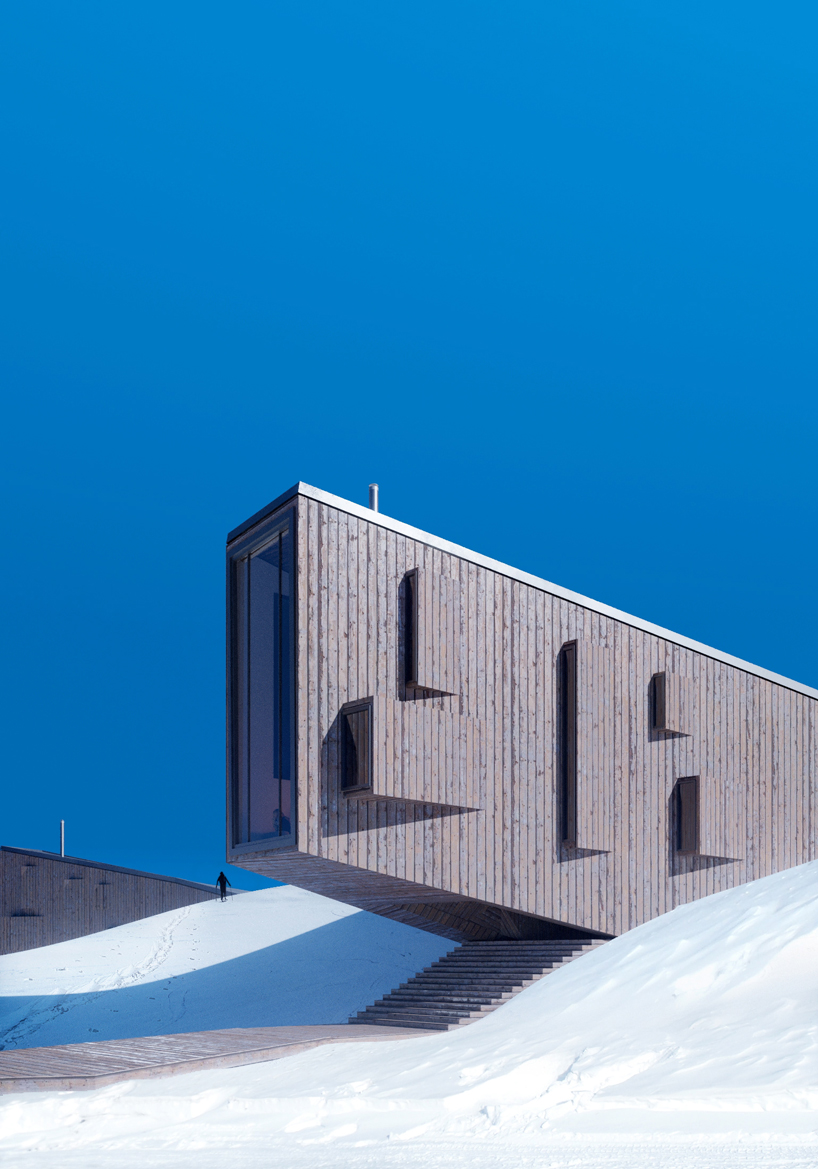 images courtesy of the designer
the winter hotel comprises two volumes that both cantilever at one end. strips of timber cover the exterior, which is accessed from below via a walkway that navigates the site. there are several openings on either side as well as a floor-to-ceiling window that looks out to the snow-covered landscape.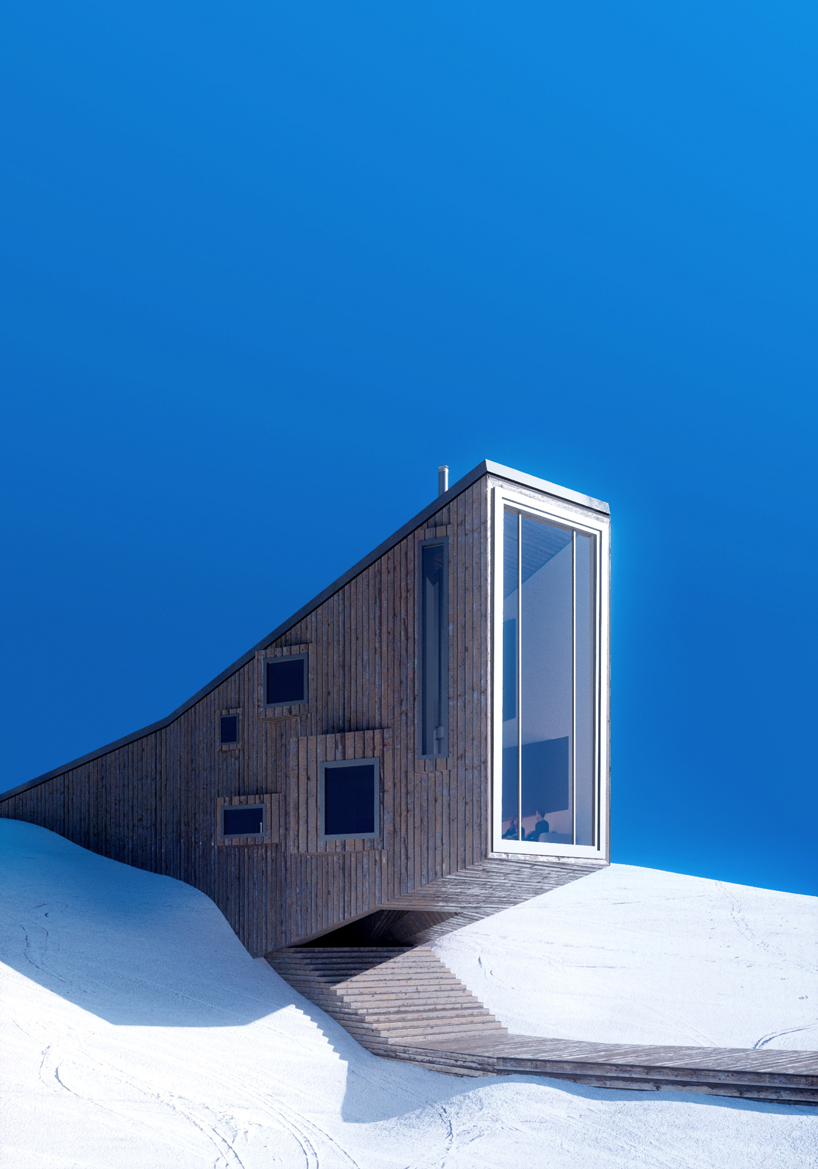 the renders don't reveal much of the inside but from what can be seen, davit jilavyan and mary jilavyan have designer interiors that are minimal in style. there looks as if there is a double-height lounge or reception area located at the front of each volume that offers respite from the cold outdoors.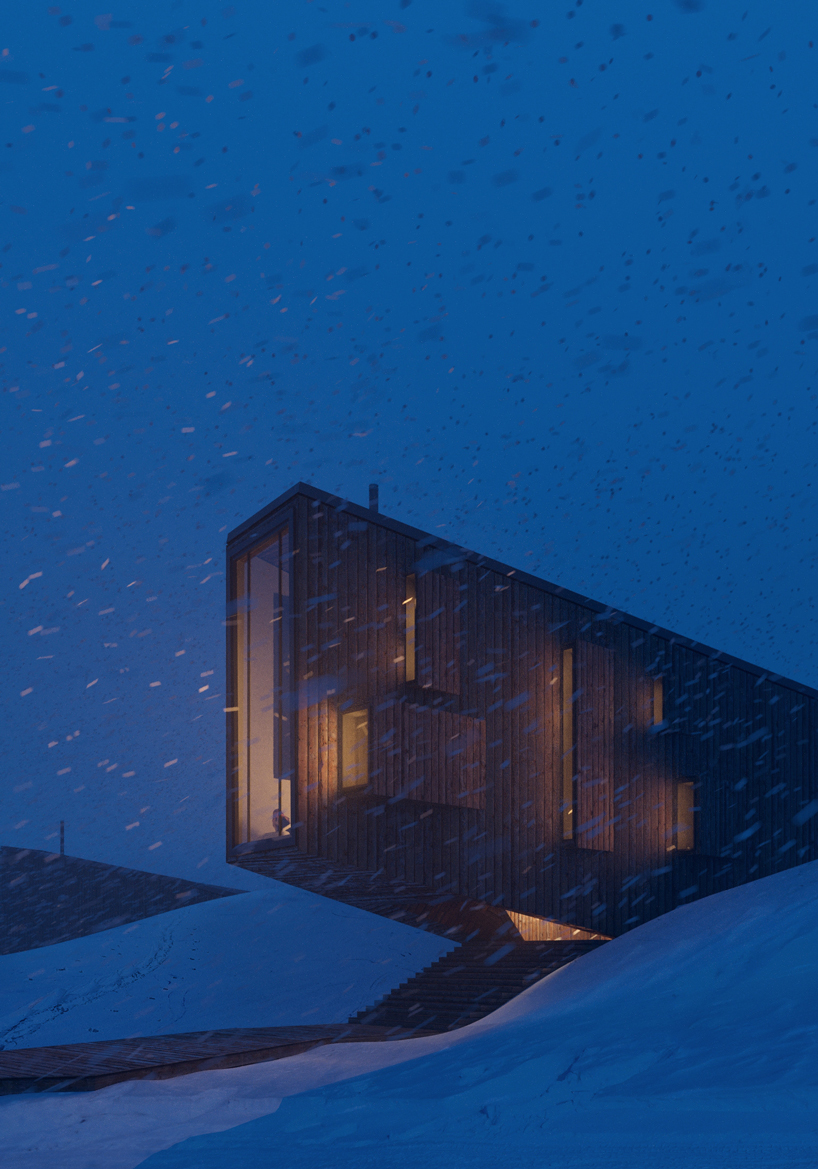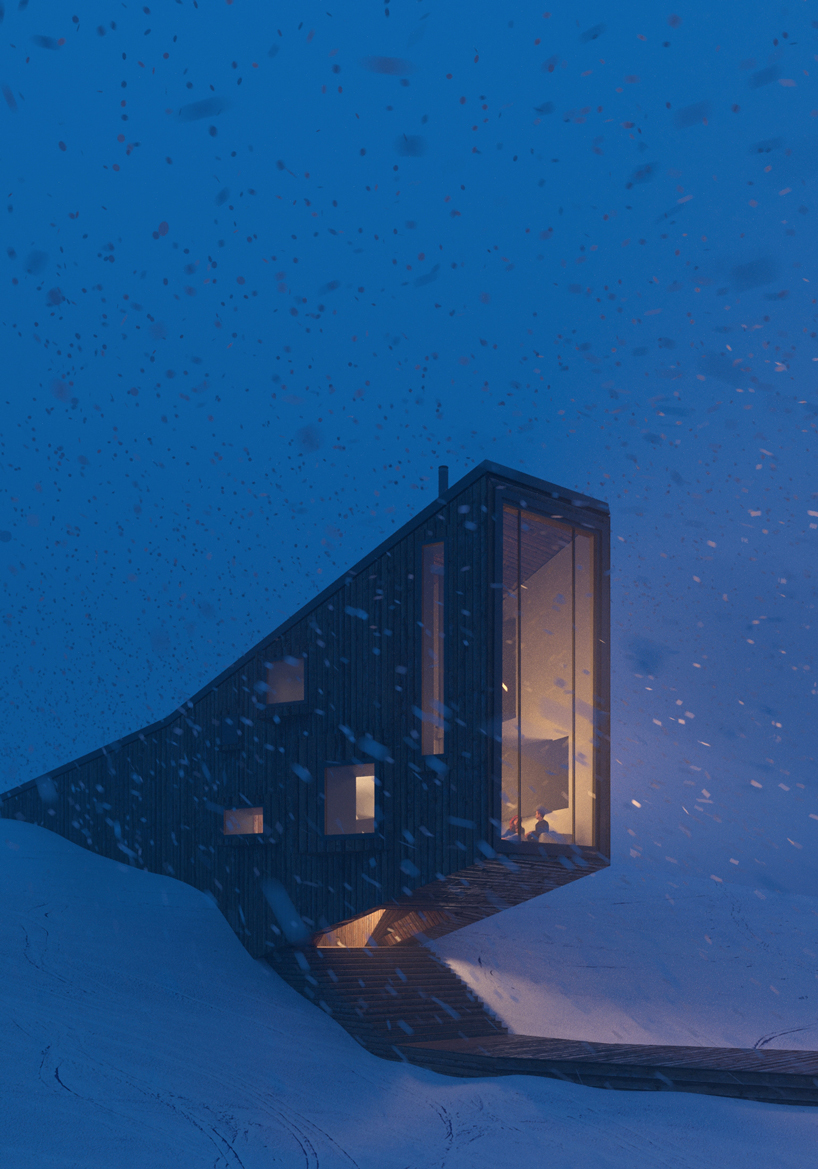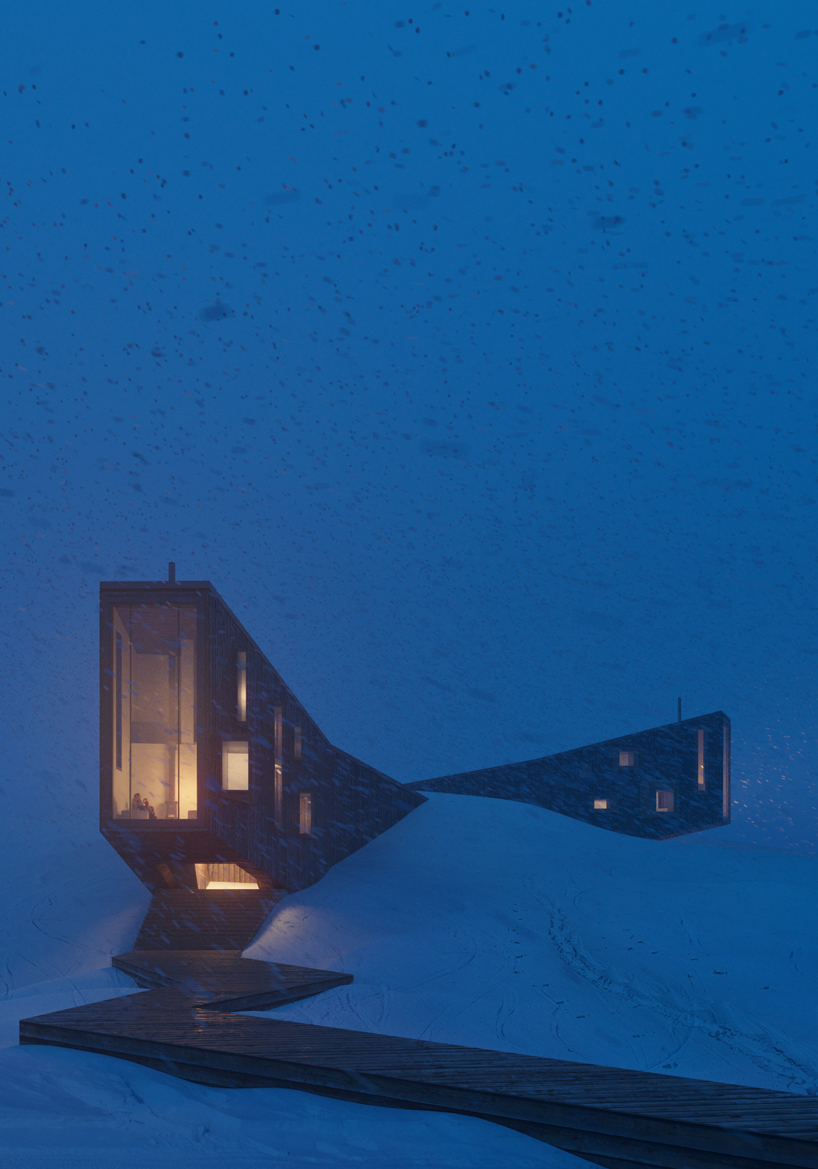 kieron marchese I designboom
mar 16, 2020
The post the winter hotel by davit and mary jilavyan emerges from snow-covered slopes appeared first on Architecture Admirers.